On a Private Tour of Tennessee, There's Lots to Explore and More to See
There are lots of excellent places to explore with even more to see on a private tour of Tennessee. A State in the south of the United States of America that is entirely surrounded by land. Although it does have the most spectacular and largest underwater lake.
The three stars that are on the Tennessee flag represent the three land forms found here; highlands in the middle, lowlands in the west and mountains in the east.
So Tennessee is famous for country music, Elvis's Graceland, the blues clubs and Sun Studio's but did you know that The Great Smoky Mountains National Park was more popular a tourist attraction than the Grand Canyon, Yosemite or Yellowstone.
Admittedly it is possible that its popularity is because of Tennessee's location, sandwiched between eight other states but it is also due to the incredible natural beauty, first rate attractions and rich history.
When people say that Tennessee is a diverse state, no truer words are said. It is a mountain state, agricultural flat land and home of the country music and Dollywood!
Let the activities begin!
Top 10 Things to Do in Tennessee
The Smoky Mountains National Park
1
On a sightseeing tour of the Smoky Mountain National Park, you get to see the most impressive natural beauty found in Tennessee. During the winter there are excellent skiing opportunities and during the summer the flora and fauna that you see are spectacular when on hiking or biking trails. The mountains are vast with lots of opportunities for fun and adventures. A very picturesque location and well worth a visit.
2
If you travel to Memphis, then you should take the guided tour to Graceland. As a tourist attraction, Graceland is as popular as the White House in Washington DC. Elvis Presley was such a famous person it is no wonder that everyone wants to see the stately home he lived in and all the memorabilia that there is on display. See the family tomb, this old living quarters which includes the music room and the vast collection of cars.
Dollywood in Pigeon Forge
3
On a sightseeing tour to Pigeon Forge, why not visit Dollywood. This theme park is named after the country singer Dolly Parton. There is lots of fun and entertainment for all the family to be had here. It boasts more than 40 rides which include the Tennessee Tornado roller coaster. It is also the venue for live concerts and music festivals. The Dollywood Express, an old steam train, is a great way to see the Park.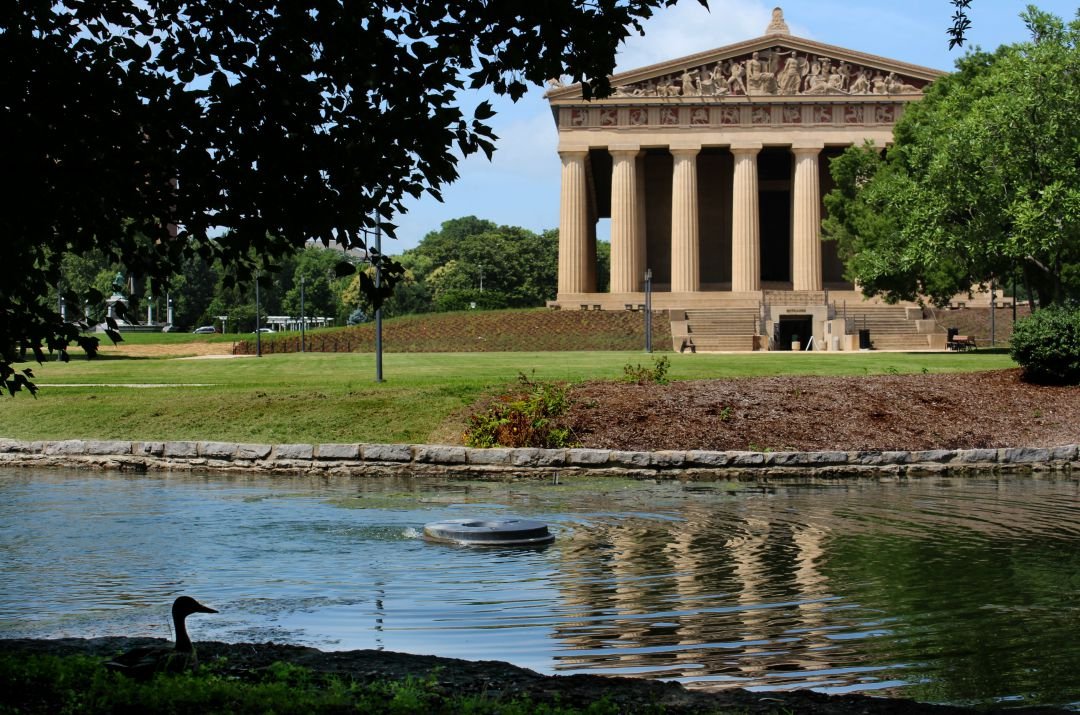 4
In the Centennial Park in Nashville, you will find The Parthenon. On a guided tour visit this life size replica of the original Parthenon from Athens. It was built to commemorate the state's centenary in 1897. In this building, you will find a permanent art gallery with collections from the 19th and 20th century American painters. Themes impressive thing is the 42 ft tall statue of the goddess Athena Parthenos that is covered in gold.
Country Music Hall of Fame and Museum
5
Dedicated to preserving and interpretation of the history and traditions of country music, The Country Music Hall of Fame and Museum is a guided tour you do not want to miss. The museum's main exhibition is: Sing me back home, a journey through Country Music, where visitors are immersed into the sounds and history of country music. In the hall of fame, you will see dedications to all the Country music greats.
The Grand Ole Opry Nashville
6
If you play in The Grand Ole Opry, then you know you have made the big time because it is here that all the legends of Country music have played. It was not always in this location but what began as a radio broadcast in 1925 has led to an entertainment phenomenon. On a very special guided tour, you will see the memorabilia of all the greats that have been and gone. Try to go and experience a concert here because it is like nowhere else.
7
The most famous studio in the world is Sun Studio where Rock and Roll was born. On a guided tour learn how Sam Philips made mistakes and from these mistakes came rock and roll. It was here that Elvis Presley recorded as did the likes of Jerry Lee Lewis, Carl Perkins, Roy Orbison, Charlie Rich, Ray Harris and Johnny Cash. The Studio is still doing recording sessions and the memorabilia is unique here.
National Civil Rights Museum
8
On a guided tour of the Civil Rights Museum, you get to learn that it is not only good to learn about historical milestones but also how to interpret them. This museum does this through multi-sensory and media innovations, historical artefacts and structures. See exhibits such as the 'year they walked' - Rosa Parks, Standing up by sitting down - Students sit-ins 1960 or the 'we are prepared to die'- Freedom Rides 1961.
9
On a sightseeing tour which takes you to such places as Lookout Mountain, make sure to see Ruby Falls. This is a 145-foot his underground waterfall. In 1928 during an excavation, the Waterfall was discovered. A cave enthusiasts, Leo Lambert who had organised the excavation said to his wife who was also there that the waterfall would be named after hence the name Ruby Falls. This is a magnificent natural beauty.
Oak Ridge: American Museum of Science & Energy
10
On a guided tour of the American Museum of Science and Energy, you are offered the insight into the history of nuclear energy. As you stroll around the museum you will learn about the story of the bomb (nuclear) and what Oak Ridge's involvement in its development was and the Manhattan Project. There are displays on the national defence that include models of weaponry and protective clothing used at the site. There are exhibits on energy sources too.
A Sightseeing Tour of the Smokie Mountains National Park for Fun and Adventure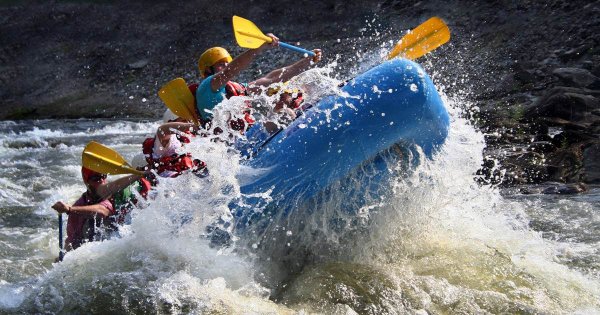 If sightseeing tours of The Smokie Mountains are not for you and music is more your thing, you cannot be disappointed in Tennessee.
Nashville is legendary with Country Music with famous places such as The Grand Ole Opry and The Country Music Hall of Fame and Museum.
While Memphis has Beale Street which is synonymous with The Blues and Sun Studio's opened up by the pioneer of rock and roll Sam Philips. Then there is also Graceland the home of Elvis Presley.
There are great adventure parks and amusement parks for all ages to enjoy all over the State.
Enjoy the excellent restaurants and bars for fantastic nights of entertainment.
Travel Tips for Tennessee
Best Time To Visit Tennessee
The best time to visit Tennessee will depend on where you go in the State. It is recommended that you do research on what festivals are on in the different locations. Weatherwise the best time to visit is during the autumn and Spring months when it is not as hot and humid as the summer months. Winters are cold and the lack of foliage in the Smokie Moutains make it a great time to go on sightseeing tours here.
Typical Costs in Tennessee
Tennessee is, generally, not a very expensive state to visit. Mid day lunch or snack will cost around $12 while a three-course evening meal with wine for two people will be approx. $65. Accommodation prices vary depending on the standard you want. A double room in a mid range 3 star hotel will cost on average $100. There are cheaper places to stay such as hostels. Public transport is cheap and very good. Taxis start from $4 for short trips.
Know Before Visiting Tennessee
It is advisable to do a certain amount of research on the destination you wish to travel to. Check the weather and festivals that will be on during the time you wish to visit. If you can, pre book any private tours or sightseeing tours before traveling. Be careful when walking around in crowds. Never walk alone at night time in dark streets.
Weather in Tennessee
Generally the climate found in Tennessee is temperate. There are warm summers and mild winters. July is the hottest month of the year with temperatures averaging 32 degrees Celsius. January is usually the coldest month and temperatures are around minus 3 degrees Celsius. There is plenty of rainy days but they are sporadic. Snow will be plentiful especially on high ground. You can still enjoy over two hundred sunny days no matter what the temperature.