Your Fun and Adventure Have 'lift Off' When on a Private Tour of Houston
Your fun and adventure have 'Lift Off' when you go on a private tour of Houston, Texas. Probably most famous for the Space Centre and NASA's astronaut training and flight control complex.
Houston has so much more; it is alive with energy and rich in diversity. With first class attractions, beautiful surrounding and a city full of optimism and spirit, it is easy to understand why Houston is a very popular destination to visit.
Buffalo Bayou Park is one of Houston's natural gems that runs through the city. This little piece of paradise is a great place to relax or do activities without leaving the city limits. Hang around until sunset and you get to see some 250,000 bats emerge from Waugh Drive Bridge.
Every February or March the biggest annual event to take place is the Houston Livestock Show and Rodeo. For nineteen days the whole city gets involved with activities for all the family. Thrilling carnival rides and exciting rodeo events are the top attractions.
Let the activities begin!
Top 10 Things to Do in Houston
1
An unforgettable guided tour is the one to Houston Space Centre. In Starship Gallery you see the majority of artefacts in the museum, walk inside the huge Skylab Trainer Module which is where astronauts start their training for life in space. Touch one of the few moon rocks. On the NASA Tram tour, you are taken behind the scene at NASA Johnson Space Centre and see Rocket Park. Astronaut galley has apparel and space suits of astronauts.
Houston Museum of Natural Science
2
On a guided tour of the most attended museums in the United States, the Houston Museum of Natural Science, you will be fascinated with the variety of exhibits on astronomy, space science, palaeontology, gems and minerals, Native American culture, Texas wildlife and much much more. Visit the Burke Baker Planetarium and Cockerel Butterfly Centre. In one of the two other facilities maintained by the museum see the exhibits on dinosaurs
3
On a break from sightseeing tours, relax in Houston's natural gem, Buffalo Bayou Park. This is a beautiful 160-acre green space which runs through the city; The Buffalo Bayou slow moving waters is its centrepiece. In this urban park, there are biking and walking trails, sculptures and a dog park where the dogs can be off their leashes. On the Bayou, you can do such activities like kayaking, canoeing and stand-up paddle boarding.
4
It is well worth a guided tour of the Children's Museum Houston if you have children with you on your holiday. It is the vision of this museum to spark a passion for lifelong learning in all children. All displays and exhibits are aimed for children from birth to 12 years of age. The main thing you notice when going around is how interactive all the exhibits and displays are and how the wonderful staff make education lots of fun.
5
Whether you take a guided tour or just wander it yourself, the Downtown Aquarium is an excellent place to visit. The aquarium is housed in the redeveloped downtown landmarks - Fire Station No 1 and the Central Waterworks Building. This, some 500,000-gallon aquatic wonderland, is home to over 200 species of aquatic life from all over the world. Also in the complex are a restaurant, bar, ballroom and amusements.
Bayou Bend Collection and Gardens
6
When you take a guided tour of the Bayou Bend Collection and Gardens, you are really touring The Museum of Fine Arts, Houston. Housed in the former home of Houston civic leader and philanthropist Ima Hogg the collection is an excellent showcase of American furnishings, ceramics, silver and paintings that are the finest in the world. The 14 acres upon which the house is found is a pristine garden organically maintained.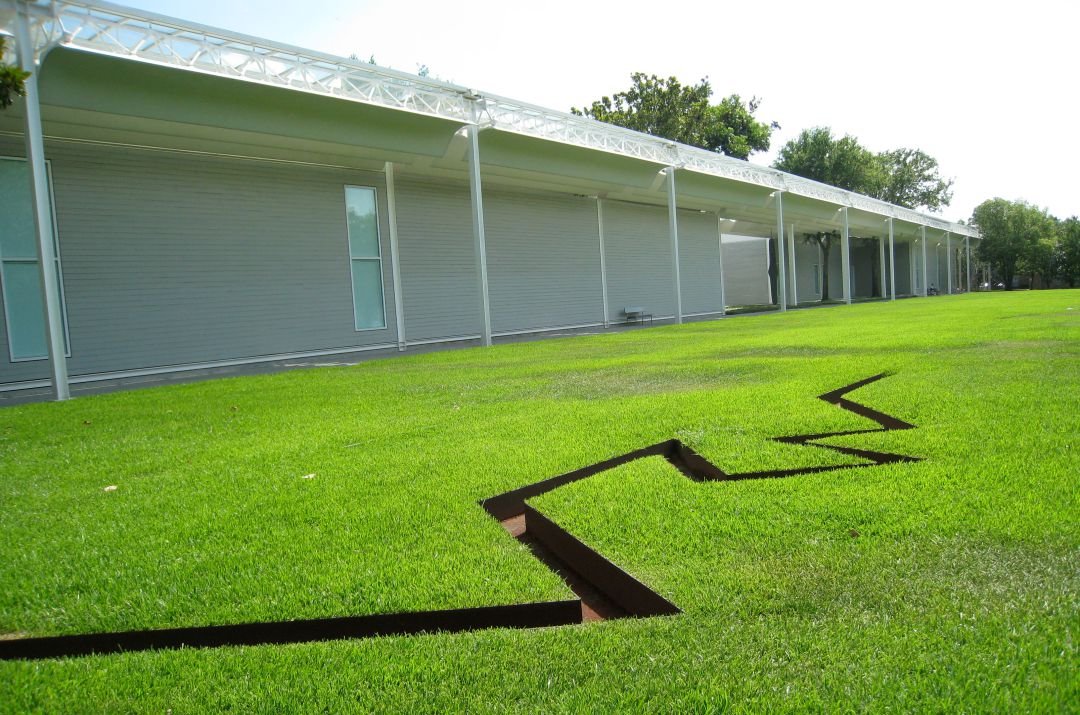 7
Take a guided tour of the Menil Collection which is an art museum in a 30-acre neighbourhood of art. The collection on display or at least the majority, is made up of several types of art loved and collected by John, and Dominque de Menil from the 1940's to the 1990's, the founders of the Menil Collections. The mission of the Menil's is to make art accessible and most other the displays are on ground level.
A Culinary Tour of Houston Cuisine
8
The variation of fabulous mouth watering, taste bud tingling cuisine on offer in Houston can only, truly, be appreciated on a culinary tour. As a bonus, you can do this tour every night if you wish as they change the themes and locations. The tours do not only have exceptional food, but you get to meet other great people on the tour. The Chefs all come out and explain the food, sit and eat with the group. It can be a wild night!
Vintage Shopping on 19th Street
9
There is no need for you to take a guided tour when you go vintage shop hunting in Houston because it is easily found on 19th Street in The Heights. There are fantastic wonderful and quirky shops that sell things like evening gowns, casual clothing, jewellery, footwear and much more from years ago or just last week. It is on this street you will find unique items and an excellent place to buy presents and souvenirs.
Houston Livestock Show and Rodeo
10
If you are in Houston during February or March, check out when the Houston Livestock Show and Rodeo is because you will not want to miss it. This is the biggest annual event in Houston and it is 19 days filled with fun and thrills. The rodeo events are exciting and sometimes nerve wrecking, the entertainment for the kids is excellent with carnival rides and amusements and the food and entertainment is just brilliant.
Take an Awe-inspiring Guided Tour to the Houston Space Centre
After you have been on your awe-inspiring guided tour of the Houston Space Centre or visited the many museums and art galleries, you need a bit of rest and relaxation.
To some, that is shopping and there are excellent streets and malls full of great boutiques and stores. If you love anything vintage, then you have to go to 19th Street in The Heights where you will find plenty of varied vintage shops to browse around.
No matter what time of the day, Houston's cuisine is one of its highlights. There are many cultural specialities that include traditional southern dishes, Latin American, Asian and Mexican.
Travel Tips for Houston
Best Time To Visit Houston
One of the best times to visit is February and March which has comfortable weather especially for going on sightseeing tours but also because the Houston Livestock Show and Rodeo are on. June to August is not a time you really want to be there, not just because the temperatures are averaging over 30 degrees Celsius but because of the violent thunderstorms, heavy rain and strong winds that can happen. October and November are good times too.
Typical Costs in Houston
Houston is cheaper than most other city's in Texas for most things and more expensive for others. To get a 3-course meal with wine in an excellent restaurant, it will cost around $75 for 2. To go to the movie it costs $11. Pub grub for two, any time of the day is around $40. Accommodation varies in price depending on the grade hotel, motel, B&B or hostel you want to stay in. To get around the city it costs a basic tariff of $18 for the first 8 km by taxi.
Know Before Visiting Houston
It is advisable to do research about the destination you are going to and check the weather forecast especially if you are travelling during June and October when it's Hurricane season. Book any private tours or sightseeing tours before arriving, that way you will have a schedule to follow. Never walk alone at night in areas of the city that you do not know. Never carry more cash than is necessary on your person as there are pickpockets.
Weather in Houston
The climate in Houston has been classified as humid subtropical. The hottest month of the year is normally August with temperatures reaching over 30 degrees Celsius. January is usually the coldest month and has temperatures as low as 11 degrees Celsius. July tends to be the month with the most rain although it does rain a little at some stage every month and hurricane season is anytime from June to October.