To See a Wonder land Take a Private Tour to Maryland
To See a Wonder land take a Private Tour to Maryland or as it has a few nicknames, visit 'America in Miniature', 'Old Line State' or 'Free State.'
The 'America in Miniature' comes from the fact that it has so much packed into its square mileage of land and water. Apart from a desert, you can find any other natural feature here.
The Chesapeake Bay is the largest body of water found in Maryland but that is not all, there are around 50 rivers and creeks, streams, lakes, ponds and then, of course, there is the Atlantic Ocean.
There is something different to do in Maryland every season. In the Winter be exhilarated on the ski slopes mountains, Springtime is for fabulous Garden shows and fun Mayday celebrations, Summer is for watersports, sea activities and getting a golden tan while autumn is for winding down on a unique and relaxing Maryland guided tour of 'The National Road' through the auburn coloured countryside. Read More...
A Sightseeing Tour of Maryland and Its Famous Monuments, Private Tours to Museums and Great Tours of Seafronts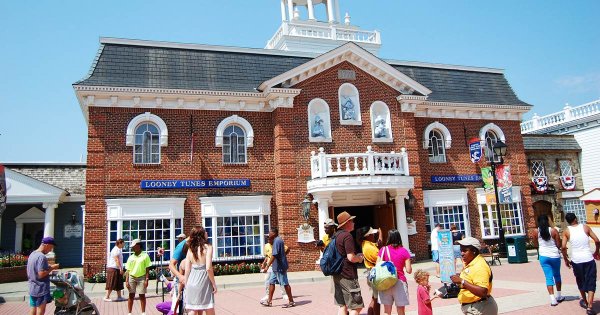 As Maryland is home for many varied ethnic groups, you are spoilt for choice in food from many different cultures to be found on a Maryland city tour. The range of restaurants to choose from will cause many a dilemma with each one as good as the other. Nighttime in Maryland is great all year round. As there is some tourism pretty much all year round here the nightlife is continuous too. There are big social events for the locals and tourists like B-B-Q's, concerts, parties on the seafront; there is a great interaction between everyone living or visiting Maryland.
Just to finish off explaining the nicknames, another reason for 'America in Miniature' is because of the role Maryland has had in founding the United States.
'Old State Line' name was given when the 1st Maryland regiment helped General George Washington's army to escape a British force in the Revolutionary War.
'Free State' represents Marylands tradition of political freedom and religious tolerance. Also, it was the people of Maryland who opposed prohibition when Congress passed a law banning the use of alcohol.
Top 10 Things to Do in Maryland
1
To see the world from below the surface, you have to take a guided tour of the National Aquarium in Baltimore, Maryland. See such things as Blue Blupper jellyfish, the horseshoe crap, bottlenose dolphins and thousands of tropical fish. The National Aquarium is a non-profit organisation and endeavours to conserve the aquatic treasures of the world. It is not just aquatic animals to see while you are there either!
2
Take a guided tour of this State House which is the only one to have been used as the nation's Capitol back in 1780's. This house is the oldest State Capitol to be still in continuous legislative use. The Maryland General Assembly meet here for three months every year and the elected Governor, lieutenant governor, president of the state and speaker for the house of delegates all have their offices here. It still has memorabilia going back from when it first became a Capitol building.
Basilica of National Shrine of the Assumption of the Blessed Virgin Mary
3
This is the first Cathedral in America and also, in addition, to its status as a minor Basilica it is a National Shrine and a National Historic Landmark. Pope John Paul II said it was 'the worldwide symbol of religious freedom'. On a guided tour of the Basilica, you get to see the stunning architecture and artwork. Walking through this beautiful building, you are being told about its history. There is a very uplifting feel inside the Basilica.
4
Why not take a private tour to Great Falls where you will see a series of waterfalls and rapids on the Potomac River. Some people consider this to be the most spectacular natural landmark in the Washington D.C. area. The Falls are made up of the cascading rapids and a good few waterfalls of 20 feet or more. It is a fabulous place to spend some time with specialised areas where you can walk or trek around the waterfalls.
5
Fort Henry is situated in the south of Baltimore on the Chesapeake Bay. It is because of what happened here in 1812 under the sight of the American Flag that gifted Francis Scott Key the inspiration to compose the now American anthem 'The Star Spangled Banner'. A guided tour here will explain all the history and bring yo through the museum and amazing artefacts from the civil wars. The National Park is a fabulous place to picnic!
National Museum of Civil War Medicine
6
As usual museums go, this has to be up there, but it is probably one of the best museums you will ever take a private tour of. There is no other museum that follows the lives of soldiers, surgeons and nurses through the civil war times. See the hardship, terrible conditions and sacrifices they had to endure and the brilliant innovations they came up with to save soldiers lives, some of which are still saving lives today.
Washington County Museum of Fine Arts
7
This museum is one of the smallest in the United States and was set up by a lovely couple Anna and William Singer in 1931. Their aim was to collect and exhibit the great art to the people of Hagerstown and the surrounding area. By doing this, they were preserving great works and educating anyone who came to visit. They inspired many a young person to become artists. The museum became a member of the American Alliance of Museums in 1976.
Catoctin Wildlife Preserve & Zoo
8
A really great private tour to take is the one to Catoctin Wildlife Preserve & Zoo. The idea of this place is to broaden the understanding of people on Animals. On a trip around this park, you will see the likes of Bears, Llamas, monkeys, pythons among the 319 species of animals, amphibians and fish. It is brilliant for kids as there are times when they can feed the animals of pet some furry animals as well as snakes.
National Great Blacks In Wax Museum
9
This unique museum is one of the most dynamic culturally as it is only for the study and preservation of African American history. Baltimore was the first to open one in the U.S. in 1983. Originally it was a small building but had to move premises as interest in the museum grew faster than anyone expected. Their aim was to dispel myths of racial inferiority and superiority and to use role models and great leaders to inspire the young.
The John Hopkins University
10
It is always nice to take a guided tour of places that are historical but are still very much continuing being the same thing hundreds of years later. The John Hopkins University is just that. Still, a very popular university to be accepted into and it continues to follow the same strong ethics it was first set with. The main buildings are stunning in their Georgian style and house great pieces of art and sculptures.
Travel Tips for Maryland
Best Time To Visit
Anytime is the best time to visit Maryland. There is something for everybody no matter what time of the year you choose to go. In different parts of Maryland, there is Skiing on the mountain slopes in Winter, in Summer you go to another part for the best sun and sea activities. All options are available depending on what type of holiday or tours you are looking for. Check out when festivals are on as they are great times too.
Typical Costs
As with most places you go on holiday to, how much you are willing to spend on holiday depends on what you are looking for on your trip. The prices for eating and drinking vary depending on location and time of year but as an example; a meal in a good restaurant can start from $25 and go up to $100. B&B in a 5-star luxury hotel will be around $400 but a very nice 3-star hotel can be $100. Private tour price vary again on the time of the year.
Know Before Visiting
Do your research before you travel and make sure you have all the requirements if travelling through an airport i.e. visa passport. When on sun holidays be sure to have lots of suncreams and drink lots of water on very hot days. On winter holidays you still may need suncream for your face while skiing. Be careful of your belongings at all times; it does not matter how safe somewhere is supposed to be it is always better to be safe than sorry
Weather
There are on average 202 sunny days a year in Maryland with July being the hottest month. January is the coldest month and there is plenty of snow. February is only a little milder. From March the temperatures begin to improve and the start of the good weather shows its face. September or October are also good times to go with good comfortable temperatures to go on city and sightseeing tours.
Let the activities begin!
Tue
Wed
Thu