To Rise Again and Be Reborn, Take a Private Tour to Phoenix
To Rise Again and Be Reborn, Take a Private Tour to Phoenix, Arizona. It is here you will find the sunshine nearly 300 days of the year and to see the sun any day, rejuvenates most of us!
To describe Phoenix City, you would say it is red from the magnificent red rock mountains, blue from the azure clear skies and gold from the golden sun and desert.
In the southwestern U.S. state of Arizona, Phoenix is the capital and thanks to the amount of sunshine; it is also known as the 'Valley of the Sun'.
There are lots of towns in the centre of Phoenix with the desert surrounding them. To go on a sightseeing tour of Phoenix city to visit all the interesting places, you will need to put aside more than one day.
If you love museums, you will not be disappointed here because they have a museum to suit almost everyone's taste.
To be fair to Phoenix, it is a city that will cater for all types of people, the luxury resort to spoiling yourself, the outdoor adventures for the thrill seekers, lots of museums and art galleries for the inquisitive and a great nightlife for the young and young at heart!
Let the activities begin!
Top 10 Things to Do in Phoenix
1
When you go on a guided tour of the Desert Botanical Gardens, be sure to wear shoes that are comfortable as there is a lot to see in these gardens. There are a number of different trails to go on to see and learn about the plant and people of the Sonoran Desert or sit and be entertained in the music garden with live music everyday. A visit to the family playtime will excite every child. The lovely staff in the gardens are eager to teach
2
A private tour of Heard Museum is a must to learn and see everything about American Indian Art and History. There are 12 exhibition galleries to visit, outdoor sculpture gardens that are amazing, a contemporary art gallery and then to top off the tour a well-known cafe to rest your weary legs after walking so much. Before you finish your tour, make a quick stop at the museum gift shop for great souvenirs
3
For the curious minds, why not take a guided tour to the Arizona Science Center. The mission of this centre is to inspire, educate the engage people through science. By using informal and a hands-on approach to science this centre lets visitors be inspired. The type of exhibitions to see are 'Forces of Nature', 'My Digital World' and 'Solarville' to name just a few. They have the best technology and creativity in this centre
4
For the energetic adventurer take a guided tour to Camelback Mountain. Given its name, because it looks like the two humps on a camel, this mountain is 2704 feet high. The trek can be a bit challenging at times but doesn't take long and the excellent guides make sure you are not in any danger. When you reach the peak, you are met with the most fantastic views, so be sure to have your camera or phone with you to take those photos!
5
On a sightseeing tour, you can go into the stunning Rosson House which was built in 1895 and is still standing in all its splendour. It was erected in the architectural style of Victorian and American Queen Anne. There is a museum inside that interprets the history of Phoenix and as you walk through the living areas, you get to have an idea of the lifestyle of the early Phoenix families who once lived here. It is a beautiful house to vi
6
Not only to see a beautiful building but also for the tale that goes with it, take a guided tour of Mystery Castle. Built in the 1930's by one man, Boyce Luther Gulley, after he left his life, wife and daughter without any explanation or obvious reason. It took him 15 years to build and has 18 rooms, 13 fireplaces and lots of parapets. His family knew nothing of this castle or Boyce until a lawyer contacted them after he died in 1945.
7
Take a guided tour to see the Phoenix Sonoran Preserve which is found north of the city. It is a place full of trails that cover 36 miles through the wild and undisturbed desert. There are relaxed and leisurely trails to stroll along, or there are the more difficult ones, for the energetic, to the summit of Dixie Mountain. If walking or hiking is not your thing, you can always go on biking trails through the lush green plains of cactu
Wells Fargo History Museum
8
A guided tour of the museum is very interesting and well recommended. The exhibits in the museum explains and celebrates Wells Fargo's role in Arizona's history. You get to see an authentic 19th Century stagecoach that was used to transfer money and there is a replica one that you are allowed to climb on to. The art gallery is the largest display of N.C Wyeth's western themed work open to the public. It is such an educational and worthw
9
For the most scenic guided tour, visit Papago Park. It is found where Tempe, Scottsdale and Phoenix meet in the heart of the city. There are 1,200 acres of walking, hiking and biking trails, rolling hills, lagoons and picnic areas. The iconic landmark Hunt's Tomb is here and you must take the quick hike up to the 'Hole' in the Rock' natural geological landmark, this is such a brilliant place to watch a sunrise and a sunset.
Musical Instrument Museum
10
For another type of museum found in Phoenix, take a guided tour of the Musical Instrument Museum. As you walk around this museum, you will see instruments from 200 countries and territories that range from the most bazaar to the normal. In the Experience Gallery you are allowed to try out individual instruments and in the Artist Gallery, you can listen to your favourite musician from any era and any genre. A fantastic tour!
A Guided Tour of the Desert Botanical Garden in Phoenix Will Intrigue You or a City Tour of Museums That Will Amaze You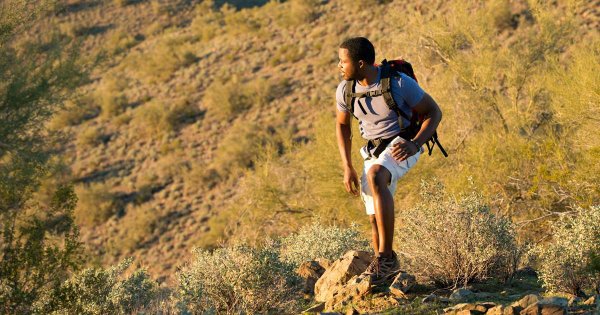 On a guided tour of the Desert Botanical Garden in Phoenix City, you are not just seeing everyday plants; you are being entertained and enlightened by the experience.
To go on a sightseeing tour of museums, you will be spoilt for choice as there is a museum for nearly everyone's taste.
If you are an avid golfer, there are even custom tours to show you all the fabulous golf courses in Phoenix, some of which designed by the great Jack Nicholas. After which you can decide which one you want to play a round of golf in.
The restaurant, bars and nightclubs are pretty great too; there is no way you will be stuck for things to do in Phoenix at any time in the day or night!
Travel Tips for Phoenix
Best Time To Visit Phoenix
Even though Phoenix has almost 300 days of sunshine, you would imagine anytime is a good time to travel there but if you go in June to August with the temperatures so high, it is very uncomfortable and sticky. November to April is the best time to go when temperatures are more realistic, and you can enjoy your private tour without dehydrating! Also, the prices are slightly lower than the summer months. January is cooler and an ideal time for city tours.
Typical Costs in Phoenix
In general, Phoenix is not as expensive as most cities in the United States so you can get good value for your money. For an idea of prices of eating and drinking out; a delicious dinner for two people will cost around $45, a fast food meal menu for one is $7, a pint of beer is $5.90 or cocktail is $10. Clothes are cheaper if you go to the outlets that are found on the outskirts of the city. The price of a Private tour can vary from different operators
Know Before Visiting Phoenix
Phoenix is not known thankfully for much crime. It has the usual pick pockets that are everywhere in the world so be aware when walking busy areas. You should anyway have any money in a front inside pocket or jean pocket to be safe. It is not a law that you should tip people who waited or served you but it is nice to do once you are happy with everything. Never walk alone late at night in dark areas that you do not know.
Weather in Phoenix
From mid-November to February, it is the coolest time of the year with temperatures going as low as 19 degrees Celsius during the day and 7 degrees Celsius at night, but the sun still shines most days. June, July, August are the hottest months, temperatures staying around 40 degrees Celsius every day, even at night it is hot at 28 degrees Celsius. May and June have the most hours of sunshine out of a year, 404 hours.