Wash Away All Your Stress and Worry on a Private Tour of Washington
A great destination to wash away all your stress and worry is a private tour of Washington State.
Not to be confused with Washington D.C. which is the capital 'city' of the United States of America, Washington is a state located in the Pacific Northwest, north of Oregon, west of Idaho and South of the Canadian province British Columbia, with the Pacific Ocean as its coast.
Many know Washington State for software companies, aeroplane manufacturing, lattes and the great music scene but it has so much more to offer.
There are world-class vineyards that are set above the Columbia River in the eastern region of Washington, known as an area of 'high-desert'.
Of the 48 states in lower America, this state has the only temperate rainforest that is found on the Olympic Peninsula.
The choice of things to do and places to see are very diverse and every range of holiday is catered for in this state, so a fantastic time can be had by all who take the time to visit on holiday. Read More...
Take a Private Tour to See the Stunning Cascade Range or on a City Tour Visit the Very Famous 'Ye Olde Curiosity Shop'
Your days can be as busy as you like when you are in Washington State. In the morning, you can take a city tour to see the sights or go shopping in the fantastic malls or 'Olde' shops.
Then in the afternoon go on private tours of Washington to see the breathtaking views of mountains and cascades and where there are lots of activities like hiking, biking and kayaking or sightseeing tours of fabulous vineyards or city landmarks.
There are entertaining events on the yearly calendar for Washington which includes their own version of Oktoberfest in Leavenworth, dancing the Polka and drinking German style lager.
They also have the world's largest three-on-three basketball tournament in Spokane and an International Kite Festival on Long Beach.
It will be hard to find something you did not love in this fabulous state.
Top 10 Things to Do in Washington
1
A guided tour of the Cascade range is well recommended. This is major mountain range of western North America. It is best known for tall volcanoes, deep evergreen forests and fabulous waterfalls. The mountain range is completely split straight through by the Columbia river. The fantastic views whether you are trekking, walking, mountain biking or sailing through the river are overwhelming eat times.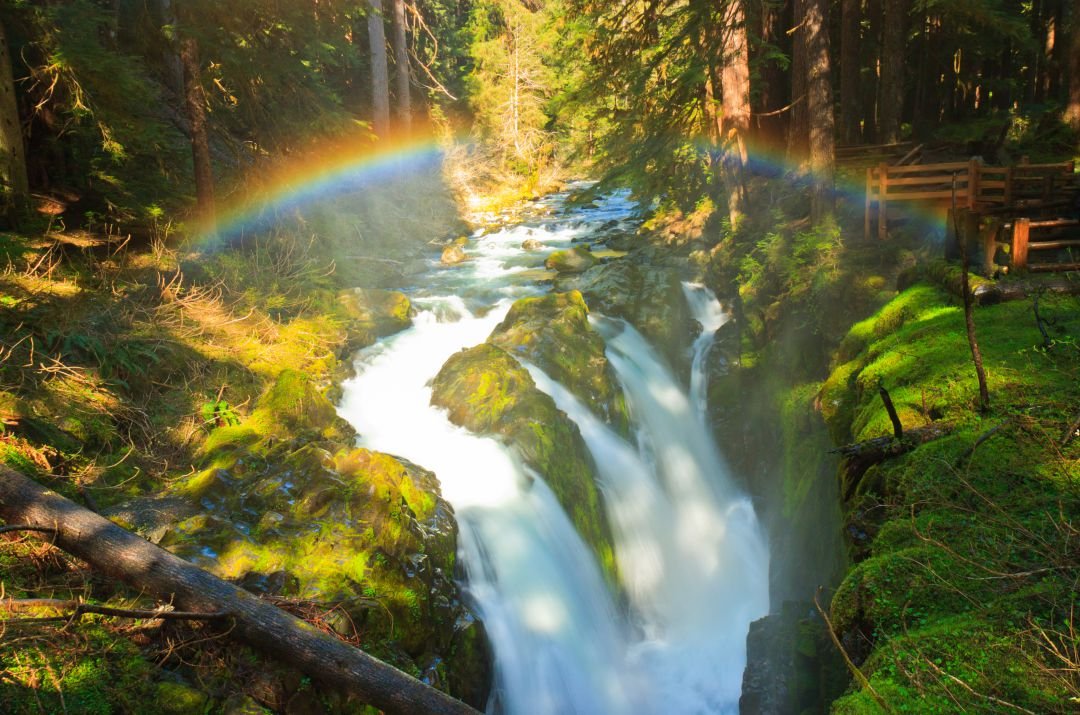 2
A fantastic private tour is that of the Olympic National Park which is found on the Olympic Peninsula. The park protects a vast wilderness, glacier-capped mountains, temperate rain forests, 70 miles of wild coastline and thousands of years human history. Explore the high peaks or the lush green rain forests, fish for Salmon and trout or relax on the broad sandy beaches. You will be very busy when visiting here!
3
An icon of Seattle and Washington State, you have to take a guided tour of Space Needle. This is the largest building on earth by volume and stands 605 feet tall. The observation deck and restaurant at the very top rotates. So when you are there, without moving around, you will get see the 360-degree views of Seattle. The views are great all day long, but it has to be said there is something very romantic about them at nighttime.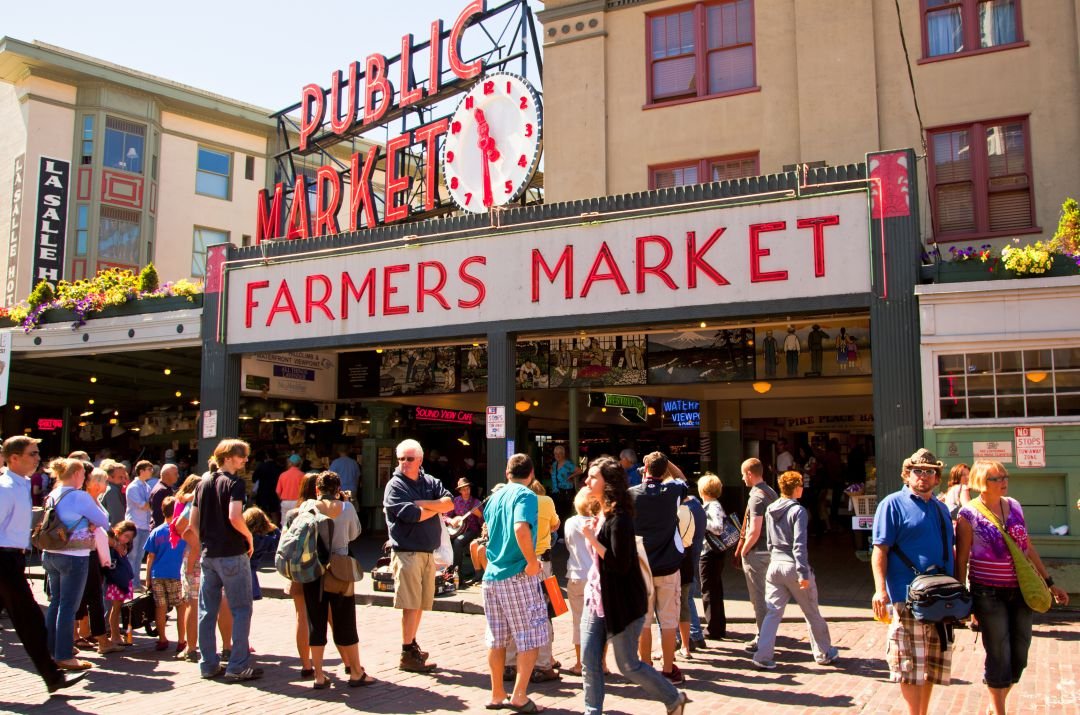 4
Overlooking the Elliott Bay waterfront in Seattle is the public market call Pike Place Market. It is one of the oldest public farmers market to continuously operate since 1907, in the United States. It is brilliant fun walking and shopping through this market as the traders love to put on a show for everyone. You can be walking by, and a salmon will fly over your head from one stall to another. There is nothing you cannot find here!
5
Take a private tour of the Museum of Light in Seattle and see the world's largest independent, non-profit air and space museum. There are over 175 aircraft and spacecraft to see in the huge hangers. Tens of thousands of artefacts and rare photographs are displayed proudly over a dozen of exhibits. The museum brings the incredible history of flight to life impressively. Great staff and facilities all add to this brilliant tour.
6
A private tour of America's Car Museum is not exclusively for the car lover; it is enjoyable for everyone. Located in the city of Tacoma, it celebrates America's love affair with the automobile and is recognised as one of the top ten automobile museums in the world. The museum's mission is to preserve and interpret the history and technology of the automobile and the influence it has on American culture. Over 3,000 vehicles to see!
7
This shop first opened in 1899 and has moved many times in all those years but still sells the same as it did from the start, anything bazaar! As you look around the shop, you will sometimes be shocked but in a good way. We are talking about such weird things like shrunken heads, a walrus skull with three tusks, the vertebra of the world's largest whale, mummies, taxidermy treasures and manmade wonders from anywhere in the world.
Northwest Trek Wildlife Park
8
Take a guided tour of Northwest Trek Wildlife Park on its best feature, the tram. It is an excellent way to see all there is to see at this wildlife park while listening to the guide explain everything. Travel through 435 acres of beautiful meadows and forests looking out for Moose, Roosevelt Elk, Bison and much more as they roam around in their natural habitat. There is an area where you can see just born animals with their mothers.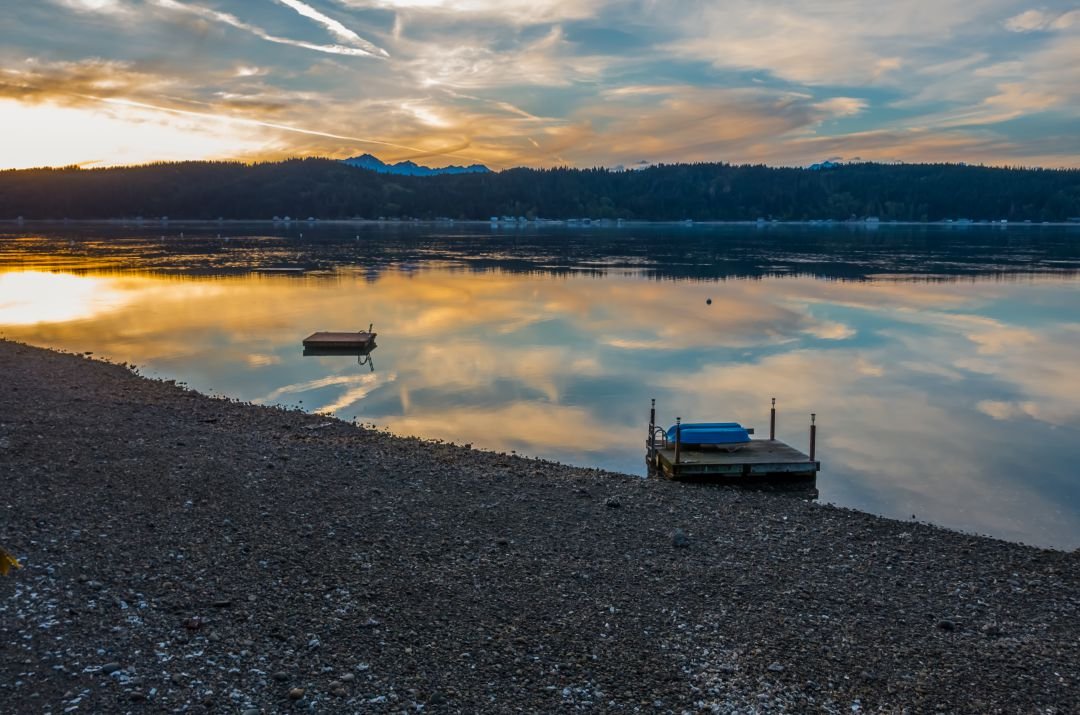 9
Located in Puget Sound, Hood Canal is a fjord forming the western lobe and one of four main basins. It is a great place to take a sightseeing tour. The type of activities that are available to do here are outstanding. There is SCUBA, skydiving, Kayaking, trekking, fishing or visiting the many historic landmarks. The views are breathtaking and you will continuously be taking photos because at every turn is another picture perfect view.
10
An absolutely breathtaking place to go on private tour is to the Snoqualmie Falls. Probably in the top five of best tourist attractions in Washington State. You will find a two-acre park, a gift shop, an observation deck and of course the 270-foot waterfall. The viewing area is open from sunrise to just after sunset and as it is getting dark and the lights come on all around, it is spectacular to see.
Travel Tips for Washington
Best Time To Visit Washington
If you are hoping to avoid rain when planning your trip to Washington, you may be disappointed because rain is infamous for this state all year round. The most rain falls from October to early July. A popular time to travel to Washington is late July and August and this is regarded as peak season for tourists. September is the best month for fewer crowds, except for labour weekend which is on during this month.
Typical Costs in Washington
Washington State is not the cheapest state in America, but that does not mean you cannot get good prices if you look hard enough. An average price of a meal for two people in a mid-range restaurant is around $70. A Combo meal at McDonald's is $7. Imported beer can reach as much as $10 a bottle. And a cappuccino in a state known for its cafes is around $5. Look into different private tour operators for the best tour which may not always be the cheapest
Know Before Visiting Washington
Washington is regarded as a very safe State, in general. However, it does not matter where you go in the world; you always need to be aware of your surroundings. Never carry lots of money around when on private tours or city tours, only have enough for the duration of the tour and if you are eating out after. Book as many private tours before travelling to ensure they are not booked out when you get there.
Weather in Washington
It rains! Simple as that. However, when you are in Washington the little bit of rain (ok a lot at times) goes unnoticed. There are two climate zones; mild and humid summer days, west of the Cascades with temps of 26 degrees Celsius, winter days with temps of 8 degrees and lots of cloud cover and fog. The east of the state has 'warm' summers and 'cool 'winters and there is more rain on this side than the west
Let the activities begin!