Do the Hula Hula and Have the Best Times on a Private Tour of Honolulu
You will have great times doing more than the hula hula on private tours of Honolulu, the capital city and epicentre of Hawaii.
Found on the Island of Oahu, Honolulu has famous Waikiki as its oceanfront with fabulous beaches and great entertainment especially at night time and breathtaking natural beauty from the extinct Diamond Head Crater volcano.
Honolulu is where you will find the most historic places in Hawaii such as Iolani Palace, the Kawaiahao Church and the treasured artefacts of the Bishop Museum. There is no shortage of iconic landmarks to see by guided tour, Aloha Tower and the King Kamehameha I statue to name a couple.
The quantity and quality of art and culture of Honolulu are high too with art districts, art galleries and the finest museums.
Honolulu is where you will find not only all the above but also some of the best resorts, events, festivals, mouthwatering delicious traditional restaurants and entertainment venues to suit everybody. Read More...
On guided tours visit memorable places like Iolani Palace and Aloha Tower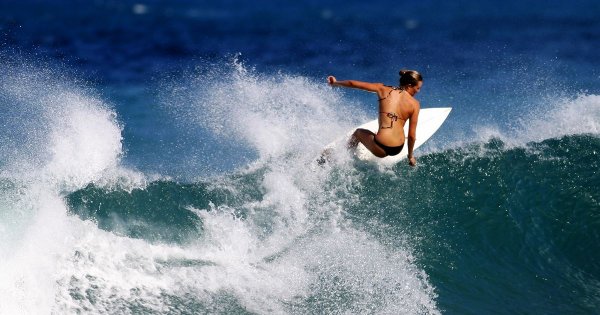 Downtown Honolulu is also where you will find the Chinatown district. It is in both these places you can have guided tours of historic centres for arts, business and government. It is also here you can have a drink or two in the underground bars.
It is also here and all over Honolulu that you will recognise from the Television series Hawaii -Five-0. Whether you are watching the latest series or remember the old version, it is still filmed entirely in Hawaii but mainly in Honolulu.
For something a little different, there are private ghost tours available, where you are brought to Hawaii's most haunted sites. It is really fun, sometimes terrifying, tour especially at nighttime!
Top 10 Things to Do in Honolulu
1
On a guided tour of Iolani Palace, you are in a place of royalty that tells the fascinating story of Hawaii and her people. This Palace has been many things; home to a royal family, prison to an overthrown Queen, headquarters for martial law, the treasure to Hawaii's first governor, nowadays it is a Cultural icon and National Historic Landmark. A grand museum with many original fixtures and fittings. A stunning regal mansion to visit.
Pearl Harbour and USS Arizona Memorial
2
A guided tour that is highly recommended is the one to Pearl Harbor and the USS Arizona Memorial. Above what is left of the sunken USS Arizona there is a memorial to all those who died there. In the visitors centre, you get to learn the history of the Japanese attack and the harbour. It is also possible to walk the deck of the battleship USS Missouri which is docked here. This is an interesting tour.
Diamond Head State Monument
3
Take a sightseeing tour of Diamond Head State Monument that was once an active volcano. Situated at the end of Waikiki beach, you can hike the trail that will take you the edge of this 300,000-year-old crater which was used by the US military as a post. The final stage to the crater involves 99 steps, but the views from the top are well worth any effort that it took to get there. The vista is breathtaking.
4
The full name is actually Bernice Pauahi Bishop Museum and is named after the wife of the founder, Charles Reed Bishop. Bernice Pauahi Bishop was the very last member of the Kamehameha royal family. The museum holds extensive collections of Hawaiian objects and heirlooms from the Princess's royal family. It was later expanded to include objects and documents from Hawaii and other Pacific Island cultures.
5
On a sightseeing tour of Honolulu, you will see the Aloha Tower which is located in Downtown Honolulu. This tower is an iconic symbol of Hawaii built in September 1926. For four decades it was the tallest building in the islands and the clock was one of the largest in America. During the times when travel was only done by sea, this tower was a welcoming beacon for travellers. Aloha Tower is a docking port for Oahu's cruise ships.
6
Take a sightseeing tour of Kawaiahao Church which is known by some as the' Westminster Abbey of the Pacific'. It was the first Christian Church to be built in Oahu and dedicated in July 1842. Recognised as 'The Great Stone Church' it is made up of 14,000 coral slabs from the reefs of the oceans. The bell in the tower is still tolls on the hour since it was donated by King Kamehameha III in 1850. There is also the Kawaiahao fountain.
Waikiki Natatorium War Memorial
7
A very nice and surprising sightseeing tour to take is the one to Waikiki Natatorium War Memorial. Built in the form of an ocean salt water public swimming pool, this is an unusual memorial. Therefore the natatorium is a living memorial that is dedicated to all the great men and women who served during the Great War. This is a fabulous idea as there is joy and laughter from the children while adults respectfully remember.
8
A very popular tourist attraction in Hawaii is Waikiki. A stretch of oceanfront beach that is stunning, especially with Diamond Head Crater, an extinct volcano situated at the end of it. It is not all beach; there are many things to see on a sightseeing tour of this suburb of Honolulu. There are great activities, a lot of which are water orientated and excellent venues to keep everyone entertained at night time.
9
Not really an official tour but you can do your own with all the fabulous shopping areas to be found in Honolulu. There are open air malls with Ala Moana Center one of the largest outdoor malls in America, charming boutiques and local speciality stores. Then there is the market place at Aloha Tower and Kahala Mall. Honestly, the expression about shopping till you drop is very popular here. Exactly what you want from a holiday.
10
As lens goes in Lighthouses, Makapuu Point Light has the largest of all in the United States. This Lighthouse is part of the National Register of Historic Places and a great place to take a guided tour. It sits on the eastern side of Oahu and was built in 1909 precariously on the sea cliff overlooking one of the best bodysurfing beaches in Hawaii and Sea Life Park. From the telescope in the lighthouse, you can spot whales at certain times.
Travel Tips for Honolulu
Best Time To Visit Honolulu
The best time to visit Hawaii will all depend on what you want out of your trip. If it is a holiday made up of private tours or sightseeing tours, then you need to make sure the weather is not too hot and humid so the end of April, May, September and October. The prices are lower these months too. The most popular and most expensive time is December to March when it is much colder in many other states.
Typical Costs in Honolulu
The prices for everything touristy in Hawaii compared to the other U.S. States is slightly higher for some things and lower in others. Eating pub grub is around $27 per person and a 3-course evening meal for 2 in a nice restaurant is approx $100. Private tours will vary in price throughout the year but check around different operators for the best tour; expensive does not mean it is the best! Public transport is from as little as $1 a stop and excellent.
Know Before Visiting Honolulu
Always do your research before booking anywhere. Make sure the time you are free to go is a good time in Hawaii for what you are looking for out of your trip. Book private tours in advance of flying as the best ones are nearly always booked out quickly. When you are there, be aware of your surroundings and never walk alone in dark areas. Even islands of paradise have crime and pickpockets so never carry excessive amounts of cash around.
Weather in Honolulu
One word to describe the weather in Hawaii, consistent. There are minor changes in temperatures during the year. Summer is the months of May to October with temperatures during the day around 30 degrees Celsius. Winter is the months of November to April and the temperatures are around 26 degrees Celsius. The wettest months are in winter, but it is mainly in the mountains and valleys. It is localised so if it is raining in one area it won't be in another.
Let the activities begin!