For Experiences That'll Astound You Go on a Super Seattle Private Tour
For experiences that'll astound you, go on a super Seattle Private Tour because of the vast amount of mesmerising places to see and exciting things to do here.
Seattle is the largest city in Washington State, built on the Puget Sound in the Pacific Northwest. This city is where the likes of Microsoft and Amazon have their headquarters as well as a lot more companies and this is why it is regarded as a 'tech city'.
From where Seattle is positioned, it gets a bit of every natural attraction there is water, Mountains, evergreen forests and thousand of acres of Parkland.
The most iconic landmark found in Seattle is the Space Needle, built of futuristic design, that was so ahead of its time, in 1962. There are an observation desk and restaurant that, wait for it, rotates! The full 360-degree view is spectacular especially on sunny days and very very romantic at night. You need to book a reservation for this restaurant well in advance, to get a table here!
Let the activities begin!
Top 10 Exciting and Interesting Things to Do in Seattle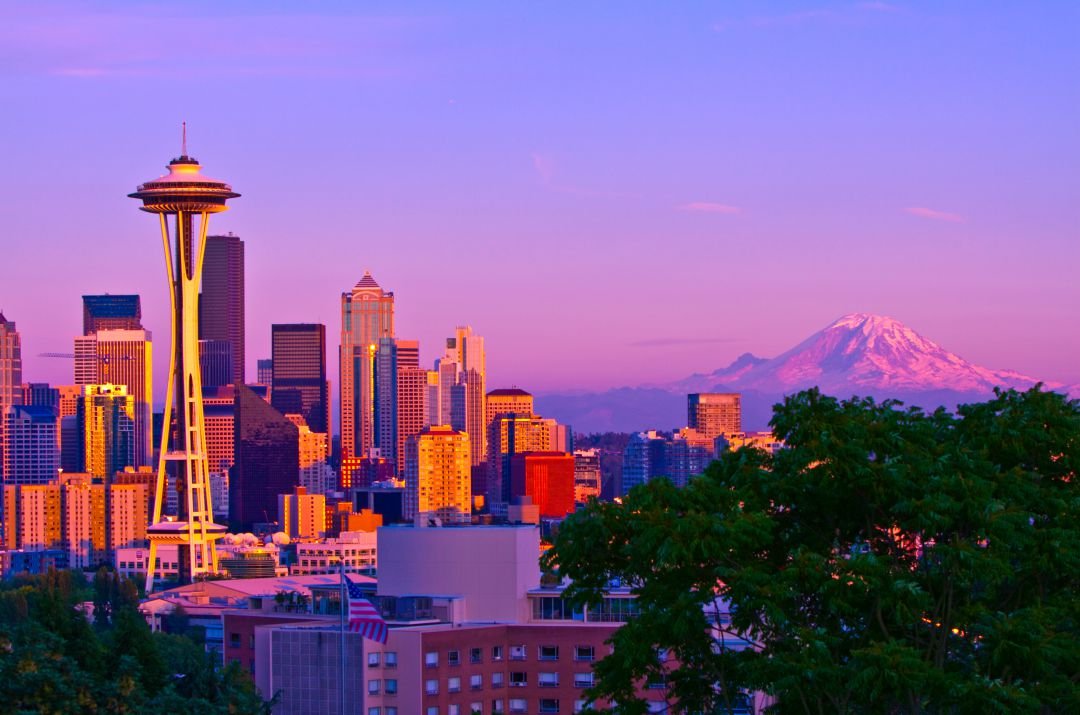 1
An icon of Seattle and Washington State, you have to take a guided tour of Space Needle. This is the largest building on earth by volume and stands 605 feet tall. The observation deck and restaurant at the very top rotates. So when you are there, without moving around, you will get see the 360-degree views of Seattle. The views are great all day long, but it has to be said, there is something very romantic about here at nighttime.
2
Take a private tour to Discovery Park to see breathtaking views of Puget Sound and the Cascade & Olympic mountain ranges. Visit the secluded and protected beaches, active sand dunes, dramatic sea cliffs, forests or open meadows all found in the 534 acres of natural park. Bike the trails or walk through the forests see the wildlife kept safe within this sanctuary. A place with lots to do and see but not enough time to do it.
Hiram M. Chittenden Locks / Ballard Locks
3
A really great place to take a private tour to is Ballard Locks. The variations of tours are walking through the swinging walkways watching the action is the water, strolling through the Botanical Garden or on a boat tour through the locks. Visit the amazing viewing centres in the fish ladder or 'weir' where you get to see Salmon and Steelhead heading upstream to spawn as they climb the fish ladder. Lots to see and do!
4
Take a guided tour of Smith Tower which when completed in 1914 became Seattle's first Skyscraper and the tallest building west of Mississippi River. This tower is spectacularly beautiful and offers breathtaking views from the observatory which has an open-air observation deck. There are historical exhibits to learn all the history of this tower, fantastic locally inspired cuisine to eat in the gathering place and excellent gifts and souvenirs shop.
5
This shop first opened in 1899 and has moved many times in all those years but still sells the same as it did from the start, anything bazaar! As you look around the shop, you will sometimes be shocked but in a good way. We are talking about such weird things like shrunken heads, a walrus skull with three tusks, the vertebra of the world's largest whale, mummies, taxidermy treasures and manmade wonders from anywhere in the world.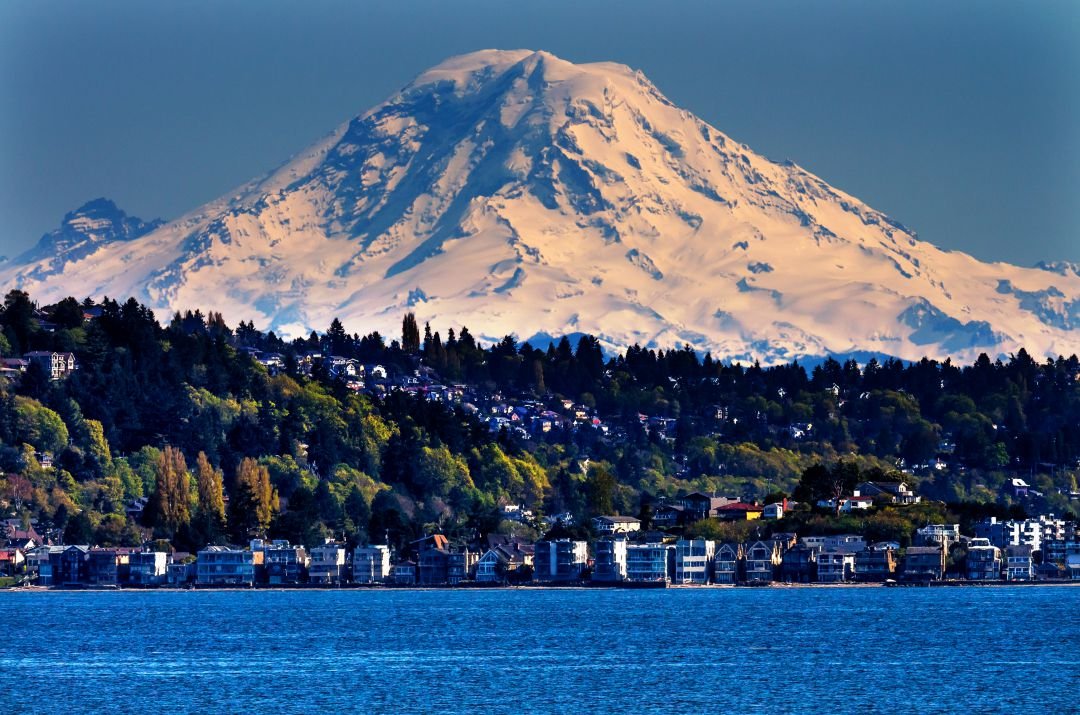 6
Take a private tour To Puget Sound and find a lovely coastal town where you can relax and chill out. Sail the water in quaint boats to see the views from a different aspect. There are lots of water activities to partake in like water skiing and kayaking or great hiking trails for the energetic. Sit and relax in restaurants and cafes on the seafront to watch the world go by. From the hustle and bustle of a city, here is a great escape.
7
Overlooking the Elliott Bay waterfront in Seattle is the public market call Pike Place Market. It is one of the oldest public farmers market to continuously operate since 1907, in the United States. It is brilliant fun walking and shopping through this market as the traders love to put on a show for everyone. You can be walking by, and a salmon will fly over your head from one stall to another. There is nothing you cannot find here!
8
Take a private tour of the Museum of Light in Seattle and see the world's largest independent, non-profit air and space museum. There are over 175 aircraft and spacecraft to see in the huge hangers. Tens of thousands of artefacts and rare photographs are displayed proudly over a dozen of exhibits. The museum brings the incredible history of flight to life impressively. Great staff and facilities all add to this brilliant tour.
9
An extraordinary building with lots of interesting things, take a guided tour of Seattle's Museum of Pop Culture. The architecture is worth going to see alone. The designer of this structure want to create something that evoked the rock and roll experience and the result was a building made of 21,000 aluminium and stainless steel shingles. Stunning! Inside the museum has everything dedicated to the ideas that fuel contemporary music.
10
An excellent guided tour to take is then to the Japanese Garden. First opened to the public in 1960 these Japanese Gardens are one or the most respected Japanese-style gardens in North America. Within the fast-paced city, you will find this little piece of paradise which offer the visitor, beautiful gardens to view as you walk along the winding path or sit on the perfectly placed benches. The attention to detail is admirable
Take a City Tour to See the Wonderful Iconic Landmark Space Needle. Go on a Luxury Cruise With a Private Tour of Puget Sound
On a city tour of Seattle, see the first ever 'Starbucks', the most famous coffee shop in the world. Founded by three partners who met while in university, they came up with the name from the book Moby-Dick where the chief mate's name was Starbuck. Or visit the locations where 'Sleepless in Seattle' starring Tom Hanks and Meg Ryan, was filmed.
On a private tour see such breathtaking places as Discovery Park or Hiram M Chittenden Locks.
After the long, exciting days of touring, you are spoilt for choice with mouthwatering cuisine in great restaurants, fun and laughter to be had in lively Bars, music theatres with famous artists and nightclubs to dance your feet off!
Travel Tips for Seattle
Best Time To Visit Seattle
If you are hoping to avoid rain when planning your trip to Seattle, Washington, you may be disappointed because rain is infamous for this state all year round. The most rain falls from October to early July. A popular time to travel to anywhere in Washington is late July and August and this is regarded as peak season for tourists. September is the best month for fewer crowds, except for labour weekend which is on during this month.
Typical Costs in Seattle
Washington State is not the cheapest state in America, but that does not mean you cannot get good prices if you look hard enough. An average price of a meal for two people in a mid-range restaurant is around $70. A Combo meal at McDonald's is $7. Imported beer can reach as much as $10 a bottle. And a cappuccino in a state known for its cafes is around $5. Look into different private tour operators for the best tour which may not always be the cheapest
Know Before Visiting Seattle
Washington is regarded as a very safe State, in general. However, it does not matter where you go in the world; you always need to be aware of your surroundings. Never carry lots of money around when on private tours or city tours, only have enough for the duration of the tour and if you are eating out after. There are pickpockets everywhere in the world. Book as many private tours before travelling to ensure they are not booked out when you get there.
Weather in Seattle
It rains! Simple as that. However, when you anywhere in Washington the little bit of rain (ok a lot at times) goes unnoticed. There are two climate zones; mild and humid summer days, west of the Cascades with temps of 26 degrees Celsius, winter days with temps of 8 degrees and lots of cloud cover and fog. The east of the state has 'warm' summers and 'cool 'winters and there is more rain on this side than the west