Fun and Fiestas Celebrated With Champagne on a Private Tour of Spain
Fun and fiestas celebrated with champagne on a private tour of Spain, a country of diverse cultures and geography. Few people in the world do not know some interesting thing about Spain such as the most famous football teams, Real Madrid and FC Barcelona, enjoyable tapas and lazy siestas but there is much more than these.
On guided tours, you will get to explore the country, see that what you have heard and seen in the media, are all true and just as interesting. Spain is where you find lots of beautiful beaches, taste the most delicious cuisine, watch some brilliant sports and learn how to dance the sexy flamenco.
When you first come to Spain, you think of a holiday resort with just a hotel, pool, great beaches and hopefully a good enough nightlife but you leave wishing you had more time to investigate the fabulous country more, so you come back again and again. Spain has something for everyone and every type of holiday or short break from the historian, adventurous, sports enthusiast or party animal. Read More...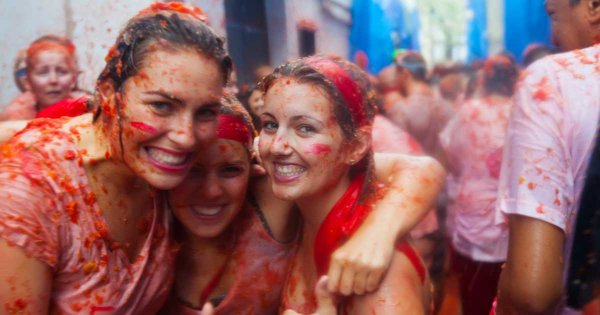 There are some interesting facts about Spain you may not know about; It was in here that the stapler was invented, the idea of a mop first appeared and it was the first country to legalize nudity.
Spain was once a few separate kingdoms with different languages that were unified in the 15th century. Spain is third in the world with 44 UNESCO (world heritage sites), and there are lots of fabulously interesting places to visit on sightseeing tours.
When you take a guided tour of any art gallery here, you are reminded that Spain has produced such treasured artist like Goya, Picasso, Miro and Dali. We could go on and on about excellent places, sights and things in Spain but actually, you should experience it all yourself.
Top 10 Things to Do in Spain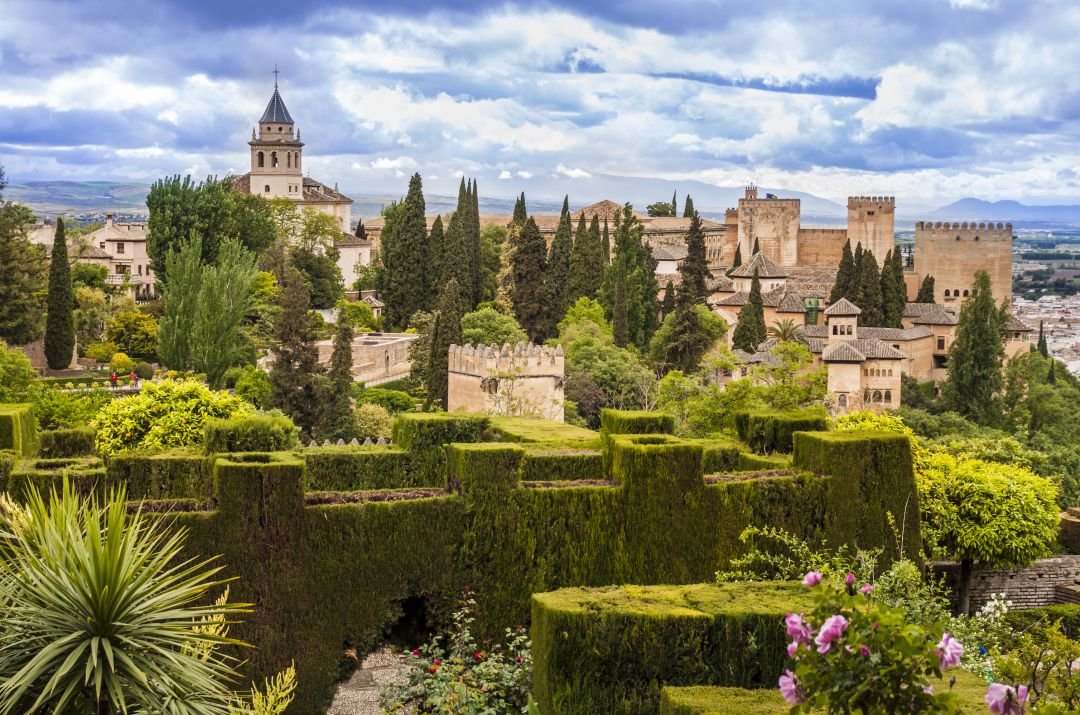 1
Calat Alhambra is a mix of beautiful Gothic and Islamic architecture styles. The name was given to an old palace and fortress complex in Granada, Andalusia. From a small fortress, it was converted into a royal palace for the king. Its beautiful combination of architectural is something to marvel at. You can get lost in the beauty of this place and lost track of time. A private tour will help you to explore all there is to see.
2
Located in Barcelona, see the La Sagrada Familia, a majestic and a breathtaking church on guided tour. Antoni Gaudí who created this gem, including colours while combining Gothic and curvilinear Nouveau Art. Construction began in 1882, but it is still not finished. Completion is expected by 2026, the centenary of Gaudi's death.From a simple Roman Catholic church, it became a cathedral and then a basilica by Pope Benedict XVI.
3
Ibiza is a tiny, idyllic island off the east coast of Spain. Not only is it the party hub of Europe, but the entire world. In the daytime, you will be amazed by the natural beaches with crystal clear waters and coves. Enjoy rural landscapes, mild temperatures and bright sunshine almost all year round.On a private tour discover this island that never sleeps. Get carried away by its special magic and let your hair down at night!
Mosque-Cathedral of Córdoba
4
On a sightseeing tour visit the Mosque - Cathedral of Córdoba which is the most important monument of the Western Islamic world and one of the most amazing. It is very impressive, rich in history and beautiful architecture of Islamic, Gothic and Baroque style. It has two different areas; the courtyard where there are a minaret and prayer hall. The interior with stunning red and white arches and columns as well as ornate decoration.
5
The Prado Museum is situated in central Madrid and the main Spanish national art museum. It possesses the important Art libraries of Spain that specialise in European Painting, Drawing, Sculpture, Engraving and Decorative Arts gong back as far as the Middle Ages. There is also a collection of interesting Antique books. There is much to see in this Museum; you could be there all day mesmerised.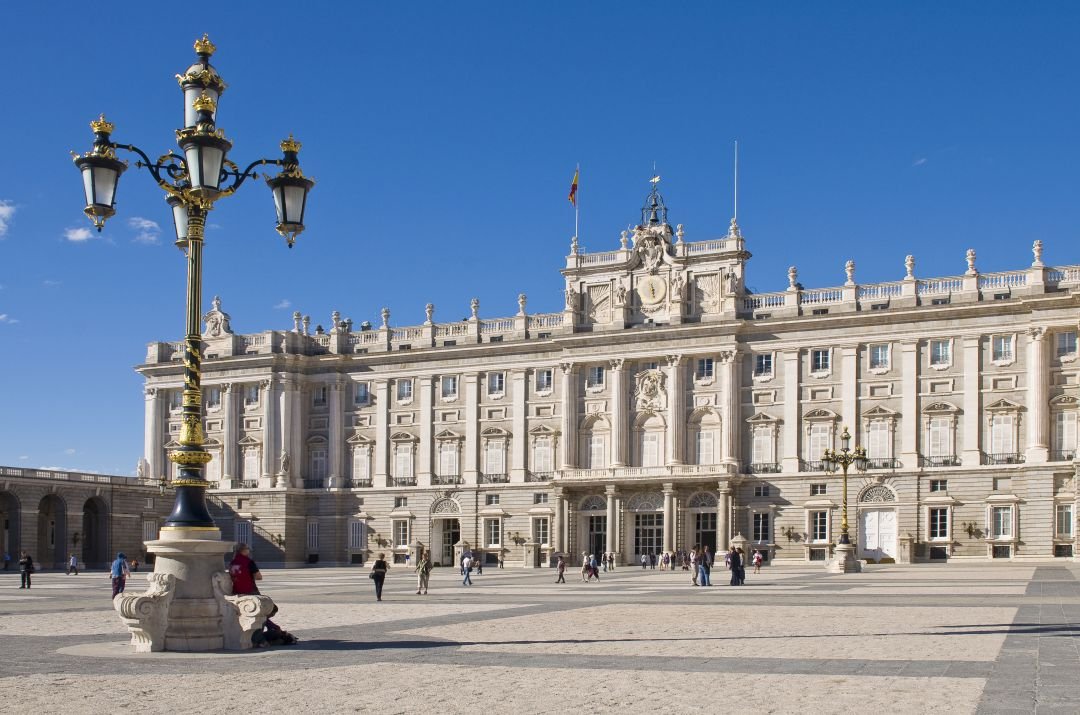 6
Take a private tour of the Royal Palace which is not the official residence of the King nor other members of the Royal family but where official banquets, state ceremonies and other state occasions are held. The interior is decorated with Spanish marble, mahogany windows and doors, stucco and many pieces of fabulous works of art. Of all the Palace's found in Europe, the Royal Palace of Madrid is regarded to be one of the finest.
7
Take a sightseeing tour to Malaga and its Costa del Sol. It is here you will discover a paradise that has some of Spain's best beaches, lots of cultural and leisure activities that will suit all tastes. Stroll around the quaint white towns and little villages or discover through its cultural heritage its history. There are fabulous sights and amazing landmarks to investigate and nightlife to suit all ages.
8
Take a sightseeing tour of a magnificent Royal Palace in Seville called Alcazar. It is made up of a complex of patios and halls built in many different architectural styles. The Palace is found in the centre of the complex and was built in 1364 during the time of King Pedro I. The interior of this palace is something else and you really have to see this Palace in person to completely appreciate its ornateness and beauty.
9
Take a tour to Gran Canaria which is one of Spain's Canary Islands found off northwestern Africa. It is regarded as a continent in miniature because of the variation of terrain that ranges from green and leafy in the mountainous area to the north and then the desert to the south. The stunning beaches, fantastic nightlife and pretty much year round sunshine, make Gran Canaria a very popular tourist destination with the young and old.
10
Take a guided tour of Camp Nou, the home to FC Barcelona. You do not have to be a football fanatic to enjoy this stadium, but if you are football mad, you will have a day to remember here. This is the largest stadium in Spain and can hold 99,354 people sitting down. You can experience entering the field of play from the tunnel, see an area dedicated to the world-class Barcelona player Lionel Messi and visit the fantastic museum.
Let the activities begin!