Orlando on Private Tour for Great Excitement and Thrills by Sea or Land
Excitement and thrills by sea or land are to be expected when on a private tour of Orlando.
The city in the state of Florida that is famous for theme parks such as Walt Disney World, SeaWorld Orlando, Magic Kingdom, the Wizarding World of Harry Potter and Universal Studios, parks that bring out the childish behaviour in all of us.
When it is not the theme parks, there is always Kennedy Space Center on Cape Canaveral which is within easy reach from the city with bus tours and somewhere to go as a break from theme parks.
For something different to do when in Orlando, that is not related to theme parks then why not catch an airboat tour of the Everglades, go off-road in an ATV, through the eco reserve horseback ride or board a scenic cruise around the city.
Taking fun filled guided tours of fascinating museums and art galleries is also something different to do, as well as beautiful botanical gardens to enjoy a gentle stroll.
Let the activities begin!
Top 10 Things to Do in Orlando
1
With so much to do in Walt Disney World, you could do with a guided tour to be sure you miss nothing. See Magic Kingdom, Animal Kingdom and MGM Studios to name a minor few. Not only are there the multiple rides and thrills for all the family to have nail-biting experiences, fun and laughter, but there is also now Downtown Disney that caters more for adults with shopping, restaurants, music venues and theatres.
2
On city tours of Orlando, stop off on International Drive. It is here you will find great shops and outlet malls, every variation of restaurants and at nighttime excellent, lively entertainment. There is an atmosphere on this high energy strip that feels like excitement. The majority of people hanging around here are tourists from all over the world, all experiencing the same thing and looking for the bargains!
Basilica of the National Shrine of Mary, Queen of the Universe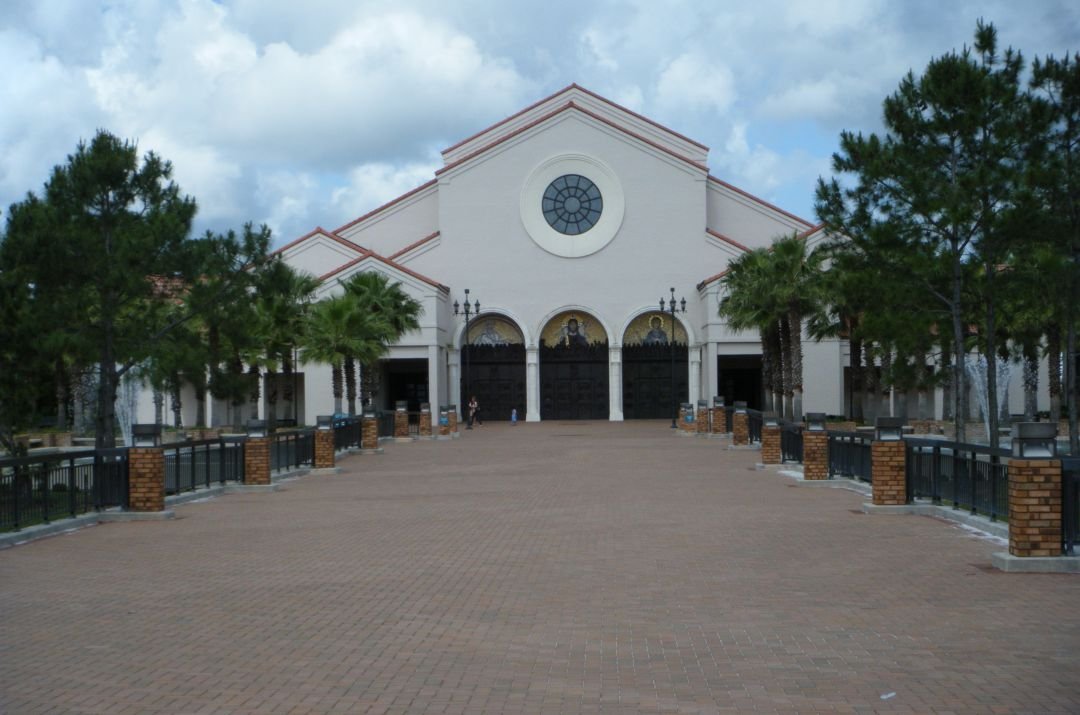 3
On a sightseeing tour, visit the Basilica of the National Shrine of Mary, Queen of the Universe. This Catholic church was built in the 1980's and is adorned with amazing stained glass windows. There are many features to admire such as an 8ft marble statue of Mary. There is an outdoor chapel and a museum with lots of religious items that include sculptures, paintings and a relic of Saint Desiderius.
4
Another popular sightseeing tour is to Gatorland. Here you will see thousands of alligators, crocodiles and other reptiles. This is home to the rare leucistic alligators which are recognisable as they are white. Take the tour by small train or go to the observation tower to get a view of the breeding marsh. For the those more daring, why not try the zip line that runs over the waters where crocodiles and alligators lay in wait!
5
Be intrigued on a guided tour of Orlando Science Center. It is a private science museum with a purpose to provide experience-based opportunities for learning all things science and technology. See showcases on different aspects of science from mechanics to biology. The 'Kids Town' showcase offers young children stimulating interactive exhibits. A great way to learn about everything science in a fun way.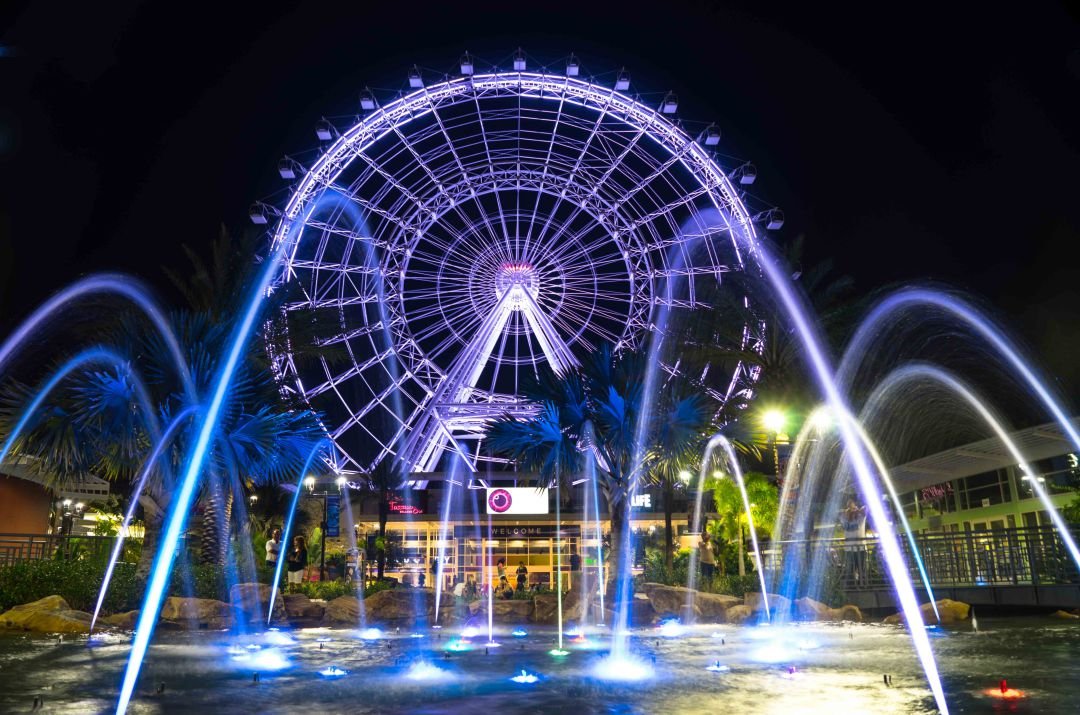 6
When you are on your sightseeing tour, you cannot miss the Orlando Eye. All 400 feet of this giant Ferris Wheel is a bit hard to miss anyway. April 29th, 2015 was the day it carried its first passengers, and it has been continuous ever since, except maybe in extreme weather conditions. There is no better way to see Orlando than from the Ferris Wheel and it is especially lovely at night time. How Romantic!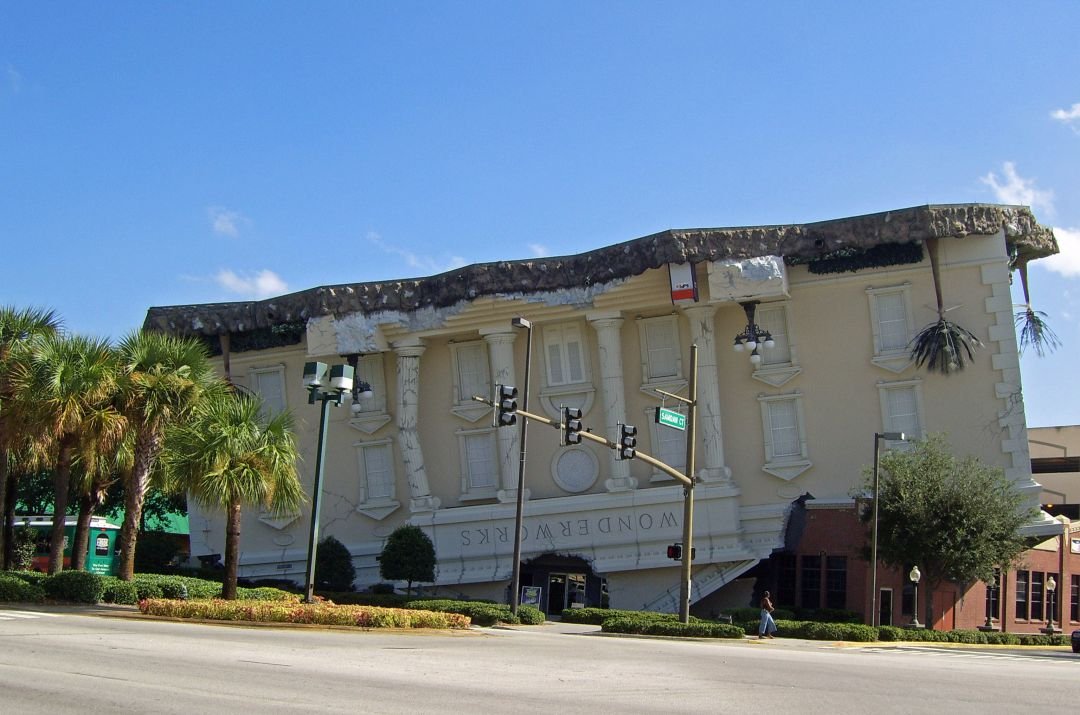 7
A completely different guided tour to take when in Orlando is the one to WonderWorks which is an 'amusement park' for the mind. It starts when you arrive because the building itself is made to look like it is upside down. There are over a hundred hands-on exhibits that will challenge any mind and spark their imagination. There is an excellent rope course, laser tag and a 6D motion ride. Great tour to take.
Titanic: The Artifact Exhibition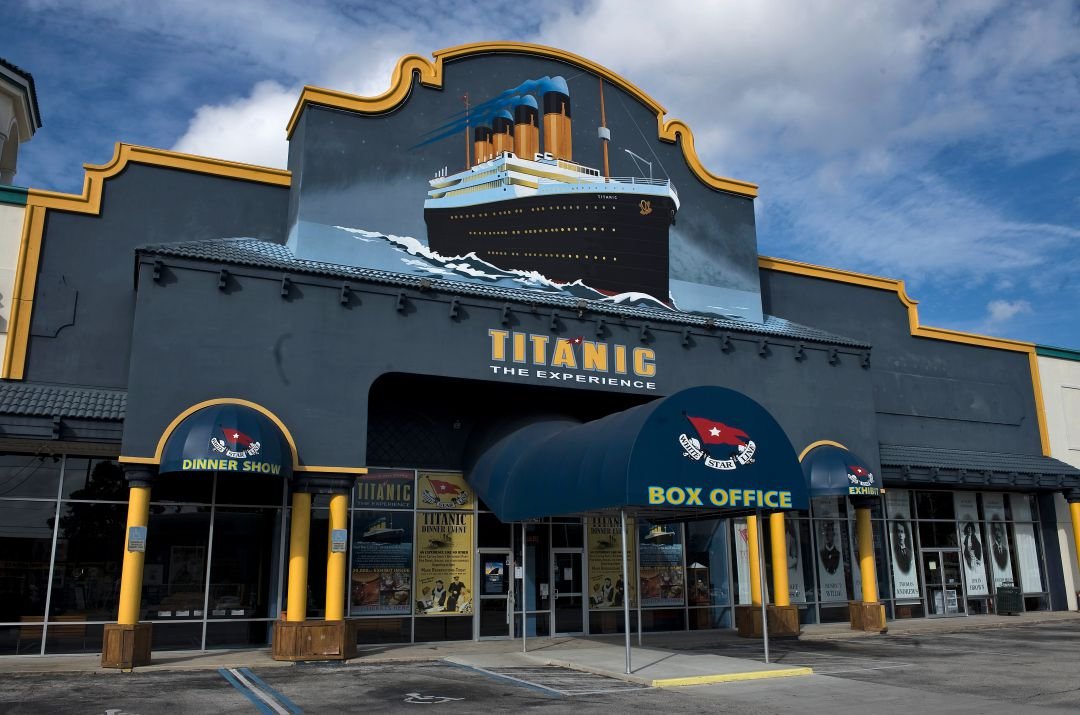 8
Take a guided tour of the Titanic: The Artifact Exhibition. It is the only place to see over 200 original artefacts that were salvaged from the Titanic wreckage, two and a half miles below the surface of the North Atlantic Ocean. Some original artefacts include the engine control that is hauntingly stuck in "full reverse" and a huge part of the ships steel hull. There are actors dressed in period costumes portraying actual passengers.
9
After all the sightseeing tours, spend a day in a fantastic one stop spot place for shopping, eating and entertainment, all in Pointe Orlando.There are many high-end shops but even vintage and everyday stores. Restaurants range from fast food all the way up to fine dining and the entertainment includes cosy bars, comedy lounges, music venues and theatres. You could spend more than a day or more here!
Ripley's Believe It or Not! Orlando
10
Take a guided tour of Ripley's Believe It or Not! From the construction alone you already know you are in for a weird tour, the building looks like it has sunken, on one side, into the ground. Ripley's calls their contents 'Odditoriums' rather than collections, the perfect name for the range of odd items that include a dress made of liquorice or the smallest deck of cards found in the world. It is a wonderfully bizarre tour to take.
Enjoy the Magical Mountains and Wizarding Worlds on Sightseeing Tours.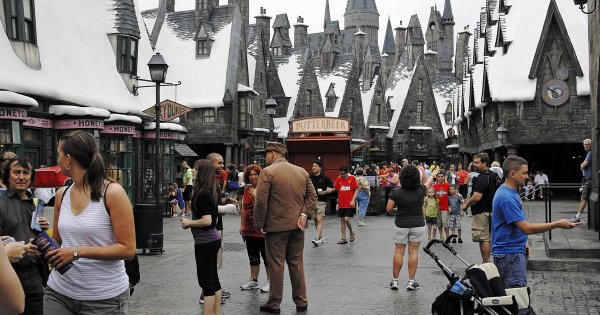 When the private tours are over and you have no more sightseeing tours booked, take your own private tour to Pointe Orlando.
This is your one stop spot for everything to do with excellent shopping, delicious eating from fast food to fine dining and lively evening entertainment.
In Orlando it is a real case of when the sun goes down, the party is just beginning with the multitude of nightlife venues. For those all set to let loose, the options include; downtown dance clubs, cosy pubs, comedy clubs, cigar lounges, live music, wineries and breweries.
If there is one thing for sure about Orlando, you will not be bored!
Travel Tips for Orlando
Best Time To Visit Orlando
The perfect time to visit Orlando is probably not when you expect it to be. With its subtropical climate, the best time is between March and May when temperatures are in the low 80s during the day and the season is not yet in full swing. This helps avoid too many crowds, and you can normally get more reasonable prices and deals. Winter months can still reach a cool 65º, but the Atlantic sea breeze can cut the temperature dramatically.
Typical Costs in Orlando
Orlando and Florida can be expensive, Florida with kids can be scarily expensive. But you can make it fit your budget by following some of these helpful hints. Posh restaurants can be perfect for a special occasion, but for everyday eating, look for places where the locals hang out. Move away from the seafront area and ask the staff at your hotel for their recommendations. Also look for free voucher booklets in your hotel lobby.
Know Before Visiting Orlando
Always make your reservations and research your accommodation well in advance do not turn up and think you will find something. On average Florida has an average yearly turnaround of 100 million tourists so there may be no room at the Inn. Also, prepare yourself for the traffic people can drive like maniacs and not many obey the traffic signs. Lastly, make sure before heading out you have insect repellent don't be an unsuspecting meal for the mosquitoes.
Weather in Orlando
Visit when the temperature is comfortable for your own needs. By that we mean if you are planning to go on sightseeing tours, you do not want it to be so hot you cannot walk around and see all there is to see. Humidity can be as high as 80% some months which would be uncomfortable for most Europeans. Hurricane season can be pretty scary and although most storms are short-lived and can be hard for most tourists unused to this climate.