For a Spring in Your Step Take a Private Tour of Silver Spring
For that little extra Spring in Your Step why not Take a Private Tour of Silver Spring. This city is gorgeous.
Located not too far from Washington D.C. and Baltimore, Silver Springs is a major business hub but thankfully also a great tourist location with its fabulous Regional Parks and Creeks.
The weather is a significant advantage for this city as it has the brilliant sunshine during the summer months and the snow in the winter time, so it does not matter what you would like to do while on a holiday, you will find something in Silver Spring.
The lively nightlife is an added bonus in this city with the wonderful people of Silver Springs being so accepting of visitors and go out of their way to make everyone feel very welcome.
Let the activities begin!
Top 10 Things to Do in Silver Spring
National Museum of Health and Medicine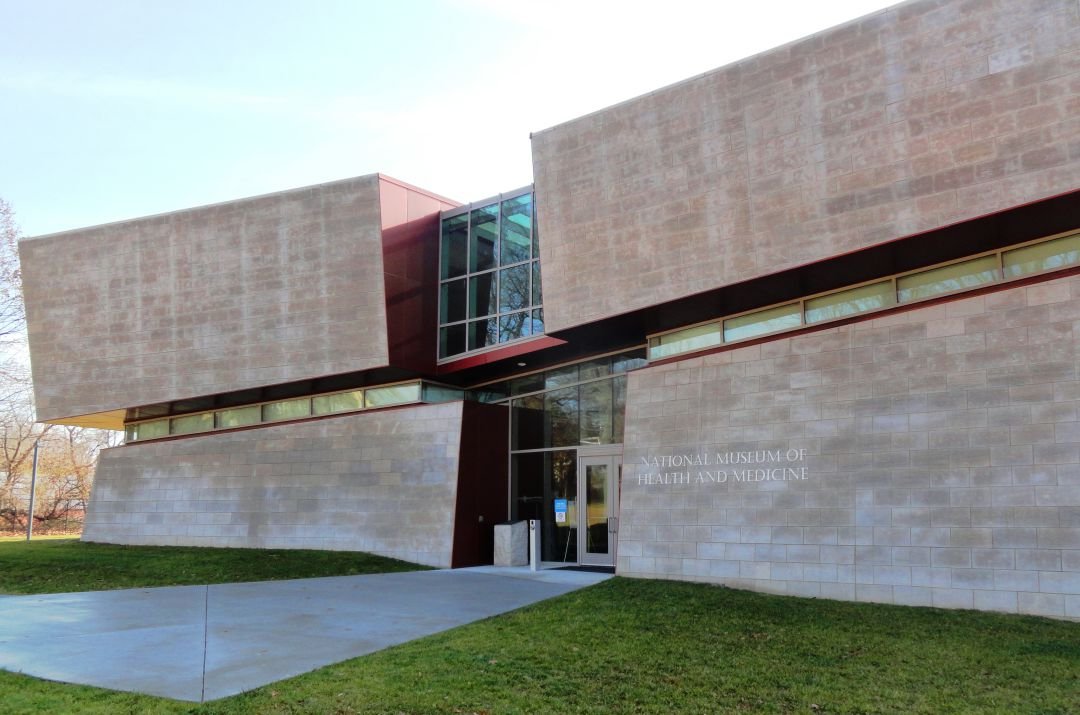 1
Take a guided tour of this, the National Museum of Health and Medicine to see a collection of weird specimen that was used for research in military medicine and surgery since the 1800's. The museum shows the history of medicine through the wars and how doctors, surgeons and nurses changed the world of medicine by doing things never done before under the harsh conditions of war. A fascinating tour.
Silver Spring Baltimore and Ohio Railroad Station
2
You do not have to have in interest in trains to enjoy a guided tour of Silver Springs Baltimore and Ohio Railroad Station. The historic railway station is open to visitors and no longer a working railway station. The majority of the building is still the original with other parts having to be renovated. Inside you will see waiting room furniture and light fixtures from the 1940's. There is a tunnel underneath but not open to visitors.
Daughters of the American Revolution Museum
3
Way back in 1890, the original members of the Daughters of the American Revolution wanted a place where historical artefacts, art and anything of interest from that era, could be kept safe and undamaged. This museum was the result. This group of women were dedicated to the preservation of American history, promoting patriotism and securing Americas future through education of children, all of which is continued today with new members
Fresh farm Downtown Silver Spring Market
4
This daily market is well worth a visit to see all the fabulous food at the fingertips of the lucky locals every day. It started off as a small little market set up by a few farmers getting together and over the years has spread to a huge market that covers a large area. The types of food to be bought are goats milk cheeses and goatyurt, tree and field fruit, honey, salsa and chilli pastes and the list goes on. All fresh and homemade
5
Definitely take a guided tour of Ford's Theatre which is not too far from Silver Springs in Washington D.C. The most famous thing that this theatre is known for; President Abraham Lincoln was assassinated here on the 14th April 1865. Nowadays you can still see performances at night here in an albeit small space. The theatre was built in 1860 and has been preserved really well with many of the same fixtures and fittings still in place.
6
The family home of the twenty-eighth president of the United States, Woodrow Wilson, when he left office, is now a museum. A private tour of this house will give you an idea into the private life of Woodrow Wilson. His amazing life which apart from being president during World War I consisted of a Nobel peace prize and creating the League of Nations. There are lots of fascinating memorabilia from his life all over the house for you to
National Air and Space Museum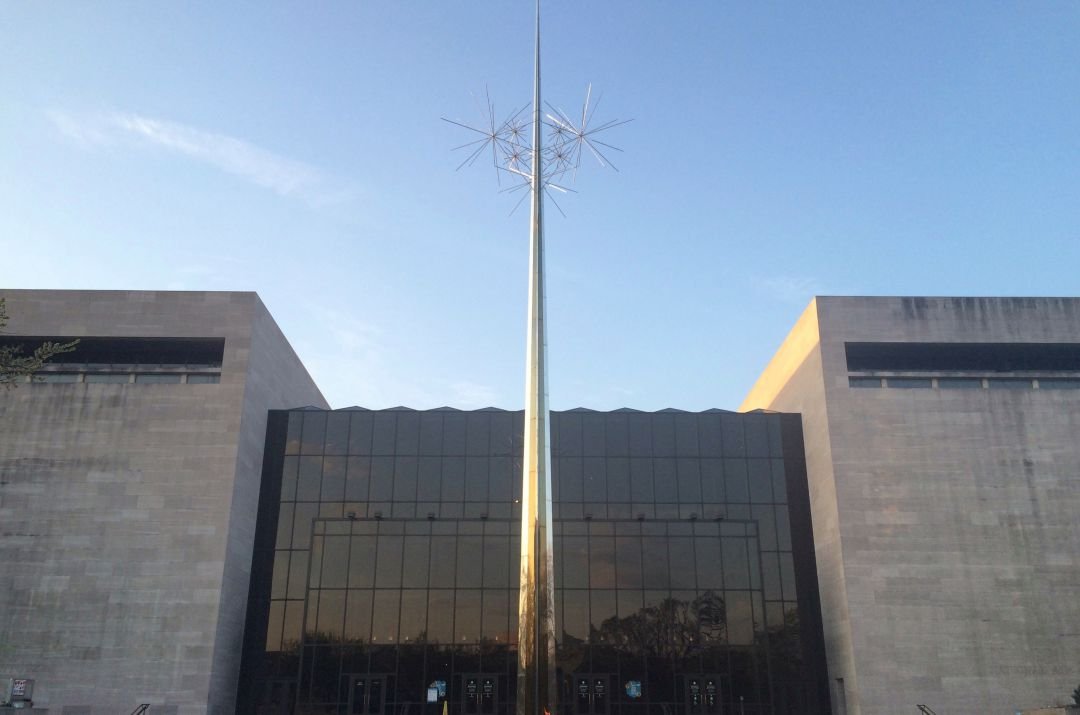 7
Located on the complex of the Smithsonian is the National Air and Space Museum. It is here you will see the largest and significant collection of aviation and space relics in the world. The collections are so vast with some of the artefacts being huge it is no wonder that the museum takes up two buildings. The first collection is from 1876, and they are kites from the Chineses Imperial Commission. It just gets bigger from there on in!
8
The Library of Congress is the most important library to do with politics in the United States and the biggest library in the world. A guided tour here is one of the best you can take. There are so many different areas and wonderful historic things to see. There is a myth of a book secretly stored here, that is only allowed to be seen by acting presidents where they write things that would cause chaos if told the world!
The National Zoological Park
9
A brilliant way to spend a day is to take the guided tour of the National Zoological Park. It is fun for both children and adults. First founded in 1889 the zoo has grown and grown each year. Some of the best animals are being cared for, and many almost extinct animals are now being bred under the safety of the good people who work at the zoo. The aim of this zoo is the care and preservation of all animals
10
A great day can will be had when you go to Sligo Creek Park. There are lots of trails and hikes to chose from that range from easy to some that might take a little effort. With many designated places for children to play, they are well entertained and happy out here too. It is great to be out in the fresh air among the forest and walking along the creek. There are great picnic areas so don't forget to bring yours.
For the Most Beautiful and Breathtaking Scenery Take a Private Tour of Silver Spring
When there are festivals and celebrations, it is an extra special time to be here as the locals believe in celebrating every occasion to its fullest with town parties and fun days for the children.
Small trivial information to have in Silver Spring as you take your private tour around the city;
Discovery Communications, the owners of the Discovery channels, TLC and Animal Planet to name but a few, have their headquarters in Silver Springs and on Shark Week put a 466ft shark on their corporate building.
When you want to go to see a movie in American Film Institute Silver Theatre and Cultural Centre, you will probably not get to see any recent movies as they normally show independent, foreign or classic movies, some great but some not so good.
And for a final bit of tidbit, information, there are 4 % more women in Silver Springs than men.
Travel Tips for Silver Spring
Best Time To Visit Silver Spring
There is no specific time that you 'have' to go to Silver Springs because there is something for everybody all year round. The most popular time and when there are a lot more tourists is of course during the summer months when it is very hot. Also, the snow season is very busy on the slopes. But then a lovely time is September and October when things a relaxing after the hectic summer, private tours are less crowded, and it is a little cheaper.
Typical Costs in Silver Spring
The cost of being a tourist in Silver Springs is on average reasonable for the United States. Naturally, it is more expensive during the months in summer and when the snow is out in the winter. You can eat cheaply or expensively depending on your tastes; there is a great restaurant to cater both options. Private tours will vary in price depending on the season, so shop around to get the best price. For accommodation, a night in a hotel starts from $70
Know Before Visiting Silver Spring
There is no more crime in Silver Springs than anywhere else, but that does not mean you are less careful with your personal possessions. Have your money in a safe place and never a back pocket. Keep all travel documents in the hotel safe when possible. There is no law to says you have to tip for a service someone has provided, but it is expected. Having said that, do not tip anyone because you feel obligated if a person did not do their job properly.
Weather in Silver Spring
The coldest month of any year is December in Silver Springs. January and February is when you will have the most snow in the north of Silver Springs. March and April the temperatures gradually rise, but it can rain a good bit. May, June, July and August the sun is out and its great. September, October and November the temps start to lower again very slowly a possibility of little rain too.