On a Private Tour of Pittsburgh The Picturesque Pitstops Are a Lure
The picturesque pitstops are a real lure when you are on a private tour of Pittsburgh in western Pennsylvania.
Pittsburgh is made up of 3 islands: Wainwright Island, Brunot's Island and Washington's Landing at the junction of 3 rivers. The Allegheny River and the Monongahela River meet in Pittsburgh to form the Ohio River.
It is not surprising then when I tell you that Pittsburgh is also known as the "City of Bridges". It has more bridges than any other city in the world with 446 which is even more than the city of Venice in Italy!
Pittsburgh had the leading Steel industry in the United States from the late 1800's to early 1900's. It is Pittsburgh steel that was used to build Brooklyn Bridge, the Empire State Building and many other major structures in America.
After the collapse of the U.S. steel industry in the 1970's, there was a fear that the city would become a rust belt, desolate city but thanks to creative thinking and wealth it became one of the more lovable small cities in the country.
Let the activities begin!
Top 10 Things to Do in Pittsburgh
1
On a sightseeing tour to Mount Washington, take the Duquesne Incline. The trip up the incline will give you the most spectacular views of the city of Pittsburgh and the three River Junction. It is ideally situated for views and as the incline is still operating after dark, you really see a beautiful romantic city below you. The Duquesne Incline began in the 1870's but was very lovingly restored in 1963.
2
Take a guided tour to Phipps Conservatory and Botanical Gardens. Located in Schenley Park, they were donated to the city by Real Estate Baron Henry Phipps in 1893. One of the main features is the Victorian glasshouse with 13 rooms. There is a Japanese Garden, Perennial, aquatic and children's theme gardens. There is also a section called the Discovery Garden with butterfly, bird and sensory gardens.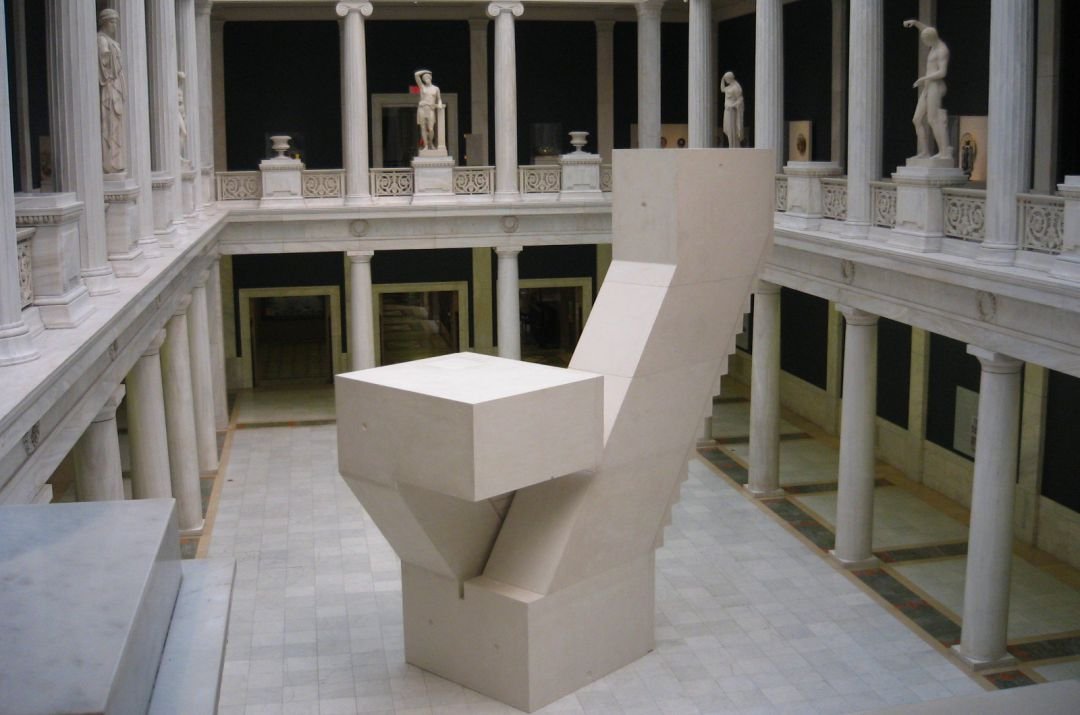 3
When you are on a guided tour of the Carnegie Museum, you are touring just one of Pittsburgh most internationally recognised institutes. It is here you will find extensive collections of American and European paintings from over the centuries, Impressionists and post-impressionist paintings, sculpture and decorative art. It was a man named Andrew Carnegie with the vision for an art centre in late 1800's.
4
Andy Warhol was the most famous artist to be born and live in Pittsburgh. He was the American Pop Art pioneer and on a guided tour of this museum, you will see all facets of Andy Warhol's fascinating career. He was a painter, record producer, stage designer, author, filmmaker, magazine publisher and celebrity-gazer. The museum opened in 1994 in a restored warehouse and displays paintings, prints, drawings, films and videos.
5
When you are on a guided tour of The Heinz History Centre, you may think this is just a museum on the Heinz Company, but you will be mistaken. There are displays on the city's role in the French and Indian War, exhibits on everything sports and the Civil War. There is, of course, a lot to do with Heinz like a large 11 ft ketchup bottle, personal artefacts to do the H.J Heinz and video loops of Heinz TV ads from all over the world.
6
Take a sightseeing tour of Pittsburgh and visit Point State Park which is at the tip of the city's 'Golden Triangle' otherwise known as Downtown Pittsburgh. This park commemorates and preserves the history of the area during the French and Indian War which occurred 1754 - 1763. It is a beautiful gateway to Downtown that has paved riverfront promenades, a 150-foot tall, spectacular fountain and fantastic views.
Frick Art and Historical Centre
7
There are lots of areas to see on a guided tour of the Frick Art and Historical Centre. Henry Clay Frick was an industrialist turned art collector and the centre is an interpretation of his life and times that was established by his daughter Helen Clay Frick. There is the Frick Art Museum, a Car and Carriage Museum, the Greenhouse, a Vistors Centre and Clayton, the Victorian home of the Fricks from the 19th century.
8
A guided tour with a difference, The Church Brew Works. In the now deconsecrated but still fabulously ornate St. John the Baptist Church you will find a brewery! It was during 1996 that the Church Works Brewery moved into the church and have now been voted as one of the finest brewers in Pittsburgh. Visitors can line the pews and have a few draughts in The chapel room which is now the beer hall. It is certainly a novel way to enjoy a few pints!
Rodef Shalom Biblical Botanical Garden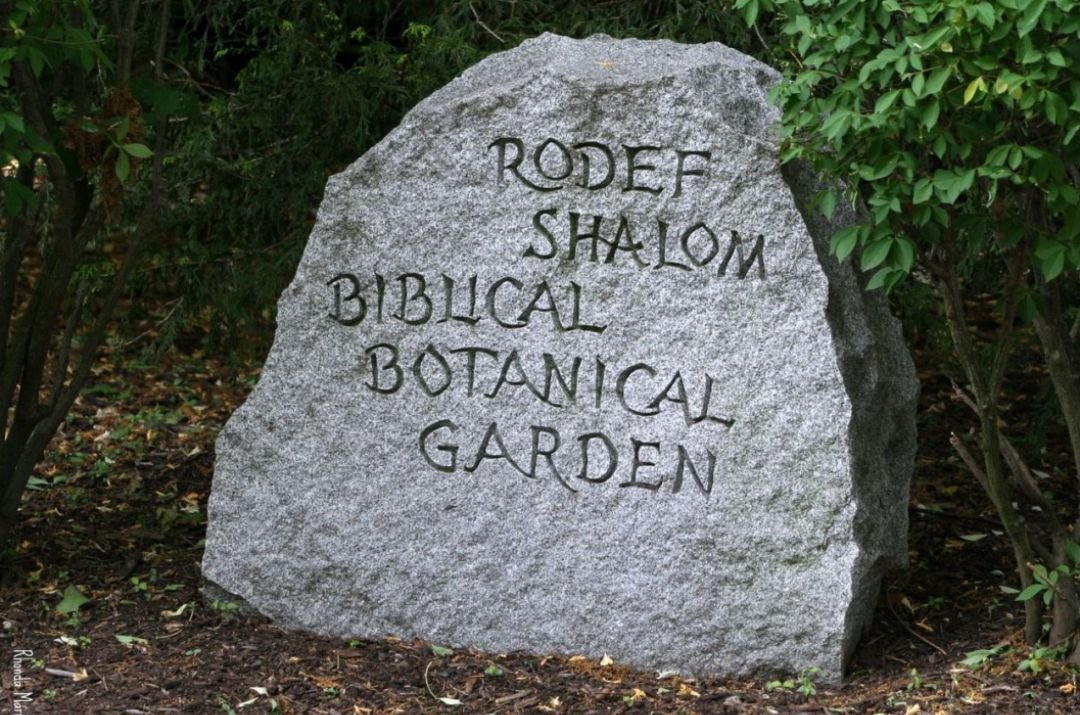 9
What a wonderful sightseeing tour in the Rodef Shalom Biblical Botanical Garden. It was created by Rabbi Walter Jacob and his wife to illustrate the 'Creator as a gardener' metaphor. There are over 100 plants that were mentioned somewhere in the Old Testament. The miniature Jordan River is something else along with the herb garden which shows what ancient Israelites would have grown. It is evident the love and care this garden is given.
10
Take a guided tour of the Cathedral of Learning which is a masterpiece of neo-gothic architecture built in 1921. In this forty-two story building, there are twenty-nine different rooms that are themed to different countries with the majority of classrooms still in operation. The huge 'Common Room' is the most incredible of original features; it rises four stories to sweeping stone arches. A stunning building to admire.
Take a Thrilling Private Tour to See Pittsburgh on the Duquesne Incline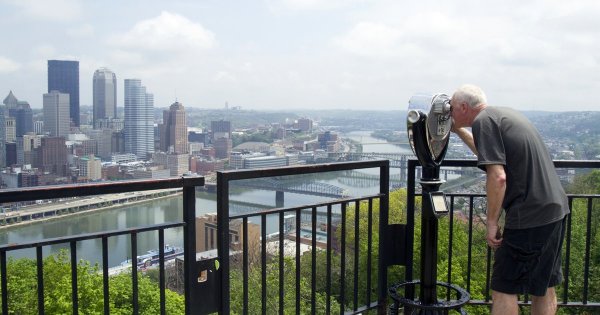 When you visit Pittsburgh, there is a lot to do and see. It is definitely recommended that you see the sights of Pittsburgh by a private tour on Duquesne Incline or because there are two inclines, the Monongahela.
There are excellent museums such as Andy Warhol's and Carnegie Museum or take a tour and learn all about the Mr Heinz!
For sports fans, then a trip to the following is a must; PNC Stadium, home base for Major League Baseball's Pittsburgh Pirates, or Heinz Field the home of NFL's Pittsburgh Steelers.
When you are not out and about on sightseeing tours, then why not go to Strip District. It is the lively area of Pittsburgh where you can do a bit of shopping or dine out in some great restaurants.
Travel Tips for Pittsburgh
Best Time To Visit Pittsburgh
The best time to visit Pittsburgh is the same as Philadelphia, Spring: May and June or during Autumn: September and October. The weather is not too hot nor too col during this monthsd and excellent conditions for going on sightseeing tours. These times are regarded as off-peak times and therefore should be a little cheaper. July and August have humidity, high temperatures and is considered peak season due to it being holiday season for schools and colleges
Typical Costs in Pittsburgh
In comparison to Philadelphia, Pittsburgh is slightly cheaper which means it too, has prices that are below average when compared to other states in the United States. A lovely meal for two with wine will cost approx. $50 while a lunch in an inexpensive restaurant or cafe will be around $12. Transport is, however, a bit more expensive in Pittsburgh, but still, the public transport in this city is the best way to travel on a budget.
Know Before Visiting Pittsburgh
Again, very similar to Philadelphia, do some research before booking Pittsburgh as a destination for your trip, check weather conditions and prices for the time you want to travel. Book any sightseeing tours you wish to go on in advance of travelling; it can work out cheaper the earlier you book. Be careful when walking around in crowded areas as that is where pickpockets are at their happiest and try not to carry more money than you need.
Weather in Pittsburgh
Pittsburgh has both humid and continental climate and you know the seasons by the weather. Summer is hot and humid, Autumn and Spring are warm and Winter is very chilly with frost a regular visitor. There is a good possibility of snow. Rain is common all year round in Pittsburgh, so make sure you pack a light rain jacket when here in Spring, Summer or Autumn. There is actually more rainfall here than in Seattle!