Experience the Stunning and Unique Scenery on an Alaska Private Tour
Experience the stunning and unique scenery on an Alaska private tour when you are in Denali Backcountry or visiting Fox Island. There are so many fantastic places to see the most spectacular scenery in Alaska; you will be complete spoiled for choice.
Alaska is the biggest state in the United States of America and also happens to be the most sparsely populated state. If you were to search for it on a map of the U.S., Alaska is found in the Northwest of Canada and is not connected to the U.S. by land anywhere.
There is no shortage of brilliant activities to do in Alaska, nor do they depend on a certain time of year. The diverse landscape and terrain of the mountains and open spaces give the tourist a diverse range in activities to do and see.
You do not travel to Alaska for the hot weather necessarily; it does get hot but not to the degrees of states such as Arizona. Do not let this put you off because Alaska is one of the best places to visit in America for all that it has to offer.
Let the activities begin!
Top 10 Things to Do in Alaska
Kenai Fjords National Park
1
Take a private tour to the Kenai Fjords National Park which is found in Southern Alaska on the remote Kenai Peninsula. It is here you will see giant Exit Glaciers that are a reminder of the ice age and then, surrounding the glaciers is a lush forest! The wildlife that you may catch a glimpse of vary from Black Bears to migrating whales, Sea otters and sea lions. The shrinking glaciers are a big reminder of climate change.
Denali National Park and Preserve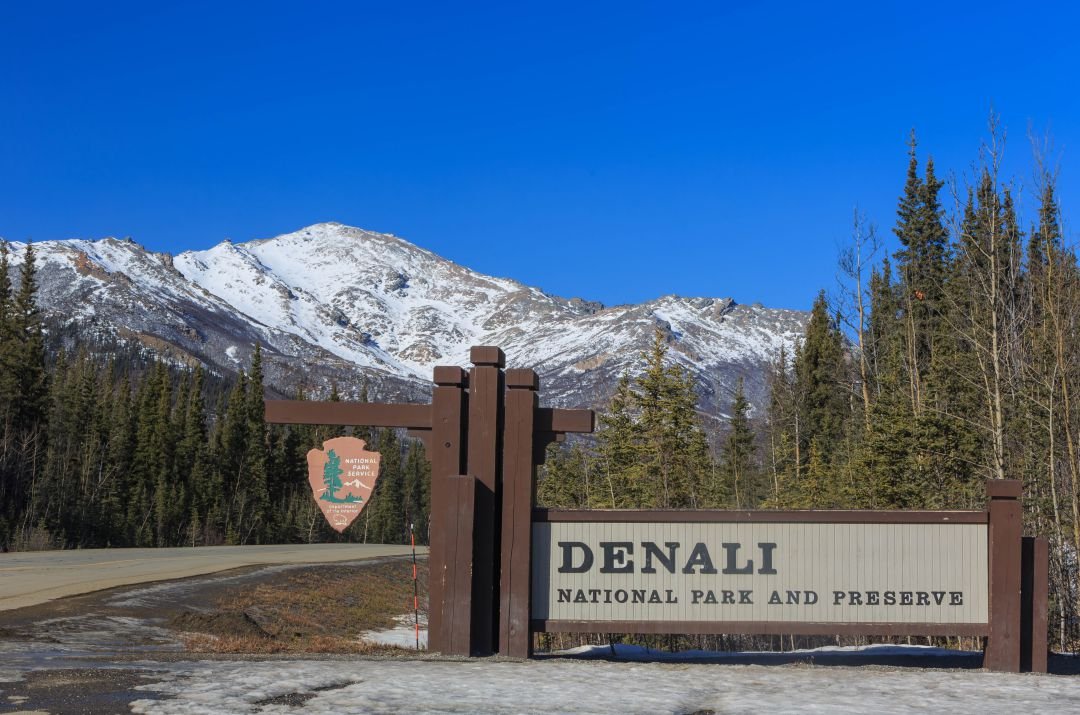 2
Denali is almost six million acres of wild land and home of North America's tallest peak Mount McKinley. It is here in Denali that you can get the best views of the northern lights that look spectacular over the mountain peaks. A private tour operator will organise how to get the most out of this impressive sight. With lots of activities skiing, snowboarding in winter or biking and backpacking in summer, there is something for everyone
3
A guided tour of Alaska SeaLife centre will not leave you disappointed. This centre is the best public aquarium in Alaska and is the only marine mammal rehabilitation facility that is permanent. There are killer whales, walrus, seals, otters, lots of species of birds, giant Octopus, Moon Jellyfish, Red King Crab and lots of different types of fish. The facilities are fantastic for all species and it is a thoroughly enjoyable tour.
4
The Mendenhall Glacier is 12 miles in length and found in the Mendenhall Valley in Juneau. The Ice Caves are situated inside the glacier and you can only get there by guided tour in a kayak and ice climb. Your bravery is thoroughly rewarded when you enter the 'blue ceiling' caves. Many words have been used to describe these caves such as 'surreal' and 'otherworldly'. However, with global warming, they may not be here for much longer.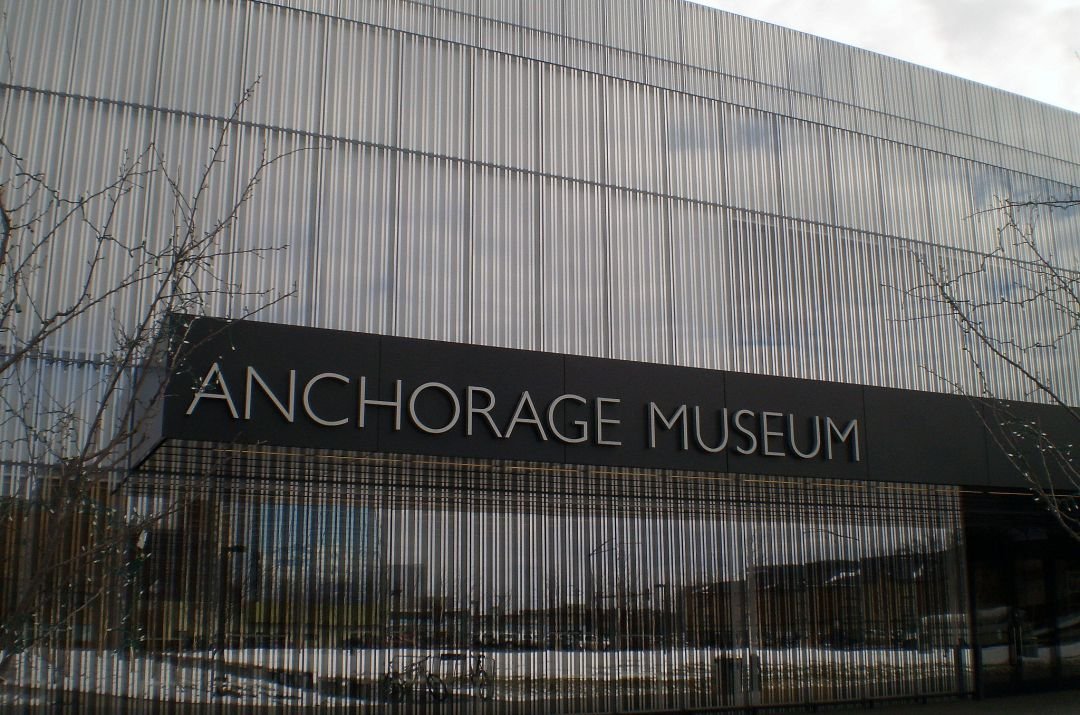 5
In a very fitting motto, Anchorage Museum brings the best of Alaska to the world and the best of the world to Alaska. There is something for everyone on a guided tour of this museum with a combination of history, science and art. Learn all about the Alaskan natives with the first extensive collection of Eskimo and Aleut heritage, see prehistoric art and artefacts in fantastic displays and visit the library with first editions on show.
Alaska Wildlife Conservation Centre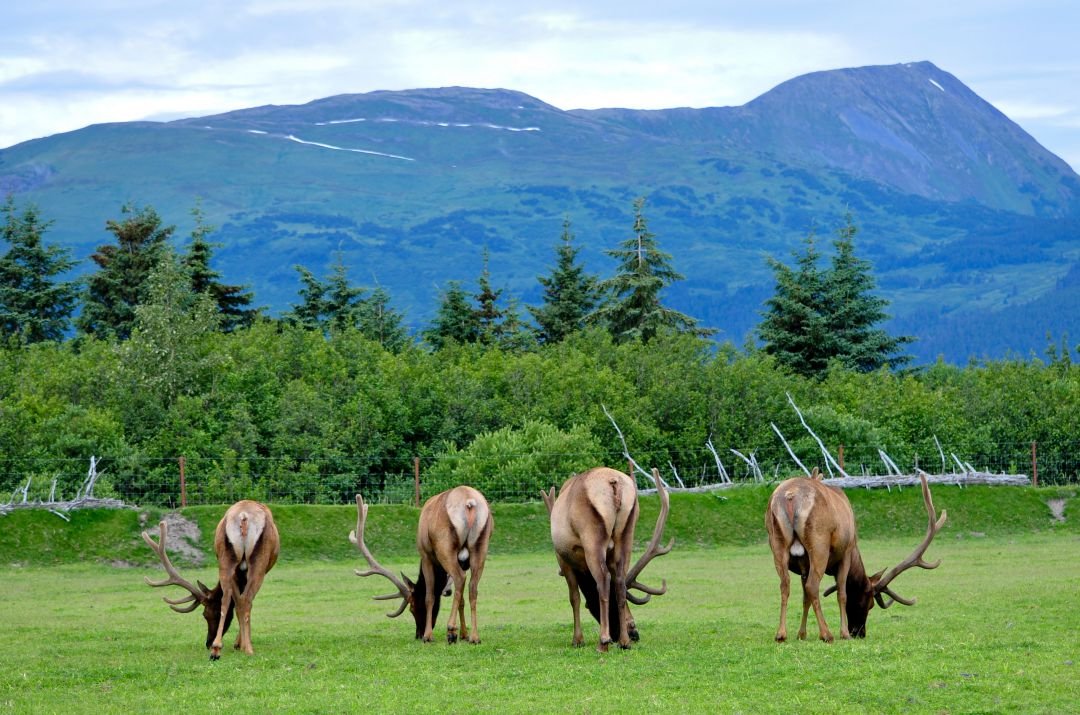 6
A humbling guided tour to take is the one to the Alaska Wildlife Conservation Centre where you see a non-profit organisation go out of their way to provide refuge for orphaned, injured or ill animals that can no longer survive in the wilderness. The star attraction when you are there is Hugo the grizzly bear, she likes to put on a show when you pass her vast fenced-in habitat. Saved when just a cub she is very much the boss here.
White Pass and Yukon Route
7
A private tour to see and travel on this amazing sight is a must when in Alaska and anywhere near Skagway. Built during the gold rush era of 1898, it is a narrow gauge railroad that links Yukon in Canada to Skagway in Alaska. The track climbs almost 3000 ft to give you the most spectacular panoramic vistas. There is a real thrill when the train goes over the thievery narrow bridge. A Fantastic way to spend an afternoon!
Misty Fiords National Monument
8
Designated a National Monument Wilderness in 1980 by the United States Congress Misty Fiord is another brilliant place to take a guided tour. There is just so much landscape to explore and see in the 2,294,343 acres. Lots of activities like kayaking water, skiing, hiking and going on a type of safari to see animals such as the Brown and Black Bear, Moose, Martens, Wolves or Black Tailed deer to name just a few.
9
You do not have to be a botanist to enjoy a guided tour of Alaska Botanical Gardens. There are 110 acres of sub-artic horticulture to learn and be educated about. There is a herbal garden, The New Anchorage Heritage Garden, an Alpine Rock garden and a wildflower trail and each one is as beautiful and interesting as the other. It is wonderful to see the different varieties of flowers that grow in Alaska
10
This 3,510-foot mountain is located in Chugach State Park, just east of Anchorage. It is the most climbed mountain in the state and is a great mountain to go by guided tour. The views are impressive as you climb the fairly easy trail and there are lots of interesting flora and fauna to look at. There is a wonderful feeling of having achieved your goal when you are looking down from the peak at the landscape below.
Take a Guided Tour of Alaska to See the Most Unique and Wonderful Destination
Alaska is one of the best destinations in the world, to take a guided and experience the unique Northern lights. A private tour, which includes cruises, to Kenai Fjords Wildlife and National Park Glaciers is another fantastic thing to do.
The range of outdoor activities such as mountain biking, kayaking and skiing to name a few will keep any energetic busy here.
Alaska is not all about the outdoors; there are great museums, art galleries and heritage centres to take guided tours of.
It will not matter which city you go to in Alaska; there will always be a great nightlife to keep you busy. The restaurants serving the native cuisine, bars with live entertainment and night clubs to dance away the hours are everywhere just waiting for you to drop in!
Travel Tips for Alaska
Best Time To Visit Alaska
It is recommended to visit Alaska anytime from late May to Mid-August as the weather is the fairest. Peak season is from July to Mid August so expect more tourists than normal and the prices will differ at that time for hotels, private tours and travel. To see the Humpback Whales and Orcas as they journey the northern inside passage then you need to be in Alaska from April to November. December to March are the best months to see the Northen lights.
Typical Costs in Alaska
Prices of hotels, flights, food and private tours will vary throughout the year. However for an example of average prices; a double room in a mid-range hotel can start from as much as$100- $250, Dinner in a top restaurant starts from $30 per person. If you are going to rent a car it can cost you from $55 - $70 per day and that does not include the fuel. The variations in the grade of hotel you are looking at will have a huge effect on what you will pay.
Know Before Visiting Alaska
When you travel anywhere, research the area you are going to and find out the best place to see or things to do. Book any private tour before travelling over to ensure you are not disappointed. Check the weather for that time, so you have the correct clothes with you. It is always nice to tip when you are happy with the service that was provided but it is not a law and if you are not happy, do not tip under duress.
Weather in Alaska
In South-central Alaska there is a subarctic climate because of the short cool summers in that area. Whereas the climate of the interior of Alaska is extreme and is the true subarctic climate, the highest and lowest temperatures recorded in Alaska happened in the Interior. An easy way of putting it; it is very cold in the winter, cold in the spring, warm (not hot) in the summer and cool in the autumn.