Escape Into Ancient World of History on a Private Guided Tour of Xi'an
There is a world of ancient history to see and learn about on a private guided tour of Xi'an. After Beijing, Xi'an is one the most favourite city's to visit as it was the ancient capital city for some of the famous Chinese Dynasties. Some of these include the Sui the Zhou and Tang dynasties.

Visitors can get a real taste of China when taking part on sightseeing tours such as the famous Terracotta Army and Forest of Stone Steles Museum. Take a guided tour to the Qin Shi Huang Mausoleum and learn what has been discovered and what has yet to be excavated.

Xi'an is a compact city and is easy to get around. The transport system is perfect which is great for getting from one place to another, and visitors access more attractions during the days of their time there. Xi'an is known to have a more traditional Chinese look compared to other cities such as Shanghai and Beijing which make this a perfect destination for anyone who likes the history and culture of China.
Whatever way you decide to spend your time in Xi'an; you are sure to have an experience of a lifetime. Read More...
Dig Up the Past on a Private Guided Tour to the Famous Terracotta Army
Take a private guided tour to the famous Terracotta Army the site also known as the Terracotta Warriors and Horses. It is the most notable archaeological excavations of the 20th century. Workers who were digging for a well 1974 found some pottery which grabbed the attention of some archaeologists who immediately came to excavate. It made headlines when they uncovered the pit containing 6000 life-size terracotta figures of the Terracotta Army.
The other entertaining things to do in Xi'an are landscape biking tours, hiking tours, cultural bike tours, food tours and in the winter time enjoy the many winter sports activities such as skiing and snowboarding.
Top 10 Things to Do in Xi'an
1
The site of the Terracotta Army is also known as the Terracotta Warriors and Horses and is the most notable archaeological excavations of the 20th century. Workers digging for a well 1974 found some pottery which grabbed the attention of some archaeologists. They uncovered the pit containing 6000 life-size terracotta figures of the Terracotta Army. On a private guided tour explore this sensational archaeological site.
2
A complete ancient wall to have survived in China is the Xi'an City Wall. It is one of the largest ancient army defence systems in the world dating back as far as the Ming Dynasty. Take a sightseeing tour here and get a taste of China's history. The wall was built on layers of dirt originally before being refitted with bricks in 1568. It stands 12m tall and covers 13.7km in length with a profound moat surrounding it.
3
Although the Qin Terracotta Warriors and Horses are a huge tourist attraction, it's only a part of the un-excavated mausoleum of Emperor Qin Shi Huang who was the First Qin Emperor. Explore this world famous attraction first hand on a guided tour and be amazed by Chinese ancestry, history and intensive design. See strewn around the tombs such things as ancient tiles with decorative patterns engraved.
4
An important holy place in the middle of an effervescent and growing city of Xi'an is the Big Wild Goose Pagoda. Xi'an is a great place to travel to for gaining knowledge about Buddhism and culture as this Pagoda is an active Buddhist Temple where monks chant, live and work. Take a guided tour of this landmark that dates back to the Tang Dynasty. It is an excellent example of traditional Chinese architecture with a solemn appearance.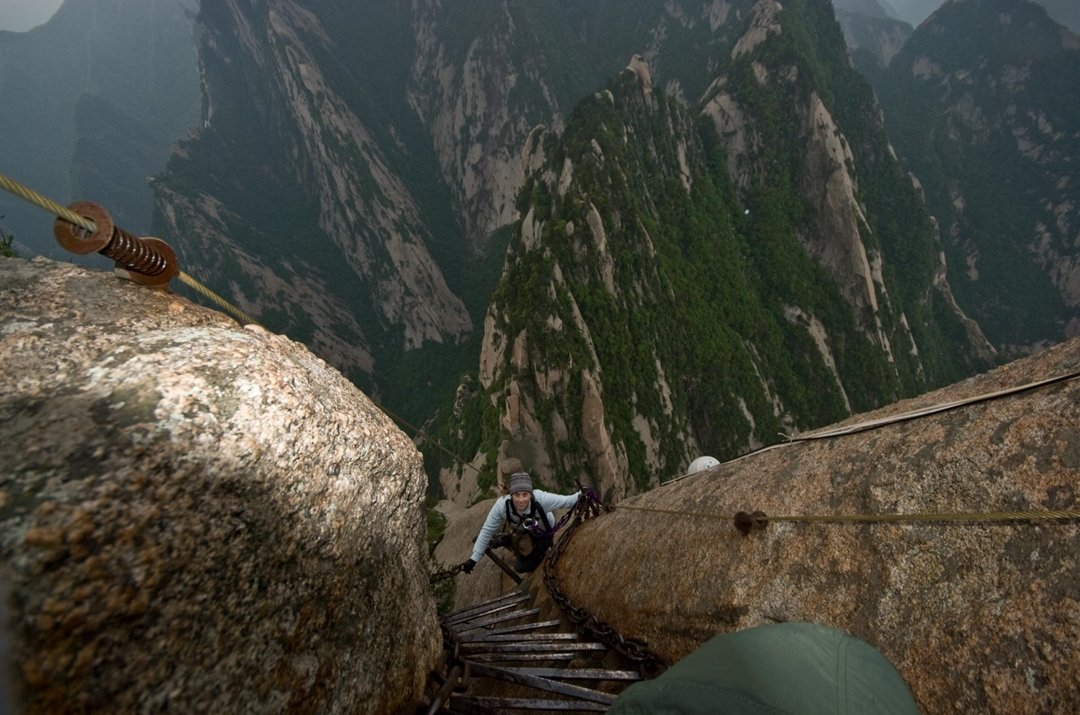 5
Mt Huashan is located around 120km from the city of Xi'an. On a fascinating sightseeing tour, explore this mountain which has Temples and long history significantly to do with religion. It is where many Emperors from past Dynasties held rituals and sacrifices to the God of Mountain. You can do an adventurous tour and walk up to the top of the mountain or alternatively, enjoy the experience of a cable car.
Shaanxi History Museum Xi'an
6
Regarded as the "the pearl of ancient dynasties and house of Chinese treasures", The Shaanxi History Museum offers an overview of the thousands of years of Chinese history. Explore this excellent museum with a guided tour and learn about the ancient cultures of old China. Covering a 65,000 sq metres visitors can enjoy the grand exhibition halls that display relics and treasures that have been discovered from over a million years ago.
Yangling Mausoleum of Han Dynasty (Hanyangling)
7
Take a guided tour of the Yangling Mausoleum opened in 2006. This ancient mausoleum will thrill you with history and treasures. Built in the year 153 AD the Yangling Mausoleum is packed with interesting relics. In fact, the Mausoleum is a magnificent cultural relic in itself consisting of an Emperor's tomb, an Empress' tomb, a human sacrifice graveyard, the south and north burial pits, a ceremonial site, and a criminals' cemetery.
Famen Temple Cultural Scenic Area
8
The Famen Temple is a world-class cultural and scenic area featuring the Time-honored Buddhist Holy Land and Age-old Classic Buddhist Site. The Famen Temple is renowned for keeping the veritable Finger Bone of the Sakyamuni Buddha. It is located in Fufeng County of Shaanxi Province, to the east of Xian. On a guided tour of the museum discover over 1,700 years of history or venture through the four sections of the temple.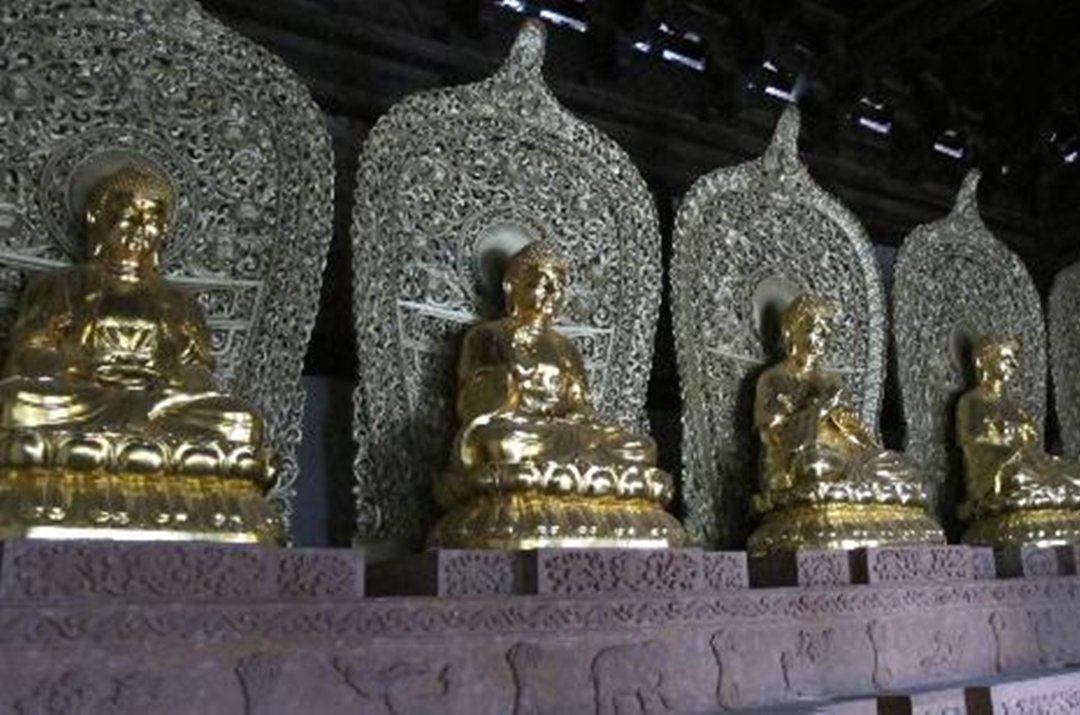 9
Originally built in 669 by the Tang Dynasty Emperor Gaozong, the Xingjiao Temple is another excellent place to visit on a sightseeing tour. It was built in honour of Xuanzang, a monk who brought back Buddhist literature from India which he translated. The Temple that stands now was erected in the 20th century and has Ming Dynasty statues, a drum tower, a great hall of the Buddha, a library, a building for teaching and a bell tower.
Forest of Stone Steles Museum Xian
10
Go on a sightseeing tour to the amazing Xi'an Forest of Stone Tablets. It was built originally in 1087 and holds a vast collection of steles in China. It has many standing styles that resemble a forest, in which it got its name. It is known worldwide for its treasures. With an area of over 30,000 tourists can explore the works of art of famous calligraphers of past dynasties and learn about the practice of Chinese stone engraving.
Travel Tips for Xi'an
Best Time To Visit
The best time to visit the city of Xi'an in China is from March to November. However when it comes to going on sightseeing tours, March and April are the best, most attractions are not busy with tourists and the weather starts to get warmer. Watch out though, there can be the occasional dust storm which can be inconvenient but be sure to bring a cardigan for the evenings. September and October are also good months mild weather wise.
Typical Costs
The city of Xi'an is among the cheaper destinations in China and even more so during the off peak seasons. On average an evening meal for two people will cost as little as US$10 and this is in a mid range restaurant with 3 courses! Hotel prices are also lower but vary in price depending on the grade/star you choose. The sightseeing tours to the major attractions will cost more than other ones, but they are still worth the money.
Know Before Visiting
The best tip is to book accommodation and sightseeing tours or guided tours well in advance of the time you intend to travel. You may get cheaper rates, but as the major attractions are so popular, you are not guaranteed a spot on the tour unless pre booked. Only drink bottle water and make sure cap is sealed before opening. Be careful of your possessions and always stay with the group you are traveling with.
Weather
Xian has a continental monsoon climate and sees four distinct seasons. Summer is hot and rainy, especially during the months of July to September with temperatures averaging 31 degree Celsius. The winter weather is usually dry and cold with average temperatures of 8 degrees Celsius. Autumn and Spring are the best seasons to travel as the temperature began to rise during April and drop in September.
Let the activities begin!