Get Zen or Get Shopping in Shenzhen With a Snazzy Private Custom Tour
Snazzy private custom tours in Shenzhen where you can find your Zen in the most beautiful parks and temples. With many ancient temples to visit; you are sure to get grounded on a guided tour to these astounding famous sites. Being the third biggest city in China, there is plenty of shopping to be done, and here you will find the top brands with the largest shopping malls to suit all your needs.
Shenzhen is known to be one of the wealthiest cities in China and sees a diverse mix of visitors who expect to see a serious mainland China during their custom tours but find the thriving nightlife and Indie Music. It is a popular destination from Hong Kong for sightseeing tours as there is so much do here. There are many theme parks, shopping malls, historic sites and working temples.
Check out the restaurants along OCT Bay that offer local and international cuisine or step out of your comfort zone and take a day tour out on a boat at the marina. Whether you are visiting this city or passing through, there is something for everyone to do.
Let the activities begin!
Top 10 Things to Do in Shenzhen
1
Did you ever think to travel around the world in one day? Well, you can, at the 480,000 sq meter park, The window of the World. A theme park with many replicas of sites from around the world such as Egyptian pyramids, Pisa Tower, Taj Mahal and other famous places. Get active by climbing the Eiffel tower or take on the slopes with the indoor ski slope. For a great family day out and a break from sightseeing tours, this is the place
Dafen Oil Painting Village
2
On a sightseeing tour visit Dafen Oil Painting Village which is the oil painting capital of the world for knock offs. It produces 60% of the world's art reproductions. It is possible to buy as many Monets and Van Goghs, Monets or classical Chinese landscapes as you would like, or commission a painting of your own. In the galleries at Dafen Village, hundreds of budding artists work to recreate famous masterpieces.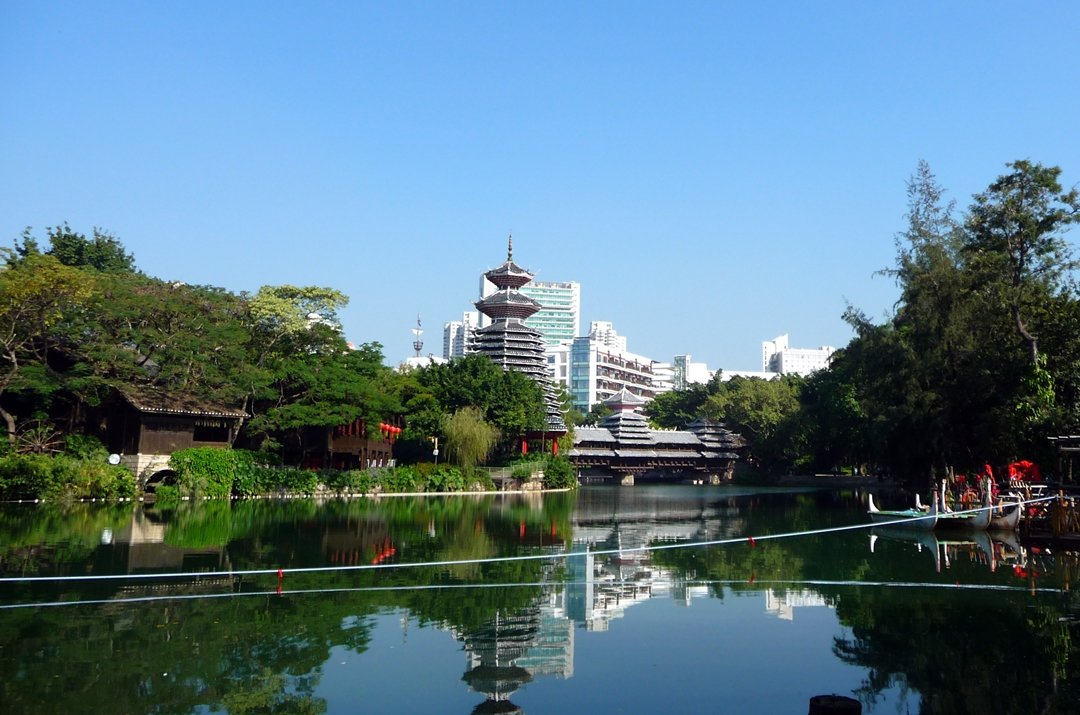 3
This is a park that is split into two sides, a little China and the Folk Culture Village. A great place for all ages, visitors can tour China in a day with its miniature models of important sites while seeing and learning about China's ethnic groups at the Folk Village. The Folk Village has replica village settings and people dressed in ethnic clothing. Enjoy the acrobatic, dance and music performances while on a guided tour.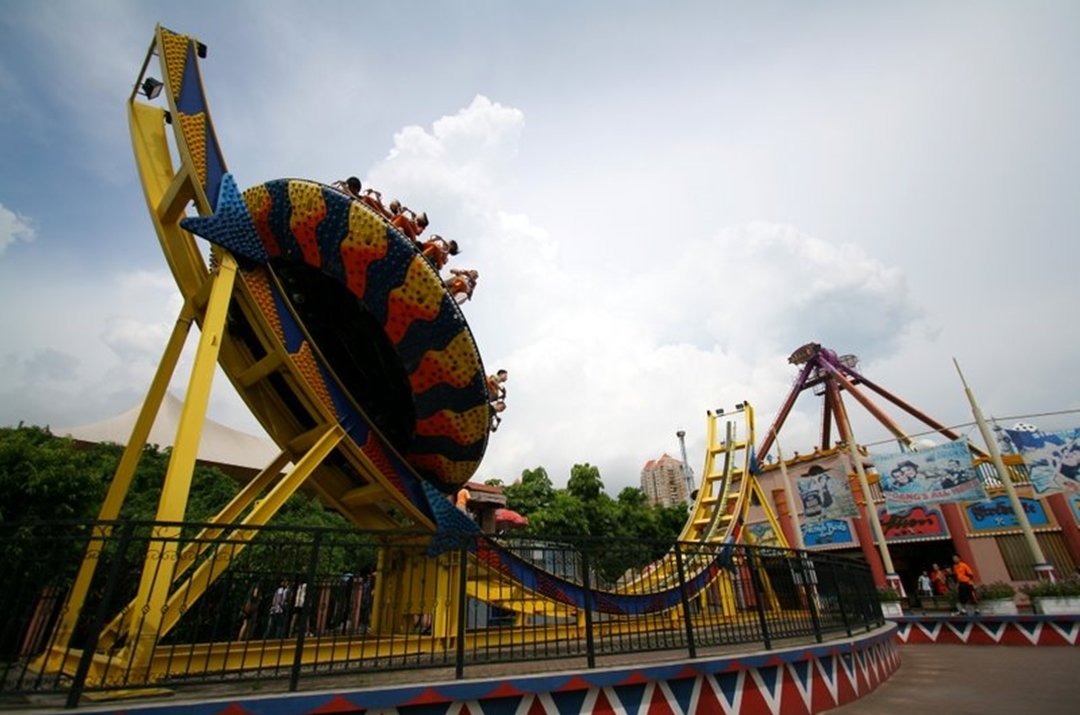 4
Happy Valley is another theme park in Shenzhen, covering 350,000 sq kilometres where there is a wealth of fun. The park combines sightseeing tours with entertainment and interests. Happy Valley has nine theme sections, Cartoon City, Spanish Plaza, Cartoon City, Adventure Mountain, Happy Time, Gold Mine Town, Hurricane Bay, Shangri-la Forest, Sunshine Coast, Maya Water Park and Happy Train, a high-altitude single track train.
The Ping An IFC, Shenzhen
5
The Ping An IFC tower is the 4th tallest building in the world and the 2nd tallest in China. Being a premier tourist attraction in Shenzhen, this hotel consists of 115 stories. Tourists can enjoy a sightseeing tour and the view from the deck on the top floors whether they are staying at this magnificent hotel or not. The central tower consists of many shops and connects to the retail stores of a shorter South Tower.
6
The Shenzhen museum has a great collection starting from pre historical time to present time. It is packed with over 20,000 pieces of cultural relics, ancient history and art treasures. A popular place to book a guided tour as the museum holds paleobiological fossils dated from 100 million years ago. It displays over 50,000 years of civilization of China and explains the important historic material. All the visuals are very well done.
Shenzhen Lianhuashan Park
7
The Shenzhen Lianhuashan Park is a beautiful park to take a walk or a break from the busy city. It is on a mountain and the views from the top, over looking the city of Shenzhen are breathtaking. Also at the upper part of the mountain, is a museum which visitors can learn about the history of Shenzhen. Although it can get over crowded on weekends, this is an exciting place to take a sightseeing tour and see the scenery of Shenzhen.
8
COCO Park is located in the heart of the city and is the most popular place to shop. It covers 85,000 sq metres and consists of 5 levels packed with shops, restaurants and bars. The shopping centre has five major sections, household, jeans, sports and digital, undergarments and international fashion brands. It also has five theatres, indoor and outdoor playgrounds to make COCO Park a great place for family time.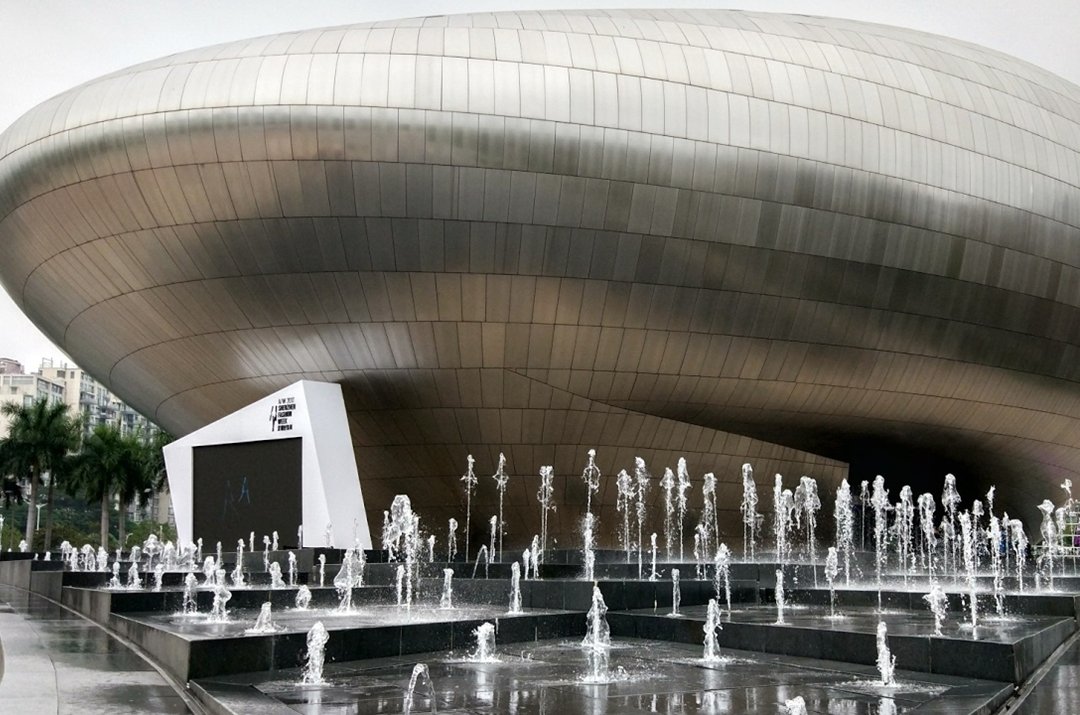 9
OCT Bay is directly facing the Shenzhen Bay park and a couple of minutes in walking distance. It is accessible by taxi and metro. It is packed with bars and restaurants and a place to enjoy and take some time away from the busy city. There is even a great Hello Kitty themed restaurant for kids. Take a boat tour on the manmade lake boats in the summer time or stroll through the shops for a browse.
10
Shekou Sea World is built around a ship, Named Minghua. This well organised day tour is a lot different than the sea world one would anticipate. The ship was originally a luxury boat that belonged to the French President of the1960's was bought by China and anchored in Shenzhen. With its nine decks and 168 metres in length, this Sea World boasts 1,000 sq meters of entertainment, bars and restaurants, a four-star hotel and a nightclub.
Take a Guided Tour Through Famous Miniature Sites of the Folk Culture Village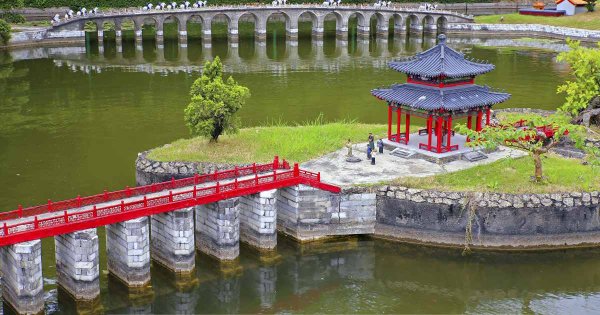 A well known favourite private guided tour to the Folk Culture Villages is sure to please. Previously the Folk Culture Villages were two attractive spots in Overseas China Town by Shenzhen Bay but was integrated as one in 2003 and is now a popular sightseeing tour attraction with the world's largest and most exclusive miniature park, reproducing nearly 100 famous tourist attractions in China. It boasts 25 full-scale ethnic villages.
Folk Culture settlements is a popular destination for guided tours and escorted tours as it consists of history and entertainment, something for everyone!! There, one can have a thorough lesson on the 5,000 years of Chinese history and appreciate beautiful landscapes from throughout the country in one day.
Travel Tips for Shenzhen
Best Time To Visit Shenzhen
The best time to visit Shenzhen from a climate perspective is October to December. The weather is pleasingly cool. Shenzhen is known to have a sub-tropical climate with high humidity combined with elevated temperatures in the summer. Visitors usually try to avoid this season. The typhoon season coincides with the long and intense summer months and lasts from June to October. Spring is cooler, but thunderstorms are frequent.
Typical Costs in Shenzhen
Shenzhen can be on the expensive side for a travel destination, however, with exchange rates, it's still a great bargain for tourists. Accommodation is of high quality and can be expensive, however, it is possible to find good places but a lot cheaper. Book your sightseeing tours or private guided tour before you arrive and you can get better deals. For getting around the city Rickshaws, buses and taxis are cheap.
Know Before Visiting Shenzhen
Check if you need a visa to enter China and if you do, apply at the Chinese embassy or consulate in your country long before arriving anywhere in China. Get a card from your hotel with the name and address in Chinese characters (if you are lost and no one understands your Mandarin or Cantonese). The Hong Kong Dollar (HK$) is excepted in most places but it is better to use the Renminbi (RMB).
Weather in Shenzhen
Shenzhen has what is called a sub-tropical maritime climate. This is when there are hot summers and mild winters with plenty of rain. July and August are on average the hottest months with temperatures reaching 35 degrees celsius. January and February are the coolest, when the temperature can drop to below 10 degrees Celsius. The rainy season is from May to September. The city gets hit by typhoons occasionally during July and October