See an Ancient and Modern China in Shenyang With a Private Guided Tour
The biggest city in Northeast China is Shenyang, located in the Liaoning Province. Not only is Shenyang the capital, but it is also the political, economic and cultural centre of Liaoning Province - a popular place for a private guided tour. Apart from being a historic city, it has a prime industrial base. It is home to one of the two best preserved imperial palace complexes in the country, and it is here that the ancient Qing Dynasty began.
Shenyang is a major historical city and holds a history of more than 2,000 years old. The museums and landmarks here are popular for escorted tours and for anyone who loves to tour and learn about Chinese history and culture. The parks are filled with countless activities for every age. Among the Furlong tomb and the Imperial Palace, there is the strange slope (Guaipo). It is a natural wonder of the world. It is an 'anti-gravity slope where cars must accelerate to go down and roll smoothly up the hill.There are plenty of pubs, KTVs, cafes and tea houses. A visit to this city with a private guided tour is sure to give you value for your money.
Let the activities begin!
Top 10 Things to Do in Shenyang
Shenyang Imperial Palace (Gu Gong)
1
The Palace is a fantastic place to visit especially if you love the Chinese history and culture. There has been some reconstruction, but it has been very well maintained overall. There are all sorts of antiques on display that dates back to the Ming and Qing Dynasties. The palace also has furniture from its time, a little different than other sites in China. Guided tours are available with very knowledgeable tour guides.
Shenyang Botanical Garden
2
These beautiful botanical gardens built in 1959 has become a popular place to visit on a sightseeing tour. It covers almost 467 acres, with over 1,700 different kinds of plants. There is a park that is for kids that have many kinds of cartoon models and a wall for climbing. Enjoy the water sports held throughout Spring, Summer and Autumn and Winter. There are festivals with ice sculptures and ice skating in the winter time.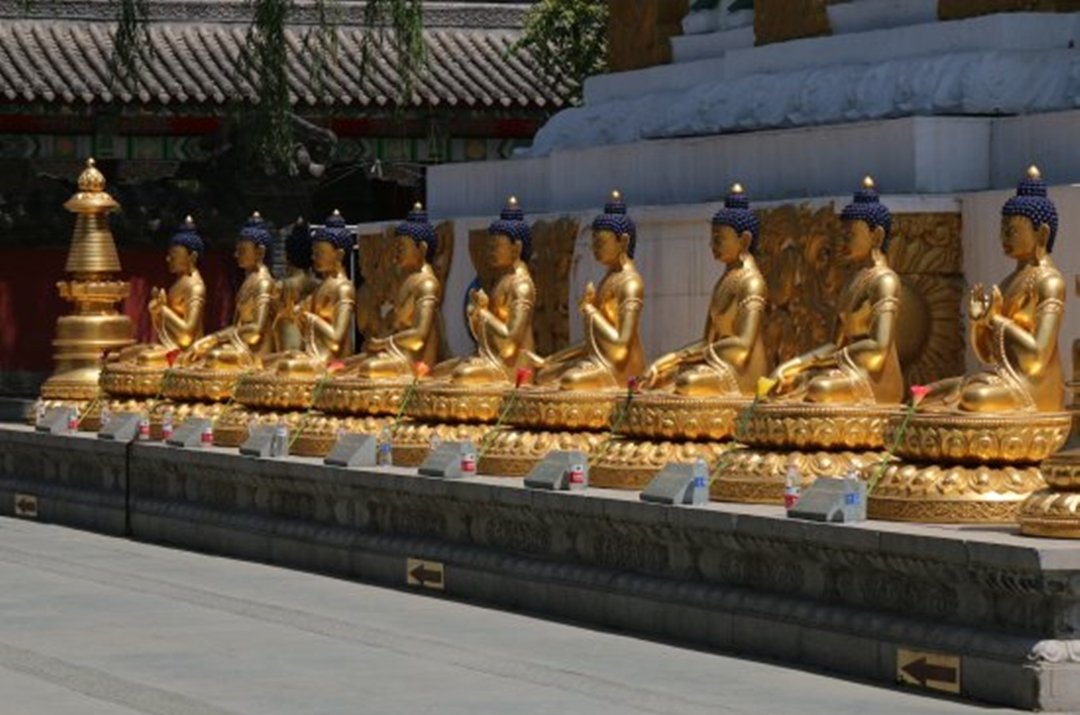 3
Beita is one of four temples in the city and the best preserved. It is a working Buddhist temple with residential monks. Although this temple is a religious site, it can be seen when on a sightseeing tour. Respect and manners are required when visiting the temple. It is very calming and beautiful place and an experience to watch the monks pray. This is a wonderful place for anyone who likes the Chinese culture.
Former Residence of Zhang Zuolin and Zhang Xueliang
4
Zhang Zuolin was the northeastern warlord during the Qing dynasty and his former residence is very grand with the traditional imperial household setting. There is a European style building that was the home to Zhang family and then their chinese style quarters that were used for administrative and government matters. Sure to say, that it is easy on the eye with beautiful wooden furniture and colourful flowers throughout.
5
This is the ultimate place for people who are lovers of arts and crafts from ancient times. On a guided tour there are exhibits of paintings and mural inscriptions on the ground floor. The Second floor, has the Sichuan parts of the Mystery Men exhibition, with artefacts from this culture. The third floor is dedicated to the Liaoning province. Statues from the Tang dynasty and artefacts are astonishing.
6
Situated in a beautiful park on a hilltop is the Fuling Tomb a mausoleum of the founder of the Qing Dynasty's emperor, Nurhachi (1559-1626) and his Empress. Work on this majestic monument began in 1629 and it was built against the Tianzhu Mountain enjoying a grand topography, rich historical implication and stunning scenery. The tomb has an elegance and impressive simplicity which is unforgettable when you visit on a sightseeing tour.
7
Beiling Park in Shenyang is popular among locals and tourists in the day and night. It is a nice public park with excellent walking paths. Its entrance gate is very decorative and lights up beautifully in the evenings. There is the mausoleum in which the remains of the second founder of the Qing dynasty is said to buried. Visitors can enjoy a dip in the lake and during winter ice-skating when it freezes over.
8
The Mukden Incident - On September 18, 1931, militarist Japan assassinated Old Marshal Zhang and blew up the railway bridge as a pretext to invade China. This museum was built in this exact location. There is a memorial bell that the Shenyang Mayor rings each year in memory. On a guided tour see the exhibits that include the warlord eras, chilling images of the 14 years of violence, massacres and oppression by the Empire of the Sun.
Shenyang Zhongshan Square
9
In the Shenyang Zhongshan Square see the largest and one of the last remaining statues of Chairman Mao. It is popular meeting point day and night. It is situated at a busy roundabout facing the Shenyang train station. At night the whole area is compelling, the mighty statue is lit up, local women come out to dance to Chinese music and over all its buzzing with a great atmosphere. It is a great place to take a walk and get great photos.
Shenyang Zhaoling Mausoleum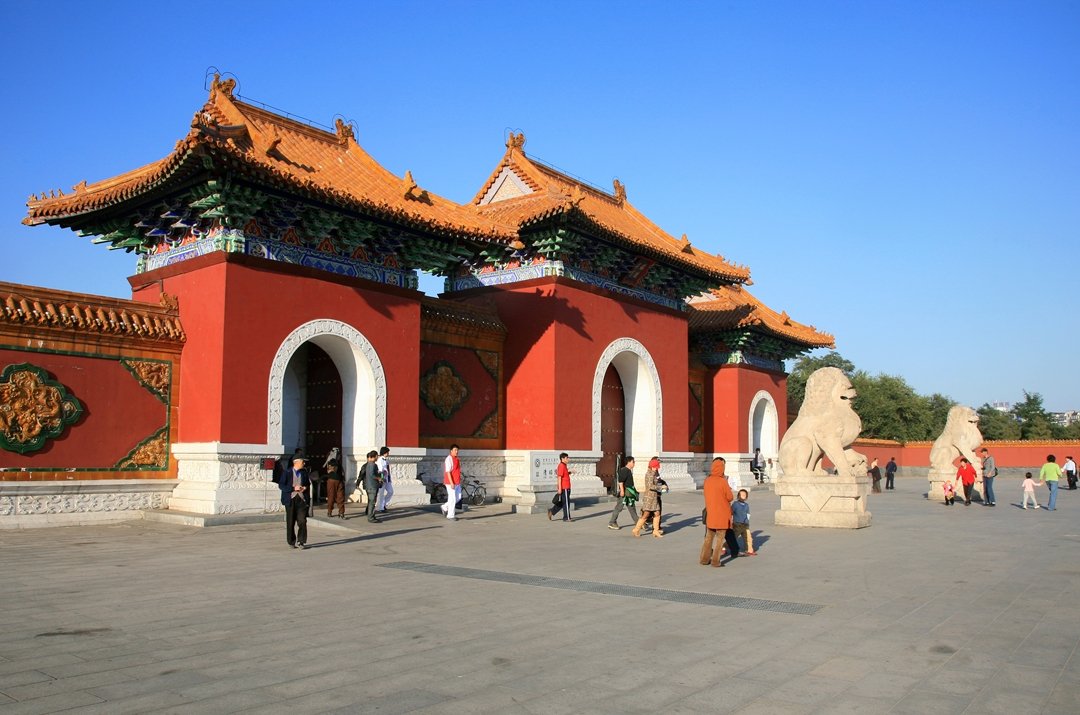 10
The Zhaoling Mausoleum is found in the Beiling Park. It is a large burial complex that covers about 200 sq kilometres and contains the mausoleum of Li Shimin (599-649). Li Shiman was the second emperor of the Tang Dynasty. His wife and another 190 tombs are also buried here. Take a guided tour where the history and artefacts are explained otherwise the English explanations can be a little difficult to understand at times.
'Another Day Another Palace', Take a Guided Tour Around the Magnificent Imperial Palace for a Day.
The guided tour of the Imperial Palace is sure to please. It is located in the Shenhe District in Shenyang. This captivating Palace is the only existing royal palace outside of the forbidden city in Beijing. It was built when Nurhachi was in power in 1625 but was finished by his son Abahai in 1636.
Also found in Shenyang are Qing dynasty emperors Mausoleums at Zhaoling Tomb. These are located in the Beiling Park among the pine forests and lakes or in the east of the city in the Fuling Tomb.
There is much to see and be enjoyed when you visit Shenyang as well as excellent evening entertainment and friendly sociable locals.
Travel Tips for Shenyang
Best Time To Visit Shenyang
The best time to see Shenyang at it most beautiful is during the months of April to June. The blossoming flowers are everywhere and are a delight to see in private guided tours of the attractions. During the summer months, it is hot, but there is a lovely coolness in the night air. Winter is another good time to visit Shenyang, especially for ski lovers as there are great locations in Qipan Mountain.
Typical Costs in Shenyang
The average daily expenses for a tourist in Shenyang is, on average, US$63. This is for basic accommodation, all your meals and local transport or short taxi trips. Sightseeing tours and guided tours vary in price depending on the duration of the tour and time of the year. It is always wise to check around a few places for the best prices. Traditional, local restaurants are the cheapest, so ask the hotel to recommend one.
Know Before Visiting Shenyang
Visitors can now enjoy a visa free stay for up to 72 hours when taking an international transfer Via Shenyang Taoxian International Airport. Shenyang is perfect for shopping, packed with many markets, shops and stalls. Shopping is relatively cheap so be sure to bring some extra cash and always be aware of your surroundings. If the local Chinese food is not for you, not to worry, Shenyang has many international restaurants.
Weather in Shenyang
Shenyang has a temperate climate and all year round it is affected by monsoons. July is the hottest month of the year with temperatures averaging 25 degrees Celsius; this is a lot cooler than other cities in southern China. The coldest month with average temperatures of -11 degrees Celsius is January. During Spring and Autumn, you only need light jackets as the weather quite pleasant and you can enjoy walking around on sightseeing tours more comfortably