For Fabulous Flamenco and Gypsy Ballads Visit Granada on Private Tour
For Fabulous Flamenco and Gypsy Ballads Visit Granada on Private Tour and find fantastic Roman and Moorish-inspired architecture. The body and soul of Granada tours will take you to Andalusia the magical city of music, culture, history and flamenco dancing.
Set on the foot of the stunning Sierra Nevada Mountains the panoramic views are spectacular and within reach to tourists on most Granada city custom private tours. Famously known for the hilltop fortress called The Alhambra Palace which is lovingly cared for with lush, green beautiful gardens and peaceful, relaxing grounds where you can sit and have a rest and reflect.
The old Moorish town and spice market have authentic Arabic flavors and are the perfect place to explore this unique area. Find the colorful Gypsy culture with professional flamenco dancing hosted in the cave restaurants in the Sacromonte. The influence of its Moorish roots is everywhere especially in the cuisine served here, from couscous to hookahs with spices and delights that are a favorite to the area of the world. Read More...
Gypsy Guitars and the Flamboyant Flamenco Festival on Granada Tours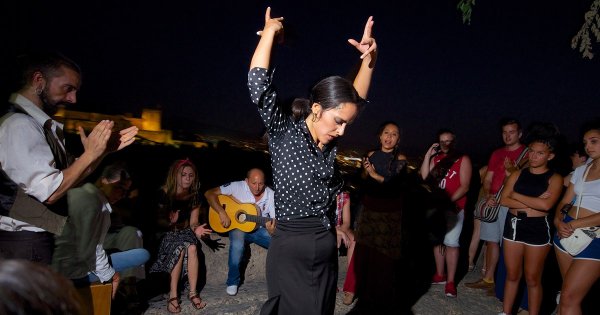 The soulful melodies of a Spanish Gypsy guitar and professional flamenco dancers captivate all the audience members who attend this world-class festival on Granada custom tours. The festival is usually held for two months from June through to July at specific venues around the city but mostly at the many historical indoor and outdoor monuments. This famous dance and music festival is a celebration of the loved culture and heritage of Spain.
The history of this famous festival dates back to the late 1800's when elaborate concerts were held annually at the King Carlos V Palace. The festival continues Granada's historic tradition by showcasing the diverse Spanish musical styles and genres, such as Flamenco, Opera, and Zarzuelas. The festival is a highlight of many tourists and holidaymakers to this region of Spain.
Granada Tours Top Things to See and Do
1
The remarkable Alhambra Palace is just one of many famous sights on Granada sightseeing private tours. Alhambra is a fortress as well as a palace dating back to the Nasrid Dynasty. The Islamic and Moorish architecture and artwork are stunning and incredible here. The views from the Alhambra are smashing, but you need to get there early to get a ticket as this tour is very busy and you don't want to be disappointed.
2
Guided private tours of the Sierra Nevada will take you on a trip to the highest mountain range in Europe. If you can, and it is in your budget book a hotel or B&B there and stay overnight. The views by day are said to be spectacular even though the accommodations are not five stars tourists feel it is worth it to see the sweet sunsets going down over the stunning Sierra Nevada mountain range.
3
This contemporary spa or to call them by their official name The Arab Bath Houses recreates the atmosphere and decor from the ancient Moorish baths in Granada on custom guided tours. From the time you enter the bath's your stepping back in time to an era when pampering and relaxation were enjoyed daily by both men and women. It is an excellent way to unwind and relax after a hard day of sightseeing.
4
The Granada Cathedral guided tours feature a stunning white and gold decorated interior that reflects the traditional culture, power, and excessive wealth of the old Spanish Kingdom at the time of its construction. This beautiful Cathedral was built during the reign of great Queen Isabella in the 16th century and is also an example of lavish Spanish Renaissance style as you will see when you go inside the Cathedral.
5
Madrid sightseeing tours are not complete without tourists enjoying a flamenco dancing show. In the early nineteenth century, the very best artists triumphed here with audiences through their dancing and traditional live music. Flamenco shows are held most nights in many bars and taverns in Granada. Book an evening meal at any of the restaurants and chances are there will be music and traditional dancing that night.
Monasterio de San Jeronimo
6
Granada tours to the 16th century Monasterio de San Jerónimo is often a humbling experience for many of the holidaymakers and travelers as this Monastery is a very holy place and sacred to it worshippers. The structure has some beautiful original stained glass features and very impressively detailed paintings and frescos inside. The monastery remains to be in use and is open to the public any day.
7
The Albaicin or The Old Arab Quarter in Granada is a must see on City guided tours. Nestled into the rocky Sacromonte hills, take a walk through the narrow streets. Admire some of the original architecture with old whitewashed lovely little houses and colorful local characters living there. Stay with your tour guide while traveling here as you can easily get lost in the maze of streets and alleyways.
8
Whether you cycle alone or cycle within a tour group in your Granada private tour, it's the best way to see this breathtaking city. Cycling all the way from Granada through to Seville is a popular tour with many people as you see the stunning countryside while getting historical information from your tour guide. The mixture of hill and flat terrain will keep you on your toes, but the scenery tends to make up for the hard work.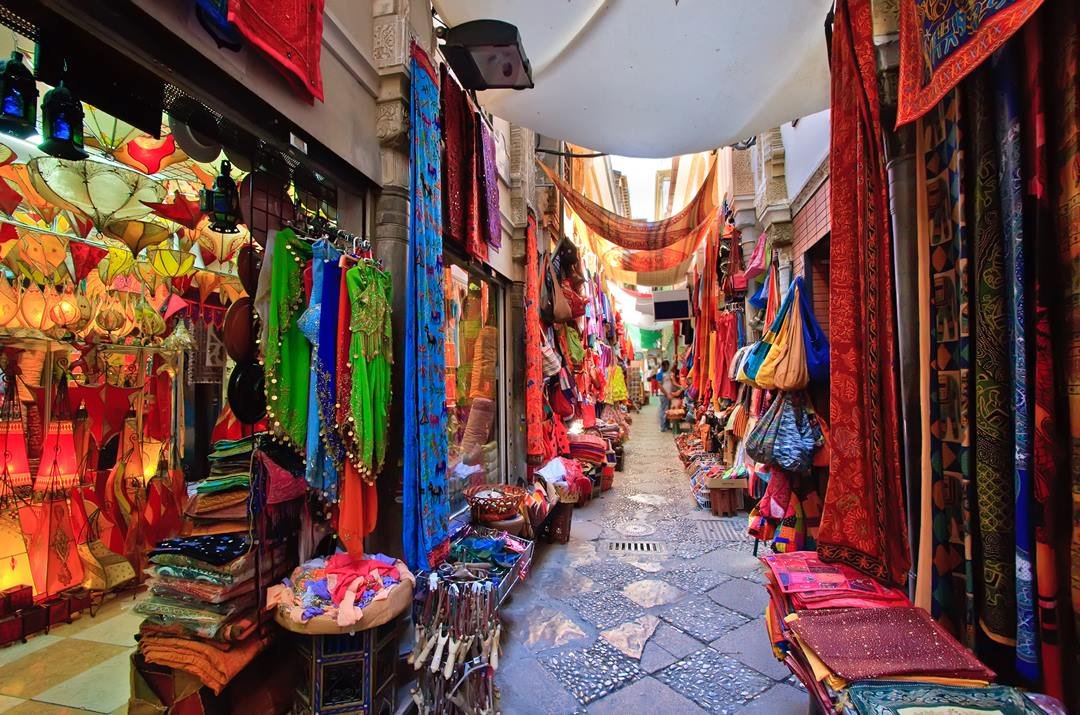 9
Guided tours of the Arab spice market or souk are great as you go along the narrow streets in the Alcaiceria area of Granada. There are lots of spices, craft, silks and gift shops here with lots of bargains and original pieces of art from local artists. The Moorish inspired market is unique and great fun for tourists who are hunting for a bargain. The fountain in the center square has a beautiful flower stand and stunning ironworks.
10
This serene 16th-century Monastery of Cartuja is located on the outskirts of the city of Granada. Private tour guides will escort you into the Monastery and take you around one of the most beautifully decorated and cared for churches in Spain. The lavish paintings, statues, and altarpieces inside the Monastery will give you great photo ops, but the displays in the Refectory and Sacristy are stunning.
Travel Tips for Granada
Best Time To Visit Granada
The best time to visit Granada really depends on what you want, there is no "bad" time to visit the city. The best months, however, are March/ April/ May/ June/ September/October and November as they are not peak season and can be slightly cheaper. The weather is still warm and fewer tourists which are great when going on private tours. During peak season is still great if you love the extreme heat!
Typical Costs in Granada
Spain, in general, is cheaper than many other European countries and easily comparable as they all use Euro. There are of course different range in price and standards for many restaurants and hotels so if you want to spend a lot, you can very easily. Private tours will vary in price depending on operator and the time of the year. Traveling within the cities, it is easy and cheap to go by public transport.
Know Before Visiting Granada
When traveling to Granada a good thing to know is that they have specific dining times, lunch is usually around 2.30pm and dinner is no earlier than 9 pm. Spain is no different from any other country; it has professional pickpockets so always be careful when carrying money and keep it somewhere safe on your person. Keep all personal documents and extra money in the hotel safe. Never walk alone at night time in dark areas.
Weather in Granada
There are three different climates in Granada because of its size but, generally, tourists can expect a med climate of hot, dry summers that will have temperatures reaching almost 40 degrees celsius and mild, rainy winters that will have temperatures only going as low as 12 degrees celsius. A mixture of both seasons for Spring and Autumn. In the central plateau areas, it is more continental with hot dry summers and cold winters with snow.
Let the activities begin!