Choose A Private Tour And Have A Ball Exploring The Costa Del Sol
Also known as the Sun Coast, this is one of the most popular destinations in Europe. Located in Malaga province with approximately 320 sunny days each year and stretching for 150km, is it any wonder people continually return to this renowned part of Spain. Along the coast, you will find end-to-end resort towns catering for all tastes and budgets. With a customized private tour, you will indeed have a ball, exploring the Costa Del Sol.
The Costa Del Sol is not just a summer resort with its excellent climate; you can enjoy your holiday nearly all-year-round. If you are a golf enthusiast, then choose golf tours Costa Del Sol, and you will discover the most significant concentration of golf courses in Europe. This is why many people refer to this part of Spain as the Costa Del Golf.
However, there is more to Spain's southernmost coast than beaches, bars, sailing and diving. With Costa Del Sol guided walking tours visit Malaga and explore its historical past. Being the birthplace of Pablo Picasso and you can see a collection of his works at the Picasso museum.
Torremolinos, Benalmadena, Fuengirola and Marbella are great destinations to visit with excellent tapas bars, shopping, historical sites and much more. 
The mountains are breathtaking and with two national parks. Visit the Sierra de las Nieves and the Caminito del Rey where you can walk through the Desfiladero de Los Gaitanes gorge along the suspended footbridge and Cliffside pathways.
Did you know that you can sunbathe in the morning and ski in the afternoon as the skiing season runs from December to the beginning of May? With ski tours, Costa Del Sol visits the many ski runs in the Sierra Nevada's, Europe's most southern ski resort.
Let the activities begin!
Top 10 Things to Do in Costa Del Sol
1
Stretching for five kilometres, and home to the world's largest stalagmite, these magical caves are a must-visit with a guided Costa Del Sol sightseeing tour. There are three galleries with only the public gallery open to tourists; however; there are specialist tours around areas which are not normally open to the public. This spectacular natural landmark is said to be one of the most visited places in Spain.
2
Visit Ronda, famous for its bridge over the spectacular Tajo gorge with your very own private tour guide. You will certainly appreciate the views as you gaze down onto the vertical cliffs below you. The town itself has many places of interest such as The Bullring, Arab Baths, and The Mondragon palace, with its fabulous gardens. You can also really understand the significance of the area's natural beauty with on a scenic train ride.
3
Enjoy a fantastic day for all the family at Tivoli World. Set in spectacular tropical gardens, and plazas the park has over 300 rides, including roller coasters, Jurassic Adventure and a free-fall tower of 60 metres. Children's shows and live concerts are held in the open-air theatre, and there is a wild-west section where you and your family can be cowboys riding the Bucking Bronco.
4
Once known as the world' most dangerous pathway which attracted climbers from all over the world, the El Caminito del Rey has been re-constructed. With a combination of wooden walkways and glass-bottomed lookouts, everyone can enjoy the beautiful dramatic scenes from dizzying heights. More than 3 kilometres long, reaching a height of 105 metres and only 1 metre wide you will experience many thrills with a Costa del Sol walking tour.
5
You can still see the former Moorish occupation mixed in with this famous modern resort. Enjoy the charm of the historic quarter with its 9th-century fortress and museums. If you like designer shopping, then you will find all of the designer names here. Celebrities and the rich have been coming here for years, and you never know who you will meet in this trendy city. If you love golf, golf courses are abundant in the area.
6
Benalmadena offers a multitude of beaches from secluded coves to the Santa Ana Beach with its lively promenade. Visit Benalmadena Pueblo's back streets and wonder at the old town warmth on a guided sightseeing tour. At the famous Puerto Marina harbour, you will find plenty of restaurant, bars and shops. There is even a Sealife Centre where all of the family can enjoy this unique experience.
7
Located in Buenavista Palace, which in itself is a fantastic example of Andalusian architecture, the museum shows over 200 pieces of the artists work. Visitors to the museum will gain an in-depth understanding of this artistic master on a guided tour as you are witnessing in chronological order how Picasso's work stretched over a period of time.
8
One of the best-known resorts in the Costa Del Sol, Torremolinos's history dates back to prehistoric times. The town has something for everyone and the main pedestrianised street, Calle San Migue has an abundance of shops waiting to greet you. The seafront stretches all the way to Benalmadena, passing the pretty fishing village of La Carihuela, making for an ideal romantic evening stroll. Like all the resorts in the Costa Del Sol, you will find great beaches, restaurants, tapas bars and entertainment for all of the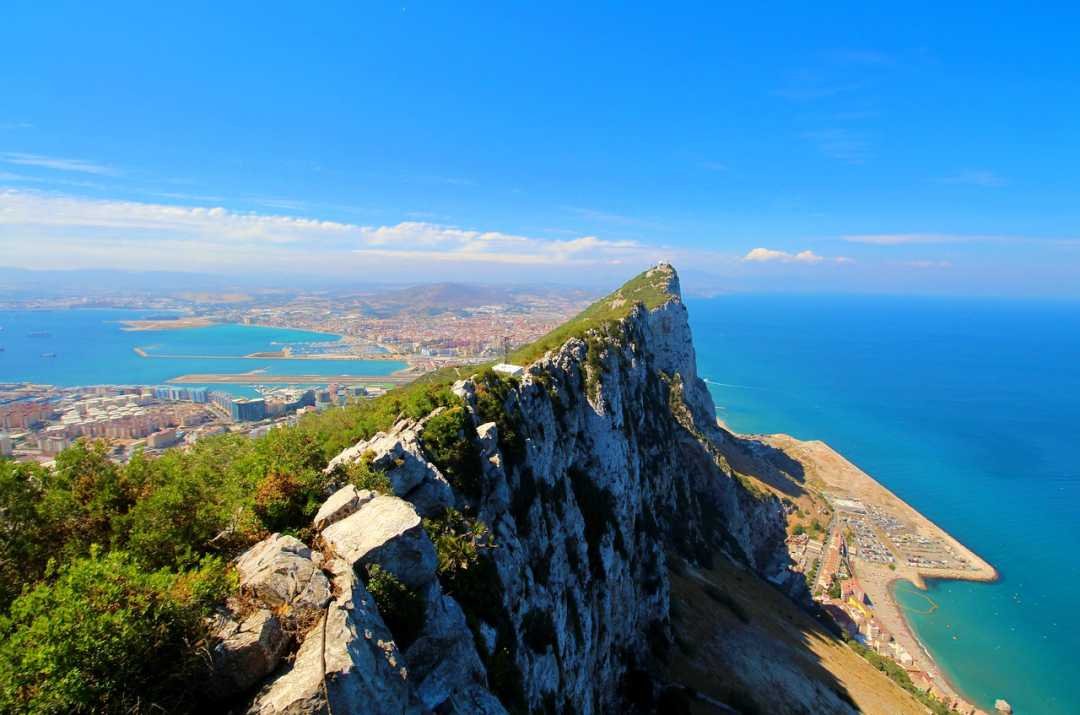 9
Visit a little bit of Britain with a private tour to the famous "Rock of Gibraltar" and explore its history. In Gibraltar, you will meet the cheeky Barbary monkey's in their natural habitat by taking a thrilling cable-car ride to the top of the rock. Located in the upper rock is St Michael's cave, which makes for a unique auditorium for concerts. However; if you descend into the lower part of the cave, you will enter a magical world of stalagmites and stalactites, including a natural lake of crystal clear water.
10
Explore another continent and see the highlights of Tangier on a Costa Del Sol Customised Private Tour. You will experience unique views of the Mediterranean Sea and the Atlantic Ocean on the ferry ride, which crosses the Strait of Gibraltar. Visit the Medina (old city) and stop for a typical Moroccan lunch. Tangier's has many bazaars, all of which exotic scents will entice you at every corner.
Go With The Flow And Mix With The Rich And Famous On A Costa Del Sal Guided Sightseeing Tour
The Spanish fishing village, Puerto Banus was developed in 1970 and is well known as the playground for Costa Del Sol's rich and famous.  The shops and restaurants show this expensive lifestyle, with designer shop and top-class restaurants.  If you like big cars, big boats and people watching, this is the best place to visit as you will never be short of a celebrity to spot.
A short distance from Puerto Banus is Marbella, another great star spotting town. Celebrities such as Simon Cowell, Antonio Banderas, Melanie Griffith and Sean Connery either have homes or visit on a regular basis. Visit Marbella' old town with its picturesque streets and ancient architecture. For adults and children alike, Funny Beach is ideal for those who love adrenalin and speed. There are numerous pursuits to enjoy, such as children's rides, trampolines and a very popular go-karting track.
Travel Tips for Costa Del Sol
Best Time To Visit Costa Del Sol
From June through to October the Costa Del Sol is extremely busy, so book early to ensure you get the best deals on offer. If you only want to sight-see, then any time of the year is good, and winter packages can be cheaper. For beach lovers and sunseekers, May – September will be scorchers and for winter sports, the season begins in November – April.
Typical Costs in Costa Del Sol
In comparison to other EU holiday destinations, costs are reasonable in the Costa Del Sol. The beauty is that, with so much choice, you will find a price in restaurants to suit all budgets. Local drinks are cheaper than imported and remember; if you go to a Tapas Bar, you usually get a free tapa with your drink. It is also good to know that many tours include drinks or lunch, so book early for better deals.
Know Before Visiting Costa Del Sol
Many businesses close from around 2 pm until 5 pm as lunch is the most important meal of the day. Known as a siesta this allows people to relax during the hottest hours of the day. As with any holiday destination, look after your valuables. Do not carry large amounts of money at any one time and keep your passport in your hotel safe.
Weather in Costa Del Sol
With its Mediterranean climate and approximately 320 days of sunshine, the weather can only be described as excellent. Temperatures can reach 30 degrees Celsius in high season; however; autumn and spring are much more bearable and average around 22 degrees Celsius. The wettest month is November and the best time to swim in the sea is in August when the sea temperatures reach 23 degrees.