See More Than an Impala on Safari With a Private Tour of Kampala
With so much to see and definitely do, it is more than an impala on Safari to be seen when you take a private tour of Kampala, the capital city of Uganda.
Kampala is not just the national capital of Uganda; it is also the commercial and economic capital. Located on the shores of Africa's largest Lake, Lake Victoria, it is both charming and cosmopolitan.
It is easy to go from skyscrapers to tranquil boat tours when you visit Kampala. Have a few days taking guided tours of the historical and cultural sights in the city and another few days doing safaris in the various national parks and lakes that are on the outskirts of the city.
As a result of this city growing and increasing in popularity so too are the shopping facilities, restaurants, bars and nightclubs. There is a very good chance you will pick up plenty of bargains in the shops and finally don't be afraid to try traditional restaurants, not only are they get value for money but the food in fabulous. Read More...
Take a Romantic Sunset Cruise on Lake Victoria With a Private Cruise Tour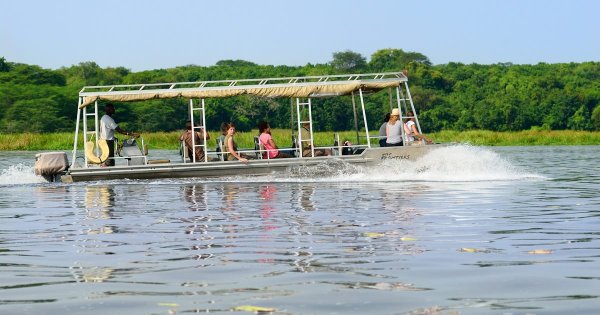 Lake Victoria offers many different sightseeing tours and safari tours and a popular one is a sunset cruise. Other safari tours include feeding the chimpanzees on one of the islands.
In the city of Kampala, there are interesting guided tours to the National Museum of Uganda, Batwa Cultural Heritage, Gaddafi National Mosque and Uganda Martyrs Shrine.
Another excellent landmark to visit, not too far from the city, is the Uganda Equator. Here you can have one foot in the northern hemisphere and the other in the southern hemisphere. There are not many places in the world where you can say you have stood on both sides of the world at the same time!
Top 10 Things to Do in Kampala
1
When you take a guided tour to the Kasubi Tombs, you see a UNESCO World Heritage Site that is of spiritual importance. These tombs are where some of the Kings of Buganda are buried along with other members of the royal family. It is believed in Buganda that the king does not die instead they just disappear. Tales like this and many others will be told to you by your guide. A very educational and enjoyable tour.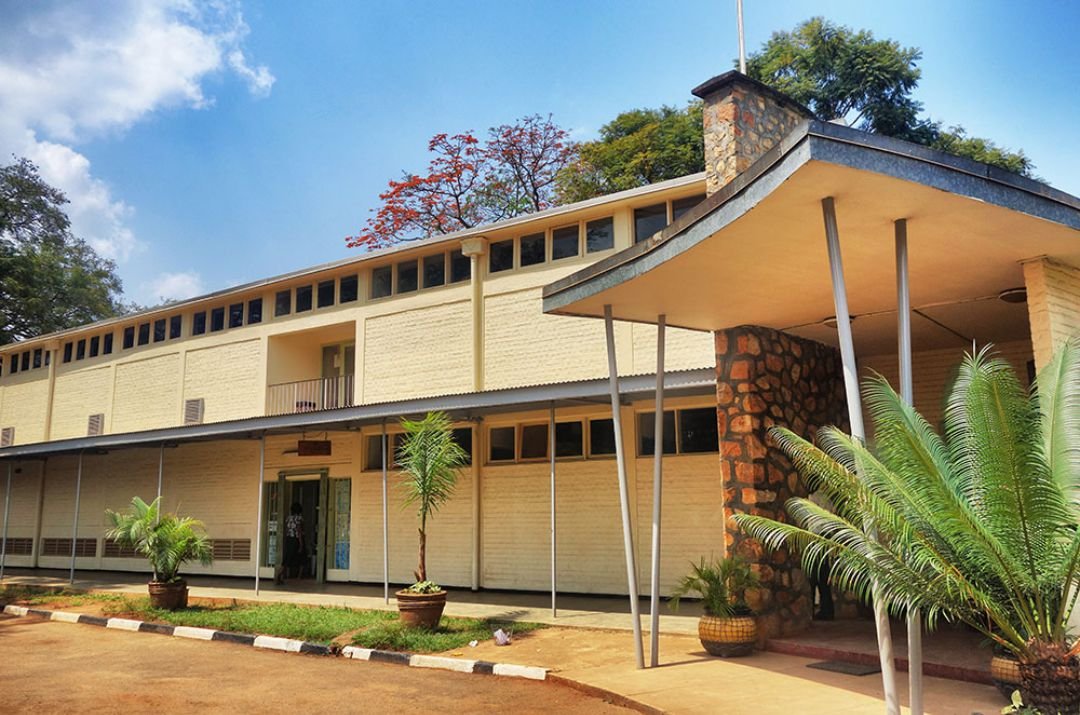 2
Take a guided tour of the oldest and biggest museum in Uganda. Established in 1908 on Old Kampala Hill it is now found on Kltante Hill. Outside the museum building is the living museum where you get to see, in real life, how life was in Uganda through many eras. The exhibits on display inside showcases items and information on archaeology, ethnohistory, science and industry, palaeontology and traditional music.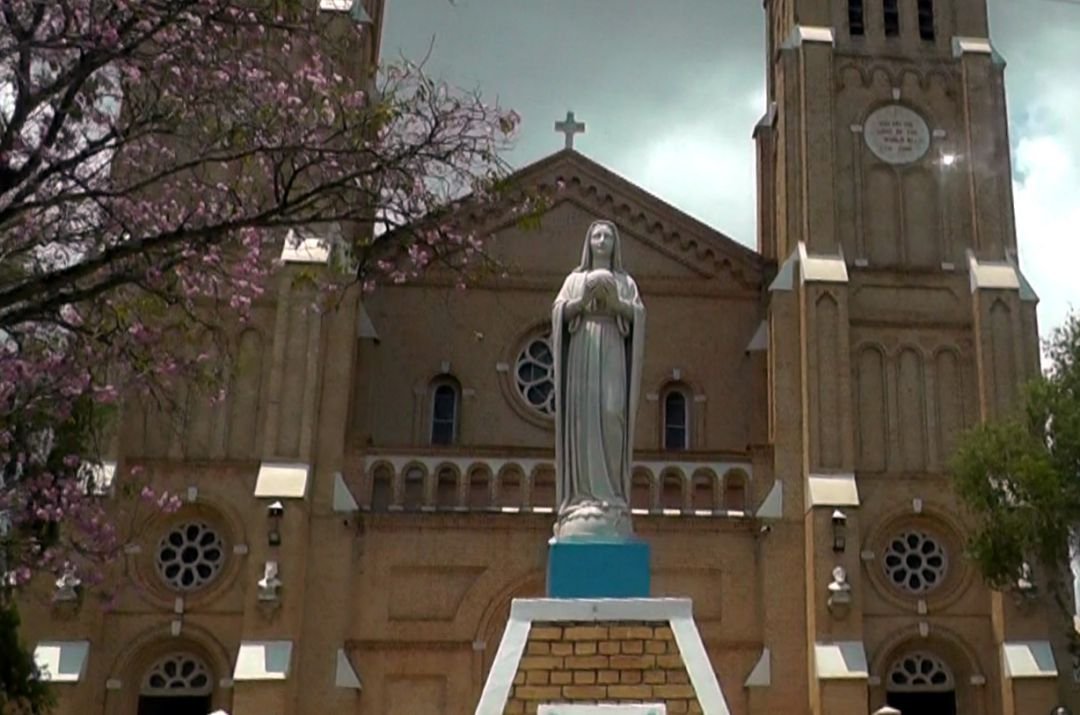 3
On a guided tour of the Rubaga Cathedral which is a twin towered Roman Catholic cathedral, you will see the memorial to the Uganda Martyrs. These were 22 Catholic victims burnt or hacked to death for refusing to renounce 'a white man's religion' during the 1885 - 1886. They later became saints and their memorial is enshrined in the stain glass windows. It is the oldest roman catholic diocese in Uganda.
4
The Uganda National Mosque, located at Kampala Hill, was previously known as the Gaddafi National Mosque and is an interesting place to visit on a guided tour. Libya's Colonel Muammar Gaddafi had this mosque built as a gift to Uganda so it could benefit the Muslim population. This is possibly the most impressive and grandest mosques in all of Uganda; it holds 15,000 worshippers sitting and another 1,000 in the gallery.
5
Kampala is off the shores of Lake Victoria which is a stunning and spectacular landmark of Africa that also happens to be Africa's largest lake. The variation of tours here is numerous. Take a safari tour to one the islands and feed chimpanzees, travel the waters on a safari boat tour watching for the vast wildlife along the shore's edge or do some fishing with more than 200 species of fish.
6
Take one of the many safari tours in Lake Mburo National Park which is on the outskirts of Kampala. It possibly the smallest national park of Uganda's savannah but it is the most compact and there is still plenty to see and do. On a boat safari of Lake Mburo explore the banks and watch out for buffalo, hippos and crocodiles or just relax and watch the amazing sunset. Horseback safaris are very popular as well as hiking tours.
7
The Kabaka's Palace is a very enjoyable guided tour to take when in Kampala. There are two palaces, the main palace has a fabulous historical architecture that greets you from the offset and the interior is as majestic as you would expect from a Palace. There are many interesting artefacts and relics to be seen on your tour. You learn about the history of one of the oldest kingdoms in Uganda.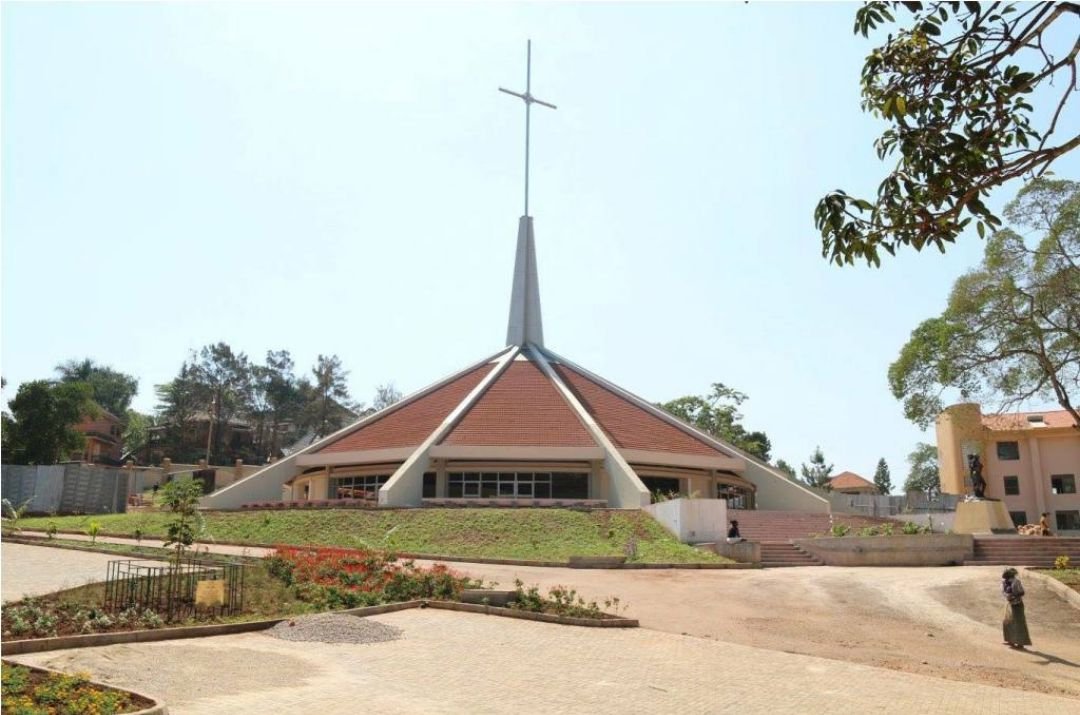 8
Situated around 15 kilometres from Kampala city centre is the Uganda Martyrs Shrine. This minor basilica/shrine is dedicated to the Martyrs of Uganda who lost their lives for their religious beliefs in 1886. At that time you were killed because if you had Christian faith. This church was built as a shrine and is known for its unique interior and exterior. The architecture is notable for its unusual shape.
9
There are not many times in a lifetime where you can say you had one foot in each hemisphere at the same time but when you take a sightseeing tour of the Uganda Equator landmark, that is exactly what you can do. Be sure to have plenty of sunscreen on when you are here because it is very hot as you stand in the middle of the world. Also, you feel 3% lighter as gravity is 0.5% less here. It is a fascinating place.
10
Take a guided tour to the Baha'i Temple which is located on top of Kikaya Hill in Kampala. You can see the temple from a few miles away and the dome structure looks very impressive. You are asked not to take photographs inside the temple, but you can take as many as you like in the fabulous gardens. There are great views too from the hill of the city below and the 22 acres of garden is a hot spot for birdwatchers.
Travel Tips for Kampala
Best Time To Visit Kampala
The best time to take a trip to the city of Kampala in Uganda is during the dry season, June to September. These are the cooler months of the year, temperatures averaging 21 degrees Celsius and little rainfall. These are the best conditions to go on safari tours, any sightseeing tours or to do outdoor activities and treks. The next good time is December to February when the rain starts to subside again.
Typical Costs in Kampala
In peak season the average cost of living for a tourist per day is approximately US$300. This amount includes three-star accommodation in a hotel, breakfast lunch and dinner in a very good restaurant and local transport. Prices tend to reduce a lot during the off-peak season. The prices of sightseeing tours and safari tours will vary each season but also between tour operators, so shop around for the best price.
Know Before Visiting Kampala
When out shopping in the markets, make sure you have worked on your haggling skills as you are expected to haggle, all vendors overprice everything in readiness! The people of Uganda are very helpful people so be courteous even if they come across as over helpful. Kampala has a very safe reputation, but that does not mean it is okay to count large quantities of money out in the open. Only carry small amounts of cash when out at night.
Weather in Kampala
The climate in and around the city of Kampala is known as tropical. There is a good amount of rainfall throughout the year even during the 'dry' season. The wettest month is April. During the year, the hottest months are January and February with temperatures around 28 degrees Celsius but the coldest months, June and July, are not much different with temperatures only go as low as 26 degrees Celsius.
Let the activities begin!