A Private Tour of the Himalayan Temples of Kathmandu Nepal
Arriving in Kathmandu, with a private tour of the Himalayan Temples see tthe capital city of Nepal, you are brought into a world of exciting experiences, extraordinary sights, mindblowing activities and noise tingling taste and smells.
With a Private tour, you can venture to the modern world but more importantly take a trip through ancient times.
Kathmandu is the highest populated city in the Nepalese Himalayas and quickly becoming one of the top ten destinations to travel to in the world.
The hidden temples, Gardens full of drying chillies and rice and inviting little workshops will have you captivated from the start.
Kathmandu is a spectacular place to visit for the adventurer, backpacker, and cultural lover alike while also catering for the relaxing sun seekers in the summer months.
Head to Durbar Square where the real heart and soul of Kathmandu can be seen with its timeless Unesco-listed streets.
Take a Rickshaw through the alleyways of the old areas of the town enjoying the sights of temples, museums, markets and shops Read More...
A Private Tour of the Spiritual Festivals of Kathmandu
Kathmandu is a city approximately 1,400 meters above sea level making it the highest Royal capital on the planet.
With palatial residences, mansions and spectacular landscaped gardens Kathmandu is a must see in Nepal. There are lots of cultural and spiritual festivals held in the city as it is known as a major religious sanctuary.
Hosting, seven casinos in the city, this area is definitely not just for the trekkers and climbers.
With its multi-ethnic populous a variety of languages is spoken in the city, including English.
Kathmandu is a great bowl-shaped valley giving holidaymakers fantastic panoramic views.
Kathmandu also was known as "Nepal Proper" is the home of the Newar culture.
Best Things to See and Do in Kathmandu
1
With Private Tour watch out for the Tibetan monks with their unique robes and shaven heads, they can be found spinning prayer wheels and preaching around the Stupa. The Boudhanath Stupa is encased around prayer wheels with multi-colored flags surrounding its octagonal base. This place is rich with culture and has five statues representing the elements air, water, fire, earth, and ether.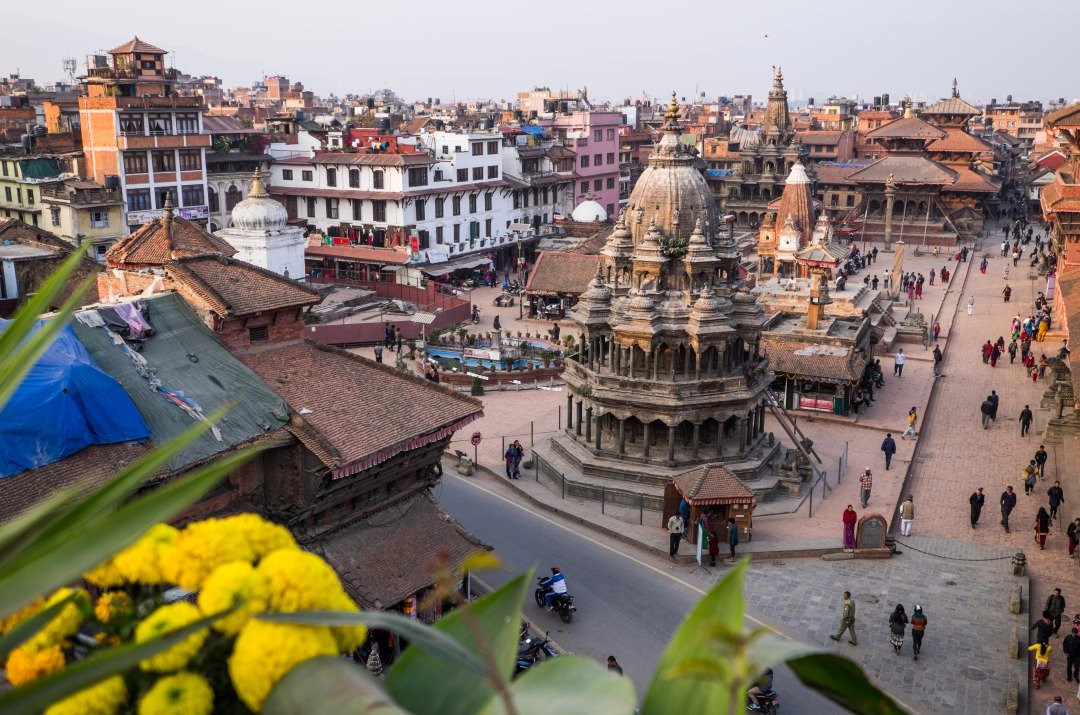 2
With Private Tour come and see the heart of Kathmandu in the famous Durbar Square, the number of temples surrounding the square is staggering with some temples dating back to the 12the century. The complex of royal palaces, architecture and breathtaking buildings dating back to the 1500's. For sightseers, this is the diamond in the crown that is Nepal with all its culture, architecture, beauty and culinary delights.
3
A Private Tour will take you on a short trip to Bhaktapur just ten kilometers from Kathmandu and see the Nyatapola Temple, its the tallest temple in Nepal at five stories high. The Royal Palace is based here and holiday makers have access to the golden gate and the public art gallery boasting exquisite cloth paintings. This area is timeless, see potters and weavers working in the square and farmers laying out grains in the sun.
4
These gardens are one of the most peaceful and calming places in
Nepal
. Beautiful gardens found near the centre of Thamel. Your private tour will guide you around the tranquil lawns, gardens with deep flower beds, around the fountain at the centre of the backyard. A place to sit and absorb the serene surroundings there are gazebos and pavilions located in different areas all kept in tip top condition.
5
The most famous Hindu temples of Nepal is the Pashupatinath Temple which was built in 1696. Its architecture is of Pagoda style and is set on the river bank of the Bagmati river. The temple itself is stunning in design and decor with carved rafters, gilded rooftop, and fabulous four silver plated main doors with statues of gods all around, it is truly breathtaking and utterly mesmerising once you are inside the temple.
6
Our private tour of this Palace was certainly full of fascinating history although, some not so long ago. Before the Narayanhiti Palace became a museum, it was the main home for the royal family of Nepal until tragedy struck in 2001 when the Prince shot his parents and six other Royals because he was not allowed to marry the girl he loved. After a vote by the people, no more royal kings were elected.
7
This park was founded in 1973 and received its world heritage status in 1984. This nature reserve with jungle and forest has an array of animals to ogle at such as crocodiles, one-horned rhinos, wild boar, deer, monkeys, hyenas and over 400 species of birds. It also exclusively houses sloth bears, Bengal tigers, wild elephants and leopards. With this being one of Nepal's best attractions it is recommended holidaymakers !
8
Founded in the 1970s, this famous monastery currently houses 360 monks. Every morning chanting by the monks can be heard in traditional Tibetan voice, and in the evening pooja/puja ceremony can be heard to promote love, peace, study and silence among the people. Daily courses in yoga are offered by the monastery which provides a peaceful, serene atmosphere with beautiful panoramic views of the valley.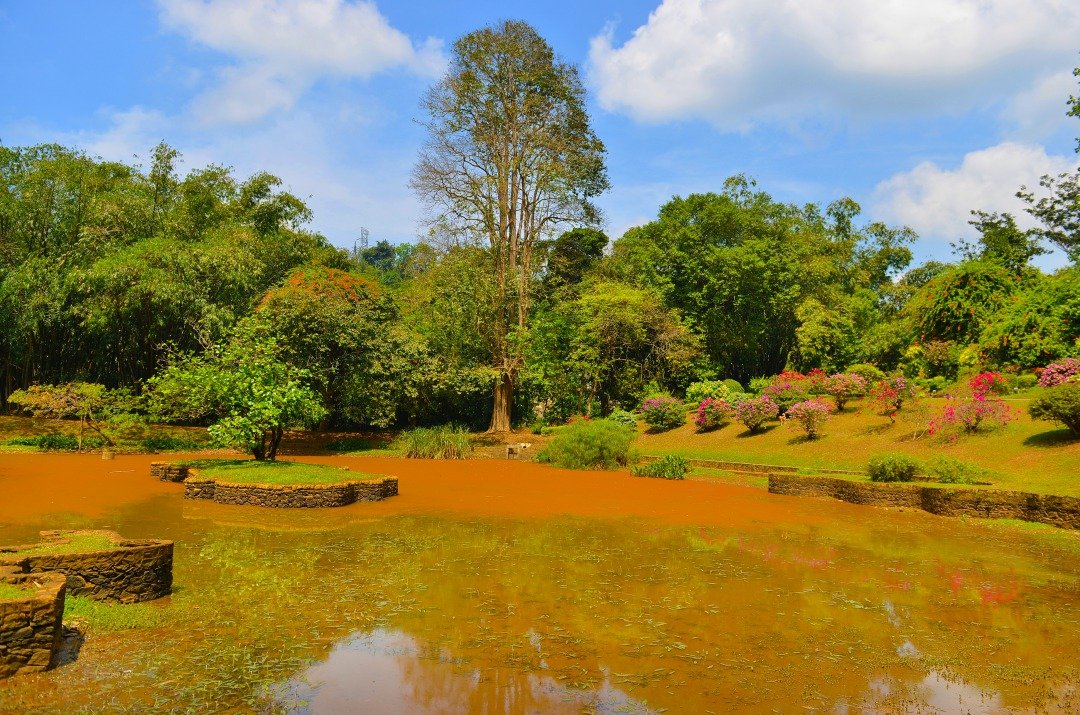 9
These gardens are extremely impressive especially famous for its orchids. With over 450 varieties of plants in over 80 hectares of land. The gardens host a myriad of decorative ponds and green houses. The visitor center displays a range of Nepal's national flower rhododendrons and also cacti, ferns, lilies and of course orchids. The fresh water spring called the Godavari spring sprays cold water direct from the Godavari river!
10
A Private Tour to the "Money Temple", look over some of the spectacular scenery in the world with superb panoramic views. Swayambhunath Stupa is one of the most religious places in
Nepal
and is said to be one of the oldest of its kind with a multitude of monasteries and shrines to visit with Private Tours. The English translation for Swayambhunath is self-existent one and has inscriptions dating back to 460 AD.
Travel Tips for Kathmandu
Best Time To Visit
Ok, so your heading to Kathmandu and you've researched it thoroughly but still unsure when to travel? The peak tourist season starts in September and ends late November and are therefore the most expensive times for flights and accommodation. If you are on a budget, the springtime is a good chance to get away with slightly lower prices.If you wish to come tour the various religious festivals, always research the dates as they change yearly.
Typical Costs
Travelling around Nepal is incredibly cheap to do, you will be lucky to spend 5 dollars a day, and that includes a trek up the mountains! However, the higher up you go the food and drink do get more expensive. The restaurants and cafes are very reasonable to eat out in. So on a day to day basis, you can quite easily survive on 8 to 10 dollars a day. Woo hoo, more to spend on shopping maybe! The local guides are so knowledgeable and reasonably cheap !
Know Before Visiting
The climate is arid and dusty so be aware of this and wear a mask for a few days until your system is used to it otherwise you will find your respiratory system will go down fast! There are power cuts most days and for various degrees of time! So beware no internet, but most importantly only eat at the larger restaurants as they have backup generators, so their meats, etc. will be fine, unlike the smaller cafes whose meat will be without refrigeration!
Weather
When is the best time to go to Kathmandu depends on what you want to do while visiting. Probably the worst time to visit would be between June and September when the monsoon rain is at full peak ! if you fancy a trek up the mountains we would suggest from October to November as the days are sunny and warm and more importantly, dry! If you would like cooler days to trek the spring weather between March and late April is the best time for this.
Let the activities begin!
Sun
Mon
Tue