Come to Cymru's Capital Cardiff With Custom Private City Tours
Cardiff is a beautiful city that offers many several private sightseeing tours and attractions to it visitors every year. Many tourists come to Cymru's (Wales) Capital Cardiff With Custom Private City Tours every year. From award-winning golf clubs, rugby matches, world-renowned choral festivals, and cultural sights that are just breathtaking Cardiff has it all. Located on the beautifully stunning Severn estuary, the Welsh capital will keep you coming back for more time and time again.
There are many highlights and guided tours available in Cardiff to hotspots like The Fairytale Red Castle, The Fantastic St Fagans Museum and The Magnificent Millennium Centre. Many tourists visiting this region of Wales will try to see and do all the highlights in a short period but make the time when you are visiting Cardiff as you do not want to miss a thing.
Let the activities begin!
Top 10 Things to Do in Cardiff
1
Cardiff has a unique cultural landmark, The Wales Millennium Centre is a magnificently uniquely designed building, and a stop on all Cardiff city guided tours. The home of culture the Centre hosts many stars of the arts, screen and stage with Opera, Ballet, Dance and Musical performances every year, also including many concerts, comedy shows and significant theatre productions in it's three massively equipt theatres within the Centre.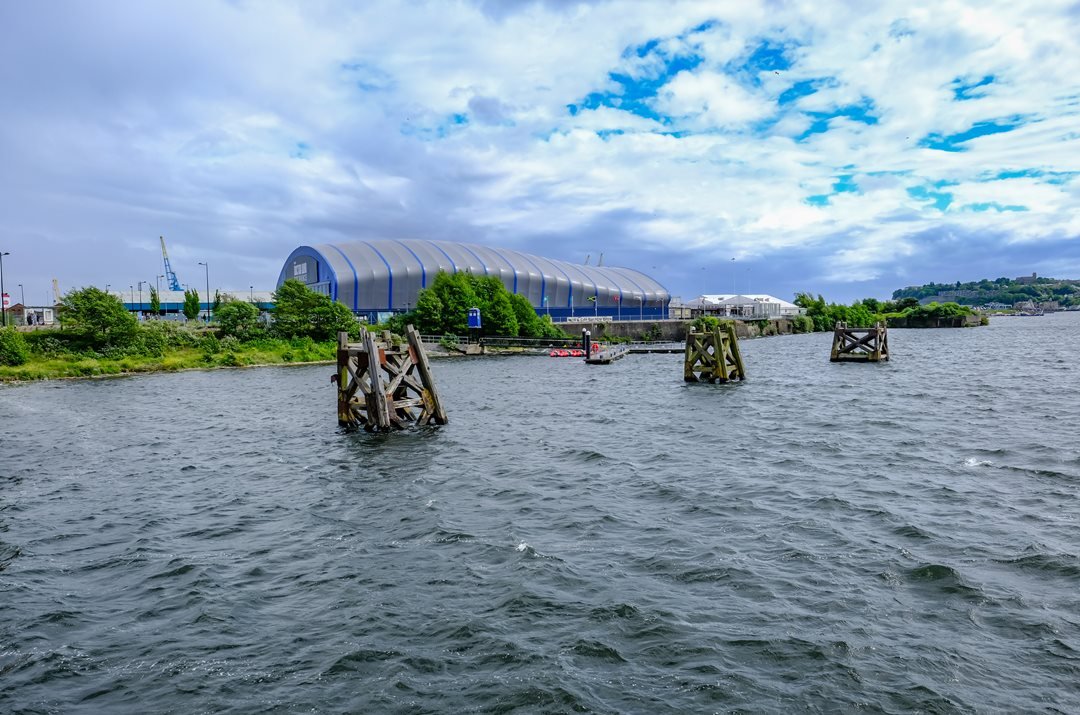 2
The Dr Who Experience is becoming a top attraction on all Cardiff City Tours; the tour goes over the 40+ years of the TV show with interactive exhibitions and displays. As your guide escorts you around the experience, you will see the phone box time machine, Daleks and memorabilia associated with the series. You can take a wander around the exhibition hall as see many film props and costumes it a great family day out.
3
Cardiff Bay in recent years has become a favourite stop on a lot of Cardiff City sightseeing tours; the beautiful Pierhead Building has terrific exhibitions depicting the history of Wales. If you want to do a little shopping, then Mermaid Quay is the place to go as it is full of cafes, restaurants and fashionable boutiques. The area underwent a redevelopment and also includes sports grounds, theatres, hotels, offices and homes.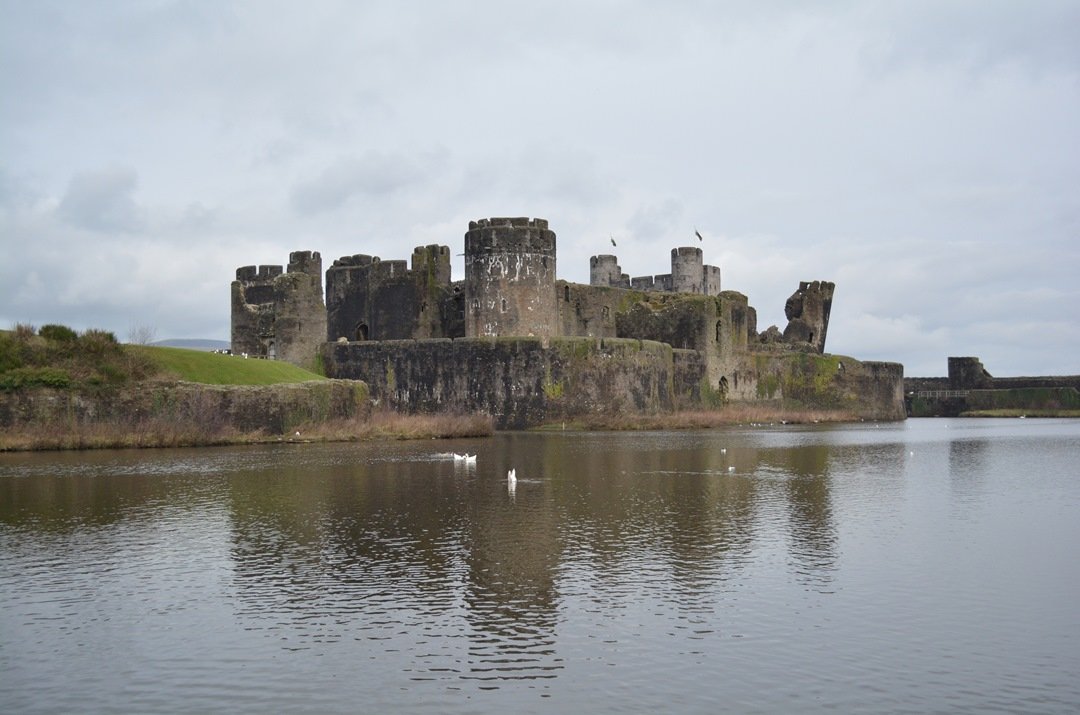 4
To the north of Cardiff is Caerphilly Castle, constructed in 1628 the castle was used to consolidate England's firm grip on the area. One of the most significant Castles in Wales it has a very elaborate defensive system, with two drawbridges, round towers, massive walls and a fantastic moat. Private guided Cardiff tours of the Castle are a favourite among tourists as the exhibitions a detailed and full of Welsh History. 
5
Cardiff Castle is made up of 3 giant fortresses, on private guided tours you will be escorted around the open sections of the Castle only. The original building dates back to 1090, and additional buildings were added through the years. There is a fabulous clock tower, a Chapel, state apartments and a magnificent banqueting hall, jousting tournaments with medieval markets are held annually and are great fun for the family.
6
Llandaff Cathedral was founded between 1107 and 1134, is one of the finest ancient structures in Wales. Some sections of the Cathedral dates back to the 13th century. The Cathedral into a disrepair and severely damaged during the last war, it has now been restored and contains many beautiful features like the figure of Christ in Majesty. Notice is needed when booking any guided tour of the Cathedral through Cardiff City Tours.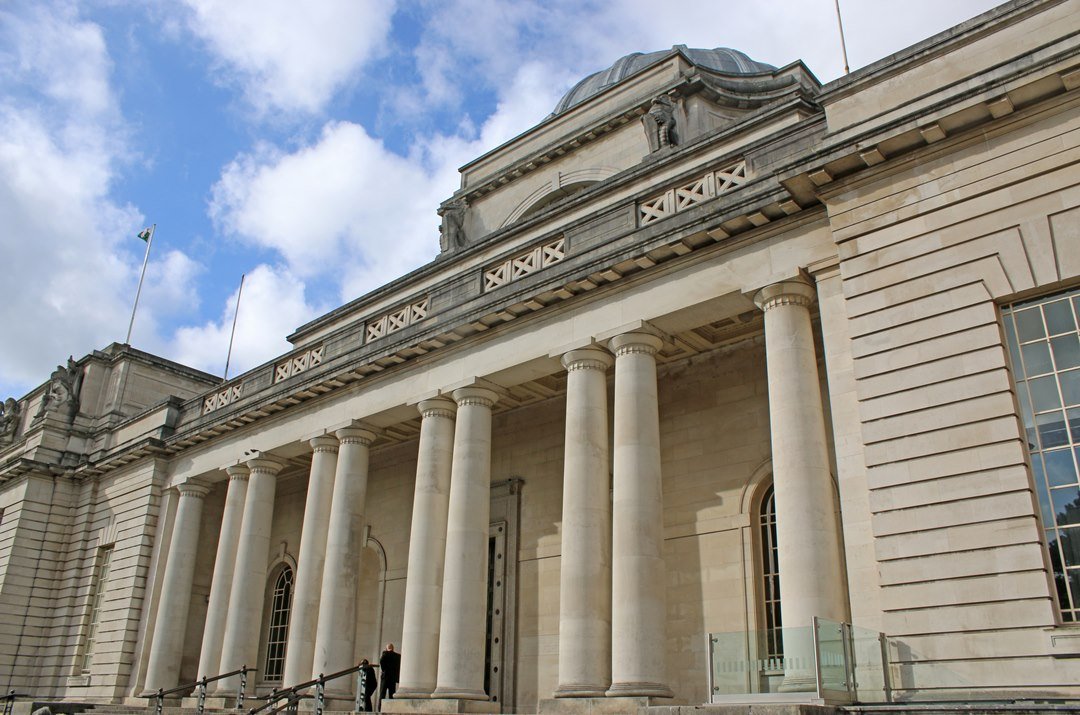 7
The National Museum of Cardiff houses collections of art, history, geology and archaeology with exhibitions and displays to excite any visitors on private guided tours. Dinosaurs, bronze age weapons and fossils make the journey fun-filled for all the family the displays have interactive features to keep children of all ages busy. The art gallery has pieces from Picasso, Monet and Rodin with super ceramic pieces and sculptures.
8
Another top guided tour and attraction is the magnificent Cardiff Millennium Stadium which is situated in the hallowed grounds that are Cardiff Arms Park. Obviously, many rugby fans flock to the stadium every year to take the guided tours around the back dressing rooms, press conference suites, VIP boxes and lounges and an opportunity to walk through the player's tunnel and onto the famed grounds, please note tour tickets are limited.
9
St Fagans Museum holds special events annually like the Mid-Summer Festival, Harvest Festival and fabulous Christmas Festival. Set in stunningly beautiful park-land to the west of Cardiff, this unique open-air museum is one of Wales most popular attractions. With a collection of buildings including cottages, workshops, mills and farmhouses there are lovely displays of period costumes, machinery and tools. Guided tours will let you experience the working and living conditions of the past.  
10
The Red Castle looks like a typical fairytale Castle with turrets and rounded towers; many tourists are awestruck when they visit this attraction on private sightseeing tours. The medieval Castle was built in the 19th century, and the detailed decorative features are a credit the master builders of the time. With touchscreen, interactive exhibits and displays around the castle tourists can explore with our without a tour guide.   
Private Guided Tours to the Fabulous Fairytale Red Castle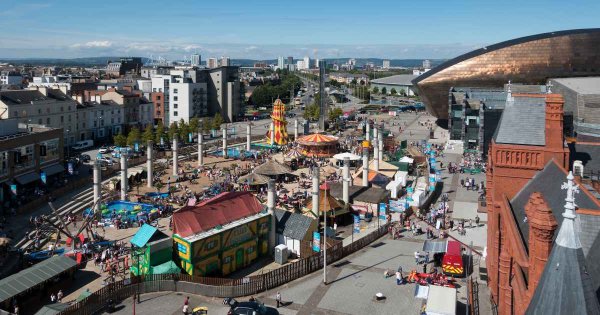 You will not be mistaken when you to think The Red Castle looks like a typical fairytale Castle with turrets and rounded towers when you visit the sight on private escorted tours. Many tourists and visitors are awestruck when they visit this attraction on their private Cardiff tours as it looks like it was designed directly from a fairytale. The medieval Castle was built in the 19th century, and the detailed decorative features are a credit the master builders of the time. With touchscreen, interactive exhibits and displays around the castle tourists can explore with our without a tour guide.
Travel Tips for Cardiff
Best Time To Visit Cardiff
Cardiff is open at any time throughout the year and ready for tourists, the weather while sometimes cold in the winter time is tolerable for any City tours. Book your private Cardiff tours in advance, as the city is busy throughout the year and tickets for attractions and festivals book out very quickly. Plan ahead and have your itinerary ready as there is a lot to see and do.
Typical Costs in Cardiff
Accommodation in Cardiff can vary in price depending on how and when you visit. If you are touring around Cardiff, there are larger more exclusive hotels available, but they may be expensive so try and book ahead. Many sightseeing and festival tours tickets may need to be pre-booked so plan well and try to see as much as possible on your holiday to Cardiff.
Know Before Visiting Cardiff
Cardiff has a super public transport system with excellent rail and bus services around the city all adjoining the villages. Try to stay with your tour group when your Cardiff escorted tours move out to the countryside; it is easy to lose your way. British Pound is the currency in Cardiff, and it is the only currency accepted in many hotels, bars and shopping centres.
Weather in Cardiff
Springtime is a perfect time to visit Cardiff when the temperatures are ideal for sightseeing tours. However, the spring through to the summer is peak tourist season so hotels prices will reflect this! Always try to be prepared for the changeable weather in this region of the Wales while the morning might start sunny and bright by the afternoon it could be raining.