Croeso as Wales Welcome You With Wonderful Private Custom Tours
When most people think of Wales, they think of Snowdonia, Castles, myths & legends, Kings and Rugby but it is also famous for having one of the most extended place names in the world. "Llanfairpwllgwyngyllgogerychwyrndrobwyllllantysiliogogogoch" which roughly translates to "The church of St. Mary in the hollow of white hazel trees and rapid whirlpools by St. Tysilio's of the red cave". Croeso translates to Welcome in Welch and on fantastic private custom tours in Wales the locals will undoubtedly make you feel that way.
Wales not only has Rugby as a national sport the people are world renowned for their choral prowess. The annual Eisteddfod and Choral Festival in Wales play host to some of the worlds best choirs and opera singers.Wales has over 400 hundred Castles and numerous heritage sites waiting to be explored with magnificent mountain ranges and cultural tours that are second to none.
Welsh people are famous for their relaxed attitude but are passionate when it comes to sport, singing and their heritage. There are many local tour guides ready to take you on great adventures so visit Wales and see how the red dragon thrives.
Let the activities begin!
Top 10 Things to Do in Wales
1
Lovely Llandudno is one of the best and loved seaside resorts in Wales. Guided Tours to Llandudno are a perfect way to see the stunning views all the way across The Irish Sea. With a lovely welcoming open promenade devoid of any stores as the Victorians wanted to have a bright and clean walkway, the street behind is full of quaint gift shops and cafes selling local cuisine and treats. 
2
Not only is Anglesey a spectacular place but guided city tours will take you to the railway where most tourists get the photo op of a lifetime at the worlds longest place name "Llanfairpwllgwyngyllgogerychwyrndrobwllllandysiliogogogoch". The coastline has many quaint fishing villages with sandy beaches and distinctive lighthouses. The mild weather and lovely views make Anglesey a must-see destination when visiting Wales.
3
Known to be the most beautiful part of Wales The Brecon Beacons Park is a trekking and hiking paradise. Situated in the Black Mountains, the Park has some stunning waterfalls like the Henryd Falls and magnificent caves full of adventure for any thrill seeker. Guided tours are available, however, book in advance as most of the trips are weather permitting.
4
12 miles outside Aberystwyth in Wales is the stunning Devil's Bridge, private custom tours are readily available to this region. You can explore the River Mynach and the Rheidol Gorge and then follow the natural Falls trail which will take you from the top to the bottom of Devil's Bridge. Watch out for the Jacobs Ladder as the hike up can be a little dangerous but worth it for the panoramic sightseeing valley views.
5
The Snowdonia hills and mountains are located in Gwynedd, Wales and are top destinations on private sightseeing tours. Standing 3,000ft and with 14 peaks, you can see this mountain region from as far as the west coast. Snowdon is the most famous of the peaks and can be accessed by train with sensational views, and if possible, a must do trip. The National Park is excellent and very popular for climbing and hiking in the Welsh Region.    
6
Portmeirion Hotel Resort is a beautiful attraction situated on the coast of The Snowdonia National Park in North Wales.  Constructed between 1925 and 1975 with beautiful gardens, coastal walks and churches when you book in for an overnight stay you can explore the village as the area is closed down to the public. It will remind you of a little fishing village, but Portmeirion has a lot to offer tourists on any custom tours.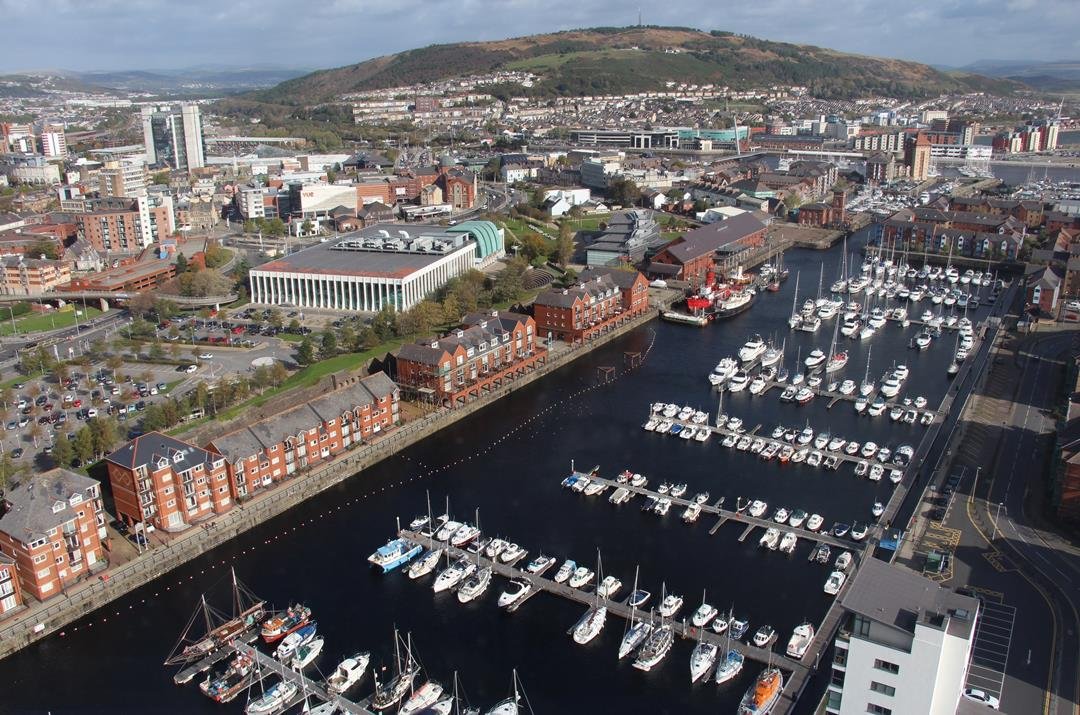 7
Swansea is the second oldest traditional town in Wales; private city sightseeing tours will not disappoint you with it's vibrant nightlife and cultural scene. This area of Wales is perfect for high-end activity sports like cliff diving, rafting or any types of watersports, which are a huge draw for any daredevils but there is also plenty of cultural tours to museums and galleries when you are visiting Wales.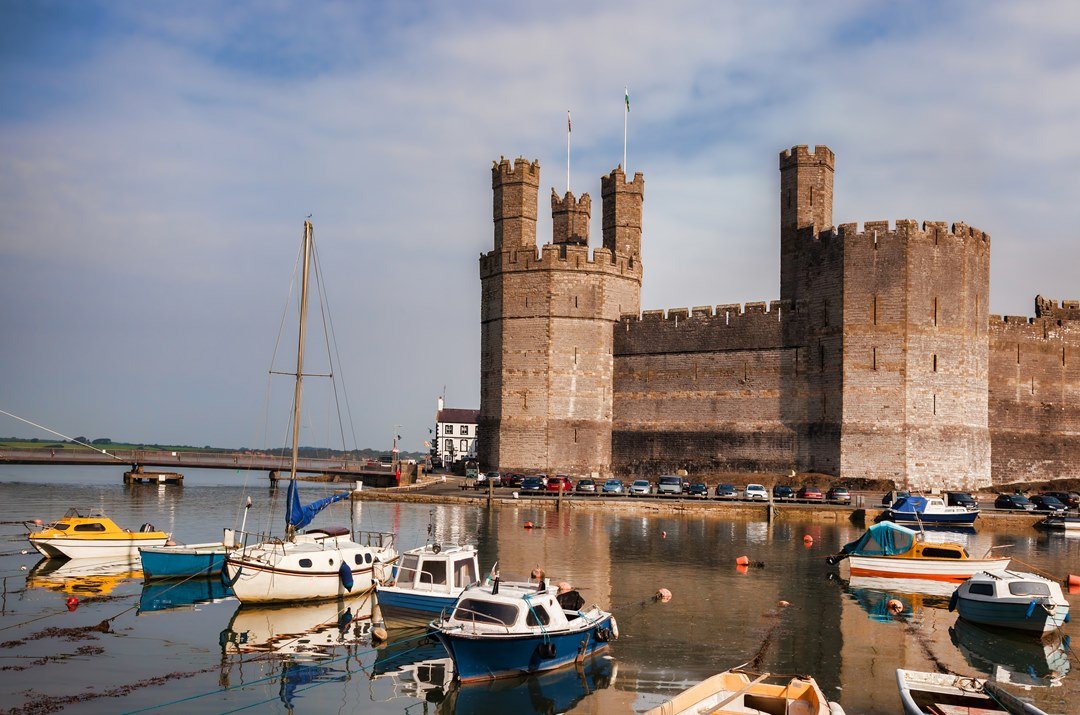 8
Constructed sometime around in the 13th century by the then King Edward 1 as a gift for the First Prince of Wales, private Caernarfon Castle tours are a stop on every City Tour in the region. It boasts to be one of the biggest and most imposing castles in the country and has 13 huge towers with two massive gates and on first glance, it is awe-inspiring. Situated near The River Seiont, it has a moat, and its heritage continues to this day.
9
Just on the north coast of Wales is Conwy, private escorted tours to the Conwy Castle and around this medieval town are perfect. There is a suspension bridge from which you will get the best views of the Castle and Conwy town. King Edward, I built a massive wall surrounding the city which is a sight to see, and there is an original 14th-century house still standing, but one of the biggest highlights is The Smallest House in the UK.
10
Cardiff is a wonderful city that offers many diverse private sightseeing tours and attractions to it visitors every year. From award-winning golf clubs, rugby matches, world-renowned choral festivals and sightseeing opportunities that are just breathtaking Cardiff has it all. Located on the beautifully stunning Severn estuary, the Welsh capital will keep you coming back for more time and time again.   
Try Custom Tours to the Welsh Eisteddfod to See Some World Famous Choirs
Llangollen hosts one of the most famous Eisteddfod's in Wales with scores of choirs, folk dancers and signers in the world attending. Many tourists flock to this region and include the 3-day festival into their private escorted tours as a highlight of the holiday to Wales. Thousands of people descend on the town, so it comes alive with many bright cultures with amazing choral talent.
The festival started in 1947 and has been going strong since with many competitions over the weekend of the festival the top draw is The Choir of the World competition which is just unbelievable to watch and will draw you back to Wales again and again.
Travel Tips for Wales
Best Time To Visit Wales
Wales is open at any time throughout the year and ready for visitors, the weather while sometimes cold in the winter time is tolerable for any City tours. Try to book your private Wales tours in advance, as the cities are busy throughout the year and tickets for many of the attractions and festivals book out very quickly. Plan ahead and have your itinerary ready as there is a lot to see and do.
Typical Costs in Wales
Accommodation in Wales can radically vary in price depending on how close to the big cities you are staying. If you are touring in Cardiff or Swansea, there will be some larger more exclusive hotels available, but they may be expensive so try and book ahead. Many sightseeing tours may need to be pre-booked so plan well and try to see as much as possible on your Wales Tour.
Know Before Visiting Wales
Wales has an extensive public transport system with excellent rail and bus services around all the villages, towns and cities. Try to stay with your tour group as cities in Wales are busy but when your tours move out to the vast countryside, it is easy to lose your way. The currency in Wales is the British Pound, and it is the only currency accepted in many hotels, bars and shopping centres.
Weather in Wales
Springtime is a perfect time to visit Wales when the temperatures and scenery are ideal for sightseeing tours. However, the spring through to the summer is peak tourist season so hotels prices will reflect this! Always try to be prepared for the changeable weather in this region of the United Kingdom while the morning might start sunny and bright by the afternoon it could be raining and breezy.