Muchas Gracias for Fun, Sun and Beaches, Private Tour of Cabo San Lucas
Private tours of Cabo San Lucas will leave you saying 'muchas gracias' for all the great fun, fabulous sun and sandy beach activities that you will have there.
You can have it all when you come to Cabo San Lucas with the excellent combination of spectacular scenery and great weather.
Situated on the very southern tip of the Baja California peninsula which is eight hundred miles long, this resort city is well known for its great beaches on the shores of the Sea of Cortez and the Pacific Ocean.
Cabo San Lucas has a sister city which is called San Jose del Cabo and between both of them, they have everything you need for relaxing or active experiences and they are surrounded by extraordinary Natural beauty.
Cabo San Lucas is beaches, fun, activities and wild nights out. San Jose del Cabo which is twenty miles northeast is a bit different in that it is a romantic and charming colonial town. Read More...
Take a Sightseeing Tour to El Arco the Famous Rock Formation in Cabo San Lucas
Out of all the activities and things to see in Cabo San Lucas, the most popular is a sightseeing tour to El Arco. This is one of the granite rock formations at Land's End, in the form of an Arch.
The other top attractions are the major fishing expeditions to catch the 'big fish' or playing a round of Golf on some great golf courses that are designed by legendary golfing heroes.
Not forgetting the fabulous golden, sandy beaches with crystal clear seas to swim in. There are also many water related activities that include snorkelling, jet skiing, paragliding and water boarding to name a few.
The top rated restaurants with delicious food, the entertaining bars, music venues and nite clubs are the icing on the cake for a trip to Cabo San Lucas.
Top 10 Things to Do in Cabo San Lucas
1
Take a sightseeing boat tour to El Arco at 'Lands End' which is a limestone arch in among giant rock formations that has been carved over a millennia by the potent tidal waves and strong powerful winds. This is a spectacular sight and is a very romantic tour to take at sunset. Another thing to watch out for when you are on this tour, are the sea lions that may be basking on the shore.
2
When on a sightseeing tour of San Jose del Cabo, you will see the Mission of San Jose del Cabo Church which is located in the heart of Cabo. This church was founded in 1730 has brilliant white bell tower and an impressive interior. It acknowledges the life of a Jesuit priest who was martyred on the site the church was built. This is a peaceful escape from festivities and beach parties.
3
Playa del Amor or better known Lover's Beach is one of the most famous pieces of shoreline in Cabo and a perfect place to relax. It is easy to get to by water taxi, or when you are on a sightseeing boat tour, they will stop at the beach for awhile. The 'Lands End' rock formations are the spectacular views from this beach. So enjoy the golden beach and clear blue waters.
Parroquia San Lucas Evangelista
4
The Parroquia San Lucas Evangelista in Cabo San Lucas is one of the oldest building in the town and a place of real historical importance. When on a sightseeing tour of the town, you can find it just off the town square. If you get a chance, it is beautiful to experience mass here and it doesn't matter if you are not religious, the locals welcome everyone. The masses will be in Spanish.
The Natural History Museum of Cabo San Lucas
5
It would be hard to miss the Natural History Museum of Cabo San Lucas as there is a Whale skeleton just outside it. On a guided tour of this museum, you will see exhibitions on geology, archaeology, biodiversity, paleontology and the culture and traditions of the local people of Baja California Sur. A highlight exhibit is the one of the two million old Zebra jawbone fossil.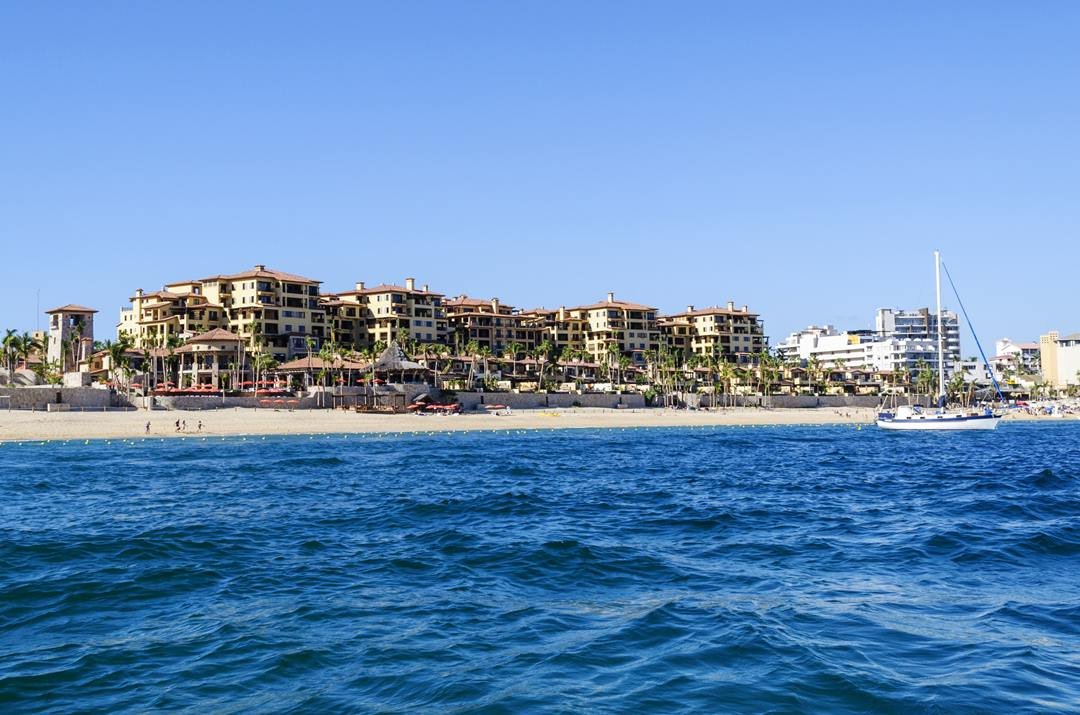 6
Playa el Medano is the beach of madness in Cabo San Lucas especially during Spring Break. It is regarded as the centre of social life with two miles of restaurants, cafes, cards, shops. There are a number of water activities that you can do here which include kayaking, wave running and paragliding. Go on boat tours to and from here. This beach tends to be a busy place all year round.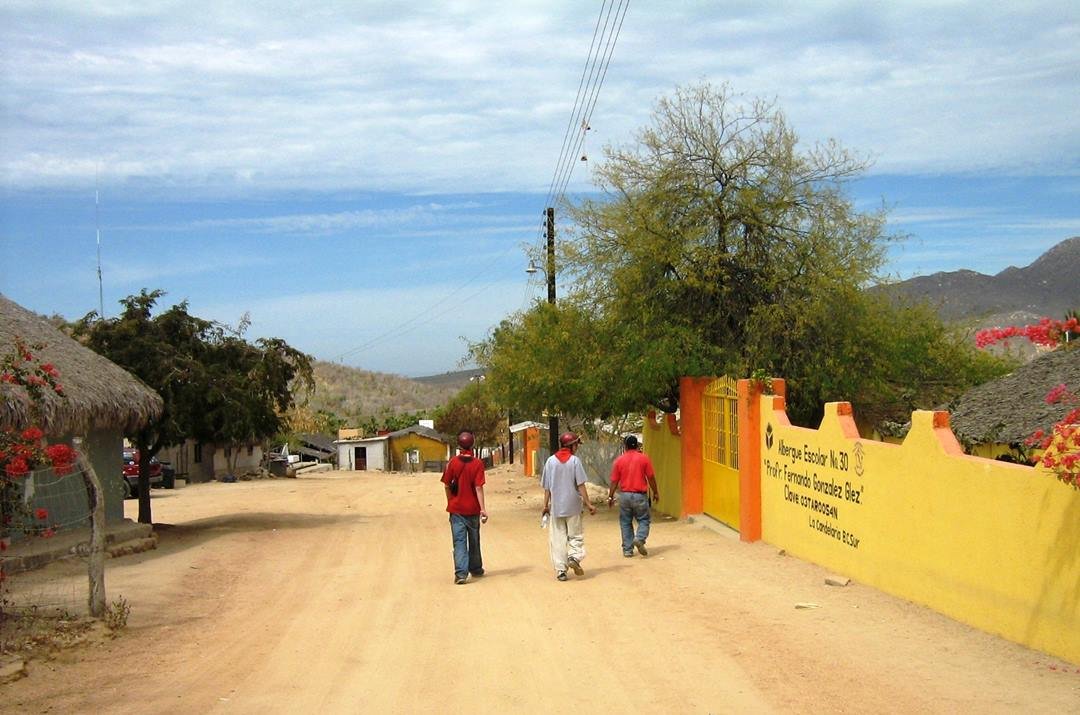 7
An interesting guided tour to take when you are in Cabo San Lucas is the one to La Candelaria which is an Indian Village some twenty fives miles north of Cabo San Lucas. It is a place that has been known for the white and black magic that is practiced here. The village is fascinating to see and learn about and the scenery is full of lush bamboo, mango trees and palm trees.
8
To take a sightseeing tour to El Faro de Cabo Falso which when translated is called The Lighthouse of the False Cape, you will have to go with a 4x4 vehicle or on horseback. This lighthouse or what is left of the lighthouse stands on a cliff some five hundred feet above the water. This is an attraction that you can see when visiting other attractions close by.
Estero de San Jose Del Cabo
9
San Jose del Cabo's estuary was once a freshwater stop for Spanish ships plying Acapulco-Manila Galleon Trade, but now it is better known as. Bird and wildlife sanctuary. The bet time to take a guided tour of this sanctuary is at sunrise or sunset. Some of the wonderful birds you may see include coots, herons, pelicans, cactus wrens, frigate birds, red-tailed and sparrow hawks and ducks.
Diving and Snorkel tours in Cabo San Lucas
10
Between the Sea of Cortes and the Gulf of California, there is no shortage of exceptional areas to go scuba diving or snorkelling. Almost every tour boat found in Cabo San Lucas caters for diving enthusiasts and there are daily tours going to different areas. An excellent place to explore is the coral reef off Cabo Pulmo which is on Baja California Sur's stunning east coast.
Travel Tips for Cabo San Lucas
Best Time To Visit Cabo San Lucas
The best times vary with what you want. If you like Cabo San Lucas crowded and lively then you should visit during the months of December to April. It is also the best time for whale-watching. However, the recommended time to go is during May to June, when the prices are reduced and there are fewer crowds, especially when in sightseeing tours. The weather temperatures are still comfortable too.
Typical Costs in Cabo San Lucas
Cabo San Lucas is slightly more expensive than most other resorts in Mexico but still cheap by international standards.The cost of flights, accommodation, meals in restaurants, sightseeing tours and activities all rise during the most popular months of November to February. An example of the difference in prices, an evening meal of seafood, beef or vegetarian costs from US$5 to US$15.
Know Before Visiting Cabo San Lucas
First of all, do your research on whether you require a visa to enter Mexico. Another important tip is, if you want to visit Cabo San Lucas during the most popular months, you have to book accommodation and even activity and sightseeing tours as much in advance as possible. When taking a taxi, always agree on the fare before getting into the taxi. Only drink sealed bottled water.
Weather in Cabo San Lucas
The climate in Cabo San Lucas is described as arid Sonoro Gulf Desert. There are on average 350 sunny days and very little rain. The temperatures during the year can go as high as 37 degrees Celsius but only as low as 23 degrees Celsius. Generally, the hottest months are July and August. The coldest month is January. The most rain is during August and September but not enough to ruin a holiday.
Let the activities begin!