Private Brussels Tours to the Hub Of European Culture
As the hub of European culture and institutions, Private Brussels tours have a lot more to offer than most people expect. Aside from its acclaimed chocolates and beers, there are almost 90 museums, magnificent parks, architecture, bars and much more to see in private Brussels tours. Playing a pivotal role in how Europe was created, Brussels is often referred to as the capital of Europe.  Read More...
Explore the sites of the beginnings of the city over 1500 years ago, the town that is known by many as the capital of Europe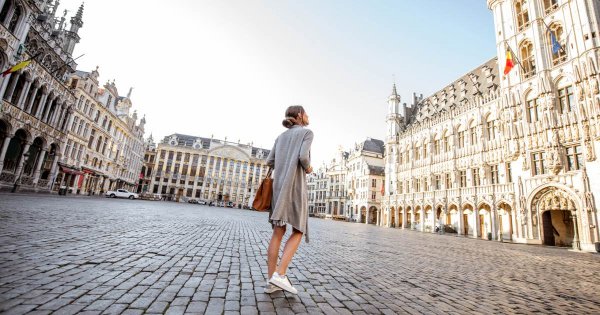 The cityscape swings from distinguished to eccentric to dilapidated and back again. Art deco facades face off against 1960s concrete developments, and regal 19th-century mansions contrast with the shimmering glass of the EU's Gotham City. This whole maelstrom swirls out from Brussels' medieval core, where the Grand Place is surely one of the world's most beautiful squares.
Brussels, however, remains a cultural centre with a cosmopolitan feel. It is not unknown that the people of Brussels like to eat and drink a little differently. Here are some deeply ingrained habits: delicious fries have to be double fried, and the classic waffle comes with a snowfall of icing sugar. They even have their own biscuit: the cinnamon speculoos.
In addition to the celebrated beer, which many visitors focus their trip around. The city has also been fortified by a host of foreign cultural influences, which means there is always something to catch your imagination. It can be challenging to pick a lane when it comes to guided walking tours of Brussels - With hundreds of them exclusive to the Art Nouveau gems, comic book murals, chocolate havens, and expert beer cafés scattered throughout the city, choosing one can prove quite the challenge!
Let the activities begin!