Take a Private Tour to El Gouna, the Most Luxurious and Enjoyable Sauna
Take a Private Tour to El Gouna, the most luxurious and enjoyable Sauna, a Town in Egypt like no other.
El Gouna is a self-contained beautiful town that spreads across islands and lagoons
This desert paradise started from one man's wish to find the most beautiful place beside the sea to build a house and jetty for a small boat.
It was only twenty-five years ago that this search ended when businessman Samih Sawiris found this location that was ideally situated on the west coast of the Red Sea and close to the city of Hurghada which has an airport.
Once friends and family came to visit, they did not want to leave and before, bit by bit, El Gouna grew into what it is today.
It is completely understandable how all this happened because when you visit this superb town, you will not want to leave. The shimmering, inviting azure waters and the backdrop of dramatic mountains, magnificent!
Let the activities begin!
Top 10 Activities and Places to See in El Gouna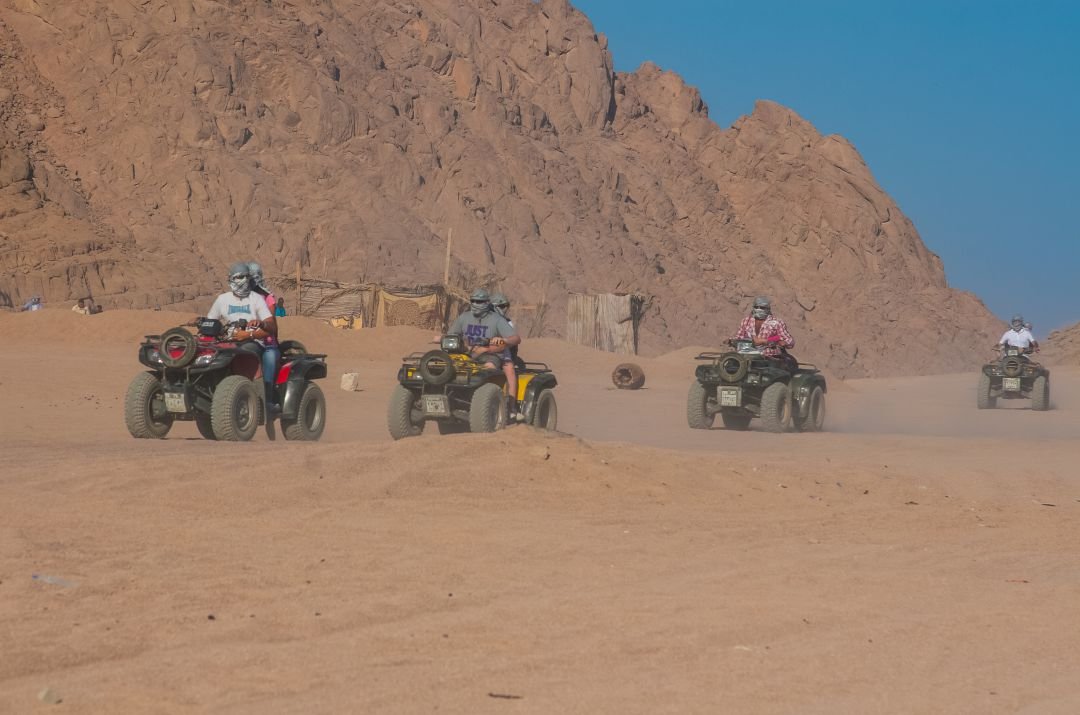 1
Take a private tour by Jeep or Quad Safari when in El Gouna. These exciting tours vary from racing through the vast desert on a quad bike, climbing the slopes of Red Mountain by Jeep and then spending quality time with the lovely Bedouin families in the villages you are brought to. These tours are excellent and for the most time thrilling and exhilarating. It is a fantastic way to see the outskirts of El Gouna.
Catamaran Sailing Cruises
2
For an awesome day out, why not go on a sightseeing tour of the coast and reefs with Catamaran Sailing Cruises. These cruises are out of this world and especially the catamaran which has part of the deck in glass and you get to look directly into the sea. Excellent snorkelling and diving opportunities around coral reefs or swimming with the Dolphins are only examples of things to do on these cruises.
3
While many people are interested in sightseeing tours there are adrenaline junkies who want much more and here at Slider Cable Park; they get just that. Think of skateboarding on water without the wheels and you get Wakeboarding. This park is one of the largest in the world wake parks and the first one to be built in Egypt. There is a swimming pool, beach volleyball area and excellent restaurant and bar for after the activities.
4
El Gouna is a place of paradise and the opportunities for kitesurfing here are of the highest quality. With a private tour group, go to a kite centre and have the time of your life. It does not matter if you have never do anything like kite surfing before, there are excellent training staff to help you get started. If you are an experienced kite surfer, they will make sure you are pushed to your adrenaline limit!
5
In the waters surrounding El Gouna, there are heated pools and calm reefs which are the ideal conditions for divers to explore the underwater. Organise for a group of friends to go out on a private tour and you will all have a memorable time. The diving centres are of the highest standard and your safety is their priority so be assured you will be looked after whether you are a beginner or a professional.
The Monastery of St. Paul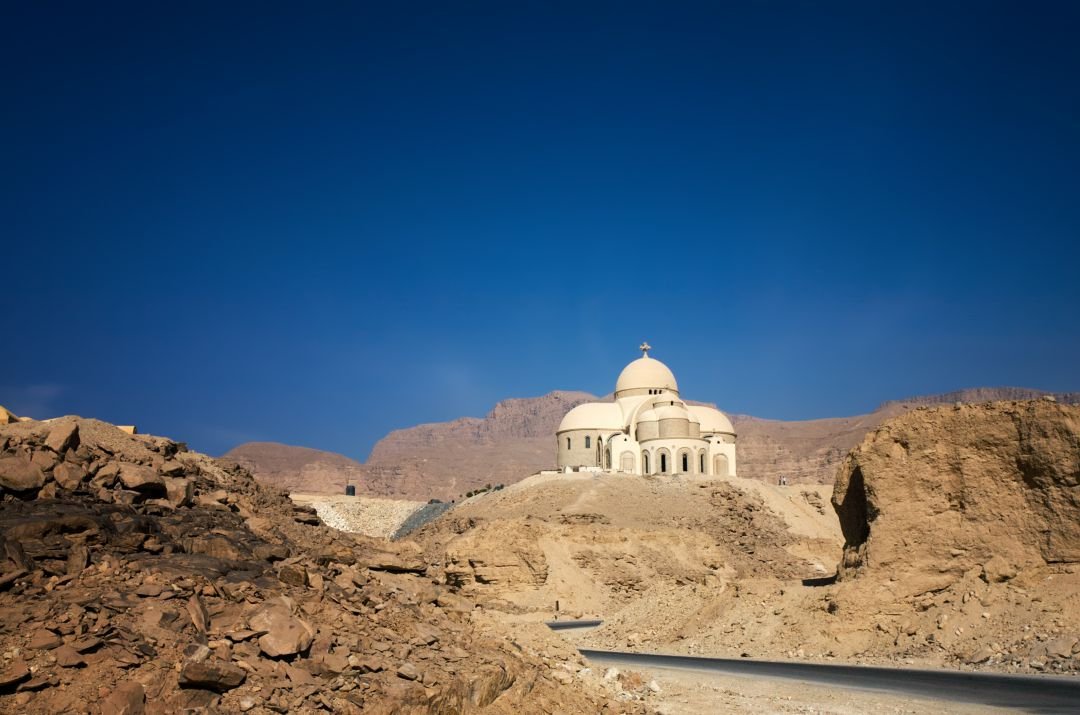 6
Take a sightseeing tour to The Monastery of St Paul which is located a few hours from El Gouna. This monastery is dated back to the fifth century and was established in memory of the greatest saints and anchorites who lived in a cave above the site where the monastery was built. See the impressive tower and fortified wall that surrounds the monastery. It is a fascinating tour and definitely one for the archaeologists.
Monastery of Saint Anthony
7
On a sightseeing tour of the Monastery of Saint Paul, visit the Monastery of Saint Anthony which is located nearby. This is a Coptic Orthodox monastery that stands in the Eastern Desert like an oasis. It is hidden deep in the Red Sea Mountains. This Monastery is the oldest monastery in the world that is still active. It is believed to have been founded in 356 AD. There are interesting artefacts to see here too.
8
It is possible to go on full day sightseeing tours to Egypt's capital, Cairo, from El Gouna. Go by luxury coach or plane, either way, you get to see and experience this amazing city. Visit the wonderful Pyramids of Giza and Sphinx and Egyptian museum before spending a few hours in the traditional Kan El Khalili Bazaar shopping. It is a long day but the conditions you travel in are first class and you have fun when travelling.
9
Another city to take a day long or overnight sightseeing tour is Luxor. It is the ideal way to explore the East and West banks of the Nile. There are tours to the Valley of the Kings, Memnon Colossi, Karnak Temple, Ramses Temple and the Alabaster Workshop. It is possible to fly on a private tour directly to Luxor, but with the first class luxury coaches, you get to see more of the country of Egypt.
10
El Gouna has the right attitude when it comes to tourists and food cuisine. The majority of hotels and restaurants in El Gouna are part of the Dine Around Gouna program which allows guests to sample the wide variety of cuisines on offer in their premises. So if you are staying in one hotel, you can get a voucher to sample the food in another hotel or restaurant. No longer when you travel all inclusive are you limited to where you eat.
By Jeep Safari Take a Thrilling Private Tour to Red Sea Mountains, Bedouin Families and the Desert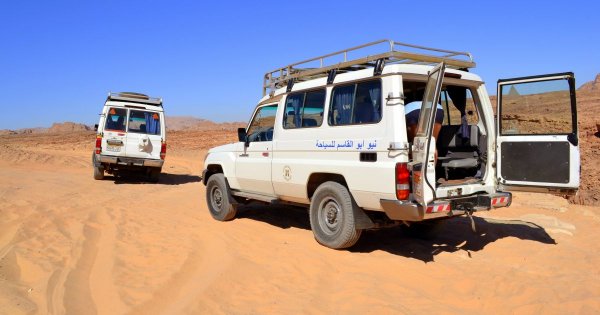 When you arrive in El Gouna, one of the first things you notice is how immaculately maintained the town is kept and just how friendly everyone is. There is a holiday atmosphere even among the residents.
El Gouna is not too far from major cities, historical sites and archaeological treasures and there are excellent sightseeing tours organised from here to these fascinating places.
However, there is much to do here with, out of this world, water activities such as wake boarding, water skiing and diving. Relax on a boat trip or take a jeep safari on a private tour of the Red Sea Mountain and desert.
With excellent facilities, thrilling activities, mouth watering restaurants and lively nightlife, all in a paradise setting, what are you waiting for, Go!
Travel Tips for El Gouna
Best Time To Visit El Gouna
El Gouna is a town where you can visit all year round. It is hot, dry and less humid during the months of May June and July. For sightseeing tours to other cities then, the best time is November, December, January and February as the cooler conditions are more comfortable for traveling. April is the wettest month of the year. There is a music festival every May which is excellent however, prices for accommodation and restaurants may be higher.
Typical Costs in El Gouna
El Gouna is a resort Town and therefore is more expensive than other cities such as Luxor or Aswan. However, having that said, it is still very reasonable in comparison to some European or American resorts. The accommodation prices vary depending on stars. The price of activities and private tours will vary throughout the year depending on how busy the town is. Food can be cheap in small basic restaurants or wildly expensive in fine dining restaurants.
Know Before Visiting El Gouna
Do your research before booking a holiday to El Gouna. The fantastic choice of resorts will dazzle you but be sure the activities associated with the resort suit your needs. Book any private tours or sightseeing tours well in advance of travelling. Crime is not a problem in El Gouna, but that does not mean you do not need to be careful of your possessions. Do not carry around any more cash than needed and always be aware of your surroundings.
Weather in El Gouna
El Gouna is basically sitting in a desert with the Red Sea one side and Mountains as a backdrop; this has an effect on the weather, it's hot! Pretty much all year round you can experience at the least very warm days but it may be cooler at night. The very hot months are May to mid-September when temperatures do not go below 30 degrees Celsius but do rise well above it. It rains for the month of April. All the other months are warm and sunny most days.