Ringing in the New Year in Canada's Terrific City of Toronto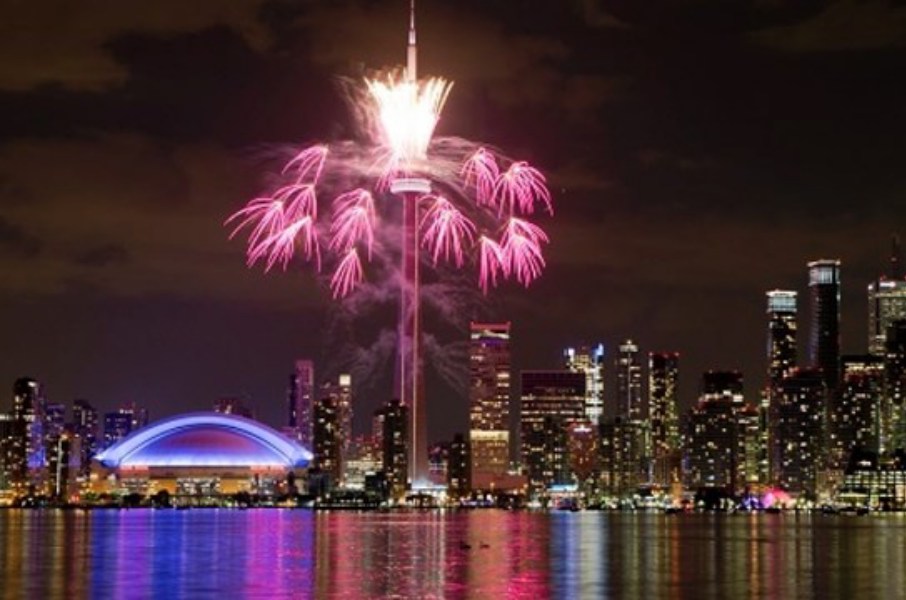 When I was 17 my friend, and I headed off on an adventure of a lifetime. My friend's sister was working and living in Toronto and she suggested that we should come out for the summer.
We gave up our jobs shelf-stacking in a supermarket and flew directly from Belfast into Pearson International airport. My friend's sister shared a house with six other people from all parts of Ireland, and it was like stepping into a home from home.
It has been forty years since I visited this amazing city and I decided that this year I would see the New Year in – in Toronto. I wanted to explore the many exciting and diverse parts of the city that would not have been on my list when I was a teenager all those years ago and to see what this vibrant city had to offer at the New Year.
This city has long been recognized as one of the most multicultural cities in the world, with over 230 different nationalities.
With China Town, Greek Town, Little Italy, Korea Town, Little India (the list is endless) all on your doorstep, it was great to visit China Town and indulge in some local cuisine.
At 1896km, Yonge Street is the longest street in the world. Beginning on the shore of Lake Ontario, it stretches north into the Canadian countryside. When I was young this was where I most liked to walk and shop, and this year it was even more exciting as the streets were still decorated with Christmas decorations.
I had never visited Toronto Island on Lake Ontario before so I took the 15-minute ferry ride and explored the islands. There were an amusement park and plenty of cafes set among many walks and bike paths. What I really wanted to do was to take my own picture of Toronto's iconic skyline which is famous worldwide and which was possible from the ferry.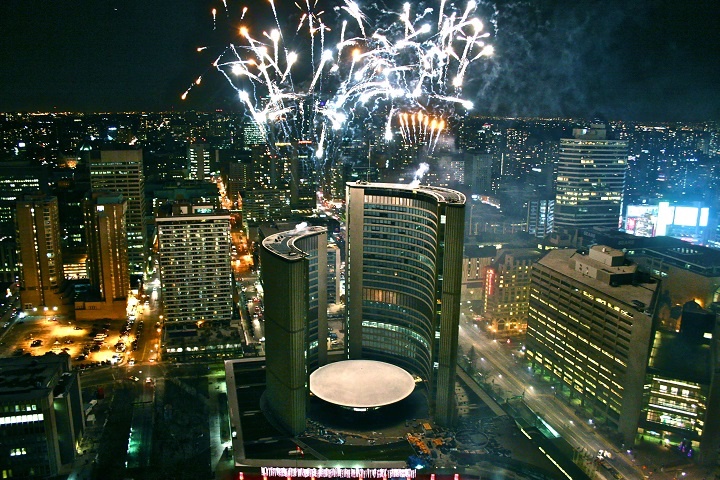 New Year's Eve in Toronto festivities can mean comedy shows, family events, nightclubbing, galas, and outdoor countdowns with great city tours. I needed to decide what to do on New Year's Eve, and there is so much to choose from.
There are shows and parties going on everywhere, and one of the most popular places to be is at Nathan Philips Square right in the heart of the city. Called "TO Canada with Love" there is going to be dynamic DJs, live electronic music, site animations, a DJ skating party and a stunning fireworks display at midnight.
Although this venue was completely booked, I thought it was worth a mention. Toronto's famous CN Tower offers a 360-degree view of the city and for myself, would have been a fabulous place to see in the New Year but they take bookings up to 6 months in advance for new year eve.
So, where did I spend New Year's Eve? On a Cruise!!!!
It would be difficult to beat this cruise on Lake Ontario. From the warmth of the heated cruise ship I really enjoyed the food and entertainment as I waited for the clock to strike midnight. And when it did – wow, I will never forget the dazzling fireworks as they lit up Toronto's skyline.