Visit the Star Wars Set on a Private Tour to the Oasis City of Tozeur
Tozeur on a private tour and you see a perfect desert oasis whose claim to fame is that it was a Star Wars movie set.
Located in the south-west of Tunisia, Tozeur is an oasis situated between the large salt pan Chott el Djerid and the smaller salt pan Chott el Gharsa. It is one of those places whereby once you are there you do not want to leave.
This full of character and enchanting city is quite a bit different from the likes of Tunisia's coastal cities such as Hammamet and Sousse. Apart from the obvious, it does not have beaches. This town is surrounded by palm groves that look amazing set in the desert sand.
The old town or Medina as they are called in Tunisia is the most atmospheric part of Tozeur, The bricks which are a unique pattern in the architecture is made from kiln-fired clay that was made locally. The narrow winding alleyways are full of little shops and very welcoming locals sitting outside their homes. Read More...
Take an Exhilarating Jeep Safari to the Chott El Djerid
There are many great sightseeing tours or desert jeep safari tours that can be done to areas surrounding the city of Tozeur.
A desert jeep safari tour to the Chott el Djerid is just one of those tours. During the summer this salt lake dries up and leaves odd and unusual patterns in the salt crust. The never ending horizon offer great photo opportunities.
Other areas to see that are not too far from Tozeur are the oasis of Mides, Tamerza and Chebika or El Hamma du Djerid which has four villages within this oasis.
For Star Wars fans, they can visit the now abandoned spot where parts of Star Wars the Phantom Menace was filmed, Onk Jemel. The dome-shaped houses and other pieces of the film set that were used in the movie are still here left to whither and age.
Top 8 Things to Do in Tozeur
1
Go on an exhilarating desert jeep safari to the largest salt pan in the Sahara, Chott el Djerid. During the winter when it rains this can fill with water depending on the amount of rainfall but during the summer it dries up completely leaving rather unusual but interesting patterns on the salt crust surface. There are excellent photo opportunities looking out over the horizon and mirages are seen more often than not.
2
When on sightseeing tours to Tozeur, you really should make a point of touring Medina, the Old Town part of the city. Walk through the labyrinth of alleyways and admired the unique patterns of the bricks in the Tozeur architecture. There are many souvenir shops and traditional desert houses side by side and sometimes the houses are joined on the first floor by a covered bridge above the alleys.
3
There is a quaint folk museum in the city of Tozeur that is housed in a building called the Koubba of Sidi Bou Aissa. It is very interesting because the traditional life of households in Tozeur is explained on a day to day basis through a series of exhibits. There are also displays of ancient Roman artifacts, local craft products, coins, pottery, Qur'anic inscriptions, furnishing and wedding costumes.
Camel rides through the Tozeur Oasis
4
The Oasis in Tozeur is a very serene, peaceful and tranquil place. The date-palms shade the many pathways that wind through this lush green land. There are many great ways to experience this beautiful desert garden such as walking tours, camel rides, on horseback or horse-drawn carriage and even on a donkey. Be sure to explore the little hamlets that are found in the Oasis.
Mides, Tamerza and Chibeka Oases
5
From Tozeur, there are excellent day tours you can to places outside of the city and the Oases of Mides, Tamerza and Chibeka is one of those tours. Go with a desert jeep safari tour to see these oases that are located upland from Tozeur. Due to the wells from underground water deposits, the land is fertile and beautiful. On the jeep tour to the oases, you have to drive through hills and cliffs.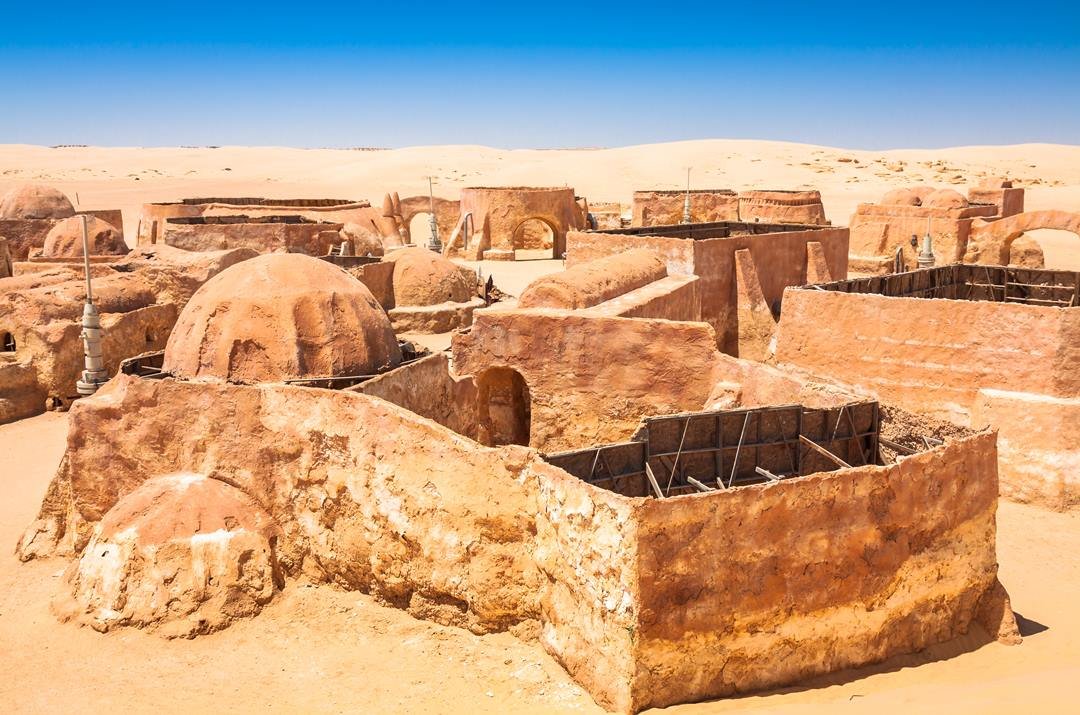 6
Should you not be a massive Star Wars fan, it is still a good talking point to say you visited the movie set where Anakin Skywalker lived and raced in Star Wars the Phantom of Menace. Now an abandoned area, except for desert jeep safari tours to it, you can see the dome-shaped houses and other film set pieces. The area is surrounded by large dunes so you can have great fun on the jeep safari racing over them.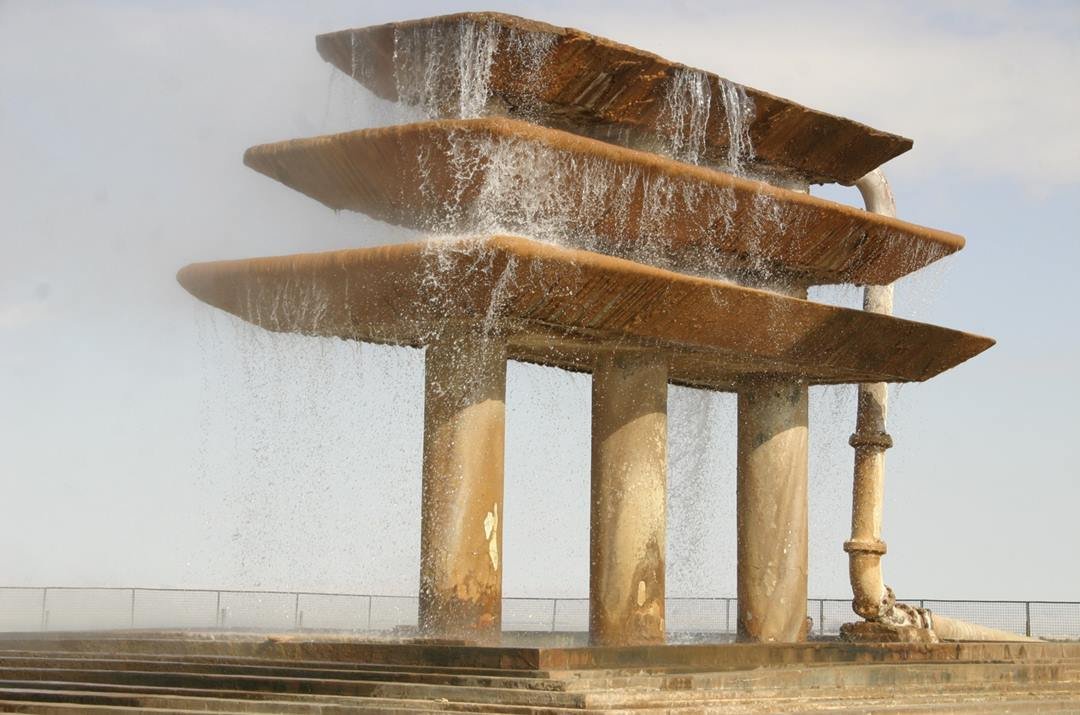 7
Not very far from Tozeur is another oasis called El Hamma du Djerid. On a sightseeing tour or while on a desert jeep safari tour, stop off here for the experience of the six hot springs and visit the four little villages. These hot springs have been used for hundreds of years for medicinal purposes due to the rich mineral deposits in the waters. They have worked wonders on many skin conditions such as eczema.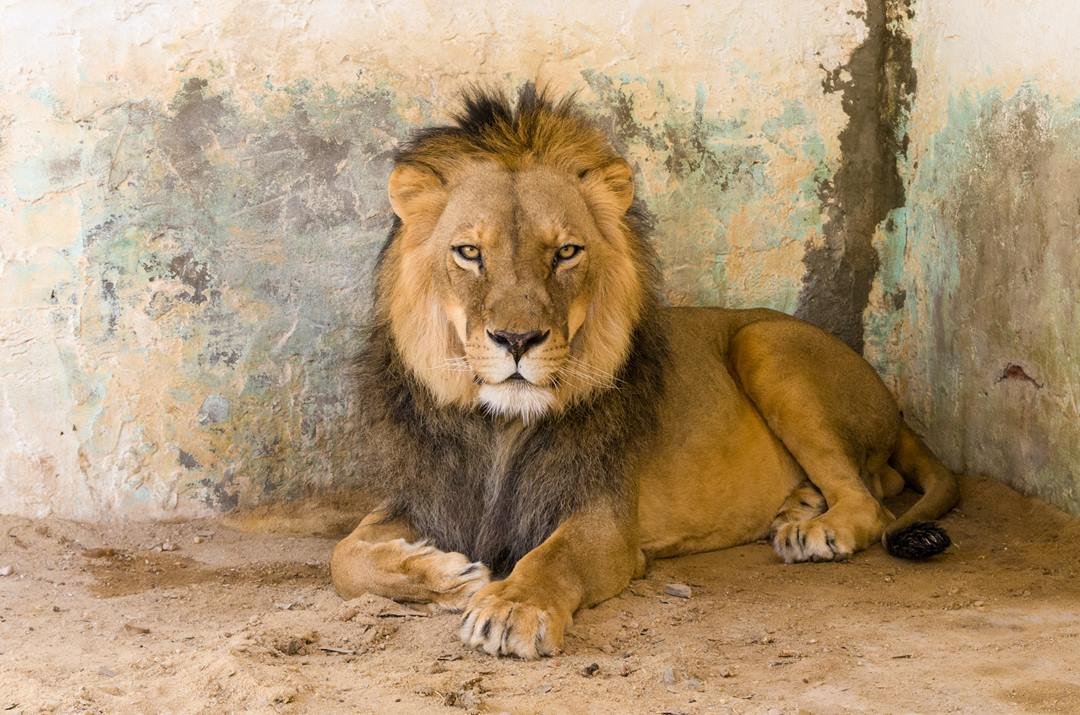 8
Another place to visit outside of Tozeur is the Zoo du Desert. Again you can see this while on a sightseeing tour of the area or go by a desert jeep safari. Zoo du Desert is where you can see endemic desert animals and in the little Botanic Gardens called Paradis there are many oasis plants such as aloes cacti, henna, acacias and pomegranate trees. There is a very nice cafe to sit and relax in too.
Travel Tips for Tozeur
Best Time To Visit Tozeur
The weather in Tozeur is very warm to hot all year round, so it is possible to go at any stage of the year. July and August are extremely hot and it can be very uncomfortable outdoors midday to 3 pm. March, April and November the temperatures are in the mid 20's Celsius and ideal for doing activities and going on sightseeing tours however there will be a small amount of rainfall, especially in March.
Typical Costs in Tozeur
Tozeur is one of the cheapest city's in Tunisia to visit and your money goes an extremely long way here. A three-course meal for 2 people in a mid-range restaurant is only US$5 or a snack during the day will be approximately US$2. There are not a whole of choices in restaurants, but still, the prices and food are excellent. You can get a bottle of imported beer for 53 cents or a cappuccino for 45 cents.
Know Before Visiting Tozeur
Before booking anything for Tozeur, do some research on the area to ensure it offers everything you want from your trip. If you are planning on being there during peak season, then you really should pre-book any sightseeing tours, guided tours or desert jeep safari tours. Tozeur is pretty much crime less, however, you still need to be careful when carrying your money or walking alone at nighttime in dark alleys.
Weather in Tozeur
The climate in Tozeur is described as 'Desert' climate. There is very little rain and absolutely no snow. The temperatures during the months July and August can average around 40 degrees Celsius. May, June and September temperatures are around 30-34 degrees Celsius. March, April, October and November have temperatures in the 20's and January, February and December have temperatures in the late teens.
Let the activities begin!