Private Giverny Tours Will Immerse You in the World of Claude Monet  
The pocket-sized country village of Giverny, northwest of Paris, is a place of pilgrimage for devotees of impressionism. Private Giverny Tours will immerse you in the World of Claude Monet visit his house where he lived until his death in 1926 – surrounded by flower-filled gardens, which is now the immensely popular Maison et Jardins de Claude Monet, try to immerse yourself in the world of Claude Monet on a private tour of Giverny. Read More...
Be inspired by this adorable, picturesque little town on a private guided tour to Giverny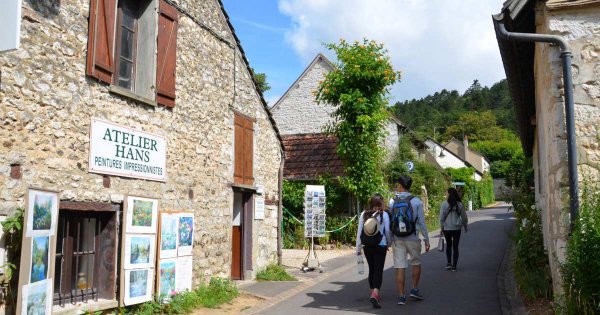 Take a custom tour of Giverny to see the surrounding hills garnished with wildflowers which create the perfect setting for nature walks, rambles and hikes.
See the Claude Monet gardens on a customized tour of Giverny. This is where he created his renowned water lily series, Les Nymphéas, in this adorable little town which is perfect for taking a stroll, dotted with delightful country houses that rival Monet's
Although the leading sights are closed from November to Easter time, along with most accommodation and restaurants, there's little point visiting out of season, albeit you will have the streets and a few sights all to yourself on a guided tour of Giverny.
Let the activities begin!