Let Your Troubles Melt Away With an Amazing Malta Guided Tour
On a Private Tour let your troubles melt away with an amazing guided tour in Malta. A country packed with temples, hidden coves, cliffs and sandy beaches Malta has it all.
On a guided sightseeing boat tour, see the cliffs from the best vantage point and relax before maybe scuba diving to check out the hidden treasures under the sea. The contrast of the coast and the rocky limestones cliffs here is second to none.
Watch out for the hidden bays and swim in the clear waters. Malta has held one the longest track records of safe and clear dives in Europe. With no tides and a very small amount of current, it's perfect for novice and skilled divers, and there is plenty of treasures to find.
Music and Theatre and are also very popular in Malta and the surrounding islands, so visit the famous Valletta Manoel Theatre or any of the two opera houses in Gozo or if you are really lucky and take in an open air Opera WOW!!. Read More...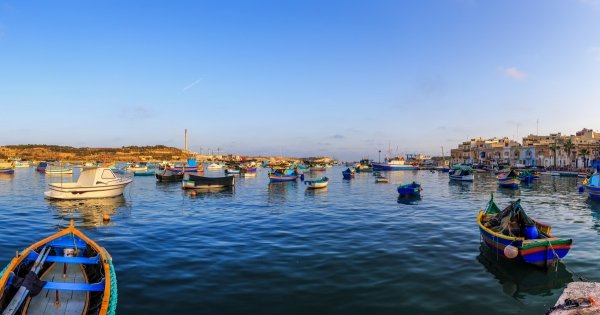 You can do a lot of sightseeing trips in Malta, but it's not just an island of fun it is also the island of romance. A lot of couples head to Malta to get married as it offers such a range of wedding packages.
Pre-arrange your wedding package with your private tour coordinator; you can host a traditional day with a seated meal or a casual buffet. The idea of being married on the beach appeals to so many people, and Malta is more affordable that the Caribbean and just as fabulous.
You can have your ceremony in one of the grand baroque palaces with stunning gardens.
While touring Malta, please make sure you take a guided tour to Mdina is still a place steeped in history and fables. Its splendid dark streets wind around the ancient walled city said to be one of Europe's finest examples of baroque and medieval architecture. Impressive Palaces belonging to Maltas Noble families still line the streets of 'Citta Notabile' or the Noble City all adding to its timeless atmosphere. At night this mystical city is still lit by lamps, and there is an air of peace and serenity everywhere.
Top 10 Things to Do in Malta
1
Take a guided tour to the best preserved prehistoric sites in Malta. It is located on top of cliffs so not only do you have the archaeology site to explore you have the most amazing views to see looking over the Islet of Filfla. As you enter the ruins of the temple, the front has been restored to give you an idea of how it was originally. There is a huge amount to explore and worth every second it takes to see it all.
2
Take a private tour by boat to this island that is situated between Malta and
Gozo
. For anyone interested in snorkelling, this is heaven. The island is almost uninhabited and has a sheltered inlet called the Blue Lagoon as its main attraction. The lagoon has white sand and aquamarine water that you just melt away in. Visitors come in winter too, as it is a great place for walkers and photographers.
3
Take a guided tour of Tarxien Temples which are also known as Megalithic Temples of Tarxien. These prehistoric temples are regarded as being the most unique in the world and are included in the Unesco World Heritage Sites. Found near Paola, you can make out from the ruins such things as semi-circular rooms, apses with a concave facade and each of the 3 temples are in the shape of a fat lady, with each one bigger than the other.
4
Located outside
Mdina,
St. Paul's Catacombs are underground Roman cemeteries all interconnected. The catacombs have nothing to do with St Paul; they were given the name because they are found near St Paul's church. These are the earliest evidence of Christianity in Malta and the largest archaeological site of its kind. A fascinating tour in and around these catacombs.
5
The Victoria Lines or as some people like to call it 'the Great Wall of Malta' was built as a mechanism of defence back in the 1890's by the British military. It is now a national landmark that runs for 12 km from Madliena to Rabat. Take a guided tour as there are areas where you could stray off the track. The views and scenery as you walk are terrific. Most important: make sure you have plenty of water with you for doing the long trek.
6
The southern coast of Malta is home to The Blue Grotto and a must see. It got its name from a soldier who thought it looked like a grotto in Capri. Attracting thousands of tourists a year this site is spectacular. Its claim to fame is, of course, that is was one of the locations used in the movie Troy featuring Brad Pitt. This natural grotto has amazing natural light and the caves surrounding it reflects fabulous light and colours.
7
A unique private tour is a day diving in
Valletta
. The uniqueness is that you get to dive around the wreck of a World War II destroyer the HMS Maori. This destroyer saw a lot of action and was bombed in 1942 while defending Malta. During your dive your get to swim through the wreck which has panels taken out so easy access to in and out, and sees camouflaged scorpions, seahorses and much more .
8
On a sightseeing tour of Kalkara, you have to go and see Fort Ricasoli. While at present you cannot enter the fort, you can still see so much walking around the outside. This Fort dates back to 1670 when it was built by the Order of Saint John. It is famous for being the location for big movies such as Gladiator and Troy, but the nowadays it is most famous for being the filming location for Games of Thrones where it doubles as 'Red Keep'.
9
When the city of
Valletta
was first being created, St. Augustine Church was built. The architect Girolamo Cassar laid the first stone in 1571. A guided tour of this church will bring around all the fabulous nooks and crannies of the beautifully built church. The statues, sculptures inlaid into the church, the domes painted ceiling, or the golden archways are incredible!!
10
In
Vittoriosa
you will find the Malta Maritime Museum while on a city tour. This museum is the largest museum of any kind in Malta and it records the maritime history of Malta and of around the Mediterranean. As you stroll through this Old Naval Bakery, which itself is historical, you will see the world's largest Roman lead anchor and artefacts going back centuries. This museum is huge in size.
Let the activities begin!