Kick Off Your Adventures by Safari Jeep on Private Tour of Kimberley
You will have a Diamond of an Adventure when you go on a Private Tour of Kimberley which is capital to the South Africa's Northern Cape Province. This city is or was very well known for diamond mining in the 19th century.
Kimberley is steeped in semi-desert beauty and a place to find solitude in a destination of large skies and bold hues, from red earth to golden grasses.
Apart from diamond mines and their history, there are other exciting places to visit just outside Kimberley. The Kalahari (Kgalagadi) Transfrontier Park which is one of the world's largest wilderness areas is only six hours away from the town of Kimberly. An area that has been described by many as having red dunes and dry rivers with amazing wildlife that includes the likes of wildebeest, springbok, raptors and black-maned Kalahari lions.
Another excellent place to visit a few hours outside of Kimberley when on a holiday or backpacking, is Augrabies Falls National Park. See the Orange River dive into a gaping gorge at the sixth largest waterfalls in the world.
Let the activities begin!
Top Things to See and Do in Kimberley
1
When Kimberley was once the Diamond City of South Africa during the 19th century, the mining was in full swing. In one area prospectors struck it lucky on a farm and a neighbouring hill, this area is now called The Big Hole. Thanks to the excavation and the removal of almost 23 million tonnes of earth and rock the world's largest man-made hole was created. Eight football fields would fit inside the hole.
2
As Kimberley is well known for having been a major diamond mining city, it is not surprising that there is a Mine Museum here. On a guided tour explore this open air museum that consists of a village with around 50 buildings. Some of the buildings are original and other are reproductions. In the Diamond Hall see the world's largest uncut diamond (616 carats) and 'the Eureka' which was the first diamond to be discovered in South Africa.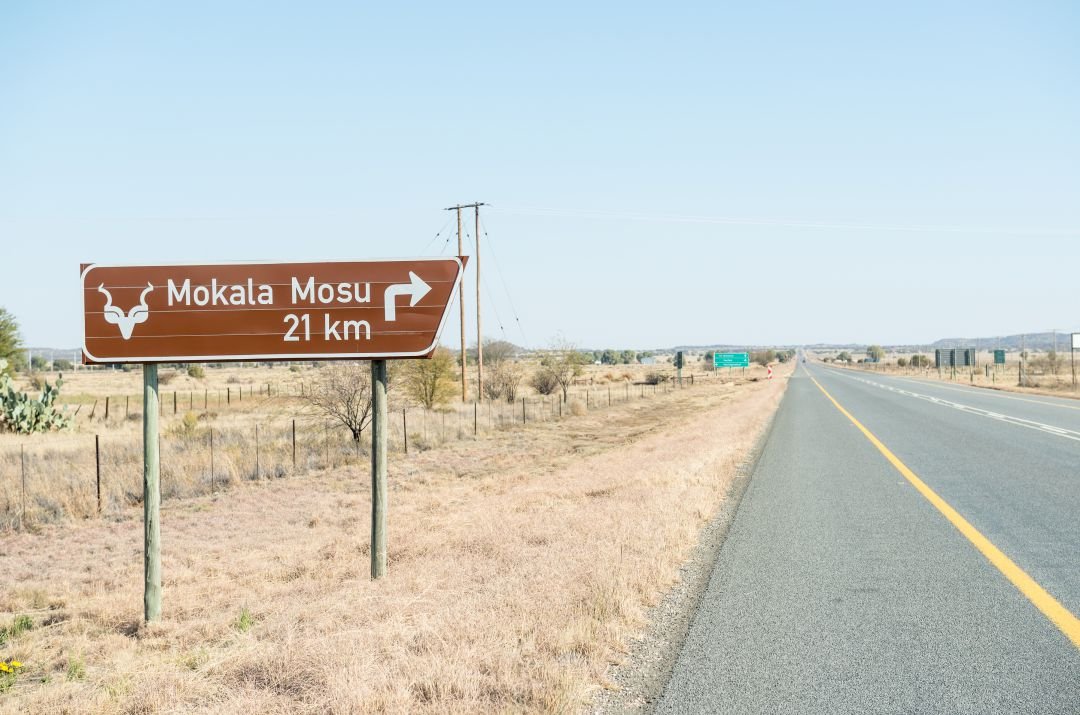 3
Situated about seventy km south to south-west of Kimberley, take a sightseeing tour of Mokala National Park. This park protects endangered species so if you are lucky you may get to catch a glimpse of a white or black rhino. As areas in this park are desert like the red earth, golden grass and dotted semi-desert trees along with the dolerite hills make for a fantastic view and photo. Enjoy horseback rides, mountain biking and hiking.
4
Take a guided tour of the Belgravia Historic Walk. Belgravia was the posh residential area near Kimberley during the Diamond Rush and many of the mini magnates had grand homes here. The walk includes entry into some of the old Victorian villas owned by the magnate such as Dunluce which is an extraordinary example of Late Victorian architecture that dates from 1897 and Rudd House. There are museums and galleries to investigate too.
5
A fascinating sightseeing tour to go on is the one to Wildebeest Kuil Rock Art Centre. There are more than 400 etchings on rocks that are believed to have been inspired by shamans trying to access the spirit world through the altered state of consciousness. Seemingly in a trance, they could control wild animals, bring on rain and heal disease.The etchings are believed to date back around 1,800 years.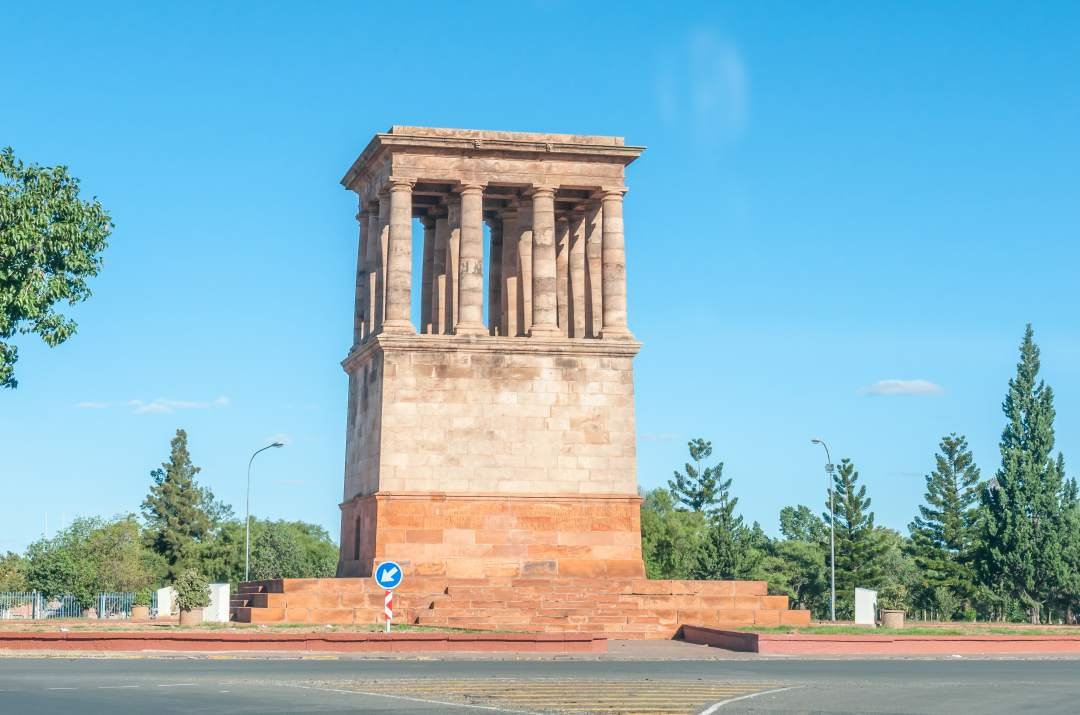 6
An example of Kimberley's history is The Honoured Dead Memorial. This monument is to commemorate the 27 people who lost their lives during the Anglo-Boer War while defending the town of Kimberley. Designed by the well-known architecture, Sir Herbert Baker, upon request by Cecil John Rhodes is made of sandstone that came from Zimbabwe's Matobo Hills and is located in Kimberley's highest point.
7
When you travel just six kilometres outside of the city of Kimberley, you come across Kamfers Dam. This is a wonderful place to visit on a sightseeing tour because it is the largest breeding colony in South Africa for the Lesser Flamingos. These wetlands here have had Lesser Flamingos in quantities of 60,000 to 80,000 and a magnificent sight to behold. It is a birdwatchers paradise but fascinating for everyone who visits.
8
Take an excellent guided tour of Sol Plaatje Museum and Library and learn all about this extraordinary man. Sol Plaatje was many things; an author, a journalist and a politician. He spoke German, English, Dutch, French, Zulu, Sotho, Xhosa, Afrikaans and his native tongue Tswana. He wrote the first English book to be written by a black South African and he was the African National Congress first Secretary General.
Diamonds Are Forever So Take a Sightseeing Tour of Kimberly's Diamond History
Diamonds Are Forever
Kimberley was once the world's capital of diamonds at the end of the nineteenth century and the turn of the twentieth century. It was the people who made their millions from diamond mining in Kimberley who financed the Witwatersrand goldfields. Kimberley will 'forever' be known for its Diamond history and for its biggest attraction (literally) The Big Hole. During the diamond excavations, this world largest man-made hole was created.
Travel Tips for Kimberley
Best Time To Visit Kimberley
The cooler months in Spring which are August and September or in Autumn months March and April are recommended. These months are ideal for sightseeing tours or guided tours. Kimberley can get extremely hot during the Summer months of December all the way to March and therefore it can be a bit uncomfortable travelling on tours but if the heat is what you like then this is your ideal time. The Winters are very cold in Kimberley.
Typical Costs in Kimberley
Probably the most expensive thing about South Africa is getting there because when you are there, it is relatively inexpensive. The biggest expense is likely to be accommodation, but if you are not too fussy you can get a night in a b&b, with an evening meal, that is basic but clean for around $70. The price of private tours or sightseeing tours will vary depending on the time of the year you are there but also they may vary between operators too.
Know Before Visiting Kimberley
There is nowhere in the world that is free of crime, so when in South Africa be careful of your belongings. Only carry enough money to do you for the day and keep it somewhere safe on your person and always be aware of your surroundings. Never walk alone at night in unpopulated dark areas. Tipping in restaurants and bars is between 10-15 percent but never feel obliged to leave a tip if the service was not any good.
Weather in Kimberley
The climate in Kimberley is mainly continental which is hot wet summers (December, January and March) and dry, mild winters (June, July and August) There is a high possibility that the infrequent rain in the summer will form the odd severe thunderstorms. Also do not be surprised if the winter temperatures at night drop to below freezing. March is the wettest month and January is the hottest month of the year.