Private Zambezi Province Zany Private Cultural Central Tours
The Zambezi river runs through Central Mozambique, and the area is known as the Zambezia Province, guided tours are available in cities like Manica, Tete and Sofala are located in the province. While this region is not high on the tourist spectrum and is mostly visited by guided tours of the Zambezi River, this province has a lot to offer if you take the time to stop and visit.
There are many highlights in this region like Gorongosa National Park, Mount Binga which is the highest peak in Mozambique, Gurúè for hiking, birdwatching and fabulous fishing. If you visit with an open mind, you will see the real and original Mozambique good and bad.
Places like Quelimane and Beira may not seem too exciting, but if you want to have a relaxing sun and beach holiday, this province is ideal for you. Read More...
Guided Gorongosa National Park for Private trekking tours in the Zambezi Province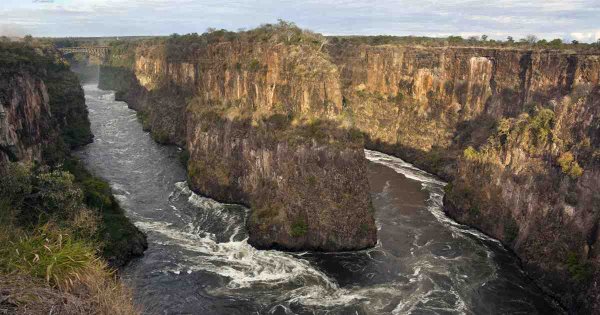 Gorongosa National Park was famous for hunting in the 1920's, and many American movie stars like John Wayne would holiday there to hunt game and take safari tours. It had come back from the brink of destruction when it was decimated by the 1975 war of independence to become one of Mozambique's favorite and first National Parks.
There are many private guided tour of the Park, and its success is primarily due to its sustainability in conservation. This beautiful wild park is full of protected species and ideally located along the Zambezi so visitors can mix some safari tour excursions with a little beach holiday fun.
Top Things to See and Do in the Zambezi Province
1
Mount Namuli is also known as The Lost Mountain in Mozambique and is the most isolated amount of mountains in the country. Many conservationists have named Mount Namuli a global Hot Spot for plant and indigenous animal life preservation. Private guided tours near to the cluster of peaks are available through guides from the Zambezi province, and the views and photo ops are uniquely beautiful.
2
Head for Zalala Beach on a daily tour excursion, and you will see the most magnificent beach with swaying palm trees and a long wavy coast. Nearby the beach is a quaint old village where when on private province tours you can see how community life is that area is and maybe pick up some souvenirs. While driving to Zalala Beach, you will pass by some beautiful coconut plantations and scenic views.
3
The Gorongosa Safari Park is involved in the largest ongoing park restoration project in Africa including The Zambezia Province. Private custom safari guided tours around the park are a perfect way to see how the animals have responded to the support and protection of park keepers and the local government. Due to the continuous efforts of charities, keepers and the general public there are many large animals freely roaming the park.
4
Mount Mabu was only recently discovered and has quickly become the center of most important rainforests in Africa. New plants are being discovered every day as researchers and botanists review the many findings from their research. While tours are not that readily available, you will pass by this region, and many tour guides like to inform their visitors about the mountain range.
5
The Cascata Waterfall is located in Gurue in The Zambezia Provence, and there is a 8km hike up the northern hills to reach it. Tour guides are available, but a lot of tourists travel from Gurue town and take on the walk alone which is very satisfying. You will need plenty of water and bring food with you, there are villages along the route where you can have a break, but no restaurants to speak of, the views are memorable and the trip unforgettable.
6
The Zambezi river is split into three sections upper, middle and lower and it runs through six different countries on its journey from Zambia to the Indian Ocean. The beauty of this monstrous river attracts many holidaymakers on private guided Zambezi tours to see crocodiles, lions, elephants and other indigenous animals up close at the many drinking holes along the river.
Travel Tips for Zambezi Province
Best Time To Visit
The Province of Zambezia has a semi-tropical climate that allows holidaymakers to visit all year round. Temperatures are cooler and easier to manage from May to November a perfect time to book private guided tours of the hotspots. While the rainy season is usually from December to April the downpours can be heavy but thankfully they are short, and the sun always shines quickly afterward. Sightseeing tours to the National Parks are readily available.
Typical Costs
Private sightseeing tours to The Zambezi Provence can be expensive as there are additional costs involved in traveling around and the many accommodations you will need. Accommodation for two people can run on an average to $100.00 per day. Eating can vary but budget about $40.00 per person for a relatively nice restaurant. Check with your tour guide for a couple of different recommendations on restaurants and Park Tours.
Know Before Visiting
Research Mozambique before traveling to this region of the world and book any reserve, Island or guided tours before you arrive in the country. Try to compare prices and take your time booking as there is a lot of tours on offer so make sure the one you book ticks all the boxes. Check your documents when traveling to Africa, make sure your passports and visas are valid and have the exact dates for arrival and departure time.
Weather
The climate in The Province of Zambezia is semi-tropical, the summers here are nice and mild but humid and there can be rain with little thunderstorms. The temperatures can hit 27 degrees Celsius, but surprisingly Spring is hotter with temperatures averaging about 30 degrees Celsius. January has the most rain and the driest months are June and July with temperatures averaging about 10 degrees Celsius.
Let the activities begin!