Maputo Is Simply Maravilhoso on Private Sassy Sightseeing Tours
The capital of Mozambique is Maputo, and on private custom guided tours around the city, you will see why it is the cultural hub of the country. It is said to be one of the most beautiful cities in Africa with a coastal setting and wide accessible avenues scented with lovely jacaranda trees it is simply beautiful.
Maputo is the most modern developed town in Mozambique, and on city sightseeing tours you will be fascinated by the number of stunning hotels, bars, and restaurants. While the heart of the town center is bustling with locals, the old town district is where there is a lot of walking tours with private guides escorting groups of tourists around the highlights of the city.
Maputo is a little more expensive in terms of eating out and accommodation than other cities in Mozambique, but the exchange rates are reasonable enough so staying within an average budget is possible. If you choose to take a holiday to Mozambique, research as much as possible and book as many private holiday tours before you arrive for your vacation of a lifetime.
Let the activities begin!
Top Attractions in Maputo
1
Maputo Botanical Gardens offer visitors on guided tours a lovely shady retreat to take a break and enjoy the surrounding scenes. The garden designed by Mr. Thomas Honney in the late 1800's was laid out in a grand style with beautiful statues and lovely green areas with tropical and subtropical flowers. A walk around these gardens is just magical and a great way to spend an afternoon with your traveling companions.
2
The Maputo National Art Museum is located near the Karl Marx Avenue and is a stop on all City guided tours. There is a fantastic collection of interesting sculptures and cool paintings from many of the finest contemporary artists from the Island like Chissano and Malangatana. This museum is unique in that it mainly displays works of art from artists that originated or reside on the Island of Mozambique.
3
The Chissano Gallery solely displays the works of renowned sculptor Alberto Chissano, a lot of time he worked with wood, stone, and iron. Coming from a humble background, Alberto Chissano completed his national army service and got a job as a cleaner in an Art Museum. He fell in love with the sculptures and produced pieces for his first exhibition in 1964. His remains are also on display in the family's residence area of the Gallery.
Maputo Natural History Museum
4
Maputo, Mozambique's Natural History Museum is located in one of the cities oldest buildings with beautifully kept gardens. Tour guides will escort you around the many exhibitions and artifacts including information on animal migration, pottery, and ethnology. Home also to dioramas and rare elephant exhibits the museum chooses to use neon green water on all the exhibitions which are crazy unique.
5
Private tours to The Marrabenta national music festival is held annually in Mozambique while it is usually held in Maputo sometimes other cities like Beira or Inhambane play host. Fantastic musicians are playing the national music of Mozambique "The Marrabenta" it is just fabulous. There is a smashing atmosphere in the city with dancers and music and plenty of fun.
6
Private guided walking tours of Maputo will take you to The Cathedral of Our Lady of the Immaculate Conception. On you way to the entrance of the church, you will immediately be taken in by its sheer size and pristine white color. There is a clean white spire that is visible from most areas around the city and ideally positioned stain glass windows finish the idyllic look of the Cathedral.
7
There are lots of opportunities for Safari guided tours of the many nature reserves and national parks which are wonderful in Mozambique and Maputo is the perfect place to start all these tours from. There is a great variety of safari tours available to Natural Parks like Bazaruto, Pomene, and Bazaruto or Nature Reserves like Maputo, Nissan Quirimbas, Gorongosa. Escorted special tour to Kruger Park is also an option as you can see the Big 5.
8
One of Maputo's best-loved and preserved landmarks believe it or not is their train station. This magnificent and imposing building has a fantastic Dome which was designed by Mr. Gustav Eiffel (famous for designing the Eiffel Tower). The exterior design has unique pillars, and iron lattice designs that are very unusual in this area, but it is the green paint that catches every tourist's eye on city guided tours.
Praça dos Heróis Moçambicanos (Mural)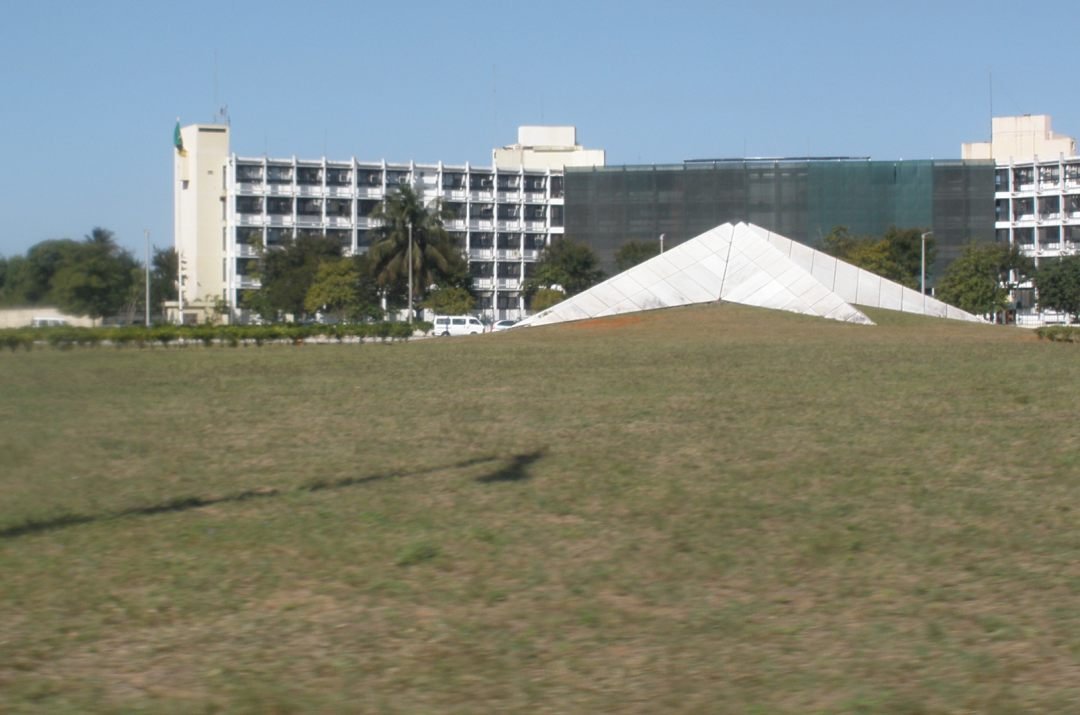 9
One of the best sightseeing opportunities on city tours of Maputo is the massive 95-meter long mural depicting the revolution. In the middle of this lovely park, there is a massive structure shaped like a star; the white marble building is where the remains of Mozambique revolutionary heroes are buried. This is a very sacred place, and you can not take any pictures and need to behave appropriately around the mausoleum.
10
Maputo's old fort was built on the site of the cities previous fort in the 19th century by the Portuguese. Private guided tours of the fort are usually on all Maputo's city tours. There is a lovely little museum dedicated to the remains of any Portuguese artifacts left in Mozambique. Watch out for the burial place of Ngungunhane the last ruler of Gaza, the carvings on his wooden coffin are excellent.
Make Maputo Your Base for Sensational Private Safari Tours
Safari guided tours of the many nature reserves and national parks are wonderful in Mozambique and Maputo is the perfect base to stay in so you can start and plan your private safari or sightseeing tours. There is a great variety of safari tours available to Natural Parks like Bazaruto, Pomene, and Bazaruto or Nature Reserves like Maputo, Nissan Quirimbas, and Gorongosa.
Many of the parks cover vast amounts hectares both inland and coastal and have a wide assortment of animals and marine life to view from elephants to turtles and eagles to flamingos. The diversity of every tour is immediately evident when you start any of the tours available.
The most unique private guided tour is to Pomene Nature Reserve as it is located on the coast and has some of the best lagoons and marine life in Southern Africa, there are also facilities for scuba diving in the lagoon to appreciate the spectacular coral and marine life.
Travel Tips for Maputo
Best Time To Visit Maputo
This region of the world has a climate that allows for all year round travel. Mozambique does have a semi-tropic climate, and many travelers like to go from May to November for cooler temperatures. December to Aril is the rainy season, and while there may be downpours they do not last long, and you are guaranteed the sun will shine again during the day so booking private safari tours at any time of the year is ok.
Typical Costs in Maputo
As the capital of Mozambique, Maputo is a little more expensive than other regions in the area but still reasonable to stick to a budget. 4-star hotel accommodation for two people runs at an average of US$80.00 per day. Eating out can cost around US$30.00 per person for a 3-course meal in a regular restaurant. Check with your tour guide for a couple of different recommendations on restaurants and safari tours and compare prices and services.
Know Before Visiting Maputo
Always research the area you want to travel to before booking any tours when you have decided which safaris or guided tours you would like to compare prices. It is always advisable where possible to book tours and safaris before traveling to Maputo. Be sure to have the right documents and papers in order when going to Africa, check that your passports are valid and visas have the exact dates for arrival and departure.
Weather in Maputo
Maputo has a climate of wet semi-tropical climate, the summers here are humid and mild, and some days are rainy with very short thunderstorms. The average temperature is around 27 degrees Celsius. Surprisingly Spring is a lot hotter with temperatures hitting around 30 degrees Celsius. The month with the most amount of rain is January and the driest months are in the winter season from June to July with temperatures averaging around 7 degrees Celsius.