There Is More Than Just Tulips to See on a Private Tour of Rotterdam
There is more than just tulips to see on a Private Tour of Rotterdam, there is great fun to be had even though the city is usually overshadowed by Amsterdam, Rotterdam is well worth checking out.
The city pride's itself on its exclusive building design, port region, contemporary artwork, impressive food, as well as modern city centre.
The location itself is extremely multicultural and also exhibits a cluster of festivals and then shows that are free of charge. Reap the benefits of custom touring in the summer months, since many festivals, as well as live shows, take place from mid-June throughout late August.
Reap the benefits of touring in the summer months, since many festivals, as well as live shows, take place from mid-June throughout late August.
You will thoroughly enjoy a guided private tour of Rotterdam's canals and waterways. Read More...
You Will Thoroughly Enjoy a Guided Private Tour of Rotterdam's Canals and Waterways.
Discover one of the biggest harbours in the world on private tours in Rotterdam! In the middle of the heavy traffic of sea and inland shipping, you can experience an extraordinary cruise through the World harbour of Rotterdam.
During the round trip, you will see this impressive harbour gliding past. Enjoy the beautiful skyline of Rotterdam from over the Mass; a true one off experience.
Also, you have a unique view of the docks and the hyper-modern trans-shipment equipment: see them in use moving containers with remarkable precision.
Top Things to Do in Rotterdam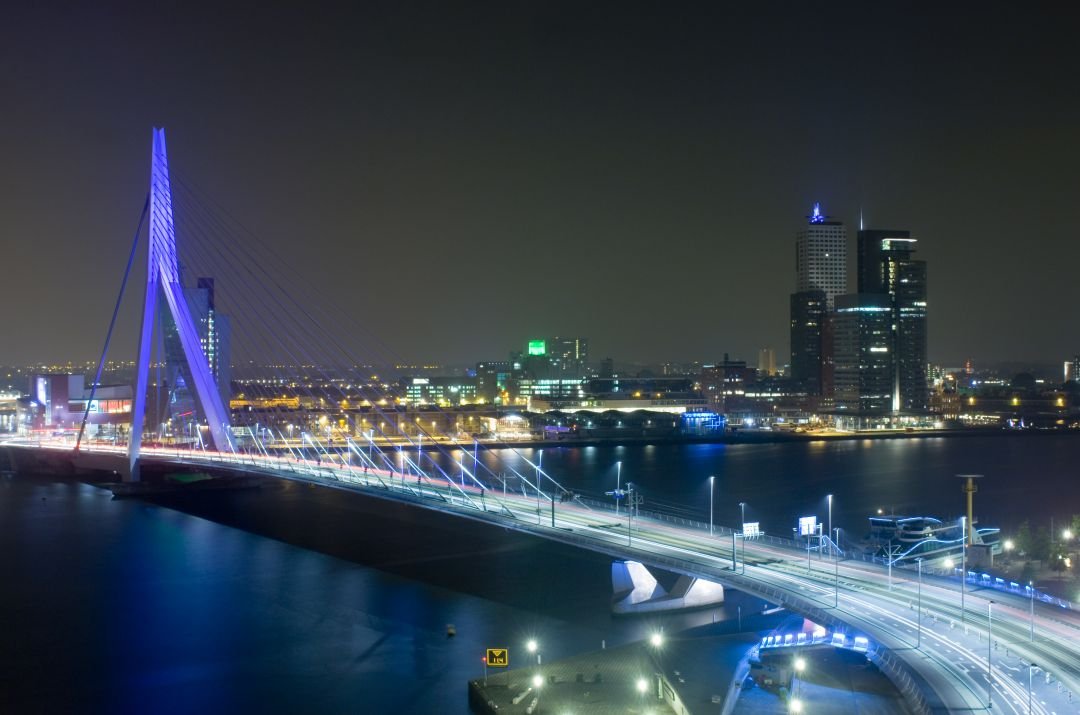 1
This platform is a popular tourist attraction. To some degree similar to a harp, it towers over the biggest harbour in Europe. It's an excellent point to secure photographs of the city or take a private trip and get some great shots from the water. Close to the Euromast (around a ten-minute stroll) is the prestigious suburb of Delfshaven. You'll see museums together with the original mill from the Mayflower.
Rotterdam Summertime Festival
2
If possible, make it out for the Rotterdam Summertime Festival, which comes up the final weekend of July, which is made up of dancing, celebrations not to mention colourful processions. Additionally, pay a visit to the De Parade in your guided & private tours of Rotterdam, that is a circus trip that entertains with activities, melodies together with circus-related routines.
Museum Biojmans Van Beuningen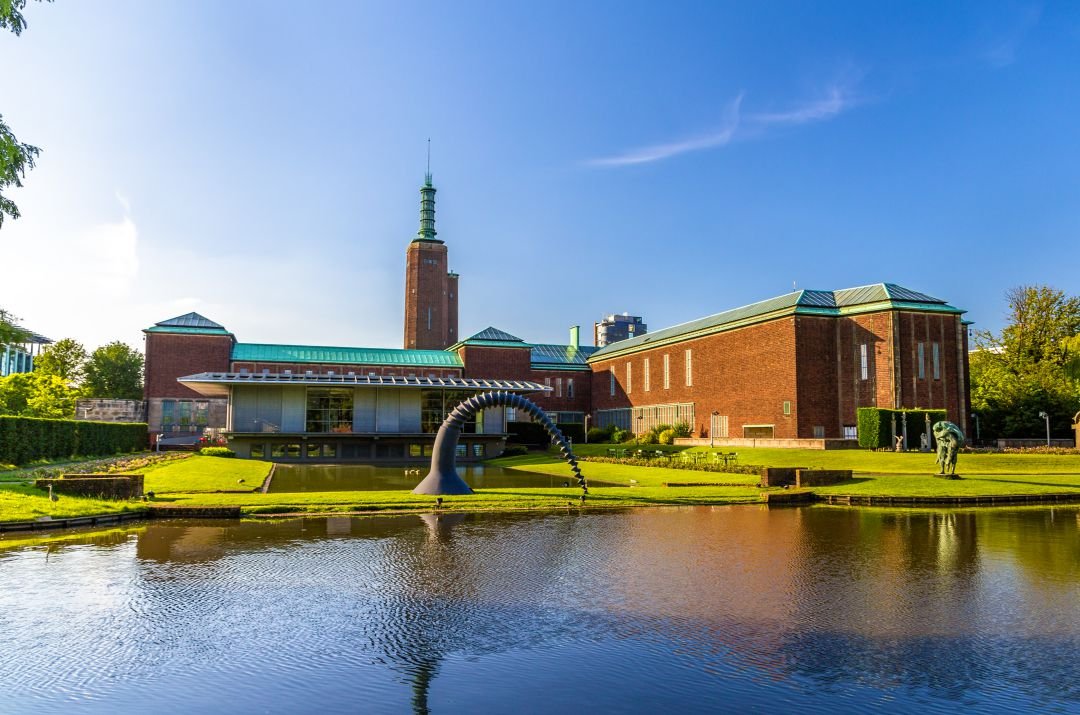 3
The museum, established in 1849, houses a rich, and wide assortment of exhibitions which are arranged into four wings with masterpieces akin to Pieter Brueghel the Elder's The "little" Tower system of Babel (1563) and also an essential selection of surrealism, outstandingly showcasing Salvador Dalí together with René Magritte.
4
This really is one among the several places that made it through wartime bombings and also destruction—which makes it an excellent location for architectural attraction. The Ancient Christian church is one among the biggest attracts right here because it is reported to be the site in which the Pilgrims finally prayed before leaving for the Americas. Check it out on a guided private tour.
5
This walkway, much like that in Hollywood, CA, is a haven for hand-prints of numerous superstars as well as starlets from all over the world. You've most likely not heard about this attraction in Rotterdam so book a guided private tour and see if your hands match any of the stars.
6
The harbour in Rotterdam is among the biggest in Holland and also heavily populated. Moving on a Rotterdam harbour private tour motorboat trips a good way to see the action on the rivers. View the city from some other vantage point. The many trips are reasonably priced, and you can go for as short a time as half an hour or make a day of it.
7
On your custom private tour see the rotating elevator that takes you 185 meters upward, giving you the ability to see Rotterdam from the gods. Have a bite to eat in the upmarket restaurant to round off your trip or if you are a thrill seeker arrange to ab-sail down the side of the building.....awsome!!!!
8
The Rotterdam Zoo was set up in 1857, as well as being one of the most well-liked day tours in the Holland it is a fun filled day with a guided private tour. A remarkable feature of Rotterdam Zoo is the Oceanarium, which has a sizable selection of fish from all over the world. It's a must see tour with so much to see and do you will be occupied for the whole day.
Travel Tips for Rotterdam
Best Time To Visit Rotterdam
What is the best time to visit Rotterdam? There is no bad time of the year to visit Rotterdam and the Netherlands as the weather is unpredictable all year !! However, the best time to visit is when the whole country turns orange for the massive celebration of the Kings Day (his birthday), A great time to party hard! The temperature in summer is the hottest, and also the busiest. However, prices on activities, etc. go up in this high tourist season.
Typical Costs in Rotterdam
You need a very good budget as Amsterdam is quite expensive and even hostels can cost as much as at 25 euros per night for dorm rooms with eight other people. You can definitely have a great holiday on a little budget by not eating in tourist restaurants, and eating traditional meals in the back streets are delicious and half the price. Save on Bus fares and hire a bike.Tipping is not expected in bars, but in bars and restaurants it is around 5%\10%
Know Before Visiting Rotterdam
A few basics about Rotterdam the official language is Dutch (though English is widely spoken) and the currency is the euro. Book as many private tours as possible before you arrive in Holland as you can get a better bargain the earlier you book tours. Maestro cards work great, but non-chipped credit cards without a PIN are often incompatible with the machines in the stores and restaurants so bring cash!
Weather in Rotterdam
Rotterdam is somewhat unpredictable, and there is never a guarantee of fabulous weather, so do as the Dutch do and carry on regardless and enjoy every day as it comes. In Spring is a very popular time to visit as winter is over and many events start especially the celebration of Kings day! The busiest time to go visit is between April and September, where the temperatures are mild.
Let the activities begin!