Lavish yourself in Latvia with Private Guided Tours to Enjoy All Seasons
This small Baltic country is big in open spaces and woodland and the diversity that Latvia has to offer, you can enjoy your Latvia private guided tours in every season.
Bordered by Estonia, Lithuania, Russia and Belarus, Latvia's climate ensures that you can enjoy snow sports in the winter or the beach in summer.
Not known as a mountainous country, cross-country skiing and snowboarding are popular winter sports and adventure tours Latvia will cater to all ages and skills.
If it is the sun that you are after, Latvia sightseeing tours to Jurmala beach is the place to be where you can enjoy fun in the sun along with sea-side spas which also offer a range of mud packs and massages.
Step into the past in Latvia's Capital Riga with its gothic cathedrals and old world charm. Cultural tours Latvia is a must for you to experience the cities colourful historical past.
Forests cover much of the country so rediscover nature with Latvia walking tours where you can visit the northernmost vineyard in Europe or hike around the Venta waterfall, the widest in Europe.
Let the activities begin!
Top 10 Things to Do in Latvia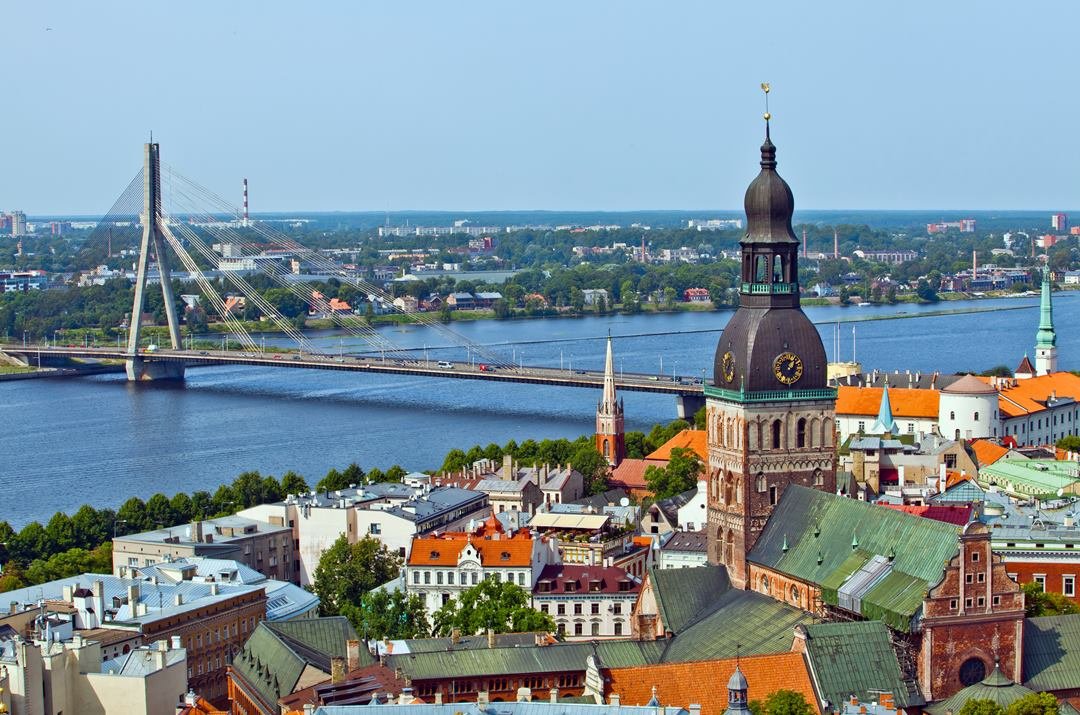 1
Take Latvia culture tours around this dynamic city and visit the Art Academy, Houses of Parliament, and the National Theatre which are to name but a few.   The Gothic spires in the old town blend with one of the world's largest collections of Art Nouveau on the grand boulevards.  Stop for a while at Riga's Central Market which is one of Europe's largest markets and where you can buy Latvian-grown and homemade products.
Rundale Palace and Museum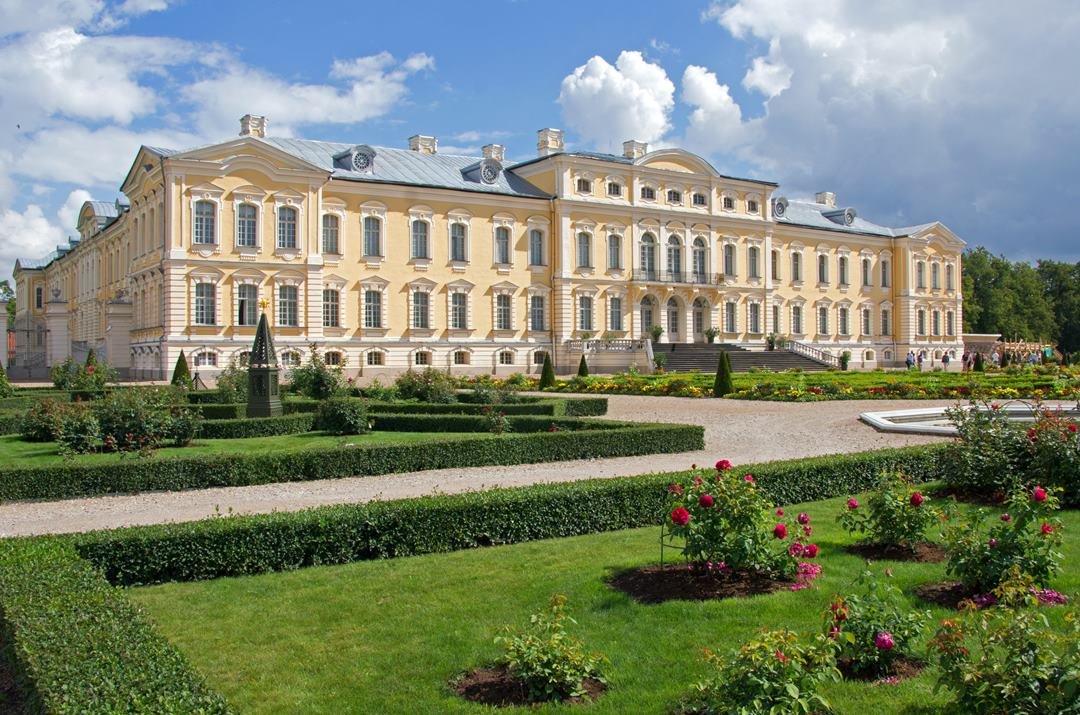 2
Built by Francesco Bartolomeo Rastrelli in the 1730s; who also created the Winter Palace in St Petersburg, the palace is also known as The Versailles of Latvia. Visit with Latvia private guided tours and take in the magnificent architecture and beautifully painted ceilings mingled with an abundance of aristocratic exuberance. Take a stroll in the beautiful French style Park with Rose Garden, fountains and much more.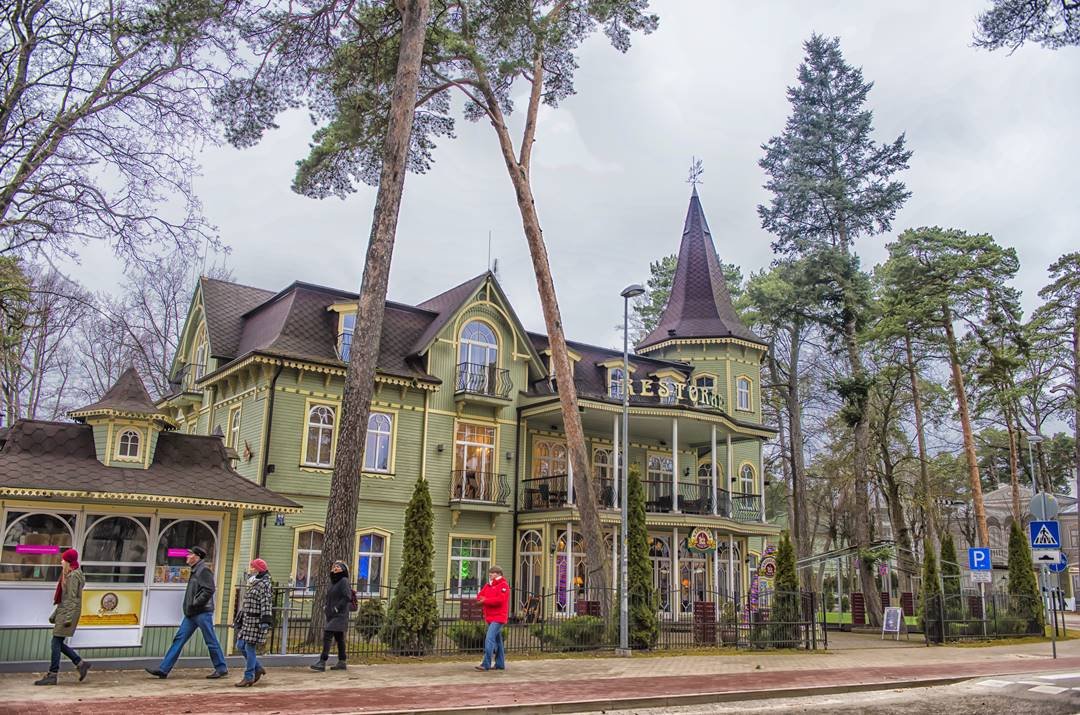 3
Located only 20 minutes drive from Riga, Latvia sightseeing tours is ideal if you wish to have fun in the sun. The white sand beach at this seaside town claims to be the longest beach on the Northern side of Europe. Enjoy the many spas, mud baths and massages offered to you right on the beach. Or if you prefer, enjoy some of the excellent fun activities such as volleyball, swimming, windsurfing or kiting.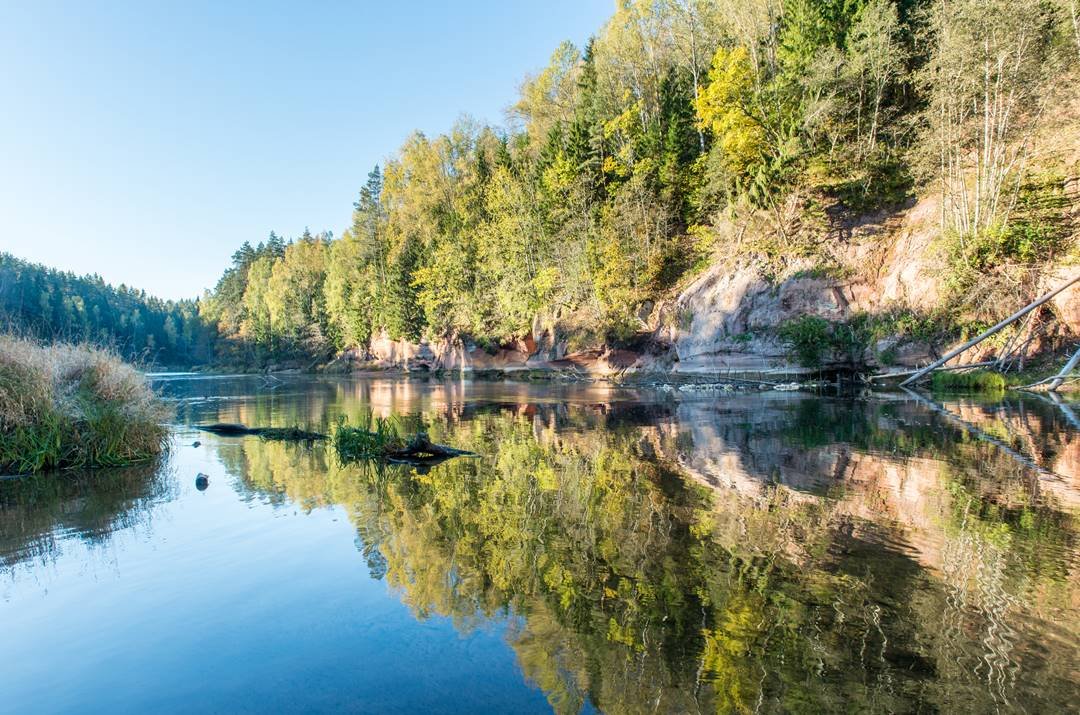 4
Established in 1973, the park was Latvia's first national park. With Latvia walking tours you will see the ancient Gauja River Valley which is nearly 100 kilometres long. As you explore these awesome hiking trails, you will come across many medieval castles that you can explore. Other features on your tour will be the Turaida Museum Reserve, the medieval old town of Cesis and the lake Castle at Araisi.
5
This quaint medieval town has not changed over the centuries which becomes obvious when you see the old wooden buildings with their red clay roofs. With cultural tours Latvia you will visit the local museum where you will see what life was like for a wealthy family in the early 20th century. Kuldiga also has several historic churches to explore and a visit to Ventas Rumba; Europes widest waterfall is a must.
6
Located on Latvia's west coast on a stretch of land between the Baltic Sea and Liepaja Lake, Liepaja is known as "the city where the wind is born". Similar to Riga, the city is a mixture of old world style and Art Nouveau. Latvia sightseeing tours take you on a tram ride through the city, visit a prison; where you can stay the night, and in the summer you will be entertained by the many music festivals.
7
This family-friendly city is a children's paradise. Latvia sightseeing tours will ensure that you and the kids will have lots of fun. Visit the beach, adventure park and admire the sculptures which are to be found everywhere.  Take the kids on a steam train which travels through the sand dunes and pine forests. There is also a fully interactive medieval castle providing hours of fun for all the family.  
8
Fourteen kilometres from Riga is the concentration camp of Salaspils. This is where most of Latvia's Jewish population perished during World War Two. With cultural tours Latvia, you will be taken to the site which is marked by monumental sculptures and a bunker which is inscribed with the words " Behind this gate the earth groans", and this is where you will visit an exhibition all about the camp.
Irene Radio Astronomy Centre
9
With cultural tours Latvia, visit the eighth largest radio telescope in the world. This former Soviet army base was the home to "The Starlet" a telescope which was used to spy on the West. Today, the telescope is used for scientific purposes and on your tour, you will not only visit the complex, but you will be taken inside the laboratory as well as to view a special exhibition. Nowadays it helps astronomers observe the stars.
10
Located in Western Latvia, Kandava is the place to be if you enjoy winter fun and great to experience on adventure tours Latvia. On these tours, you will be taken to The Swedish Hat where you can ski, snowboard and do some cross-country skiing. It will not matter if you are a beginner, intermediate or professional there are some great activities for all levels.You are guaranteed to have a few thrills and maybe a few spills!