Private Guided Tours of Finland for Fearless Adventure or Enlightenment
The contrasts found in the wonderland Country of Finland means you can have private guided tours for fearless adventures, be enlighten with amazing history or culture and more importantly not forgetting the possibility of seeing Santa Claus!
Located in northern Europe, Finland borders Russia, Sweden and Norway. The Capital city is Helsinki and it is here you can find some of the most fascinating places from an 18th-century sea fortress, a diversity of museums and a Design District.
Finland is famous for its Arctic Lapland province, national parks, vast wilderness, great ski resorts & facilities and an ideal place to see the Northern Lights.
The Nordic Islands are the world's largest Archipelago which are proudly belonging to Finland. Also, it is in Finland that you will find Europes largest Lake district which include a labyrinth of rivers, canals and lakes. Interspersed among this bed of alluring blue are forests and ridges.
You may be very surprised with all that Finland has to offer a traveller Winter, Spring, Summer or Autumn! Read More...
Lapland in northern Finland is a magical place and a true winter wonderland. It is the place where children's dreams come true with meeting Santa Claus in his work environment and getting to go on sightseeing tours with Reindeers guiding the way!
Not far from Lapland is the ideal destination to witness the Northern Lights or Aurora Borealis. For over 200 nights in the year, you can experience this spectacular natural light show. To really make it a unique experience stay in one of the TreeHouse Hotels, a Seaside Glass Villa or in the now famous Glass Igloos.
Finland is the Country for relaxation and rejuvenating but also a place with the opportunity to go wild in not only the vast untouched wilderness but also the nightlife.
Stopovers, short getaways or a full vacation, there is not a chance of boredom in this Country.
Top 10 Things to Do in Finland
The Sea Fortress - Suomenlinna
1
Suomenlinna is among the top destinations in Finland to see on a sightseeing tour. On a private boat tour or by ferry, you can travel to this Sea Fortress that is a UNESCO World Heritage Site located across from the city of Helsinki. Built midway through the 18th century, it is made up of six islands and each offers a different atmosphere, sights and things to do. It is a lively place to stay overnight or leave on the last ferry at 2am.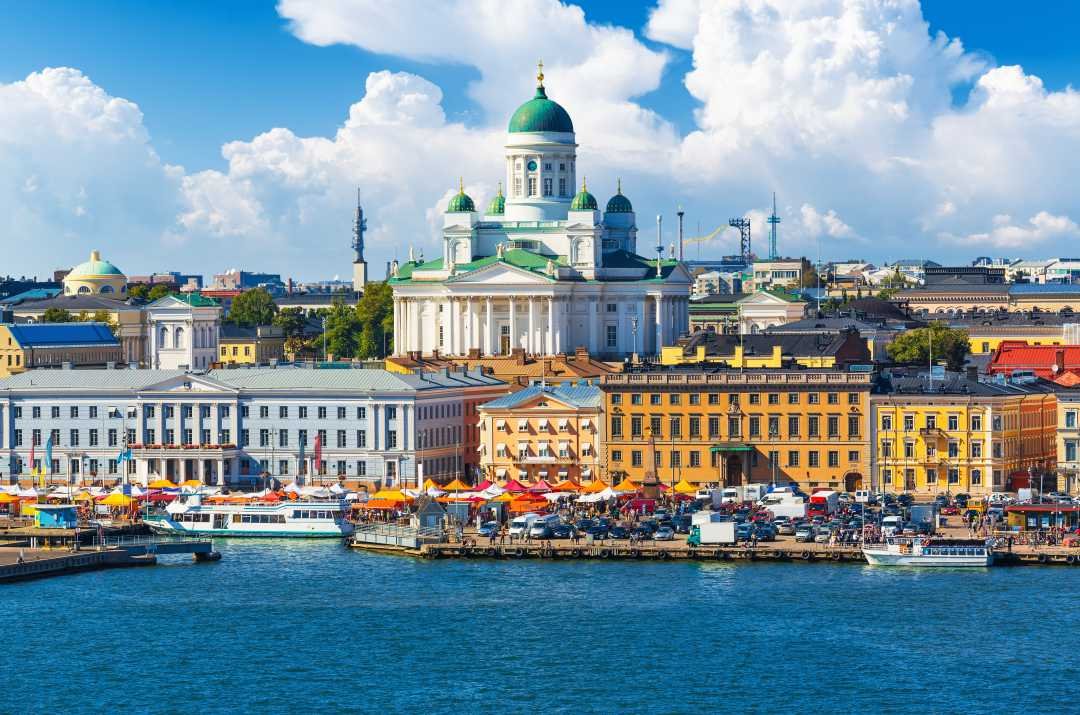 2
The capital city with lots to offer is Helsinki. Here you can enjoy many cultural guided tours to such places as the National Museum, City Museum or Finnish Art Gallery. Another fascinating place to visit is the Rock Church, the underground interior is carved out of ancient rock in the peninsula of Helsinki. The Market Square, Olympic Stadium, Central Park and Linnanmaki Amusement Park are other examples of what to do in Helsinki.
Lake Saimaa and Savonlinna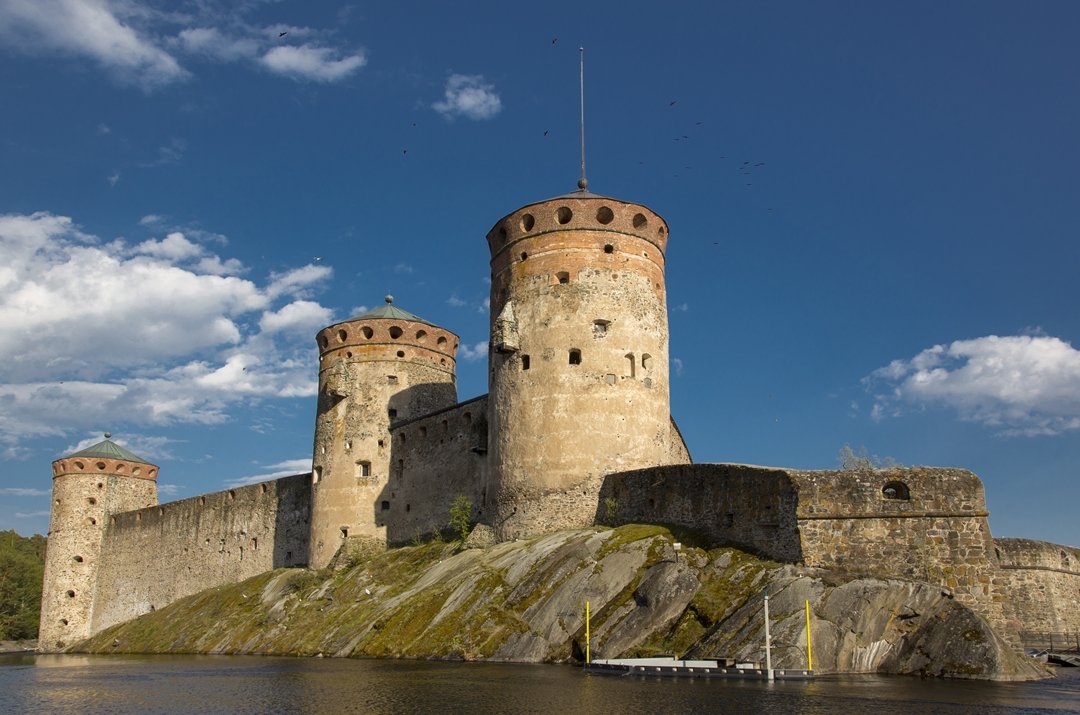 3
Lake Saimaa is the main lake of tens of thousands of lakes, rivers, ponds and marshes found in eastern Finland. It has numerous islands within its waters which you can venture to on a boat tour. Savonlinna is the lake regions main city and very popular for spa facilities and excellent holiday resorts. There are many great sightseeing tours or guided tours to do when you are here or just admire it from a distance on a boat tour.
4
The Åland Islands (pronounced Oland) are a group of autonomous islands between Sweden and Finland. These islands which are made up of a few big islands and almost 10,000 smaller ones have a unique history which you can learn all about on any of the guided tours you do. The main language spoken here is predominantly Swedish. A good time to visit is on Midsummer's Eve when Åland is known for holding a large and ancient celebration.
5
A Swedish governor founded this beautiful town of Hämeenlinna in 1639 and that is why it is also known by its Swedish name, Tavastehus. The stunning location around this town just adds to a delightful sightseeing tour of here. See the Tavastehus Castle which is from the 13th century and the Aulanko Park which are noted landmarks. From the Town Square, you are with walking distance of the Sibelius Museum and park.
6
The wonderful fantasy enhanced area of Lapland is a destination everyone should experience at least for one time in their life. Although it is somewhere you can visit it all through the year, The months leading to Christmas are by far the best. For all children and people young at heart, enjoy the opportunity to see Santa Claus and his helpers or take a sightseeing tour in sleighs led by reindeer. This is a unique experience.
7
Experience the Northern Lights or Aurora Borealis when in Finland. For around 200 nights of the year, this amazing spectacle can be seen in Northern Finland. On a private tour, be brought to one of the best locations to witness this natural light show. Alternatively, spoil yourself and stay in any number luxury hotels, tree houses or glass igloos specially designed to allow your to see this wonder all through the night.
8
The Lemmenjoki National Park is perfect for anyone wanting an Arctic wilderness experience. It is the largest park in Finland and known to be Europes most extensive piece of wild lands. There are excellent adventure tours to do which include trekking, hiking or, for the brave, spending a night in the wilderness huts. It is here that brown bears, reindeer, moose and Golden eagles are found. There are also great views from a boat tour.
9
For the most unusual Boat Tour go on the large Arctic Icebreaker Sampo which will bring you on a cruise through the Gulf of Bothnia's thick ice. The sound as the vessel crushes its way through the ice is like nothing else and then to top the experience off, you also get to float the icy waters in special neoprene suits which not only helps you float but protects you from the below zero temperatures.
Ski Adventure Tours in Finland
10
There are many ski tours to do in Finland. While many of them take place in northern Finland, there is snow in all areas of Finland at some point during the winter months. The top tour is the cross-country ski tour and the facilities for this all over the country are amazing due to it being part of the Finnish culture. Other skiing adventures include skiing, snowboarding and husky drawn sleigh rides.
Let the activities begin!