Explore an Array of Old and New Sights on Amazing Private Aarhus Tours
Where to begin your Amazing private Aarhus Tours? This city, the second largest in Denmark after Copenhagen, is found on the Eastern coast of Jutland Peninsula and has been described as a major city crammed into a mega-village.
Aarhus is actually among the oldest Scandinavian cities founded during the age of the Vikings. However, that is not obvious everywhere with many modern and new developments and a youthful energy thanks to it being a university city.
A popular mode to see the sights of the city is on Aarhus walking tours mainly because you can reach everywhere on foot. The harbour, beach and forest are all within easy reach of each other. Alternatively, to get around quicker take advantage of the many biking tours Aarhus has to offer.
Like Copenhagen, the food industry has grown in popularity and taste. Aarhus is among other great European cities to have the highest number of food manufacturing specialist businesses. It has also been recognised for its expertise in agriculture and food development.
Let the activities begin!
Top 10 Things to Do in Aarhus
1
The top attraction to see with private Aarhus tours is Den Gamle By, the Old Town Museum. Venture through the years as depicted in the different sections of the museum. As it is a living museum you feel you have walked back in time as you pass people in old attire or workers do their job old style. This is a great place to experience especially for children as they are fascinated to see the goings-on.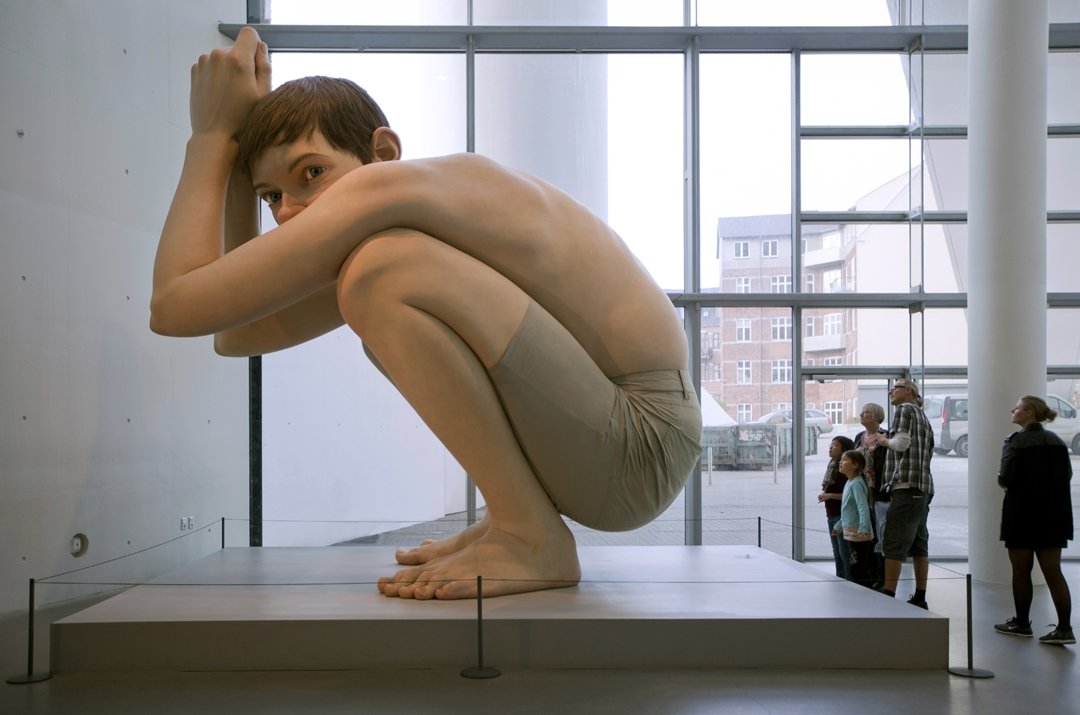 2
Among the largest in Europe, take an Aarhus private guided tour of the art museum AROS Aarhus Kunstmuseum. You will find it in an impressive work of art building with ten storeys, and it has been ever evolving since it opened in 2004 with new attractions and features such as the circular skywalk. A highlight of any tour here is the Danish Golden Age collection or the Danish Modernism collection.
3
Among the largest in Europe take an Aarhus private guided tour of the art museum AROS Aarhus Kunstmuseum. You will find it in a work of art building with ten storeys, and it is ever evolving since it opened in 2004 with new attractions and features such as the circular skywalk. A highlight of any tour here is the Danish Golden Age collection or the Danish Modernism collection.
4
Another one of the fascinating private Aarhus tours is that of the impressive Marseliborg Palace. This stunning Palace is the Danish Royal Family's summer residence and also where they spend Christmas. The Palace is open for private guided tours to the public when the Royals are not in residence. See the Changing of the Guard by the Life Guard and stroll the beautiful and impeccable Queen's rose garden.
5
There is no way anyone can visit Denmark and not visit a Viking Museum well on Aarhus sightseeing tours you can. The Viking Museum is situated in Skt. Clemens Torv' Square in the basement of the Nordea Bank. It was the Vikings who founded Aarhus some 1,200 years ago and it was known as the Viking town of Aros. In the museum, you see artefacts that have been excavated and exhibitions describing what it was like to be a Viking.
6
Take an Aarhus private guided tour of Aarhus Cathedral which is dedicated to St. Clemens, The Roman Pope 100 AD. He died as a martyr, drowned with an anchor tied around his neck. On the guided tour you will learn the long history attached to the Cathedral and building. It was built 1201 in Romanesque style and when enlarged became a gothic cathedral by 1520. The features found in the cathedral include a wonderful altarpiece.
Marselisborg Memorial Park
7
Enjoy leisurely Aarhus walking tours to the like of Marselisborg Memorial Park which is located near the Marselisborg Palace. Be sure to visit the Memorial Wall with the names of 4,144 South Jutland Danes who died during the Great War when on compulsory service in the Kaiser's forces. During the summer Cherry grove is in full bloom and very beautiful. This park is a very relaxing area to spend some time reflecting.
8
An interesting and different place to visit on Aarhus sightseeing tours is the Deer Park found south of the city in the Thors woods. This is where you can feel and get close to the Sika and Fallow deer. Look out of the wild boar too. During the winter, it is possible to go skiing and tobogganing, but you cannot at any time bring dogs, jog, cycle or gather chestnuts or acorns as these are food for the deer.
9
A destination sure to be on any Aarhus walking tours is Møllestien. This is a street that as you walk down, you think you are walking into the past as on the first impression it looks like time has stood still here. It is an idyllic cobblestoned street with hollyhocks and old timbered houses. There is plenty of history to be learned here which includes details to do with the women sentenced for witchcraft in 1688.
The Women's Museum in Denmark
10
There are very few Museums dedicated to women's history but on and Aarhus private guided tour, you get to visit The Women's Museum in Denmark. Located in the historic surroundings of the city's old town hall, this museum focuses on women's lives. There is a fascinating exhibition on the history of the two sexes throughout civilisation and the different experiences they had through duties, work and play.
Step Back in Time on an Aarhus Private Guided Tour of Den Gamle By
Den Gamle By is a highly recommended attraction to be seen on an Aarhus private guided tour. You will be sent back in time as you explore this wonderful Old Town Museum. Discover the how things were in the different time districts. It is a living museum which makes it all the more unique.
Other places to visit on private Aarhus sightseeing tours include many varied museums, a theme park, botanic gardens, a palace, cathedral and more.
Great Aarhus outdoor activity tours are popular too such as boating, windsurfing, surfing, diving, kayaking, paddle boarding, hiking, running and golf.
Travel Tips for Aarhus
Best Time To Visit Aarhus
Anytime during mid-April through to November is regarded to be the best time to visit Aarhus. The weather is good. July and August is when it is warmer than the other months and the crowds arrive and prices rise. During May, June and September it is still reasonably warm and ideal for Aarhus sightseeing tours. November to March is when there is snow and cold winds but can still be enjoyable and fun.
Typical Costs in Aarhus
The prices for tourists in Aarhus are slightly lower than Copenhagen. On average a basic meal for one person starts from US$15 or a 3-course meal for two starts from US$80. Accommodation prices vary with seasons but average prices for a 3-star hotel for a night start from US$80 and can rise significantly. Private Aarhus Tours are more expensive during peak season, but there are bargains if you pre-book online.
Know Before Visiting Aarhus
The best advice to give anyone visiting Aarhus is to book as well in advance as you can. It is cheaper that way and the same applies to rebooking all or any Aarhus private guided tours. When in the city on tours, you are advised not to stray away from the group. Aarhus is a safe city, but still, you should not walk alone in the dark in areas you do not know. Always be aware of your surroundings.
Weather in Aarhus
The weather in Aarhus is mild, warm and temperate. Like most places Denmark it rains even on the driest months. The hottest month, August has temperatures of around 22 degrees Celsius which helps to dry up the rain that falls. The months of June all the way through to November have the same average rainfall quantity. February to April have the least amount of rain. The coldest month is January.