Over the Lush Wild Wetlands With a Botswana Private Guided Tour !
A Wild Private Tour Over the Lush Wetlands of Botswana, a large country where the animals are free to roam through fenceless territories grazing on the lush wetlands of the delta.
Now visualise that you are standing watching one of the world's most extraordinary wildlife spectacles up close and personal with a wild private tour over the lush wetlands of Botswana.
From the sands of the Kalahari, the largest desert on the planet to the salt pans of Makgadik-gave there is nowhere quite like this on Earth.
Fall asleep to the sound of roaring Lions and the cackle of the Hyenas as they roam the vast planes nearby or build a campfire and sit out under the stars.
Take a guided private tour and stay in one of the many exclusive lodges for a front row seat of nature in its full glory.
Its extreme aridness and contrasting biblical proportioned floods make this a haven for roaming creatures and varied birdlife. Make your dream a reality with a once in a lifetime experience.
Let the activities begin!
Top 10 Things to See and Do in Botswana
1
Winding its way through the reeds and grasslands, the meandering Okavango Delta is the perfect place to take a private tour in Botswana and search out some grazing animals or maybe if you are lucky some bathing Hippos or birds. Comprising innumerable small islands built up on termite mounds this area is like an oasis in the dry, barren land around and is of huge importance in protecting the natural wildlife here.
2
In a land of such astounding beauty and bountiful wildlife and where 40% of its territory is made up of Game Reserves and Natural Parks Botswana offers some of the best private tour wildlife safaris you could find. Its vast private game reserves and parks with their fenceless territories allow the huge herds of game to roam freely and its diversity allows a guided tour of Botswana safari to be taken at any time and in any season.
3
On the banks of Chobe River, unquestionably the most beautiful river in Africa, lies the magnificent Chobe National Park home to Africas largest collection of elephants amongst others. Its swamps, woodland and floodplains support a huge concentration of wildlife from hippos and crocodiles to water birds unequalled anywhere else and by taking a Botswana private guided tour river cruise you may get up close to these majestic animals.
4
Every year over 25,000 zebras and other animals make the harrowing 500-mile journey across the plains in search of the fresh grazing lands at this isolated spot. The spectacular views over the world's largest salt pans along with its superb game viewing make this a truly unique safari experience. Take a guided private tour in Botswana to see these spectacular creatures up close in this all year round safari experience.
5
The Ultimate adrenalin rush experience but not for the faint hearted. These small planes take you over the largest African Delta taking in the breathtaking size and beauty of this vast land. Get a bird's eye view of herds of wildebeest and zebras as they travel these wide planes or for the most mind blowing of all tours take a trip down the river to view the thundering splendour of Victoria Falls.
Central Kalahari Game Reserve
6
The wild, mysterious beauty of this immense game reserve with its golden waist high grasses stretching for miles in each direction offers a perfect opportunity to see large herds of wildebeest, springbok and giraffes in their true habitat. Take a Botswana custom tour after the summer rains and see vast pans of land teaming with wildlife all fresh grazing grasslands of the largest, most remotely situated reserve in Southern Africa.
7
Known as the Louvre of the Desert due to its over 4,500 imposing rock paintings and high concentrations of rock this well-preserved area can be found just inside the Kalahari Desert. A private tour here will narrate the archaeological and chronological account of the environmental and human activities over the last 100,00 years. A place of worship still for the locals who believe it is frequented by spirits.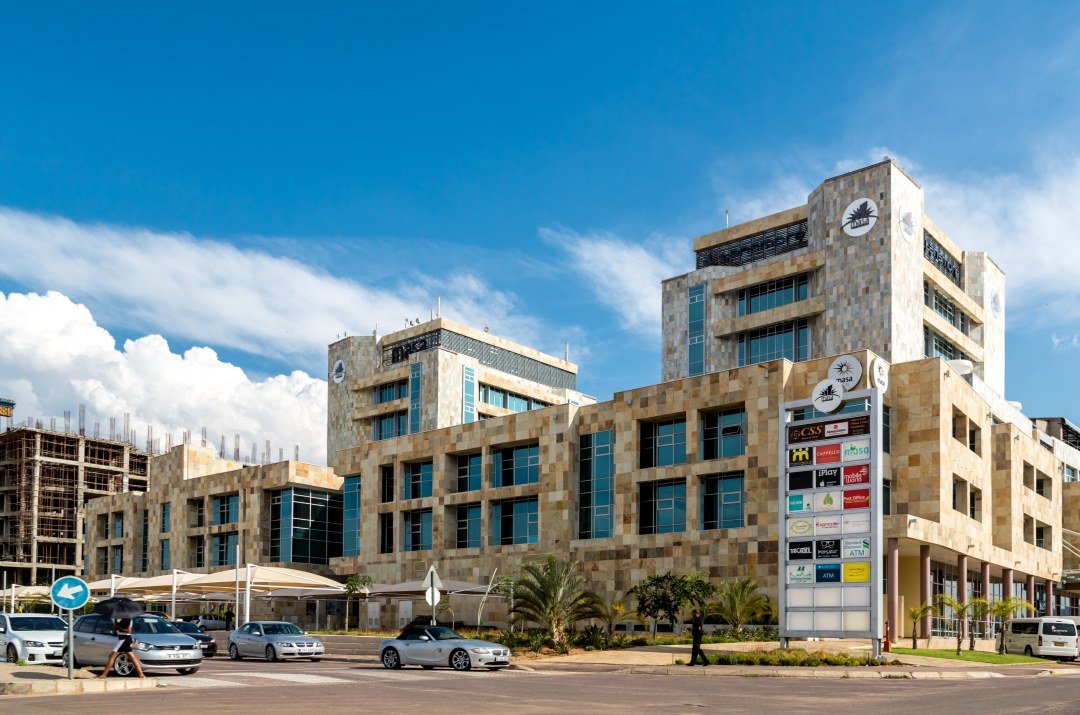 8
No holiday would be complete without a visit to the shining Capital City of Gaborone or Gabs as it is affectionately known by the locals. Fifty years ago it was still a dusty small town with little personality today it has turned itself around and is now a fast-growing capital with over 400,000 inhabitants. Be sure to visit the Art Gallery, National Museum and monuments to learn the diverse history of this great city
9
What conjures up the image of the mythical African desert better than the vast terracotta dunes of the Kalahari Desert shaped by the wind into a truly ethereal beauty. Taking up most of Botswana this surreal landscape is ideal for a short walk on a private tour or take a dune buggy ride and explore the great sand basins what an adventure that would be.
Linyanti Wildlife Reserve
10
Probably one of Africas more exclusive safari reserves Linyanti Wildlife Reserve caters for the more adventurous explorers. Covering over 308,000 acres this private reserve is peaceful and offers excellent opportunities for spotting the wildlife on and around the nearby Kwando River. Home to vast populations of elephants and prides of lions you are sure to have plenty of photo opportunities and up close experiences