Explore the Unforgettable Natural Beauty in Private Tour of Medellin
Medellin located in a narrow valley, the skyline of the city, reaches for the heavens, placing office buildings and high-rise apartment against the backdrop of jagged summits in every way. Explore the unforgettable natural beauty in private tour of Medellin.
Its excellent climate provides the city with its nickname - the City of eternal spring - and the average temperatures set a season at work and play, in the locals steps.
It is a bustling city of trade and industry, mainly cloth making and cut blooms that exported to neighbouring countries On the weekends Medellin lets its hair down, and the amazing people are hanging out at the city's many nightclubs.
A lively culture, warm weather, friendly locals, and amazing mountains are only a couple of reasons why a guided tour here is a must!
Read More...
A Trekking Tour of Medellin Up Through the Lush Jungle to Piedra De Penol!
Each corner of Medellin offers style and a unique design, with every one of them being excellent spots to catch a seat watching the locals go about their daily life.
It is now a lively place to go for travellers seeking a culturally abundant holiday.
Medellin rises proudly from the abdomen of the Valley, acute, and its pure beauty makes an ideal setting for hiking and horse riding in your private tour of Medellin.
Go to the top of the mountain, then take a trekking tour up the 740 steps through the lush jungle to Piedra de Penol, a journey inside of Medellin that rewards you with views that are unforgettable.
Top Things to Do in Medellin
1
The Medellin metro cable takes you up and over areas that would otherwise not be seen or easily reached. The cable cars are comfortable, modern, clean and safe. It's a trip worthwhile if you want to get a feel for the entire city's amazing how Medellin transformed an area that was unreachable, dangerous and where the people had a hard time finding jobs because work was too far away.
2
If you are love in science, you will have to come here. The amazing freshwater aquarium full of exotic fish and other reptiles is the largest in and see the live tanks from the Amazon river! The interactive physics and brain demonstrations were brilliant. It is a fabulous day tour for all the family! The staff are extremely helpful and friendly and do their best to explain how everything worked. Most speak English. A definite day tour.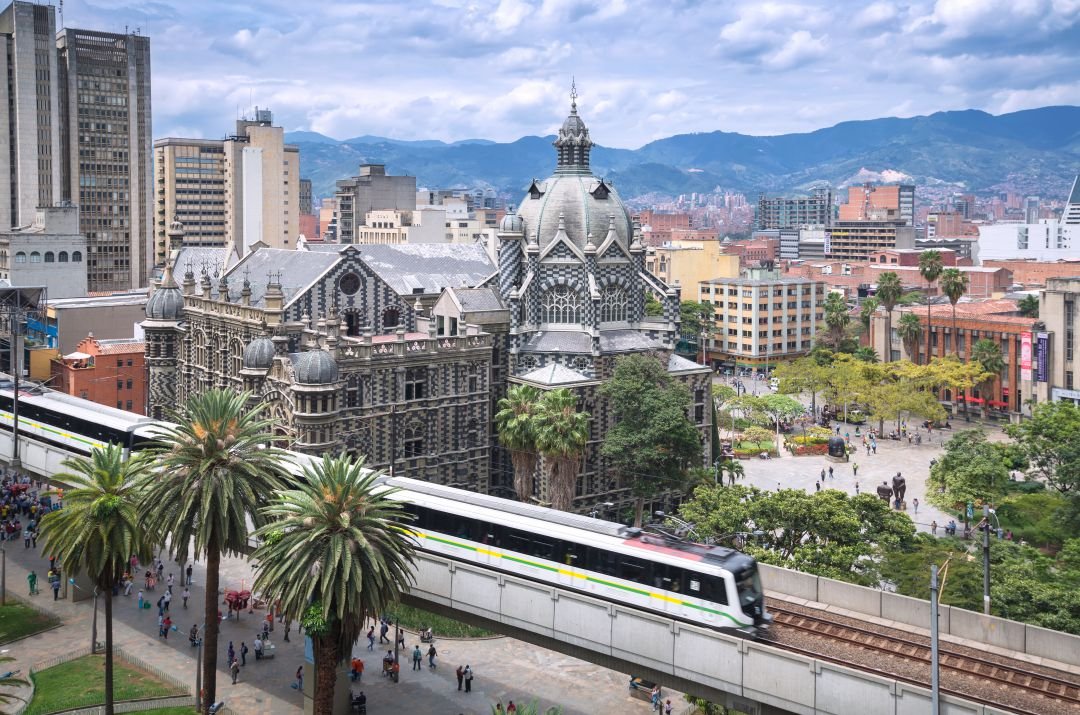 3
The Metro de Medellin is a clean and safe environment and most stops have immediate points of interest surrounding it. The purpose of this metro system was built to allow for the villagers from outside of the town to have an efficient and affordable way to commute into the city to earn a living. The rides to the mountain tops are amazing too. Round trips are less than a dollar !! Excellent way to get about and take in the views and enjoy the city.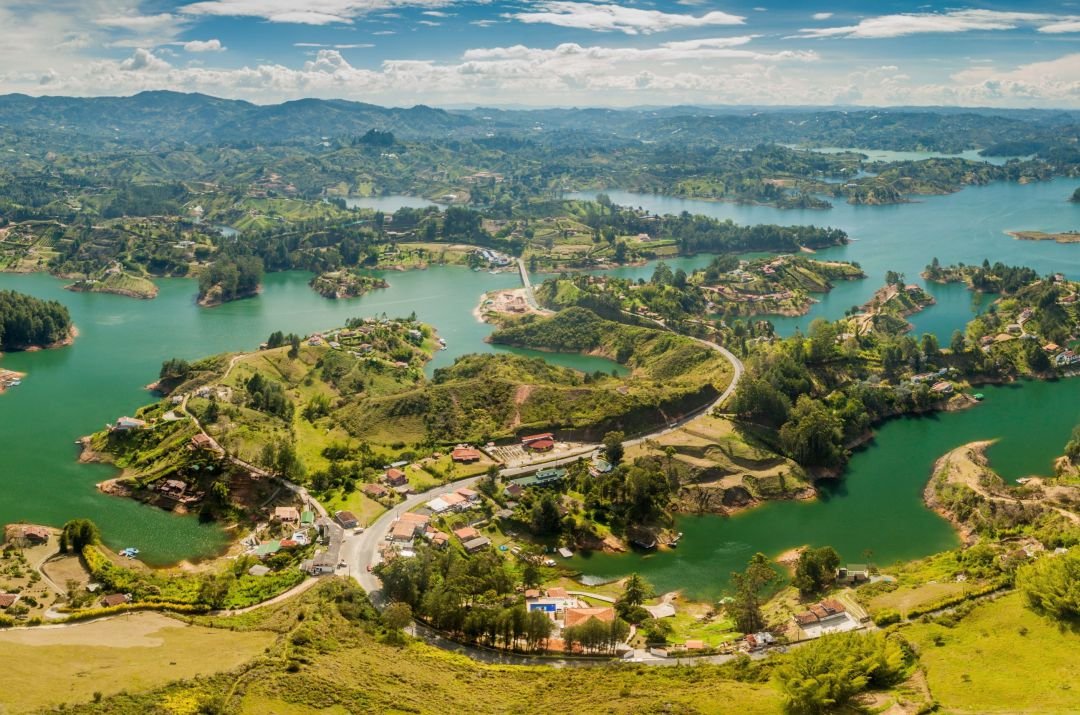 4
A beautiful lake with many activities and boat tours that can be booked. Takes around 1.5-hour journey from Medellin but so very worth it, 725 stairs you need to climb to reach the peak of The Rock (Piedra del Penol) to see the Laguna de Guatape. The amazing and stunning scenery is just wow!! There are many small cafes and restaurants should you want to rest and enjoy the view and have a lovely glass of wine!
5
50 shades of green! At around 17000 hectares, this park is perfect for hiking, exploring, and buying stuff from the artisans there. Parque Arvi is a lovely nature preserve perched above Medellin and quickly accessed via the Metrocable. It's a fun-filled adventure for nature lovers and families. An excellent way to relax from the bustling city for a day. Tons of hiking trails and vendors selling their fresh food or crafts.
6
So many amazing sculptures by Botero decorate the grounds. Enjoy the local vendors selling their wares and visit the Beautiful old church. A busy area with something for everyone, here you can see the nice sculptures of Fernando Botero. They are special and they express somehow the spirit of Medellin. A grand plaza to walk around and take in all the statues of the famous Botero and great photo opportunities.
7
Go back in time and experience some authentic Paisa culture including architecture, clothing, arts & crafts and food. As a bonus, you also get some of the best views of Medellin. Pueblito Paisa a fabulous that gives you a full 360-degree view of Medellin. We found it to be a relaxing place to spend 60-90 minutes. There are a large number of snack and souvenirs vendors to choose from, and the prices are reasonable.
Metropolitan Cathedral Basilica
8
The church is modern and beautiful. The church only opens for mass which is usually at 6 pm every evening. Medellin Metropolitan Cathedral is situated in a very lovely location with easy access to nice cafes and restaurants. This is a beautiful and clean cathedral from the outside near a nice tree filled the park if you want to relax. There is a statue of Simon Bolivar outside the church.
9
Drug dealers formerly ran this part of the town. However, they shut all that down and put up these lights to symbolise hope and prosperity for the future of the city. They decided to regenerate the area to make it more attractive, the plaza was then renovated to include the 300 poles, all manmade with concrete and metal. Every evening the poles are illuminated with seven reflectors in each pole, Looks amazing at night.
10
Educational interactive items, great place to visit with the children situated in a beautiful square in Medellin's downtown various sections focus on the different types of climates found in Colombia – complete with heaters, cold air blowers and birds chirping. The kid's section is fun for all, including the bubble making machine!
Travel Tips for Medellin
Best Time To Visit
One thing to always consider when visiting Colombia is that there is always and I mean always something exciting happening, so always plan ahead to see what type of festivals and street parties that are going on and you can be sure whenever you decide to go you will have a fabulous time as the weather is always like spring throughout the whole year !! Always try and pre-book any guided or private tours as you will save yourself a lot of money.
Typical Costs
it varies regarding where you go, just be aware of the menu prices before you sit down, some places you can dine like a king for a few dollars and other places you would need to be a king to afford to dine !! same goes for alcohol prices they can be as cheap at 1 dollar for a beer or you go to another bar and pay 7 dollars for the same beer, just shop around ! the tour guides are very helpful and friendly and you can haggle for a good price.
Know Before Visiting
The currency in Colombia is the Colombian Peso; you can take it out at the various ATMs dotted around. Just take enough cash out daily that you will require. Haggling is ok to a certain extent but does not go below 15% as its deemed rude. Private tours are best-booked way in advance, and you will save a lot of money by booking ahead.Always check out prices in restaurants before going I as some are very cheap and some are extortionate!
Weather
The pure beauty and climate that is exceptional of acute Medellin is something to behold. Proximity to the equator ensures eternal spring-like conditions year round. Close place 4, 905 feet above sea level in the valley encompassed by tall green mountains, its beautiful weather lends itself well to appreciating the many plazas and parks to be discovered around the city.
Wed
Thu
Fri