What a Delight to See the Sights of Sofia on Private Sightseeing Tours
Explore the fascinating attractions of Bulgaria's capital city with Sofia private sightseeing tours. Sofia is the largest city in Bulgaria and being some seventy centuries old is among the oldest of all the European cities.
There are a great many specific guided tours Sofia offers and Sofia Cultural tours of the historical buildings, museums and monuments which should not be missed when visiting this city. They include stunning cathedrals and mosques with exceptional architecture.
With walking tours Sofia, explore this lovely capital city, its old and new boulevards, charming boutiques, markets, gardens and parks. Experience the delicious traditional cuisine in some of the finest restaurants and at night, be entertained in the many bars, music venues and clubs.
Sofia is ideally located at the foot of Mount Vitosha which offer excellent hiking trails and during the winter months great skiing and snowboarding activities for all ages.
Many tourists, when visiting Bulgaria, tend to visit areas close to the Black Sea or specific Ski resorts but the city of Sofia is definitely worth a visit! Read More...
See the Impressive Alexander Nevski Cathedral on Sofia Cultural Tours
Sofia Cultural tours of Alexander Nevski Cathedral is highly recommended. This impressive Cathedral became a landmark for Bulgaria and not just for Sofia when built during 1882 and 1912. It was built in memory of some 200,000 soldiers from Russia who died during the Russo-Turkish War, 1877-1878, fighting for Bulgaria's independence. It is a stunningly beautiful building with lavish decoration both inside and outside.
There is a great mix of Sofia activity tours to do when visiting this exciting city which includes a vast range of skiing and snowboarding activities, hiking, trekking, rock climbing, rope climbing, horseback riding, golf and much more.
Top 10 Things to Do in Sofia
Alexander Nevski Cathedral
1
An impressive landmark to visit with Sofia cultural tours is that of the Alexander Nevski Cathedral which was completed in 1912. This cathedral was designed by Alexander Pomerantsev, a Russian architect, and built in a neo-byzantine style with gold-laden domes and mosaics.  It was erected in memory of some 200,000 soldiers from Russia who died during the Russo-Turkish War, 1877-1878, fighting for Bulgaria's independence.  
Archaeological Complex Serdika
2
One of the newest attractions in Sofia are the remains of Serdika, an ancient city, which was uncovered during construction of the city's metro system between 2010 and 2012. On Private Sofia Tours see the eight streets, six big buildings, a Christian Basilica, a medieval church and mineral springs located underground and displayed under a protective glazed roof. Admire the ornate tiled floors and examples of early water systems.
The National History Museum
3
Visit the National History Museum with Sofia private sightseeing tours and see over 8,000 years of relics, artefacts and other items in the one building. Learn fascinating stories and history of the Bulgarian people. There are five sections covering the history from different eras including the Middle Ages, the second Bulgarian Empire, the Ottoman Dominion and the 18th century Bulgarian National Revival.  
4
When enjoying walking tours Sofia, venture to see St. George Rotunda which is regarded to be the oldest preserved structure in Sofia dating back to the 4th Century. It is a charming red brick church, round in shape which underwent a massive restoration to enable it to be opened in 1998 to the public after almost 70 years. There are layers of frescoes to be seen with the oldest dating from the 10th century.
5
It is easy to explore the Vitosha Mountain with Sofia private sightseeing tours, hiking tours and best of all excellent skiing and snowboarding activities during the winter months thanks to its location so close to the city. It is well known and popular as a ski resort with thrilling activities, but during the summer, it is a great place for hiking, mountain biking, walking or picnicking with beautiful views and surroundings.
6
Located in what was once a palace, enjoy Sofia culture tours of Bulgaria's National Art Gallery which is regarded as the most respectable and largest institution of its kind in the Country. This gallery includes collections which began in 1892 and continued throughout the years to now include contemporary and new Bulgarian Art. There are thousands of impressive and intriguing paintings and sculptures to see.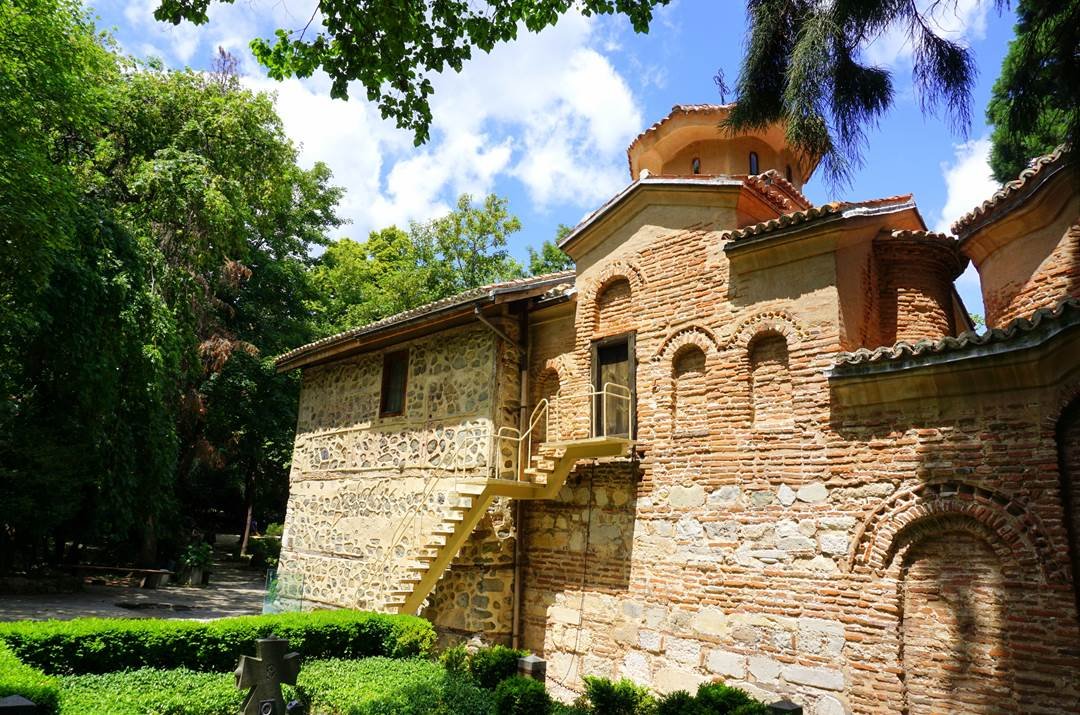 7
Guided tours Sofia will lead you to visit the Boyana Church located on the outskirts of the city. It is among the few preserved and complete medieval monuments in Bulgaria and eastern Europe. Dating back to the 10th century this church is made up of three buildings and is most famous for the Frescoes dating back from 1259. A guided tour around this church is amazing and the paintings are spectacular for their age.
8
Near Sofia is Boyana Waterfall, a beautiful waterfall to visit on Sofia private sightseeing tours. Located in the Vitosha Mountains, it is the biggest on the territory and has a drop of 20m. To get here involves a bit of a trek and but worth it when you come upon this striking natural feature and picturesque surroundings. For those more adventurous, there is excellent climbing on the rocky terrain.
National Archaeological Museum
9
The Archaeological Museum located in Sofia is Bulgaria's oldest Museum and has been around since being set up during 1899 in the Bujuk Mosque which dates back to the 15th century. On any walking Tours Sofia offers, this is an excellent place to visit with collections that include Bulgarian pre-historic monuments, coins and treasures. A highlight to be seen is the gold treasure of Valchitran dating back to the 14th Century.
Ivan Vazov National Theatre
10
The national theatre of Bulgaria is the Ivan Vazov National Theatre which also happens to be the most authoritative and oldest theatre in Bulgaria and a famous city of Sofia landmark. It is among the most ornate building in the city, elegant with its Viennese- style, neoclassical architecture. It is named after Ivan Vazov who was a prominent writer in Bulgaria during the 19th century. Try to attend a show for its full effect.  
Travel Tips for Sofia
Best Time To Visit Sofia
Spring months of April and May or Autumn months of September and October are the best times to visit Sofia. This is due to the weather being still reasonably good, fewer crowds and cheaper Private Sofia Tours. Peak season is regarded to be during the summer months, July and August with great weather and over 10 hours of daylight. If planning to do some skiing when visiting Sofia then December to February are the best months.
Typical Costs in Sofia
The costs when in Sofia are excellent value for money. The average daily cost for the average traveller is US$53 which includes accommodation, main meals and local transport. It is even possible to spend as little as US$22 a day if you are on a budget or go to the other extreme and pay anything from US$119 for a luxury standard. Sofia private sightseeing tours prices will vary from season to season but are still excellent value.
Know Before Visiting Sofia
Book early is the first piece of advice for any type of breakaway or holiday in Sofia and this includes any guided tours Sofia has available. You will have a much better chance of bargains and availability. When in the city of Sofia, be aware of your surroundings and advice is to keep your personal stuff in the hotel safe. When out and about, have a copy of the passport information pages as proof of identity rather than the real thing.
Weather in Sofia
The climate of Sofia is a humid continental climate with hot summers and cold winters. The hottest month of the year tends to be July with temperatures reaching over 25º Celsius. With low temperatures of approximately -2º Celsius, the coldest month of the year is on average January. There is plenty of snow in winter and rainfall during the Spring and Autumn months with April the wettest on average.
Let the activities begin!