Say "Ahn Neyong Ha Seyo" (Hi) When on Burbly Busan Private Guided Tours
South Korea's second largest city is Busan and it is an important city mainly due to the fact that it connects Asia, North America and Europe to the country via its enormous sea port. This is one of the reasons why it is regarded to be South Korea's cultural and trade hub.
However, it is also, for tourism, an international platform and this is mainly due to the fabulous beaches, hot springs, shopping, festivals and lively nightlife which are on hand here. A top location for rest and relaxation or thrills and adventure.
The landscape provides a contrast of activities and sightseeing tours/guided tours that will entertain and amaze any person who travels to this wonderful destination, South Korea. The views from the harbour of the Rocks and Islands jutting out of the Sea of Japan and Korean Strait are spectacular.
The people in Busan are the most caring, helpful, friendly and cooperate locals you can have the pleasure to meet. They are prepared to help and welcome you with open arms.
Let the activities begin!
Top 10 Things to Do in Busan
1
The Buddhist Temple of Haedong Yonggungsa is a highly recommended guided tour in Busan. This Temple which was built during the Goryeo Dynasty around 1376 is large and set on the seaside. It is rare for temples to be built on the seaside and this is one of only a few in Korea. There is a three-storey stunning pagoda with four lions looking out over the ocean along with shrines, Buddha's and a cave sanctum.
2
Pouring out for centuries the waters of the Dongnae Hot Springs is Korea's largest and most famous spa. Developed in 1691 it is made up of six rather large spas in an area that is surrounded by Geumgang Park and Mount Geumjeongsan. The salty waters have a temperature of 55 degrees Celsius however it lowers the more people there are using the spa. The ideal place to relax after a few days on sightseeing tours.
3
A sightseeing tour to the Yongdusan Mountain Park will not disappoint. It is one of three famous Busan mountains which is home to a variety of attractions including the Chunghontap Pagoda, the Cheokhwabi Monument, 4-19 Revolution Monument and Busan Tower from which you see the most spectacular views especially at night of city, land and sea. The park is full of beautiful flowers, plants and trees and offers a view of the Busan Port.
4
With history that dates back to 678CE, the Beomeosa Temple is a fascinating place on a guided tour. The original temple was destroyed late in the 16th century and the current temple was built in 1713. Within the Temple complex, there are pavilions, a pagoda, 3 ornate gates and 11 hermitages. It is possible to stay here to experience the Korean Buddhist monastic life firsthand including tea ceremonies and meditation sessions.
5
When you visit Taejongdae Natural Park, you will be able to do the most thrilling walking tours along its rocky cliff face and then explore its lighthouse. This park is located on the most southern tip of Yeongdo-gu and it offers the most fantastic views of the ocean and on a clear day, it is possible to the Daema Island, a Japanese Island. With a guided tour you can decide for yourself if the myths told are true!
Oryukdo Island and Skywalk
6
Take a sightseeing tour to Oryukdo Island and you will get to walk on possibly Busan's most popular tourist attraction the Oryukdo Skywalk. This is a 15 meters long glass bridge jutting out over the sea and not for those faint hearted. The scenery, backdrops and views are all breathtaking and then you get the opportunity to feel like you are on air walking to top it all off. There are boat tours and hiking tours available here too.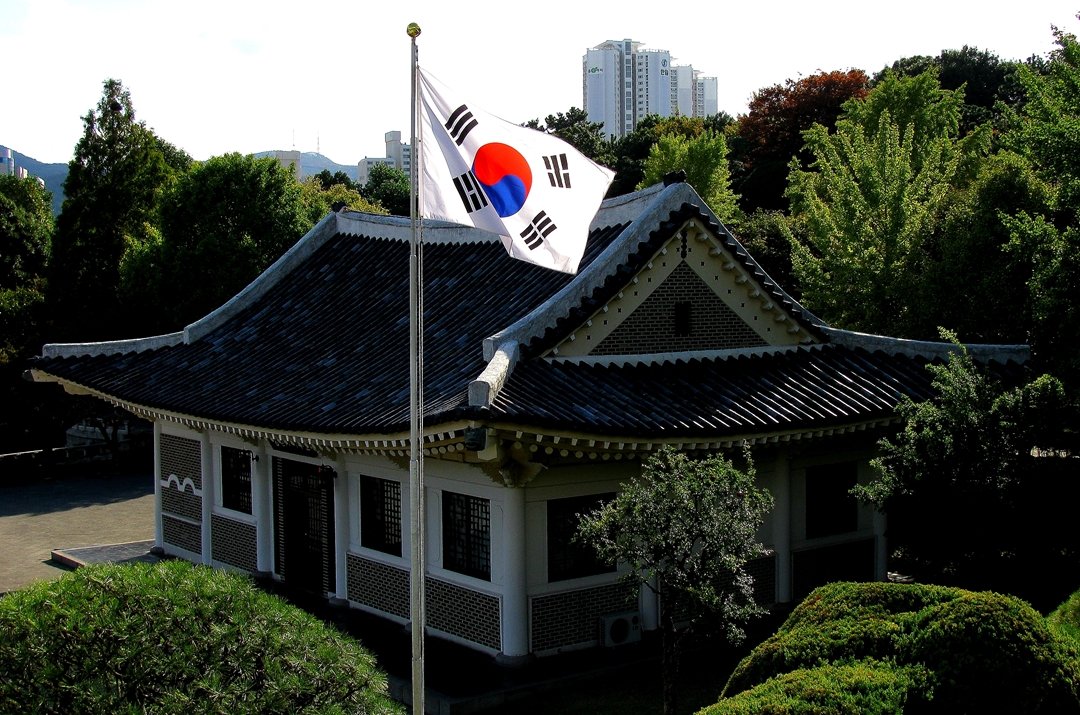 7
The Chungnyeolsa Shrine is situated in Jeongeup, Jeollabuk-do and was established to embody the spirit of Admiral Yi Sun-Sin. He led the Korean Navy in many battles to victory and is a national hero. On a guided tour visit this shrine and learn all the fascinating history of the Admiral. There is a memorial ceremony held annually on his birthday to pay tribute for his service to the city. The shrine and gardens are beautiful.
8
Enjoy a cultural tour of the Gamcheon Culture Village which has the nick name of "Machu Picchu of Busan". The nickname comes from the village's houses being built in a staircase fashion at the coastal mountains foothills. The vibrant colors of murals and sculptures found in the alleys of the village were all created, drawn or made by the residents. The locals are happy to welcome tourists and show off their crafts.
The National Maritime Museum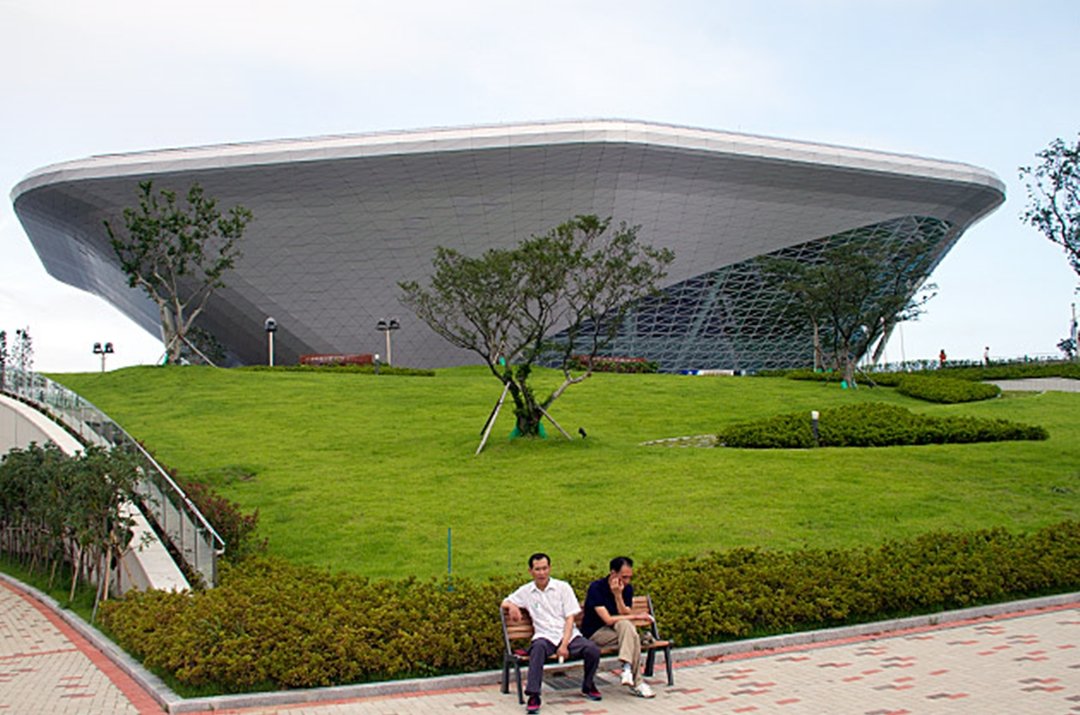 9
The best way to experience the National Maritime Museum is on a guided tour and learn more about the items from a guide. The building has 2 floors with 4 main exhibit halls and a 'special' exhibit hall. Items to be seen here include a Goryeo dynasty wooden ship and relics, pieces of 14th-century Chinese ships and ware, fishing related items through the centuries and items to do with traditional Korean boats throughout the years.
10
For when you are not on sightseeing tours, another place to go for relaxation is the Gwangalli Beach. This is a beach which is famous for its fine sand and pristine water ( it underwent a water cleaning program). It is not just a beautiful beach, there are cafes, romantic restaurants and shops with top brand names. It is a great place to come in the evening with the impressive bright lights of Gwangandaegyo Bridge across the horizon.
See the Seaside View on a Sightseeing Tour of the Stunning Haedong Yonggungsa Temple
The stunning Haedong Yonggungsa Temple is just one of the memorable sightseeing tours you can do in Busan. This temple, built back in 1376 during the Goryeo Dynasty, is just one of the few temples and complex which is set on the seaside.
There are other temples, bridges, a soaring tower, plenty pf parks, a variety of museums and mountains to explore when on Busan. If you are going to the mountains on sightseeing tours, there are other tours to do when you are there that include mountain biking, hiking and mountaineering.
When you go to the beach, there are many activity tours which include paragliding, boat tours, water skiing and diving.
Travel Tips for Busan
Best Time To Visit Busan
It is said by many that the best time to visit the city of Busan is anytime during the months of Spring and Autumn. The good weather conditions and mild temperatures make these months perfect for activities, sightseeing tours or guided tours. If you like the hot sun, then the summer months of July and August are your best time to visit. During the winter if you think this would be the best time for snow, you will be disappointed.
Typical Costs in Busan
Another great thing that the city of Busan has going for it is that it is cheap when you get here. A tourist can survive on approximately US$61 a day, and this includes one-night accommodation, all meals from mid-range providers and local transport. There are cheaper options and more luxurious options, it's up to you how much you wish to spend on the luxury you want. Sightseeing tours and adventure tours will vary in price season to season.
Know Before Visiting Busan
Top tip, leave room in your suitcase for your shopping or bring an empty suitcase with you! There is a specific "shopping area for foreigners" but it is advisable not to be there after dark. When venturing out and about alone and not with a guided tour, it is recommended that you have the hotels address written in Korean with you for taxis. The crime rate is very low in Busan, but you still need to be careful of your possessions.
Weather in Busan
Generally, the climate in Busan is mild, however, there is quite a bit of rainfall even during the driest months. The rainy season is primarily from April all the way through to September with July being the wettest month and December being the driest month. The hottest month on average is August with temperatures of above 30 degrees Celsius. January with average temperatures of 5 degrees Celsius is the coldest month.