Go on a Private Tour of Matobo National Park for a Majestic Safari
When you take a private tour of the Matobo National Park, you are in for a majestic safari of wonderful sights and heart-stopping thrills.
There is so much to see here from the magnificent wildlife, explorable caves with art, Historical and Cultural sites in and around the National Park, unique landscape to excellent accommodation and facilities.
The Matobo National Park is located within the Matobo Hills and the Hills themselves are impressive alone. These Hills are spread out over a large area and are made up of balancing rock formations and domes of granite that were and still are being formed by millions of years of weather and erosion.
Due to the diversity of the terrain found in the Hills, there is a wide variety of vegetation and wildlife. Some of the great activities here include climbing, hiking and walking trails and horse safari tours.
There are a good few dams found in the Park and it is possible for you to take boat tours in the larger ones to see the Park from an entirely different aspect. Read More...
When on a Thrilling Safari Tour of Matobo National Park, Meet Endangered White Rhinos, Leopards and So Much More
The type of animals that can be seen on a thrilling Safari tour or game drive include the endangered Black and White Rhinos, Zebra, tsessebe, hippo, giraffe, impala, wildebeests, kudos, hyena, cheetah, leopards, baboons, monkeys and crocodiles but that is only a few of the 88 or more species.
There are more leopards in the Matobo National Park than anyway else in the world and as this Park is an Intensive Protection Zone for white and black rhinos, these endangered species are gradually increasing in numbers here.
For any keen birdwatcher, they will be very excited to see the likes of Black eagles, martial eagle, fish eagle, secretary bird, pied crow, weavers or Egyptian geese. It is a popular destination for migrating birds.
Top Things to Do in Matobo National Park
1
There are many different Game Drive Safari Tours to be taken when visiting Matobo National Park and each one offers something very different due to the vastness of the park. There is great game drive tours during the dry season when the animals are all heading to the river or waterholes. It is amazing to see the magnificent animals such as rhino, hippo, giraffe, zebra, leopards and a whole lot more.
Geology Tours of Matobo Hills
2
Due to the unique and unusual rock formations, an interesting sightseeing tour to take in the Matobo National Park is the Geology Tour. This is where you are driven to all the fascinating and sometimes precariously balanced rock formations that are spread all around the Matobo Hills. While you are on this tour, you also get to see some wildlife and plant life. A highlight is the 'Mother and Child Kopje'.
3
Matobo National Park has numerous caves with rock paintings. The best one is the Nswatugi Cave with paintings that were done by the San hunter-gatherers. You can see portrayals of kudu, eland and giraffe. Other caves to see include Inanke Cave, Bambata Cave and the Silozwane Cave which is located just outside the National Park. These tours are fascinating and very interesting to see.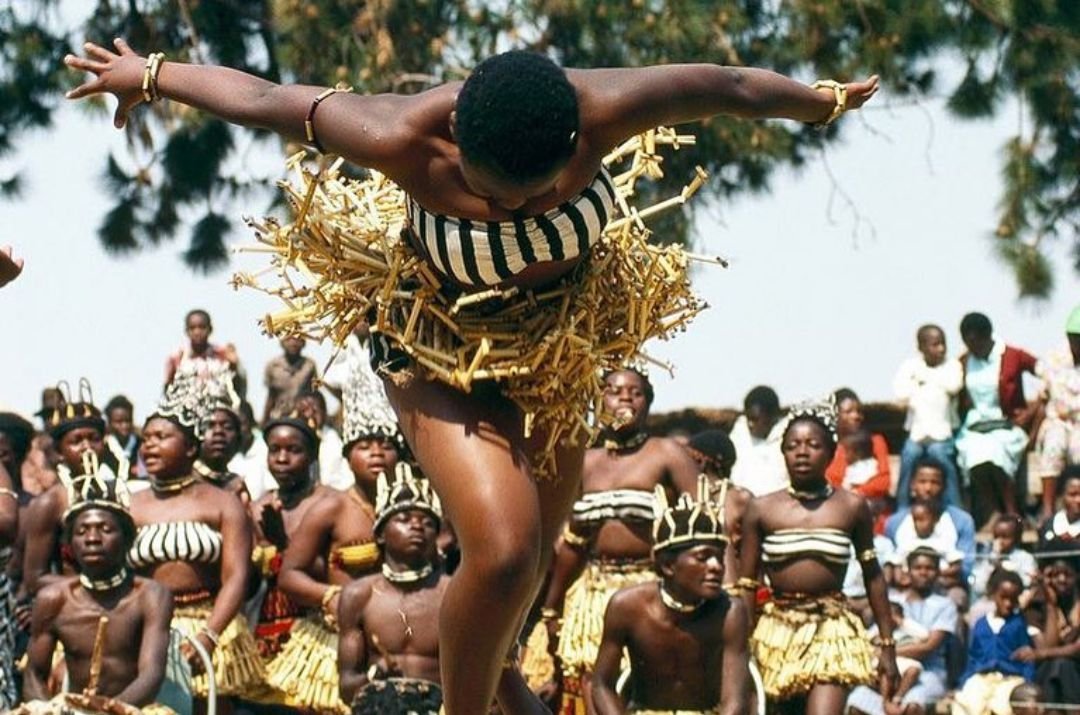 4
To learn about the fascinating traditions and cultures of a local village in the Matobo National Park, take a guided tour of the Ndebele Cultural Village. You are welcomed into the village with open arms and the locals are extremely happy to show you how they cook their traditional meals or make crafts which they then sell on to the tourists and local markets. The children are wonderful to be around and it is a very uplifting experience.
Birdwatching Tours in Matobo National Park
5
There are excellent guided tours for birdwatchers in Matobo National Park as you get to see a wonderful variety of birds. If you time it so that it is during the European bird migration, you are in for a treat as they use this National Park as a popular destination. There are different amazing species of Eagles that include the Black Eagle and Martial Eagle. Other birds found here include the pied crow, francolin and Egyptian geese.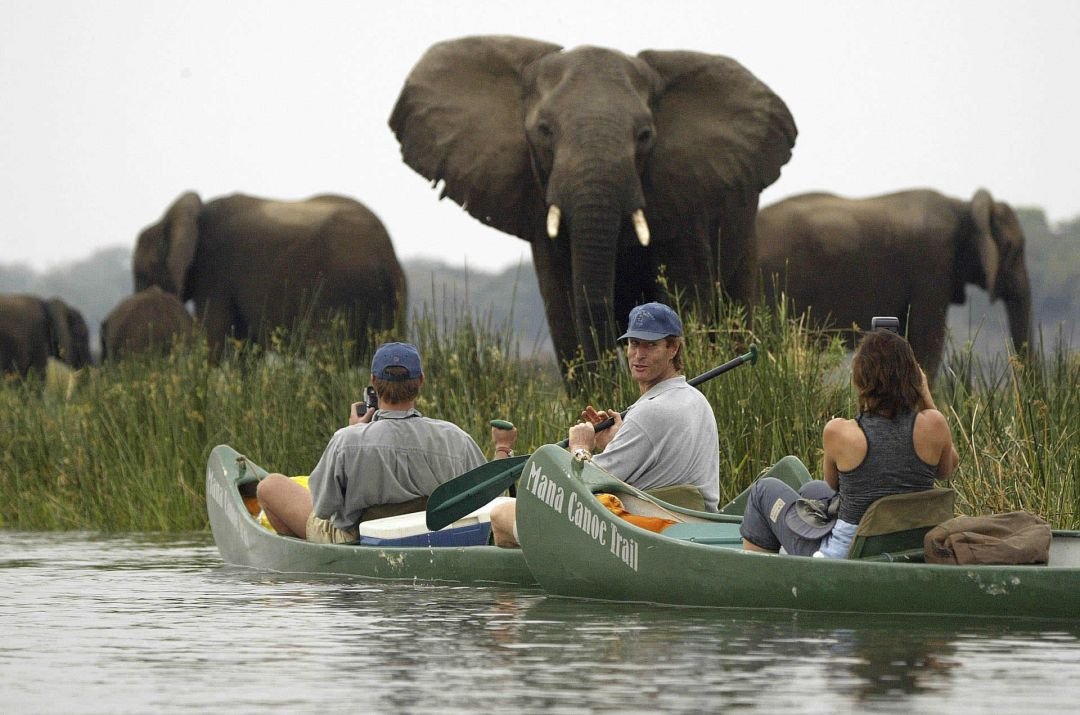 6
Due to the many dams that are in the Matobo National Park, there are many places to fish or to enjoy a boat tour in the larger dams such as the Toghwana, Maleme or Mthselele. This way you get to see the sights and animals of the National Park from an entirely different viewing point. When fishing in the dams, the type of fish you can catch are bass and tilapia and at least there is no risk of crocodiles!
7
Another area to take a sightseeing tour of in Matobo National Park is the Tshabalala Sanctuary. It is here you can take guided walking tours through the wilderness. It is also possible to take horse riding tours and cycling tours. Within the sanctuary, there are guinea fowl, warthog, zebra, giraffe, tsessebe, antelope and various wild birds and waterfowl. It is great to experience a safari tour on foot.
Hiking Tours in Matobo National Park
8
Matobo National Park has a host of places where you can take excellent hiking and climbing tours. Your can start off easy with a Lakeside walk at Maleme Dam before hiking Mount Pomongwe where there are great views over the Park. If you are eager to do longer hikes, then Mount Shambashawa of Nyahwe Mountain are the areas you should venture to. All hikes are with armed game rangers for your safety.
Travel Tips for Matobo National Park
Best Time To Visit Matobo National Park
The best time to visit the Matobo National Park is during the Dry Season, their Winter, April to October. There are morse animals to spot as they gather around the rivers and waterholes. Also mosquitoes are not so plentiful in dry weather, It does get cold at night though. If you visit during the Wet Season, their summer, November to April, you see more beautiful greenery, lots of new borns and excellent bird watching but it is very hot and humid.
Typical Costs in Matobo National Park
When you decide to go to the Matobo National Park the same costs apply here as with the Hwange National Park, the costs will all depend on how long you are staying, how many safari tours you want to take and what level of accommodation you would prefer. Generally, the prices start US$500 and can rise to US$4000 but everything is included; accommodation in lodges and camps when on a safari tour, your meals, safari fees, transport and evening entertainment.
Know Before Visiting Matobo National Park
Always do a lot of research on the time you wish to visit the Matobo National Park. It is important you know what the weather is going to be like and if the time you are travelling is the best time to see all you want to see. Be sure to check if you need any shots and make sure if you do you have them done well in advance. Always do what the Rangers say when on a safari tour because they only have your safety in mind.
Weather in Matobo National Park
The warmest weather in Matobo National Park is during September through to March with temperatures averaging around 30 degrees Celsius but it is also when the most rain falls. The rain showers tend to short showers but every day. The April to October is the dry season and temperatures during the day average 25 degrees Celsius, however, the temperatures drop at night to as low as 5 degrees Celsius.
Let the activities begin!