Be Awestruck on Safari Tours of the Savannahs in Akagera National Park
Savannah Plains, Forest fringed lakes, swamps, papyrus and rolling highlands are what will leave you awestruck when you go on the various private safari tours in Akagera National Park and that is even before you see the wildlife!
Located in the northeast of Rwanda, Akagera National Park lies along the Tanzania border and was founded in 1934. The park size was reduced by almost 10% in 1997 when farmers were given part of the park. Since 2010 and with the help of African Parks, the Park has returned to its former glory.
From the Akagera River there is a maze of lakes with the largest being Lake Ihema which is a great place to go on boat safari tour. During the dry season, there are lots of wildlife gathering around the lake shores that emerge from the fringing forests. Due to the levels of biodiversity found in this park, it is now the largest protected wetland found in central Africa.
The last refuge for animals and plants in Rwanda that are Savannah adapted is in Akagera National Park because it is the only Savannah region protected in the country, therefore vital for the repopulation of endangered animals. Read More...
See 4 of the Big 5 on Adventurous Safari Tours of Akagera National Park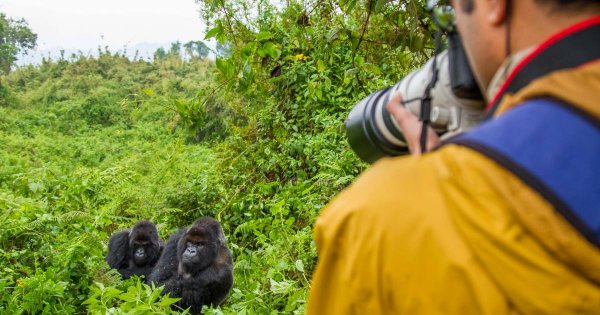 There are fantastic safari tours to do in Akagera National Park where you can see 4 of the Big 5. Unfortunately, due to poachers, the black rhino is extinct in this park. However, plans are in progress to reintroduce them into the park again.
Lions and elephants have been reintroduced into Akagera National Park and their numbers have already been increased.
With the help of the strict laws and schemes which are in place to counter poaching, the park will grow from strength to strength and endangered wildlife will hopefully be a thing of the past.
The range of wildlife to be seen here include buffalo, elephant, zebra, monkeys, baboons, leopard, hyena to name a minor few.
There are lots of species of bird which include the rare Shoebill Stork and there are excellent birdwatching safari tours.
Spectacular Safari Tours in Akagera National Park
Game Drive Safari Tours Akagera National Park
1
Whether you do this game drive in the morning or afternoon, you will have the best adventure on these private safari tours. Explore the wild game such as Elephants, Zebra, Buffalo, Masaai Giraffe, Eland, Impala Antelope, Water buck, Oribi, Klipspringer and a whole lot more. Go by jeep or on walking safari with the most experienced and qualified rangers. They know all the best places for you to see the most.
Predators in Akagera National Park
2
Thrilling and exhilarating jeep safari tours that are specific for seeing the predators of Akagera National Park are very popular here. The number of lions has over doubled since they were reintroduced into the park. Other predators include leopard, side-striped jackal and hyenas. It is incredible when you get to be so close to these magnificent animals and to watch them in their own habitat.
Boat Safari tours on the Lakes of Akagera
3
There are numerous boat safari tours to do in Akagera National Park. There is a boat cruise which explores Lake Ihema, Rwanda's second largest lake, see the Nile Crocodiles and Hippos as they lurk along the shores. The fishing safari is on Lake Shakani where you can catch impressive fish. From these boat tours, you can see such birds as the rare shoebill stork and papyrus gonolek as the boat slowly sails the waters.
Birdwatching Safari Tours
4
In Akagera National Park, with over 500 species of birds, there are excellent Birdwatching Safari tours at any time of the year. Due to the varied habitats, this park is home to many rare water birds and birds more suited to Savannah dwellings. The opportunity for a bird lover to see such birds as the Vulnerable Shoebill stork, the threatened papyrus gonolek, the Red-faced Barbet to the swamp flycatcher should not be missed.
Primate Safari Tours in Akagera National Park
5
You learn just how entertaining and devious primates can be when you go on a primate safari tour in Akagera National Park. This tour is specific for primates however you will always see other wildlife too. The Rangers bring you as close as possible on walking safaris to their environment. There are Vervet Monkeys and Olive Baboons who can be quite naughty if you stop in a covered jeep, they like to climb all over it.
Nighttime Safari Tours Akagera National Park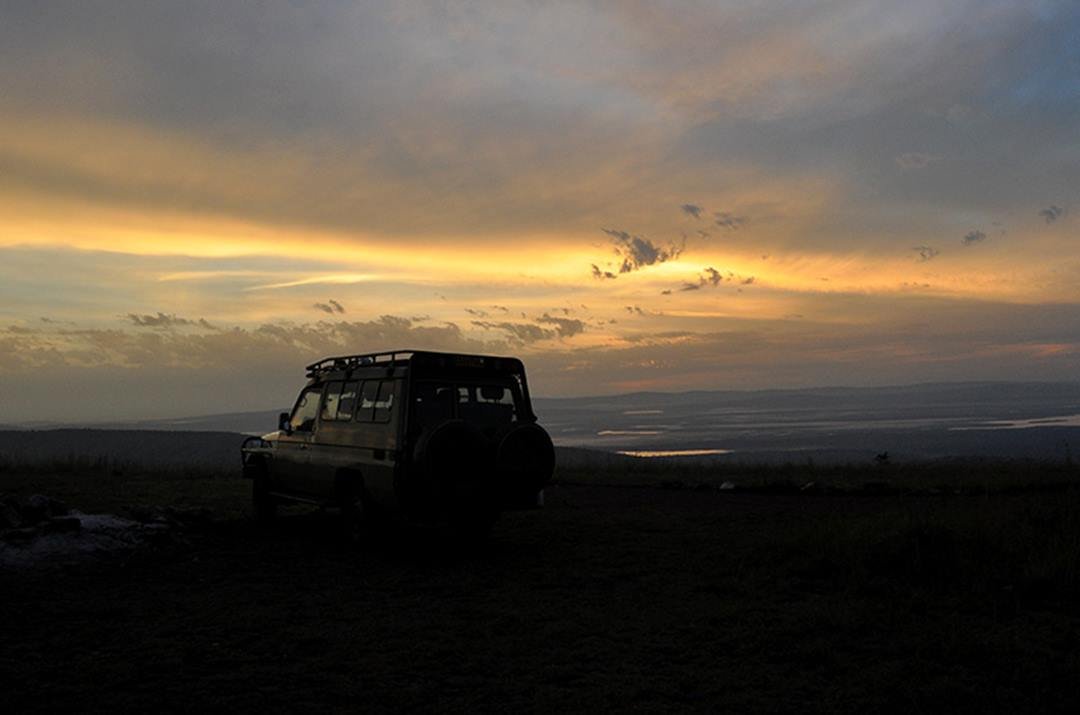 6
Definitely one of the most exciting safari tours to do in Akagera National Park is the Nighttime Safari tour. The majority of these tours begin before sunset and you are brought to the best places to see spectacular sunsets, from there you go in search of the nocturnal wildlife as they begin to stir from their hideouts. Bush babies and Galagos are only seen at night. Traveling through the darkness adds more excitement to these safaris.
Akagera National Park Cultural Tours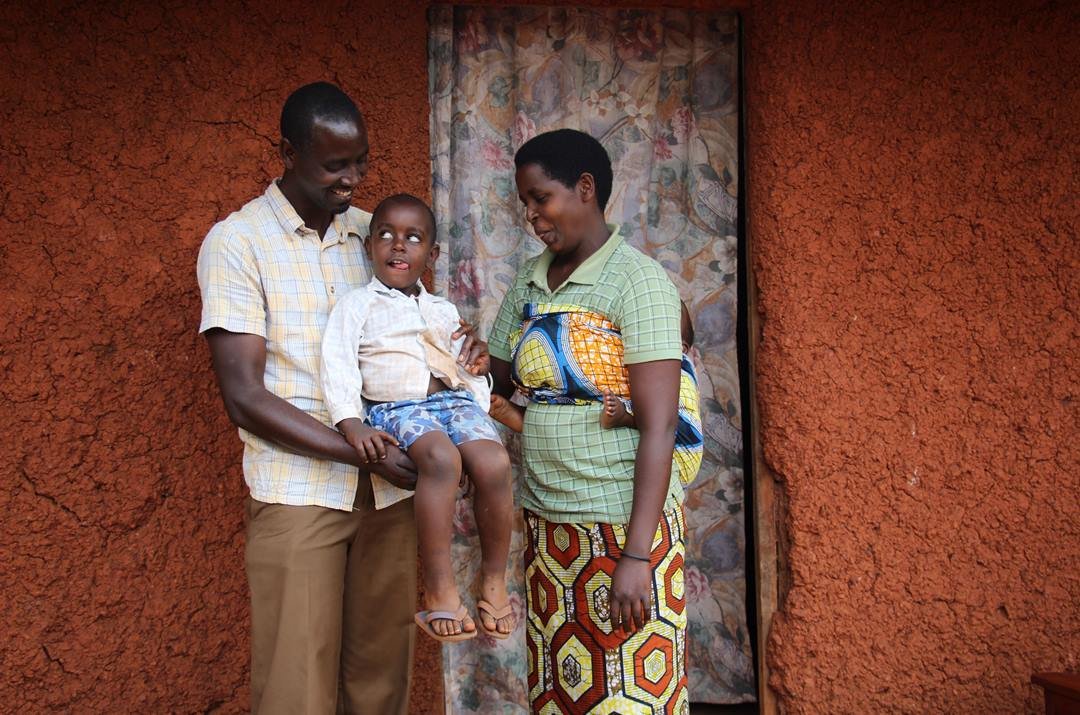 7
There are four cultural safari tours to take when visiting Akagera National Park or the surrounding areas. On these tours, you learn all about the traditions and cultures of the communities living in this area of Rwanda. On these safari tours, you may try to milk a cow, taste honey from the comb, help prepare local food, do some Imigongo painting and also take part in a Rwandan traditional dance.
Helicopter adventures in Akagera National Park
8
A novel way to see Akagera National Park is on a helicopter adventure. From the sky, you get to have aerial views of the rolling mountains, swamp fringes lakes and open savannah. From the sky see the herds of wildlife as they chase other animals or laze around in the heat of the day. It is a magical experience and with these tours, you even venture and see some sights of Tanzania, just beyond the border.
Travel Tips for Akagera National Park
Best Time To Visit Akagera National Park
The dry season is the best time to go on excellent safari tours in Akagera National Park which is July to September and also January. These are the best times to see the wildlife gathering together by the side of the lakes. The months to avoid in this park are March, April and December as the these are very wet months and some routes cannot be passed even on jeep safari tours. The temperatures tend to be the same all year round.
Typical Costs in Akagera National Park
The prices for Safari tours will vary with the length of safari, whether day trips or overnight trips, what bird or wildlife you want to see and the time of the year you ate going. All day safari prices will include permits which each person must have. Safari tours for more than one day will include accommodation and food. The prices start from US$100 for short tours to over US$5000 for the more exclusive and longer safari tours.
Know Before Visiting Akagera National Park
Always do research on the time you wish to visit the Akagera National Park. It is important you know what the weather is going to be like and if the time you are travelling is the best time to see all you want to see. Be sure to check if you need any shots and make sure if you do you have them done well in advance. Always do what the Rangers say when on a safari tour because they only have your safety in mind as well as the animals.
Weather in Akagera National Park
The rain is more persistent and heavy during March to May. October to November is called the short rain season due to short and light showers. The long dry season is June to September and the short dry season is December to February. The temperatures tend to vary very little throughout the year and they are averaging 27 degrees Celsius during the day but can drop a lot at nighttime so wrap up warm for nighttime safari tours.
Let the activities begin!