Put a 'Spring' in Your Step on a Fascinating Private Tour of Springfield
You will have a spring in your step when you take one of the fascinating private tours of Springfield, Illinois.
It is in this city, which is the capital of the State of Illinois that you will see the authentic and complete collection of all things Abraham Lincoln.
Walk in the footsteps of the most famous president of the United States of America on a fascinating walking tour.
Springfield is a city full of history and culture and not all is to do with Abraham Lincoln.
There are many different museums, memorials to famous people, war veterans and wars from various decades.
See buildings of great architecture from the olden days to modern and admire the complete contrast they represent.
Then there is the most famous highway in the United States, Route 66, that runs through the city of Springfield.
It would be a shame to visit Springfield and not take a drive, no matter how short, on this Route. It is a place that is on many a bucket list. Stop off at a traditional resting point, on the 'route', a diner called Cozy Dog Drive In. Read More...
A sightseeing tour of all things Abraham Lincoln or guided tours of tasty vineyards
There are many activities to take with a private tour that includes a trip to Lake Springfield where you are able to do many watersports such as jet skiing, water skiing, diving and swimming.
If golf is a sport you enjoy, there are some spectacular courses here to avail of.
For activities for all the family, take a tour of the Lincoln Zoo, the Aquarium or visit one of the great fun parks.
There are excellent places to go shopping to your heart's desire and then in the evening after shopping or sightseeing tours, relax in the great nightlife Springfield has to offer.
Top 10 Things to Do in Springfield
Abraham Lincoln Presidential Library and Museum
1
Take a guided tour of the Abraham Lincoln Presidential Library and Museum and you are entering the first major Experience Museum. There are priceless historical artefacts combined with BRC innovation which offers you an engaging, educational and emotional experience. This is the best attended Presidential Library and Museum with collections on Abraham Lincoln, the American Civil War and many other things to do with his era.
2
Take a guided tour of The Dana-Thomas House designed by forward-thinking Frank Lloyd Wright in 1902. Within the house, there is the largest collection of original Wright art, glass and furniture. Wright was given a blank check when commissioned to design this house and it has 35 rooms and three main levels. This impressive house is regarded as an architectural masterpiece and when you see it yourself, you will agree too.
3
On a sightseeing tour of the Old State Capitol, you are visiting a place of great history that is both new and old. The Capitol was built 1837 after the capital was moved from Vandalia to Springfield. It was here Abraham Lincoln served as state legislator and where he gave the famous speech "house divided" in 1858. It was also in this building that former Senator Barack Obama announced he was running for the presidency.
Lincoln Home National Historic Site
4
Before becoming President, Abraham Lincoln lived in Springfield from 1844 to 1861. Take a guided tour of Lincoln Home National Historic Site which preserved the only home Abraham Lincoln every owned. This house was first opened to the public in 1887 and has been a huge attraction to tourists ever since. On the tour you get an opportunity ti look into the life of the Lincolns during the seventeen years they lived in here.
5
On a sightseeing tour, you must visit The Lincoln Tomb which is a State Historic Site. The final resting place for assassinated President Abraham Lincoln, Mary his wife and three sons, a fourth son is buried in Arlington National Cemetery. There is a receiving vault where Abraham Lincoln's funeral was held. The stunning obelisks of varying heights, bronze sculptures which include one of Lincoln. The interior is stunning too.
6
Take a sightseeing tour of Henson Robinson Zoo, a zoo which was a dream Henson C Robinson which came to fruition in 1967. Now under the guidance of Springfield Park District, it strives to help endangered animals and increase the awareness of nature. There are over 90 different species of exotic and native animals with naturalistic homes. Other than native animals there are others from Australia, Asia and Africa.
7
Take a sightseeing tour to Lincoln Memorial Garden. It is a representation of the landscape Abraham Lincoln knew growing up and living in the midwest. It has flora from Illinois, Kentucky and Indiana. The garden was designed by landscaper Jens Jensen and he included trails, ponds, wooden benches inscribed with Lincoln quotes, footbridges and eight stone council rings. Be at one with nature in this calm and peaceful environment.
War Memorials at Oak Ridge Cemetery
8
When on sightseeing tours of Springfield, it is nice to go and pay respect to the fallen heroes who died during combats and at the Oak Ridge Cemetery yo can do just that. It is here that the memorials are for the World War II, the Korean War and the Vietnam War veterans. You cannot help but read all about the veterans and it can be emotional when you see the young ages, some of these poor men and women were when they died.
9
Take a guided tour to the birthplace and home of poet Nicholas Vachel Lindsay which is now a historic house museum. The house was originally built is 1879 in Greek Revival architecture, and during 1971, it was declared a National Historic Landmark. There are many public events held here such as poet reading series held in the parlour and workshops for educators and writers on the life and ideals of Vachel Lindsay.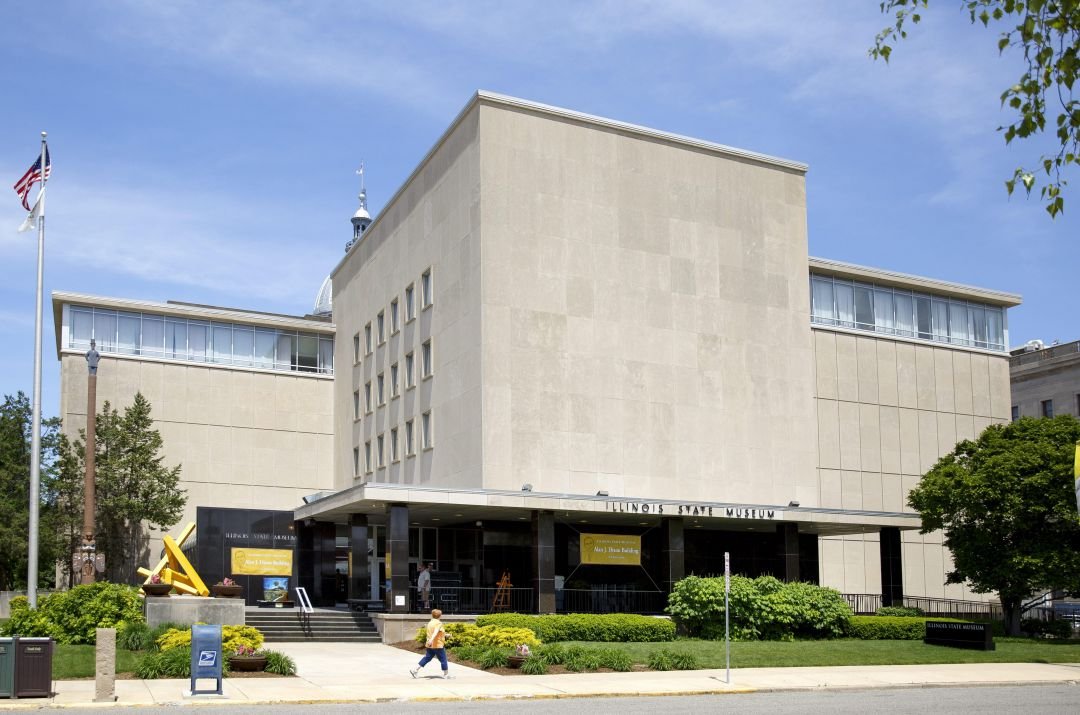 10
Take a guided tour of Illinois State Museum which is headquartered in Springfield. As you walk through this museum, you learn their mission which is to promote discovery, forever learn and be guardians of the natural and cultural Illinois heritage. As part of the State Museum, you can visit such places as Dickson Mounds which is an on-site archaeological museum or Lockport Gallery displaying art from the past and present.
Travel Tips for Springfield
Best Time To Visit Springfield
As the weather in Illinois is extreme with hot summers and harsh winters, the best time to go will depend on where and what you want from your trip. If you are interested in winters sports and don't mind the cold them the winter months are for you but if you want warmth and sunshine then early summer months are ideal especially for private tours. Middle of summer is very hot however everywhere has the best air conditioning.
Typical Costs in Springfield
Illinois is about average compared with other states in America. For pub grub, you are looking at it costing $44 for two people however in an Italian restaurant a three-course meal with wine will cost around $75 for 2. Taxis can cost $20 for a 5-mile trip, but the subway is very reasonable and easy to get around. Accommodation will vary on the standard, if you are not fussy, a basic 3 star B&B will cost $50, but it can go up to $300 the more stars you want
Know Before Visiting Springfield
Always do research on the city you are travelling to in Illinois especially on what the weather will be like and pack appropriately. Book any private tour you wish to do before travelling to ensure you are not disappointed when you get there. Never carry more cash than needed when out shopping or sightseeing as there are pickpockets everywhere in the world. Be careful when walking at night and never walk alone, take a cab to be on the safe side.
Weather in Springfield
The weather in Illinois is erratic because of its location to Lake Michigan. Winters can be brutal with up to 40 inches of snow on average in Chicago and northern Illinois and very windy at times. Spring and Fall weather can change within hours from warm to cool or vice versa so be prepared but a great time for sightseeing tours. Summer can get very hot and humid. Thunderstorms are common from June to September and in April and May there may be tornadoes.
Let the activities begin!