Visit the Triumphant and Traditional Taipei on Private Tour
Visit the triumphant and traditional Taipei on private tour see the first stop for many visitors to this region and you will know why they fell in love with the beautiful city. As far as most people are concerned, this is the heart of Taiwan and the place where things happen.
Although Taiwan's magnificent scenery lies beyond the city's glittering glass and concrete, Taipei should not be missed, also if you haven't seen Taipei, then you haven't seen Taiwan. Taipei guided tours hand down beats the rest, the people are gentle, tolerant and hold their liberal views seriously.
This city is like a living museum, with the Taoist Temple, the Japanese mansions and treasures that date back 5000 years there is a lot to see and do here.
Themed restaurants in Taipei are amazing book a custom tour and visit a few. You won't believe where you will end up they are totally crazy and totally fun. Read More...
Themed Restaurants in Taipei Are Amazing Book a Custom Tour and Visit a Few You Won't Believe Where You Will End Up.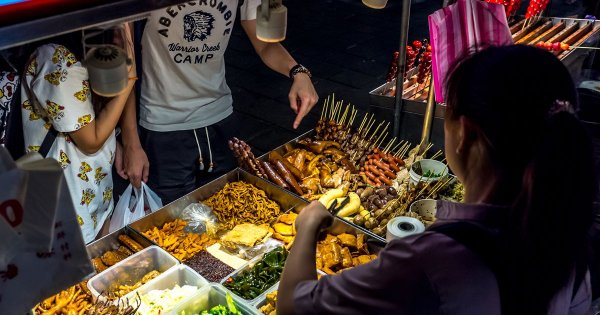 Dining out is so popular that many studio apartments in Taipei don't have kitchens: eating is cheap, casual and tasty. Indeed going out to eat is the best way to understand the Taiwanese.
Whether you're getting your fingers greasy sampling snacks at one of the night markets or sharing Chinese dishes at a Taiwanese rèchǎo (stir-fried) joint, the defining characteristic is the element of fun.
Yes, that is an invitation to try stinky tofu. While you're at it, you might as well have some Taiwan Beer too!
The idea of chocolate sauce on a steak is accepted; themed restaurants transport you to the world where you eat hotpot from a toilet bowl or go to a hospital ward for dinner..its exciting and fun.
Top 10 Things to Do in Taipei
1
One of the four best museums in the world, in a class with the Louvre, British Museum and Metropolitan Museum of Art. On a private tour of The National Palace Museum see the largest collection of Chinese artefacts with approximately 700,000 items to display. With only space for 15,000 pieces to show the remainder are secured in a subterranean vault.
2
The Martyrs' Shrine is a relatively peaceful place with colourful buildings set against a backdrop of hills. It was built to honour those who died in various wars fighting for the ROC. On a guided private tour see the two rifle-toting military police who stand guard at the gate in formal dress rigid and not moving while tourists harass them.
3
This fully-restored traditional Taiwanese homestead is remarkable for merely having survived amidst Taipei's urban building boom. Until recently, there were many such houses in Taiwan. While quite a few such buildings still exist in remote mountain areas, they are not readily available, and many are in bad condition. Without preservation efforts, this style of architecture seems sure to disappear.
4
In Visit the Confucius Temple on a guided private tour and see the sharp contrast it has to the Lungshan and Paoan temples. There are no statues or deities and the only time it comes to life is on 28 September, the birthday of Confucius (Teacher's Day), when there is an interesting festival held at dawn. Check with your private tour company and see if you can prebook tickets for this occasion as it is wonderful.
5
Until it was discovered by tourists on a sightseeing private tour, Snake Alley was a genuinely fascinating place. I suppose it's still fascinating, but it's taken on a bit of a carnival atmosphere. What you get to see are experienced snake handlers playing with real live cobras as though they were wind-up toys. For a fee, you can sample snake soup or drink a cup of snake bile - not for the squeamish.
6
Taipei-Mucha Zoo guided private tours are informative and great fun. It is without double the best Zoo in Taiwan as is limited to a number of animals they have housed, so they do it right all the way with the limited space they have. This is a family fun day, and everyone will enjoy it from start to finish.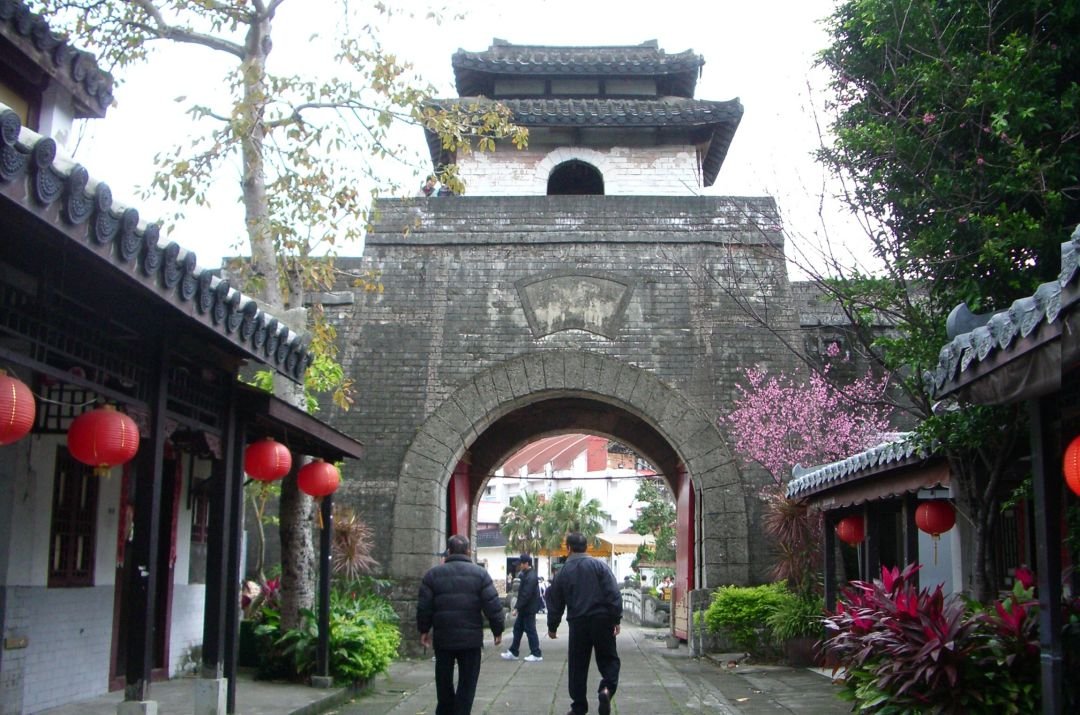 7
Also was known by its more formal name, the Central Motion Picture Cultural Village, the Movie Studio is within walking distance of the National Palace Museum and therefore easy to visit. It's a movie set where the buildings are all designed in the traditional style of ancient China. If you watch TV in Taiwan, you are sure to see some Chinese kung-fu dramas -this is where they are filmed. Watch out you may have the chance to see some filming.
8
The Fine Arts Museum have many exhibitions which are rotated every few months, and there are many works by foreign artists. Exhibits have included everything from Australian Aboriginal art to rare artefacts by the now-extinct Mayan civilisation of Mexico. The big problem with this museum is that virtually all explanations are in Chinese so book a guided private tour in you own language if possible.
9
This is a lovely old Taoist Paoan Temple and is only a short walk from the Confucius Temple. On your guided private tour you can see it at its best when a worship festive is on. The ceremonies and festivals at that time of the year are great and you will get an insight into the cultural aspect and celebratory fun of these amazing people.
10
The military uses Double 10th Day to show off it's hardware, including rockets and tanks. One of the world's most dazzling displays of fireworks is held on the night of Double 10th over an island in the middle of the Tanshui River. The fireworks start around 7.30 pm but be there earlier to secure a good viewing place. The fireworks run for one full hour and are spectacular.
Travel Tips for Taipei
Best Time To Visit Taipei
Taiwan has fairly pleasant weather all year-round with average temperatures of 22°C. The rainy season is from May to September, with June to August being the height of typhoon season so try not to travel around these times any other month, and you're ready to go and book your private tour of Taiwan.
Typical Costs in Taipei
Taipei is surprisingly affordable, especially for a developed Asian country. If you share an inexpensive hotel room with someone, travel by MRT, and eat modestly, then you'll be okay with a starting budget of around NT$ 1,800-2,000 a day. Shopping at night markets is cheap as is the food so be clever and keep to your budget.
Know Before Visiting Taipei
Get an EasyCard it is one of the most important things to have in Taipei. Among the things, you can use these contactless smart cards for the great metro, buses, ferries, the city bike scheme, and even taxis. You can use them to pay for public parking, and as a prepaid credit card for stores and supermarkets. They can also get you into the Maokong Gondolas, zoo's and some museums.
Weather in Taipei
Taiwan enjoys great weather most of the year with average temperatures of 22°C. The rainiest months are from May to September, with June to August being the height of typhoon season. Try to book your private tours for the period from October to February if possible.
Let the activities begin!