Superb Fun and Culture to be Discovered with Serbia Sightseeing Tours
Located in the centre of the Balkan Peninsula, the northern part of the country is in central Europe, however, due to its geography and climate, Serbia is also partly a Mediterranean country. This diverse country has everything as a touristic destination; from historic sites to vibrant bars and nightclubs. Discover superb fun and culture with Serbia sightseeing tours.
This fascinating country is steeped in history and it is where eastern culture meets west. Fought over by the Romans and Ottomans to name but a few, modern Serbia today is a blend of cultures where you will be given a warm welcome by everyone you meet.
With Serbia adventure tours, visit Resva Cave and be amazed at the wonderful array of colours as you explore the impressive stalactites and stalagmites.
There are also 5 National Parks, all with spectacular views and gorges for you to discover. Djerdap National Park, on the border of Romania, makes for a great family day out and is one of the most popular areas to visit with Serbia sightseeing tours. Read More...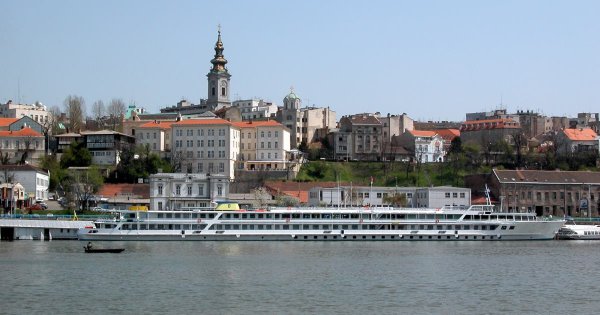 Serbia is rich in cultural and historic heritage; there are many medieval Serbian monasteries and churches, some of which are UNESCO World Heritage listed and all can be visited with Serbia cultural tours.
Along with this abundance of cultural wealth, Serbia is a nation of music lovers. The country hosts some of the best music concerts in the world. With walking tours Serbia, visit Novi Sad and the exciting Exit concert, where artists such as Sting and Liam Gallagher have performed.
Or if it is the winter sun that you are looking for, then let skiing tours Serbia take you to Kopaonik where you will find the best snow and perfect pistes.
Top 10 Things to Do in Serbia
1
Kustendorff is a charming wooden town located in western Serbia, in Mokra Gora Natural Park, a few kilometres from Bosnia and Herzegovina's borders. One of the most popular tourist destinations in the country to be seen with Serbia sightseeing tours. Made famous by film director Emir Kusturica the yearly film festival hosts guests such as Monica Bellucci and Johnny Depp and everywhere you go is dedicated to the world of film.
2
Located north of Belgrade on the banks of the Danube, Novi Sad is a vibrant town where everything is on your doorstep. All sites are within the town and with walking tours Serbia you will miss nothing. It hosts one of the most famous music festivals in the world, Exit; and is perfect if you enjoy music and partying. Artists such as Sting, Leonard Cohen, and Liam Gallagher have all performed here.
3
On the border of Kosovo, Kopaonik, also known as "Sunshine Mountain", has almost 200 sunny days a year. It is however very popular for winter sports. Skiing tours Serbia will take you to a winter wonderland with the very best snow and perfect pistes. This scenic park is home to Serbia's main ski resorts with 25 lifts handling up to 32,000 skiers an hour. Visit rock formations, hot springs and geysers as you soak up the winter sun.
4
There is so much to explore with Serbia sightseeing tours and Djerdap National Park stunning landscapes makes for a great family day out. Located in the north-east and on the border of Romania, there are four fascinating gorges to visit. Djerdap Gorge, or The Iron Gate as it is known, is over 100 kilometres long and you will observe some of the best breathtaking views in Serbia. Other attractions include many archaeological sites. 
5
Only recently discovered in 1962 this 2.8 miles long and 1.75 deep cave is one of the oldest caves in Serbia. With Serbia adventure tours you will see first-hand the impressive stalactites, stalagmites, narrow channels and cave galleries. Depending on the minerals in stones where water passes through, rock formations can be red, yellow or white. The area is surrounded by forests, rock formations, and many small streams.
6
Similar to picturesque Cappadocia in Turkey, Devil's Town is one of the most stunning natural phenomena in the Balkans. Known as one of the seven Serbian wonders, Serbia sightseeing tours will lead you on a haunting trip as you explore the complex spindle-shapes pillars among two springs of extremely acid water. Visit the natural spa famous for its medicinal thermal minerals (mud), which will leave you feeling wonderfully refreshed.
7
This fascinating archaeological park is located where the River Mlava empties into the Danube in eastern Serbia. Soak up the atmosphere of past times in one of the largest and best-preserved cities of the Roman Empire. Dating back to the first century AD, it is said to have been inhabited by more than 40,000 people. Enjoy visiting the remains of streets, temples, amphitheatres, palaces and Roman baths with Serbia cultural tours.
8
Located on the slopes of Mount Radocelo, in central Serbia, discover Studencia Monastery with Serbia cultural tours. It is known as the richest monastery in Serbia due to its ornate decor, and its 13th-century Byzantine frescoes, which abound in the many churches around the monastery. One of the most popular attractions is the Studencia Crucifixion, an iconic painting which has been reproduced all over the world.  
9
Discover the charm of Smederevo, a medieval city, with Serbia cultural tours. Originally the capital of Serbia before the Ottoman conquest, Smederevo abounds with historical sites such as its fort which its largest plain fortification in Europe and hosts 25 towers. Visit the City Library, established in 1846, the City Museum and, the Church of the Assumption of the Holy Mother of God, all of which are very definitely worth a visit. 
10
The beautiful city of Subotica has the most art nouveau building in the country; however, the city predates the middle ages and has many older buildings to discover. With walking tours Serbia you can enjoy them all. Relax at one of the many cafes in the main square with its blue fountain as you soak up the charm which defines Subotica. If you like a bargain, visit Buvljak, one of the largest flea markets in Europe.
Let the activities begin!