Addictive Adventure All Year Round on Private Activity Tours of Andorra
The saying 'great things come in small packages' certainly applies to the tiny country of Andorra. It is located between France and Spain in the Pyrenees mountains and the private activity tours Andorra has to offer is plentiful, adventurous and addictive.
While Andorra is well known to winter sports lovers, it is often overlooked as a destination for the other seasons. Situated high in the eastern Pyrenees mountains there is breathtaking scenery, fascinating attractions and lots of diverse activities to do all year round.
Andorra sightseeing tours will show you the stunning mountains, valleys, meadows, lakes and rivers and charming villages. Alternatively see all the above on Andorra adventure tours by horseback, climbing, hiking or off-roading to name just a few. Whichever way you do it, Andorra is a very beautiful Country to explore.
There are much history and cultural Andorra tours to experience throughout the year but better to see in the spring, summer or autumn months when the weather is more comfortable and safer to travel the narrow winding mountain roads. Read More...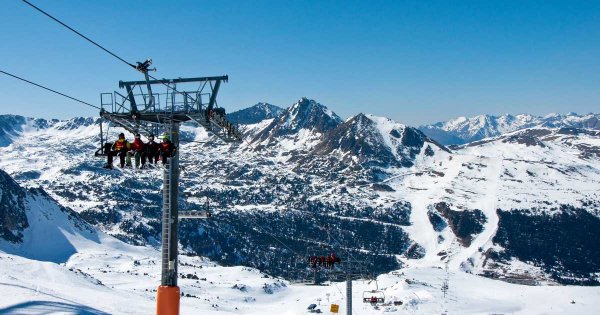 Andorra winter adventure tours are second to none for beginners and professionals. There are ski slopes to suit everyone even children with lessons available before you venture by yourself.
Apart from skiing, there is air boarding, karting on ice, snowmobile adventures, snow biking, dog sledging or walking like an Eskimo on excellent Andorra winter walking tours.
Not to mention the legendary and fantastic apres ski nightlife!
Spring, Summer or Autumn Guided tours Andorra include visits to some charming and picturesque villages, an array of interesting museums, art galleries, ancient churches, mansions and much more.
Summertime is also the best time for the cuisine of Andorra to taste at its very best.
Top 10 Things to Do in Andorra
1
The capital city of Andorra has a lot to offer a tourist on Andorra sightseeing tours. It has Romanesque architecture defining the city, amazing attractions such as one of its oldest sights the 9th century Santa Coloma church and brilliant shopping as this city is home to most of the-the 2,000 chops in the country. It is a duty-free retail hub so bargains galore! Winer sports are of course popular from here too.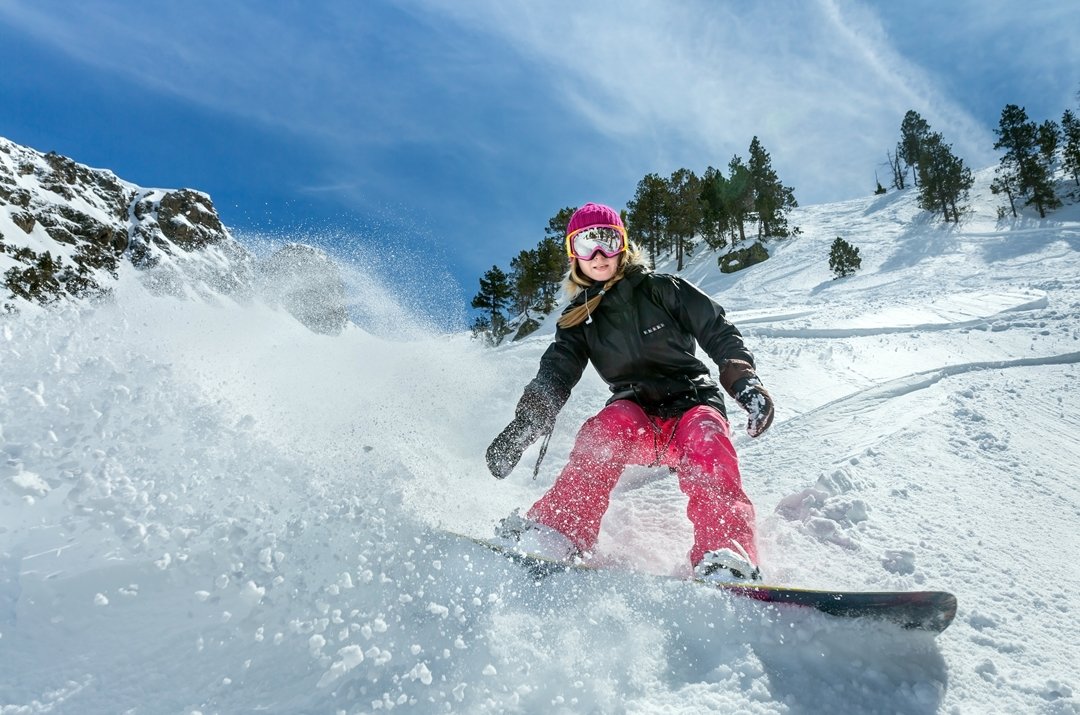 2
The more popular of Andorra skiing destinations is Vallnord which is very close to Andorra la Vella. This resort has three unique ski resorts Arcalis, Pal and Arinsal and they cater for all levels of skiers or snowboarders. Andorra adventure tours in the winter include cable car rides, snowshoeing, snowmobiling, sledging and for the more daring a mix of skiing and hang-gliding which is called speed riding!
3
The picturesque town of Encamp is also a location to take cultural Andorra tours. This town separated by the Valira d'Orient river has lovely historical buildings just waiting to be explored along with museums such as the National Automobile Museum. There are great activities such as hiking, walking and an extensive range of summer water sports on the river. In the winter, venture onto the ski lift to the ski slopes above the town.
4
Explore the small and charming village of El Serrat which is located in the corner of the Valira del Nord Valley. Due to its location in the mountains, the views to be seen on Andorra sightseeing tours are panoramic and stunning of the countryside. Hiking and birdwatching are the popular activities to do here and then once the snow comes indulge in excellent cross-country skiing or snowboard down the hills.
5
An interesting town to visit is Les Escaldes due to many hot springs that are dotted around the town. The waters of the springs range from 22 degrees Celsius to scalding 66 degrees and this is because of their high nitrogen and sulphur content. In Roman times these springs were famous for their medicinal cures. Also on Cultural Andorra tours visit the Viladomat Museum and ruins of Capilla Sant Roma, an old fortress.
6
The village of La Cortinada is famous for its natural beauty as it sits among the imposing mountains, flower meadows and fields. Another reason to visit this village are the ornate historical buildings such as the Sant Martí de la Cortinada church and its Romanesque architecture. Andorra walking tours are popular with trails encircling the village and opportunities to see wildlife and local plant life.
7
One of the top destinations in the Valira del Nord Valley is the little town of Ordino. It can be found at the bottom the Casamanya mountain. Enjoy cultural Andorra tours through this quaint town such as an old church and Casa Plairal d'Areny de Plandoilit. This splendid old house has much to be explored and seen on guided tours including the copy of the original version of the Country's national anthem in the music room.
8
Located on the border of France, Pas de la Casa is one of the top destinations for Andorra winter adventure tours as one of the countries on ski resorts. The ski resorts features 31 ski lifts and is ideal for intermediate and advanced skiers with excellent red pistes that span far and wide of the terrain. This is a popular and trendy spot with a large focus on the apres-ski and nightlife. Great duty-free shopping too.
9
Andorra cultural tours of Meritxell will not disappoint as it has the beautiful Basilica Sanctuary of Rostra Senyora de Meritxell. Dated from the 17th century and is of the Romanesque style. It has been carefully preserved with parts restored after a fire in the 1970's. As you explore this basilica, see the ornate statues of patron saints, cloisters, mirror and museum housed in part of the ancient chapel.
10
The dainty village of Anyós is a great place for Andorra sightseeing tours to visit, located just on the outskirts of La Massana. There are cultural places to visit such as the Church of Saint Christopher that dates back to medieval times. Activities to be enjoyed include bird watching, fishing and walking tours to admire the alpine fauna and flora. There is a great carnival every July which is always fun to attend.
Let the activities begin!